Boogerwoods Haunted Attraction – Full Review
Boogerwoods Haunted Attraction is a Haunted Attraction located in Rockwell, NC.
725 Phaniel Church Road, Rockwell, NC 28138View All Details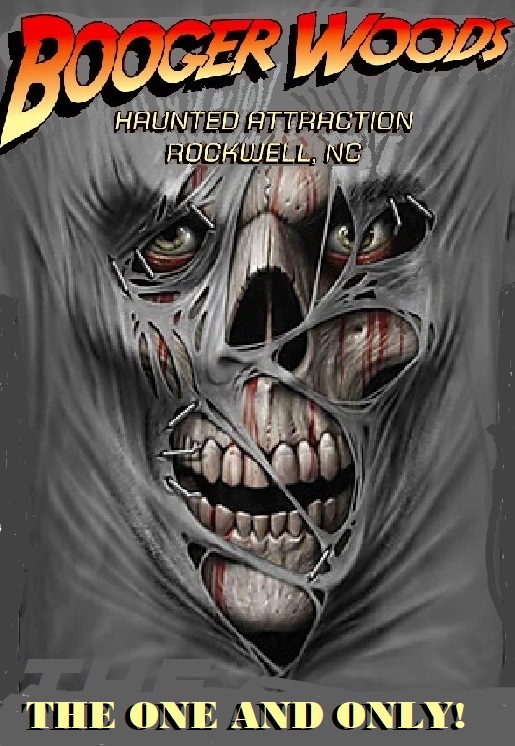 Features:

Free Parking, Restrooms/Porta Potties On-Site, Food/Concessions, Gift Shop/Souvenirs, "Old-School" (Low Tech), You will NOT be touched, Movie Characters, Original Characters, Uncovered Outdoor Waiting Line, Family Friendly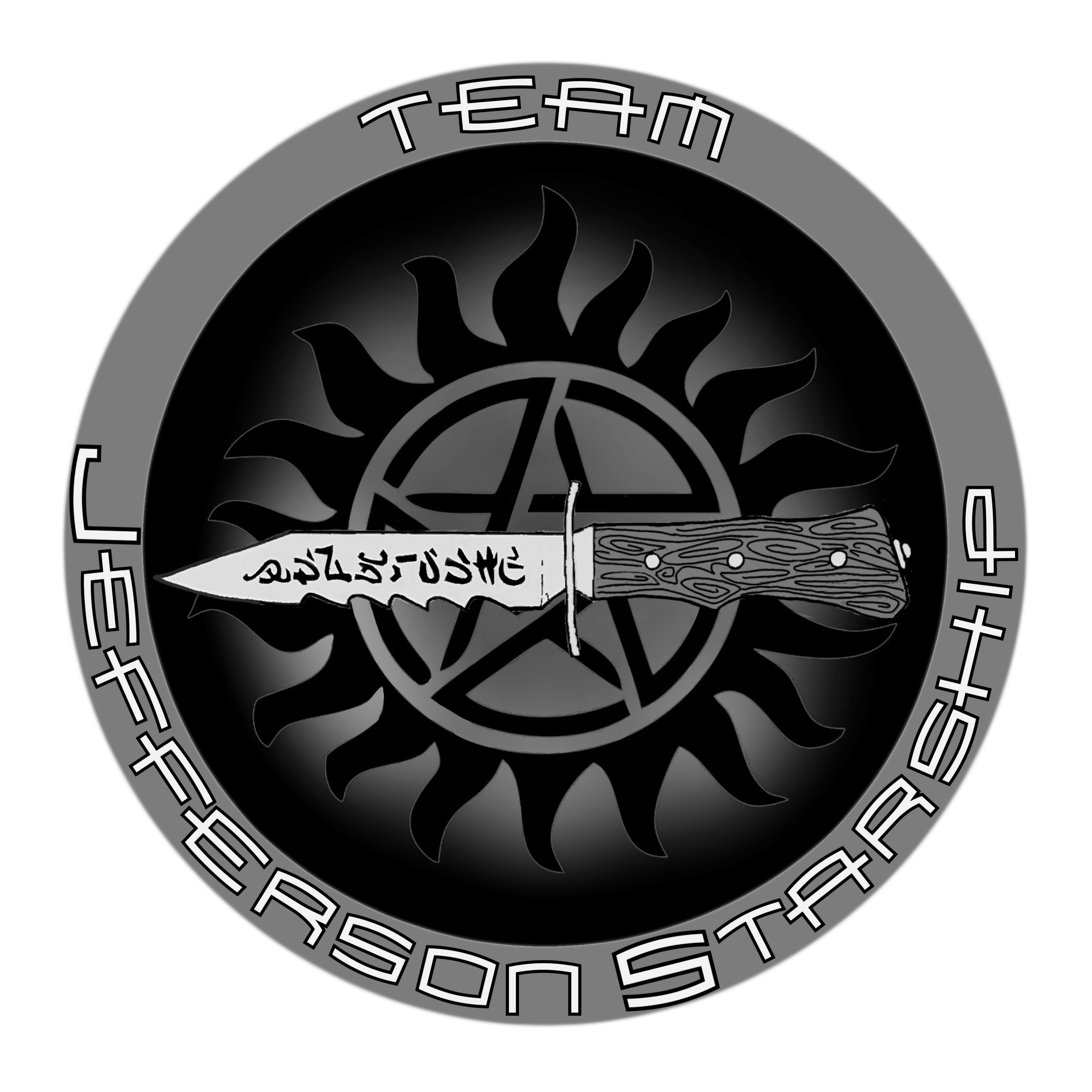 This attraction was reviewed on October 14, 2023 by Team Jefferson Starship.
Co-Reviewed By: Team Living Dead Duo
---
About Our Reviews and Rating System
---
Final Score: 8.43
Final Scores – By Category

Final Scores – By Attraction

Summary:
We pulled up to Boogerwoods Haunted Attraction just as the last light of dusk was passing the horizon and already found a crowd waiting for this historic attraction. For over four decades, this haunt has been eliciting screams and laughter from its guests, and this year promised to be no different. We met up with our companion team, Team Living Dead Duo, got some pre-haunt refreshments from the snack bar, and with our tickets, we were ready to see what all the screaming was about.
Boogerwoods only sells timed tickets for a limited number of slots throughout the night. As a result, the box office actually opens up mid-afternoon for these select tickets for this one-of-a-kind show. The guided walk through of the Boogerwoods trail itself takes about 30-40 minutes, and to ensure that everyone is ready, the haunt recommends arriving a half-hour before the ticked time slot, so guests should expect to be on-site for a minimum of an hour. There's no rushing the show, and what a theatrical show it is!
Guests returning to Boogerwoods will obviously notice some changes this year. Every year brings some change to Boogerwoods, and this year was no different in that respect. While several of our favorite scenes were gone, there were plenty of new favorites along the way. Visitors who are returning will probably feel the same way, but the passion and attitude of Boogerwoods remains the same.
---
Cast Score: 8.59
Cast Scores – By Question

Cast Scores – By Attraction

Cast Review:
There are a lot of dedicated volunteers working out at Boogerwoods Haunted Attraction, and they are clearly dedicated to and enjoy their chosen vocations. From costumed guides that narrate and direct guests' journey, to the individual costumed monsters and spooks that populate each of the many scenes along the way, every one of the Boogers is dedicated to interacting with the visiting crowd. Whether its menacing with a chainsaw or a hip-shaking get-down, the actors are out there delivering quite the spectacle as well as involving the guests in each and every aspect.
Most every scene was large enough for our tour group, which included our two Scare Factor review teams as well as another couple to not feel claustrophobic even when the monsters were included.
---
Costuming Score: 7.33
Costuming Scores – By Question

Costuming Scores – By Attraction

Costuming Review:
In addition to many backwoods personalities like Earl the Chainsaw Repair Man, there were also a number of appearances by horror movie icons like Freddy, Jason, and Michael Myers. All of these costumes were well detailed, from the blood-splattered Drs T and Bones on through each spooky character afterwards.
While we would have liked to have seen some queue actors during our brief wait in the line, the costumed staff we did see were all completely decked out for their respective scenes and roles. The horror movie trio of Freddy, Jason, and Michael were very well done in the final scene.
---
Customer Service Score: 9.12
Customer Service Scores – By Question

Customer Service Scores – By Attraction

Customer Service Review:
The non-costumed staff at Boogerwoods put in just as much hard-work and passion as the costumed crew. From the ticket booth staff who marshalled us into our time slot group, to the ladies who checked our tickets at the door, to the final staff in the merchandise booth, everyone was pleasant and ready to talk, share a smile, or answer any questions we had. The parking lot is well-lit but otherwise unattended, and a comprehensive website has a lot of information about the haunt and its history. Boogerwoods is a completely volunteer haunt that donates its proceeds to Cystic Fibrosis charity, a cause that is close to the hearts of the staff and extended family of the haunt.
Boogerwoods is a walking trail, in around and through the woods of North Carolina, as well as through several structures. Though there was a crazy, tree-dropping, seat-bouncing 'taxi' ride near the start of the haunt that left several of us breathless, the rest of the journey was made on foot. Comfortable footwear is a must, just as at any haunted attraction.
---
Immersion Score: 8.44
Immersion Scores – By Question

Immersion Scores – By Attraction

Immersion Review:
Immersion is one of the places where Boogerwoods really shines. As always, we were led through scene after scene by our costumed guides who made a point of including each of our group in the action time after time. Too, several of the scenes completely surrounded our tour group, making us a part of the act as much as the Boogers were.
Between each scene was a brief walk that served to allow everyone to catch their breath after the laughter- or scream-induced ending of the previous set piece as well as allow the guides to shuffle up the order of who was in the front of the group. This seemingly natural rotation of where the guests are located within the group is pulled off remarkably well and with a smoothness that implies a great deal of conscious thought and practice. The exterior of the haunt does little to reveal what goes on behind the walls and inside each of the scenes but does provide a bit of a spooky vibe through the use of general décor and a looped bit of movie footage.
---
Special FX Score: 8.36
Special FX Scores – By Question

Special FX Scores – By Attraction

Special FX Review:
While the effects of Boogerwoods may not seem extravagant during a first trip through the haunt, it is clear that a lot of effort and work goes into the effects here. Showcasing a few unique things that simply can't be seen anywhere else, Boogerwoods' practical effects are nearly all driven by the actors, volunteers, or unseen staff behind the scenes. Whether it's the tire-spinning taxi ride that threw us from our seats, or the world-spinning crazy room that had us hugging the walls, we were in the middle of it all.
---
Scare Factor Score: 8.49
Scare Factor Scores – By Question

Scare Factor Scores – By Attraction

Scare Factor Review:
Boogerwoods does its best to entertain everyone that passes through its holding tank. Attention, whether from scares, jokes, or zany dance moves, was spread throughout the entire group by way of actors hitting everything and everyone in sight. Each of the scenes does follow a fairly predictable formula of a brief story and then an ending jump scare, but some of the action goes on for an unpredictable amount of time. Scares, jumps, and ducks came from all over the place until we were rescued by our guides and sent packing towards the next scene. Returning visitors will already know just how scary Boogerwoods is, but one guest on the night of our visit couldn't even make it through the waiting line! The staff at Boogerwoods doesn't want to frighten anyone that badly; entertainment and fun are the general expectation for guests. This is a family friendly haunt that uses humor and a few well-placed shocks to deliver on the entertainment of the evening.
One of our favorite pieces of Boogerwoods, the flatback scene, has been retired and reworked. While some returning guests may find that disappointing, the new finale serves to put visitors right in the middle of the action as horror icons face off once again and forever at Boogerwoods.
---
Entertainment & Value Score: 8.44
E&V Scores – By Question

E&V Scores – By Attraction

E&V Review:
With a walking time somewhere between thirty and forty minutes, and a flat ticket price of $30, we were more than pleased with the scream for our buck at Boogerwoods. Guests shouldn't find themselves waiting very long at all for their timed and ticketed slot, but remember that spaces sell out for this historic haunted attraction.
---
View Full Score Sheet
---
Pics We Took From Our Visit:
---
Promo Images:
Click to Enlarge
---
Guest ReviewsGuest Average: 9.33 out of 10
John Adams – 10/10 – October 20, 2018Best I have been to in NC
Nikki Barnes – 10/10 – October 22, 2016We do haunts all over the country, and Boogerwoods is our all time favorite. It is scary, funny, and …show more all proceeds go to charity. Everyone works so hard, and you can tell they love what they do! The sets are detailed and the guides are witty and so enjoyable! We will never miss this haunt because it is unlike anything else out there! We love it!
Anthony – 8/10 – October 15, 2021Great place to go! The only problem I had was 12 people total in group 14 with guides!Not enough …show more space in scenes very uncomfortable
Join ourspookyadventures!
We visit Halloween haunted attractions year-round! Follow us for haunted house walkthrough videos, behind the scenes footage, and more!