Brimstone Haunt – Full Review
Brimstone Haunt is a Haunted Attraction located in Wilmington, OH.
472 Brimstone Road, Wilmington, OH 45177View All Details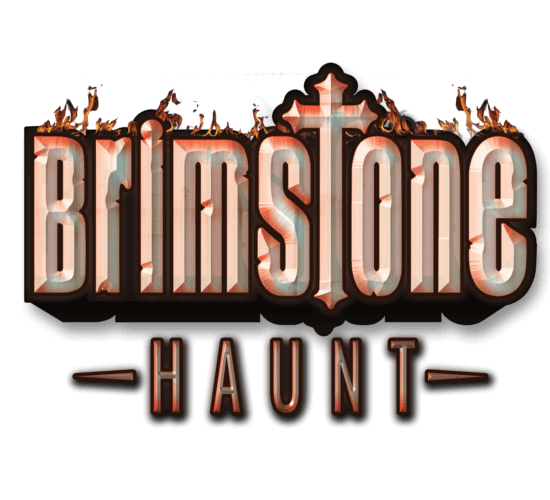 Features:

Paid Parking, Restrooms/Porta Potties On-Site, Food/Concessions, Gift Shop/Souvenirs, Special Events, "Hi-Tech" Attraction, You will NOT be touched, Original Characters, Uncovered Outdoor Waiting Line, Indoor/Outdoor Attraction, Family Friendly

Most Recent Video from The Scare Factor:
(Scroll for Scores and Written Review)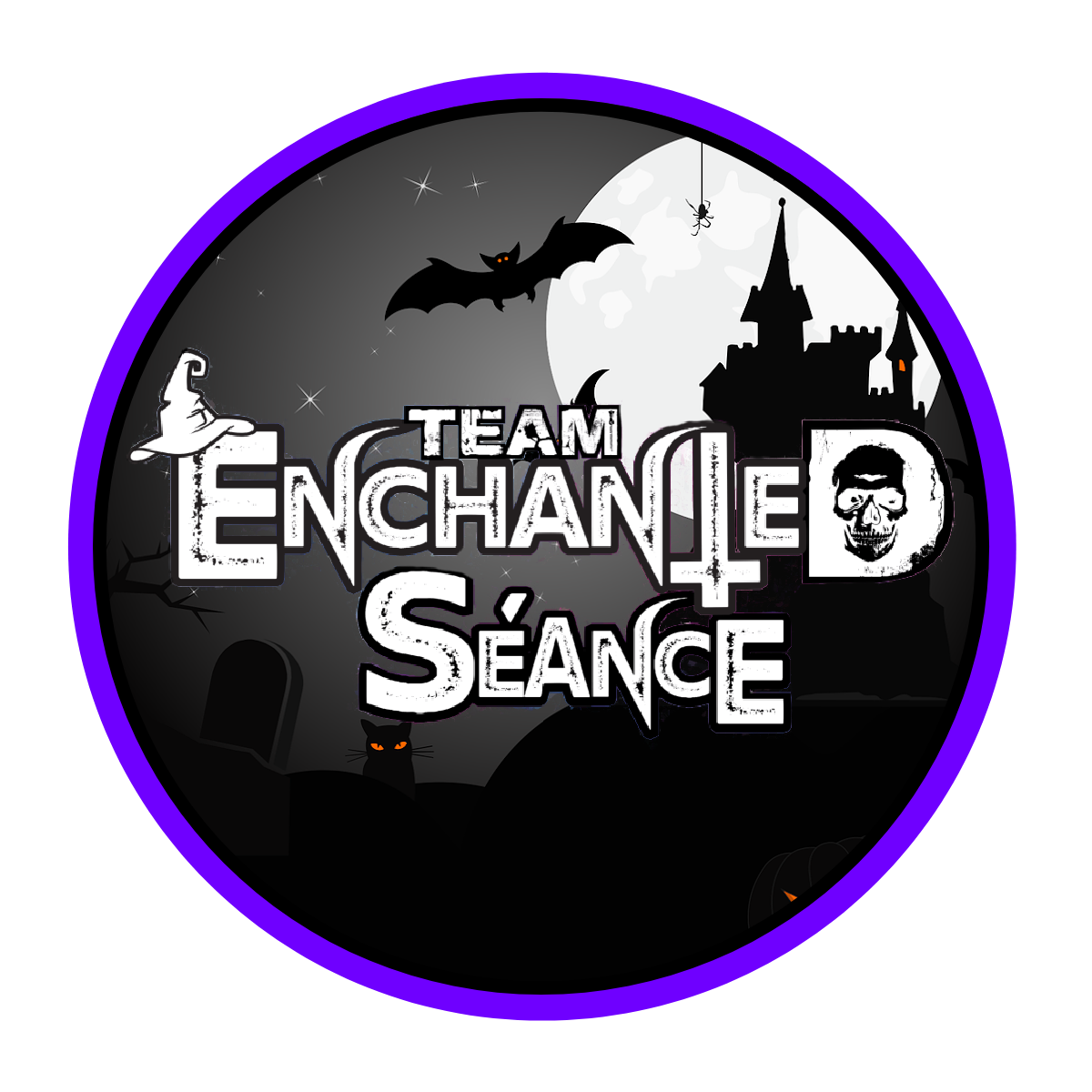 This attraction was reviewed on September 23, 2022 by Team Enchanted Seance.
---
About Our Reviews and Rating System
---
Final Score: 8.09
Final Scores – By Category

Final Scores – By Attraction

Summary:
Looking for a night out with a spooky twist? Then look no further! Brimstone Haunt has everything you need and more! From vampires to witches to the undead, these haunted grounds have something for everyone. Now in its 6th season, Brimstone Haunt has become a staple in the greater Cincinnati area. The masterminds behind this haunt were once associated with the now-defunct Springboro Haunted Hayride and Black Bog, a haunt that served the community for 20+ years.
"Newish location, who dis?"
The perfect way to start your haunted adventure here is at the hayride. Let the ghouls and ghosts set the tone for the night with unexpected twists and turns, followed by an excursion into the woods on their very own haunted trail, filled with creatures of the dark. End the night with a loud scream inside their Psychosis haunted house to test the limits of your sanity. If you're wanting to take a break from the scares, there are plenty of other activities to suit your needs.
---
Cast Score: 7.6
Cast Scores – By Question

Cast Scores – By Attraction

Cast Review:
The fields of Brimstone are home to over 80 monsters and staff each night. Of the three haunts, Forgotten Forest had the heaviest population while Psychosis had the least. We saw a significant drop in the number of screams and growls from the cast, most of whom delivered compelling and impactful dialogue. There were a considerable number of stand-out actors, many of which have been around since the Springboro days.
Most of the interactions that happened on the hayride were extensive. Many of the cast boarded the wagon in an attempt to get up close and personal with its victims. Dialogue was well thought out in segments, the most memorial being from the circus clowns and the bounty hunter in the woodshop, warning patrons that "Sometimes, dead is better." We were also hit from multiple angles, startling us on numerous occasions.
There were a few segments where dialogue was overshadowed by the sounds of the motor equipment and music, specifically in the barn, butcher shack and Frank's Body Shop, but the actors did their best to project their voices so the entire group could hear. A few of these speaking roles were also accompanied by masks, making their vocals less clear. Providing some sort of voice enhancement to the cast members could increase this score.
There was one specific encounter in Psychosis that left our group feeling a bit uneasy. When we walked into a bloody bathroom, a bigger man touting the face of a previous victim was lying semi-naked in a bathtub covered in blood (and potentially feces). We locked eyes for a minute, concerned as if we had just interrupted a murderous, intimate moment. The gaze in his eyes was similar to the way one would look at their Door Dash driver, and we left abruptly in hopes of avoiding being his next meal!
Other interactions were quick and aggressive, the dark hallways made it hard for us to tell when we would be attacked next! Most of the scares came in the form of animatronics and there were a few vacant spaces, specifically in the room that resembled a lounge. There were a couple of instances where the maniacs departed from the action rather abruptly, leaving us wanting a bit more engagement. The chainsaw finale was rather intense and the clown did a good job of not chasing our group too far out of the door as the exit is accessed via stairs.
The trail cast was the most energetic and convincing of the night, with some solid dialogue and intimidating assaults! Right off the bat, the mine worker screamed at us about being late for work, sending us off with cautionary warnings about the terrors awaiting in the mine shaft. The students at East Pines high school jumped, climbed, crawled and swung throughout the bus and the doctor in the emergency room drank the fluids from her medical equipment!
Many of the monsters leaped out from unexpected areas, really using their sets to their advantage. Some of the characters carried weapons, banging and slamming them onto barrels and props. There was a good balance of startles both in and between scenes and some of the startles came when we least expected them, especially in the play room!
"Toys never forgive, and toys never forget!"
Other standouts include the Boogieman, the witch in the attic, the vampire in the cemetery, the fisherman at the beach shop and the girl with the melting face in the biohazard area. We attempted to break character on multiple occurrences but the cast stayed true to their respected personas. There were a few "get out" moments that could be enhanced with more creative dialogue, but overall, the cast did a good job during their confrontations.
---
Costuming Score: 7.92
Costuming Scores – By Question

Costuming Scores – By Attraction

Costuming Review:
The mask-to-makeup ratio inside the haunts remained about even. Most applications seemed complete with a few outliers showing skin here and there, specifically in the eye region. One costume that we found awesome was the cyborg-type creature in Frank's Body Shop on the hayride. It was something we hadn't yet seen and the buzzsaw he had for a hand complimented the look. Characters in Psychosis were the bloodiest of the bunch from what we could tell.
Other memorable costumes include the vampire in the cemetery, the clown in the ice cream truck, the doctor in the emergency room, the Boogieman, and the creature in the toy room; we wouldn't dare spoil it for you. There were a few characters on the hayride that were hard to see, including the young lady in the pumpkin patch and the jock in the drive-in theatre.
---
Customer Service Score: 9.69
Customer Service Scores – By Question

Customer Service Scores – By Attraction

Customer Service Review:
Brimstone Haunt is located in Wilmington, Ohio, just minutes from the expressway. Signage to get into the park was well-lit and attendants were on hand to direct us where to go upon arrival. If you're concerned about finding parking, don't stress! Brimstone shares a grassy parking lot with the Ohio Renaissance Festival and can fit well over the capacity limit for the haunt itself. Parking is just 3 dollars, cash only.
The staff has done a fantastic job revamping the overall guest experience for 2022. The changes we saw from just a season ago did not go unnoticed. We observed significant improvements to both the grounds and its amenities. There was a vast variety of merch that could be purchased including shirts, hoodies, beanies, hats, and blankets! There was a cool, color-changing cup available as well, complete with spooky ghosts; It just screams Halloween!
We have to admit, as a new team, we were a bit nervous for our first-ever solo review, but when we arrived on site, we were greeted with open arms by all of the staff. We could tell that Brandon and his team really love what they do and were interested in hearing our feedback. One of the most memorable engagements was with the "Haunt mom" staged at the entrance of Forgotten Forest… or was it hot mom? She says it depends on who you ask, really.
The young lady taking pictures at the hayride was also exceptionally kind, she even snapped a picture of herself for us to find in our inbox when we returned home. We got a good laugh out of that one.
---
Immersion Score: 7.78
Immersion Scores – By Question

Immersion Scores – By Attraction

Immersion Review:
Brimstone's midway, which we discuss more in the E&V section of this review, allows for a solid flow between haunts and provides time for patrons to explore at their own pace. Each haunt is equipped with suitable signage, while photo ops, concessions, merchandise, and tickets are all simple to locate.
Psychosis exhibited the most elaborate projection mapping facade, while FF and the Hayride housed a traditional queue with a more mysterious element.
Once inside the haunts, we were met with some pretty remarkable sets, a few of which were particularly unique, including the warped houses, cemetery, and the boat shop. There were segments in multiple areas where music breaks (Psychosis) and exposed extension cords (FF) were detected, but nothing substantial removed us from the show altogether. The authentic spider webs on the trail induced severe anxiety.
---
Special FX Score: 7.8
Special FX Scores – By Question

Special FX Scores – By Attraction

Special FX Review:
Forgotten Forest received a much-needed audio upgrade this season. Music and sound effects were prominent and appropriate for their respective scenes. Lighting packages, specifically in transition areas of the trail left our group speechless and really added to the creepy ambiance of the sets. We also appreciated the multiple bridges we encountered throughout our journey. The crocodile in the bayou was exceptionally effective.
Psychosis' soundtrack was mostly death metal, accompanied by darkness with bursts of limited light and strobe effects. You'll encounter tight spaces, large out-of-control power tools, some air cannons, a giant not-so-friendly robot and an execution via electric chair, which was not operating during our visit.
The wagon on the hayride came installed with a speaker to play music throughout the trek. Fire stacks illuminated the skies from large industrial farm equipment, and motorized vehicles littered the junkyard- one of which being the old hearse from the Springboro Haunted Hayride. The pumpkin patch and drive-thru were group favorites, and the butcher shop had a weird funk to it, similar to a rotting corpse. We are still unsure if this was intentional, but boy was it foul, in a good way.
---
Scare Factor Score: 7.49
Scare Factor Scores – By Question

Scare Factor Scores – By Attraction

Scare Factor Review:
Brimstone's website advertises different intensity levels for each of its three haunts, the most insane being the dark maze Psychosis. For the most part, we found this information to be true, especially from a visual imagery perspective. However, we did observe that the haunted trail packed the biggest punch of the night and required our group to elevate our senses. From the second we were dropped into the mine shaft to the moment we were chased by a chainsaw-wielding clown, our hearts were pumping.
The hayride caters to families and houses more of a mild experience. There are a few stand-out encounters, specifically from the circus, the sawmill, and a duo of motorized pursuits! The opening barn segment is also a classic. Most of the actors attempted to interact with everyone on the wagon, but the focus was primarily aimed at patrons expressing the most fear.
Psychosis and Forbidden Forest presented the strongest finales.
---
Entertainment & Value Score: 9.08
E&V Scores – By Question

E&V Scores – By Attraction

E&V Review:
It took our group a total of 47 minutes to traverse all 3 haunted attractions. The Haunted Hayride came in at 22 minutes, Forgotten Forest at 19 minutes, and Psychosis at 6 minutes. A combo ticket will cost you just $30 dollars if purchased online. This brings our total minutes per dollar spent to 1.57 which is well over the average for the tri-state area. Fast passes run at $50 and will get you into each haunt significantly quicker. They even have a new option this season where you can purchase a ticket to both The Ohio Renaissance Festival and Brimstone for just 50 buckaroos, which is an absolute steal and the perfect family getaway during this spooky season!
Along with the 3 signature attractions, Brimstone includes 2 paid attractions: Dead City Paintball ($11) and Zombie Assault ($7). We didn't get a chance to try ZA, but Dead City Paintball was 3 to 5 minutes' worth of pure chaos. They even had a live actor in there who got absolutely PUMMELED by our team of sharpshooters. We almost felt bad for him… Almost!
One of our biggest surprises was the expansion of the midway. When we say this thing is massive, we are not joking. Inside you'll find a newly built merchandise shed, concessions, a beer barn, picnic tables, a circus tent with a sea witch, a firepit and multiple photo opportunities. The tanker-style entrance and overhanging string lights gave a nice ambiance to the event and really added to the overall environment. Food and beverage prices are appropriate for the quality and if you haven't tried them already, the chili cheese nachos are incredible!
If you're wanting to save a few bucks, purchase admission online ahead of time if possible. This will allow you to also skip long ticket lines.
---
View Full Score Sheet
---
Pics We Took From Our Visit:
---
Promo Images:
Click to Enlarge
---
Guest ReviewsGuest Average: 9.3 out of 10
Cheryl – 9.3/10 – October 19, 2019I bought a combo ticket online and got there on a Saturday right after 7pm. Went through the haunted …show more ride first. It's very family friendly, lots of characters got onto our tractor to scare us. Low level scares, though interesting fun scenes with skeletons and witches. Only one vehicle changed us. I wanted more (it was better with previous owner). Forgotten forest was awesome. Begin with an interesting start (don't want to reveal) and had just enough scary stuff to keep us happy. I love goulish scenes and there were plenty. Two girls, one who wore a mask to review a scary face, and the other who wanted to engage in a carving game… they were creepy. We walked very slow, so we let a lot (20?) of folks ahead of us so we could enjoy. The other walk-through we did, psychosis, was loud but SCARY! I'd wear my earplugs for that. We also let others go ahead of us. There was a mix of scary characters, moving walls with spikes, and scary scenes (strobes lights too). Awesome.I give the hayride an 8 and the walk-throughs each a 10.
---
Past Awards
---
2022 Awards
Demented Doctor (Given by: Team Enchanted Seance)
Boogeyman (Given by: Team Enchanted Seance)
---
2017 Awards
Creepiest Vocals - Boogieman (Given by: Team Zombillies)
Best Motorized Scare - Truck with c02 (Given by: Team Zombillies)
---
---
Past Awards
---
2022 Awards
Demented Doctor (Given by: Team Enchanted Seance)
Boogeyman (Given by: Team Enchanted Seance)
---
2017 Awards
Creepiest Vocals - Boogieman (Given by: Team Zombillies)
Best Motorized Scare - Truck with c02 (Given by: Team Zombillies)
---