Brimstone Haunt – Full Review
Brimstone Haunt is a Haunted Attraction located in Wilmington, OH.
472 Brimstone Road, Wilmington, OH 45177View All Details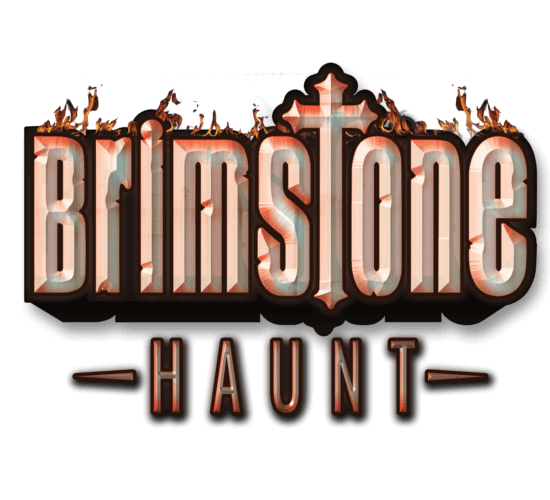 Features:

Paid Parking, Restrooms/Porta Potties On-Site, Food/Concessions, Gift Shop/Souvenirs, Special Events, "Hi-Tech" Attraction, You will NOT be touched, Original Characters, Uncovered Outdoor Waiting Line, Indoor/Outdoor Attraction, Family Friendly

Most Recent Video from The Scare Factor:
(Scroll for Scores and Written Review)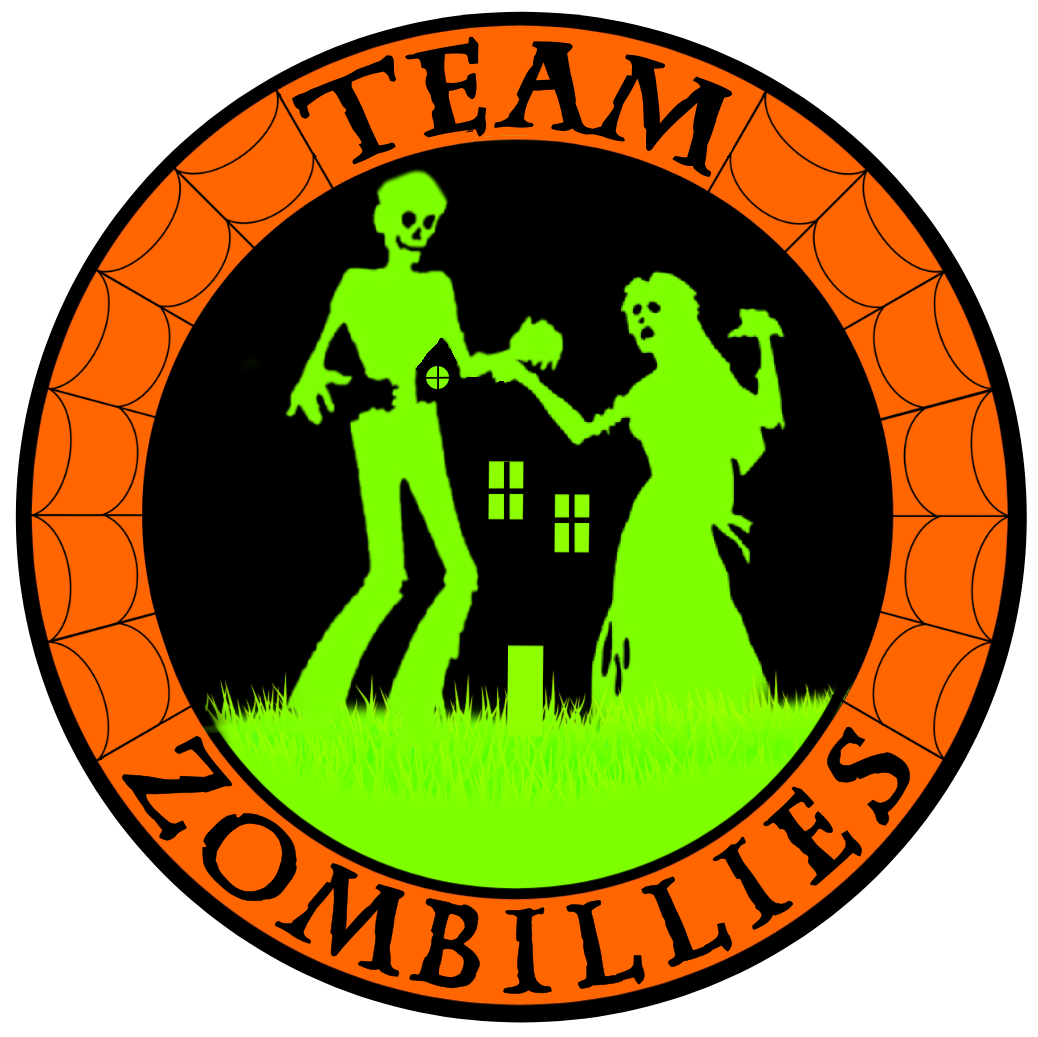 This attraction was reviewed on September 22, 2023 by Team Zombillies.
---
About Our Reviews and Rating System
---
Final Score: 8.26
Final Scores – By Category

Final Scores – By Attraction

Summary:
Are you ready to reap fear like nobody's business? It sounds like a great thing to do in the fall, right? Well, gather your scaredy cat friends and prepare to face what lurks within Brimstone Haunt in Wilmington, Ohio.
Nestled directly next to the location of the Ohio Renaissance Festival, Brimstone Haunt provides a spooky way to end your night after a long day of medieval fun. Risen from the ashes of Springboro Haunted Hayride and Black Bog, Brimstone Haunt carries on the tradition of having one of the best-haunted hayrides in the tri-state area, plus a haunted trail that is known for its eerie atmosphere deep in the woods.
For those looking for something more on the intense side, they've got that for you, too, with an attack-on-the-senses trip through Psychosis!
Just when the haunting fun is done at other haunts, Brimstone features a central Midway complete with various activities, food, and more! So what are you waiting for? Let's talk about what's inside!
---
Cast Score: 7.97
Cast Scores – By Question

Cast Scores – By Attraction

Cast Review:
Despite the Haunted Hayride being one of the lowest-intensity attractions Brimstone Haunt has to offer, the cast brought an intensity rare for most hayrides we have visited.
The cast was energetic. They either climbed on the wagon, stalked behind it, got super close to it, or banged stuff off of it. Most scenes we encountered seemed to have enough scareactors, but there wasn't anything going on between them. At times, two to three characters would fill a set, while others had little to none. During the movie screening, several repetitive "get outs" were thrown at us, but overall, the dialogue on the hayride was interactive and believable.
The prisoners of Brimstone Penitentiary started things off with surprise appearances on the hayride; we swore the clown-faced psycho came from nowhere! They demanded us to tell them where the warden went and staged an uprising brawl when they found him. The chainsaw maniacs stole the show, laughing manically as they pointed their chainsaws super close to our necks and feet.
The deformed mutants continued aggressive dialogue by telling us they wanted to "boil us in acid" and "use our brains as hood ornaments!" Wow- those guys needed a chill pill! Not all of them were this crazy; there was a variety. A few characters did the job just by being creepy, calm, and collected. The Headless Horseman stalked quietly behind the hayride, and the man-made monster at Frank's Body Shop stood intimidatingly with his tall physique. The driver of the crazed car chasing us gave a forboding forewarning before he chased us down. We knew there was a reason not to trust that one…
Those living amidst the Forgotten Forest attempted to carry the intensity of the hayride, and most were successful in their deliveries. The miner's traditional introduction in the elevator set the scene for an alarming encounter with a half-human/half-spider creature. Nora was gone the instant she laid her eyes upon this one! A seemingly harmless stuffed animal bear surprised us by roaring to life inside the Boogeyman's old lair. This actor was one of the best on the trail! The staff members in the Emergency Room ward were the most memorable, welcoming us to our untimely demise as "they don't save people there; they kill them!"
The physicality of some of the actors was imposing. We were creeped out by the swamp creature that crawled around us, and one of the clowns did a backbend spider crawl across the grated walkway in the spinning vortex. When we ducked through the bus, some undead students quickly climbed across the top of the seats, allowing them to get one last scare in before we departed their scene!
Some of the dwellers talked more than others, and a few told corny jokes. The electrical worker told us that she was "shocked to see us there," Chop Shop Charlie explained that he was "the new version since the old one was sent through the wood chipper!" The ungrateful birthday girl demanded to know where her presents were, and upon handing her a rock, she expressed her displeasement. There was also an interactive trick-or-treater begging for candy, and when we dug through our pockets, only to find a tiny plastic baby that we held out to them, they quickly snapped off, "I don't eat those!" Geez, ya'll should be thankful we offered you anything!
In Psychosis, the scarers filled the rooms well. The gored-up bathroom scene seemed quiet as far as an actor's presence goes, while most others had at least one aggressor that tormented us.
The scareactors of Psychosis were also intense with their delivery. They had good timing and moved very quickly. Upon entrance, the first encounter with a knife-wielding madwoman set the tone of what was ahead. Many bloody actresses screamed unforgivingly, and we were attacked by a couple of prison inmates with chainsaws.
There's a lot of space to cover inside the haunts at Brimstone, and they seemed limited in filling up what they have to offer. We can't knock their spirit, though. Most everyone we encountered tried their hardest to deliver us a scary, entertaining, or scary and entertaining time!
---
Costuming Score: 8.54
Costuming Scores – By Question

Costuming Scores – By Attraction

Costuming Review:
The scareactors along the hayride were dressed to the nines in terrifying costumes, making these some of the best-dressed of the night. Their looks were palpable, perfectly reflecting the decaying cornfields, shops, and farmlands they inhabited.
A mixture of masks and makeup was utilized. The masks were more unique choices, while the makeup consisted mainly of blood or darkened facial features. Due to the lighting used, seeing the costumes was a breeze when they boarded the wagon. There were still a few looks we didn't quite get to see up close, including a clown with a possible ice cream cone on their head and a stalking creature with neon-glowing eyes.
A few of the standout looks include the clown prisoner in a silicone mask wearing a black and white striped jumpsuit, the screen-accurate Headless Horseman, the man-made atrocity at Frank's and his creator, and the two acid bath mutants. The mutants looked the most realistic, with deformities oozing from rips and tears in their clothing.
Along the Forgotten Forest, there were creatures of all shapes and sizes. We noticed more details in some of the makeup applications, such as sprinkles on the face, large wounds, and darkened skin (presumably by cavern dust). A few of these costumes also blended into their surroundings better, making them harder to spot.
Some of the costumes here stood out as being unique, such as the students on the bus with half skulls painted on their faces, the half-man half-spider that had eight eyes (yikes!), and the vampire in the cemetery with a well-fitted mask, snarling teeth, and Nosferatu-esque black jacket.
In Psychosis, we came across a lot more blood. These characters appeared as if they were up to no good. They had various gashes, blood splatter, and wounds on their skin. A few colored contacts added to their crazed looks. The attire was distressed or tattered in some fashion. However, adding some monsters, such as those found along the outdoor paths, would make them more menacing.
In the future, more attention to detail regarding makeup would help these characters stand out more, especially those we came into close contact with. We also noticed some bare skin on arms and behind masks. Additional time to ensure these areas are covered adds realism to their looks. However, we were impressed by the masks and how they fit the characters.
The queue actors that targeted us, Splitz and Scratch, had the best-looking costumes on the property. They each had silicone masks and spookily embellished outfits to match. You do not want to encounter this clown and scarecrow duo alone!
---
Customer Service Score: 9.66
Customer Service Scores – By Question

Customer Service Scores – By Attraction

Customer Service Review:
Our handy GPS took us straight down Brimstone Road, and a brightly lit sign welcomed us to the attraction's parking lot (which was also lit). The lot is shared with the Ohio Renaissance Festival. They have charged for parking in the past, but we didn't see anyone to pay during our visit (but it was* late at night). If they are still doing this, it is cash only and $3 per vehicle.
Navigating the attraction was easy, as two towers and a sign highlighted the midway entrance. Everything inside the midway was marked with a sign, paint, or banner. The lines to the attractions were also clearly marked. Be sure to check out the merch booth, as they always have a great selection of haunt-themed merch, including blankets, hooded sweatshirts, joggers, t-shirts, mugs, string dolls, and more!
Walking along the haunted attractions was safe, with occasional uneven ground, which is expected for outdoor attractions. Most of the steps had railings to help keep our balance, and the hayride steps were easily accessible. The midway was ominously lit, making it easy to see everything they offered. For customer convenience, portable restrooms were in the midway. Along the trail, various colored lights illuminated the passage, so we always knew where to go.
The employees were friendly and accommodating despite us showing up late at night. We appreciate all of the staff at Brimstone Haunt and their hospitality.
They are very active on social media and have a website with a lot of easy-to-find information. They encourage customers to buy their tickets online to save $$, which also allows you to skip the ticket booth line. The website also clearly displays a wealth of information, such as intensity levels and FAQs.
Please note that the ticket booth closes at 11:30 PM, so ensure you arrive in plenty of time to secure your tickets. The Haunted Hayride's line cuts off at 11:45 PM, and the other two attractions remain open until everyone has gone through.
---
Immersion Score: 8.06
Immersion Scores – By Question

Immersion Scores – By Attraction

Immersion Review:
Brimtone's entrance was a fiery portal. Two glowing red reactor towers stood guard, spewing fog into the night air. A large sign for the haunt loomed above us as we walked through. Upon stepping inside, one of the first things that greeted us was the national haunted house sign, a decorated hearse!
The Zombie Midway showcased a welcoming vibe with white string lights, haunt decor, many signs, and white mini barns. Although the loud country music echoing throughout the grounds gave us something to listen to, it's not what we think of when we're in the mood to get our scare on.
Each attraction has an outline of what to expect on the website. While we don't feel they followed a strong storyline, they all stayed true to their respective themes. Beyond those red towers, various creatures, horrors, and mysteries await unsuspecting victims.
Inside the attractions, the immersion was intense. In both outdoor sections, we felt some more prolonged bouts of downtime where it didn't feel like anything was happening. However, there was typically sound in these spaces to help the flow of the haunt stay true. At one point, we encountered a random porta potty on the trail. We're not sure what that was all about. Another thing that pulled us out of the immersion was the few random complete stops in audio on the hayride. It created some awkward silence.
Each attraction conveniently spit us back out into the midway. The merch barn is stationed at the exit of the trail. This makes forgetting about purchasing swag a thing of the past for those who save the trail for last.
---
Special FX Score: 8.56
Special FX Scores – By Question

Special FX Scores – By Attraction

Special FX Review:
The hayride was equipped with speakers, giving us something to listen to nearly the entire time. The masterful mix changed as we drove past various scenes. We heard everything from loud nu-metal music, carnival tunes, and the whirrs of loud metal to pig squeals and real flames. The musical score helped fill the air, keeping us from hearing the tractor.
With its historical ties to the legendary Springboro Haunted Hayride, the hayride at Brimstone Haunt contained some excellent eye candy with authentic and realistic scenes and decor. The upgraded Brimstone Penitentiary beckoned us with searchlights, loud sirens, and cop cars with flashing lights, throwing us into a prison break environment. The use of automobiles as decor prevailed throughout the attraction. We saw everything from buses to cars and giant farm equipment. They must operate a junkyard or something.
Our ride gave us many features to become distracted by. The prison-themed animatronics kept our attention. The fair section was decorated with brightly colored freak show posters and a newly added wooden roller coaster. The coaster had wrecked, and the train was hanging off the tracks. The Brimstone Drive Thru was projecting a Night of the Living Dead showing while an angry moviegoer honked at us for passing by in front of them. Sorry!
Although there wasn't much fog utilized in this attraction, we're sure that all of the drivers being able to see is the preferred method. We still got our backs warmed up by random fire, and eerie lights casting over the stalks of corn made for an eerie escape into the unknown. There may have been a few things not working (giant saw blades), but the actors helped make up for this.
As we made our way through the frightful forest, a similar soundtrack permeated the air, changing tracks as we progressed. Many outdoor haunts seem to have trouble with sound, but not Brimstone! At one point, we could hear this odd creaking sound that left us all asking, what is that? Some growling and unearthly beasts lingered about the timbers, too! A house that wasn't quite standing any longer groaned when we walked through, giving us the impression that it was about to cave at any moment! Loud pops along the trail also gave us a quick startle.
The trail contained many structures that were built in-house, and they looked insanely good! We came across houses, shacks, cabins, crypts, bunkers, and a cavern we had to descend into. All of the buildings had an authentic look and were well-decorated. The trick-or-treater cabin had a working console TV from yesteryear, lit rotting pumpkins, and mounted deer heads on the wall. We also crossed a few wooden walkways, climbed through a school bus, and walked past actual vehicles, such as an ice cream truck and an ambulance. There should be something waiting inside these, though.
Animatronics were used here and there. The most effective was an animatronic alligator head that came at us with its mouth wide open! The elevator with intermittent flashing lights was another interactive element. Other stand-out effects were a combination of sound and light near the edge of the top of the house, a fish house, running water, and the dizzying vortex tunnel.
The trail was well-lit in spots to mark the path but eerily illuminated our surroundings near the scenes. The colors filtering through the trees was a spooky sight. The lighting highlighted small details like webbing on the skeletons in the crypts. Although there was some fog, it was windy on the night of our visit, and the mist decided it didn't want to stick around long enough for us to enjoy it. If you're familiar with the Black Bog, you know they were known for their excellent use of fog. This attraction tried to keep this memory alive, but sometimes the weather doesn't cooperate.
Psychosis features the most intense soundtrack at Brimstone: loud and disorienting. At times, we couldn't even hear the members of our group! Loud sirens, a machine gun, and a blasting semi added to the chaos. Loud metal music served as the ambient sound here, while some props showcased their own sounds.
The scenes within this indoor trap were all appropriate for the craziness of the haunt. There was lots of blood and gore. We encountered a bathroom littered with bloody body parts, an electrocuted prisoner, and many gored-up bodies, including one swinging between our group, interrupting our passage!
---
Scare Factor Score: 7.68
Scare Factor Scores – By Question

Scare Factor Scores – By Attraction

Scare Factor Review:
Each haunted attraction advertises a different intensity level on the website – The Haunted Hayride: 2 out of 5, Forgotten Forest 4 out of 5, and Psychosis 5 out of 5. They hit the nail on the head in this analysis.
The Haunted Hayride is an excellent option for those looking for a more tame scare. While it's not the most terrifying attraction at Brimstone Haunt, plenty of scares remain to be found. It took us through a dark cornfield where we encountered creepy clowns, crazed chainsaw cannibals, and sudden fire blasts. The ride can also get rather dark at times, adding to the suspense. It's just you and the stars. Oh! And the monsters that will board the wagon!
Several real vehicle pursuits came flying up on the back of the wagon. They were loud and seemingly trying to run us over! A giant combine had a metal spinning auger and large spikes that came into contact with the back of the wagon. Riders, beware: keep all appendages inside at all times, or you will see them later being used in Psychosis!
The startles and scares were evenly placed amongst the riders on the wagon. Those who jumped on board interacted with and taunted all of us. They sometimes used threatening dialogue, and one wanted to keep one of our group members. One of the most effective scares was when one of the prisoner clowns suddenly landed in the middle of the wagon, surprising all of us. We had no idea where they came from!
A double-tap attack by several unruly and unrecognizable creatures served as the finale. Although they had our attention, we'd welcome a much larger conclusion to send riders off to the next attraction.
The scare tactics and attempts were fairly spaced out in the Forgotten Forest. They were also primarily secluded in the scenes, making them more predictable. This timbered trek is well-suited for those who fear heights, spiders, caves, confined spaces, clowns, or getting shocked, among other things.
The trail also featured some fog in areas, and when mixed with the lighting and creepy sounds, it made us feel like we'd made a massive mistake by walking down this path. We found our minds wandering multiple times, which is challenging to do with an outdoor trail.
In addition to targeting some of our worst fears, well-blended costumes, a creature crawling on a boarded walkway, and a trick-or-treater trying to take our souls kept us on our toes! The last scene of this attraction was more entertaining than scary or creepy. As we walked out of the clown section, a large box truck was on our right-hand side, but nothing came out to chase us back into the midway. This would be an excellent spot for a final, unexpected fright!
Psychosis is the scariest attraction at Brimstone. It's dark and intense experience is designed to play on the senses, and it does just that. First, the music was loud and fast-paced, making it hard to hear anything hiding behind walls or sneaking up on us. Then, the lights were dim or nonexistent in parts. Once we lost our sense of sight and the ability to hear, we were on edge from start to finish.
This attraction is also more confined and indoors, making it harder to escape the terrors. The cast was off the rails inside, making their reveals hard to predict. We do not recommend this attraction for the younger audience as there is a lot of blood and gore (as we've already mentioned). They tried to cut us in half, forced us to walk through a dark space, nearly macked us with a Mack truck (how convenient?), and a robot with machine guns almost shot us. How does that sound for a night out?
The well-hidden, double-tap finale here was more effective than the others and ultimately caught the first member of our group off-guard.
---
Entertainment & Value Score: 8.1
E&V Scores – By Question

E&V Scores – By Attraction

E&V Review:
It took our group a total of 40 minutes to navigate our way through all three haunted attractions. Ticket prices vary, and there is an increased cost to purchase tickets on-site, so we recommend grabbing them online.
On the night of our visit, a combo ticket was advertised at $32 online. The combo ticket gives the best bang for your buck at 1.25 MPD (minutes of entertainment received per dollar spent). However, if you want to experience only one attraction, they have individual pricing for everything outlined on their website. On busy nights, combo passes are available online for $52. We would like to note that our timing came in lower than last year, but the time you spend inside may vary depending on whether you creep into corners or run all night from fright!
Brimstone continues to flesh out its Zombie Midway. It now offers the Dead Shot Paintball shooting gallery, a Zombie Assault ride simulator, and the Cranium Crusher game for an additional fee. The midway also offers a merch shed, concessions with sinister snacks, plenty of picnic tables, a place to get a cold beer, and several photo ops. Also, the concession stand had hot cider; thank you!
In addition to the entertainment provided by the haunts, several interactive queue line visitors tormented us as we made our way to and from the waiting lines. Other than these creatures and items to take photos with, the music was the only thing along the lines that provided entertainment for those waiting while we visited. However, it was late at night and not bustling, so this may change.
Brimstone Haunt takes place right next to the Ohio Renaissance Fair. At times, you can pair a visit to both on the same trip, and we highly recommend doing so! Brimstone will host a Lights Out show on November 4th and A Scary Little Christmas on December 9th and 16th. Although getting out in bitter temperatures doesn't always sound fun, we assure you it's worth it for the Christmas show!
With an assortment of haunted attractions, a place to grab a cold beer, and spots to sit down for a break between shows, this is a terror-ific combination for reaping fear!
---
View Full Score Sheet
---
Pics We Took From Our Visit:
---
Promo Images:
Click to Enlarge
---
Guest ReviewsGuest Average: 9.3 out of 10
Cheryl – 9.3/10 – October 19, 2019I bought a combo ticket online and got there on a Saturday right after 7pm. Went through the haunted …show more ride first. It's very family friendly, lots of characters got onto our tractor to scare us. Low level scares, though interesting fun scenes with skeletons and witches. Only one vehicle changed us. I wanted more (it was better with previous owner). Forgotten forest was awesome. Begin with an interesting start (don't want to reveal) and had just enough scary stuff to keep us happy. I love goulish scenes and there were plenty. Two girls, one who wore a mask to review a scary face, and the other who wanted to engage in a carving game… they were creepy. We walked very slow, so we let a lot (20?) of folks ahead of us so we could enjoy. The other walk-through we did, psychosis, was loud but SCARY! I'd wear my earplugs for that. We also let others go ahead of us. There was a mix of scary characters, moving walls with spikes, and scary scenes (strobes lights too). Awesome.I give the hayride an 8 and the walk-throughs each a 10.
---
Past Awards
---
2022 Awards
Demented Doctor (Given by: Team Enchanted Seance)
Boogeyman (Given by: Team Enchanted Seance)
---
2017 Awards
Creepiest Vocals - Boogieman (Given by: Team Zombillies)
Best Motorized Scare - Truck with c02 (Given by: Team Zombillies)
---
---
Past Awards
---
2022 Awards
Demented Doctor (Given by: Team Enchanted Seance)
Boogeyman (Given by: Team Enchanted Seance)
---
2017 Awards
Creepiest Vocals - Boogieman (Given by: Team Zombillies)
Best Motorized Scare - Truck with c02 (Given by: Team Zombillies)
---