Camp Sauble Cages of Carnage – Full Review
Camp Sauble Cages of Carnage is a Haunted Attraction located in Freesoil, MI.
4058 East Free Soil Road, Freesoil, MI 49411View All Details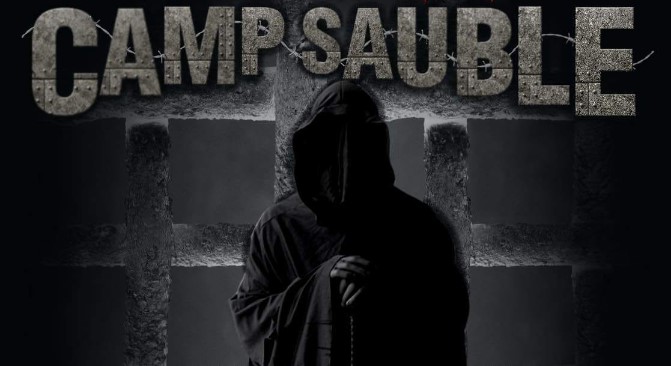 Features:

Free Parking, Restrooms/Porta Potties On-Site, Food/Concessions, Gift Shop/Souvenirs, "Old-School" (Low Tech), You will NOT be touched, Original Characters, Uncovered Outdoor Waiting Line, Indoor/Outdoor Attraction, Family Friendly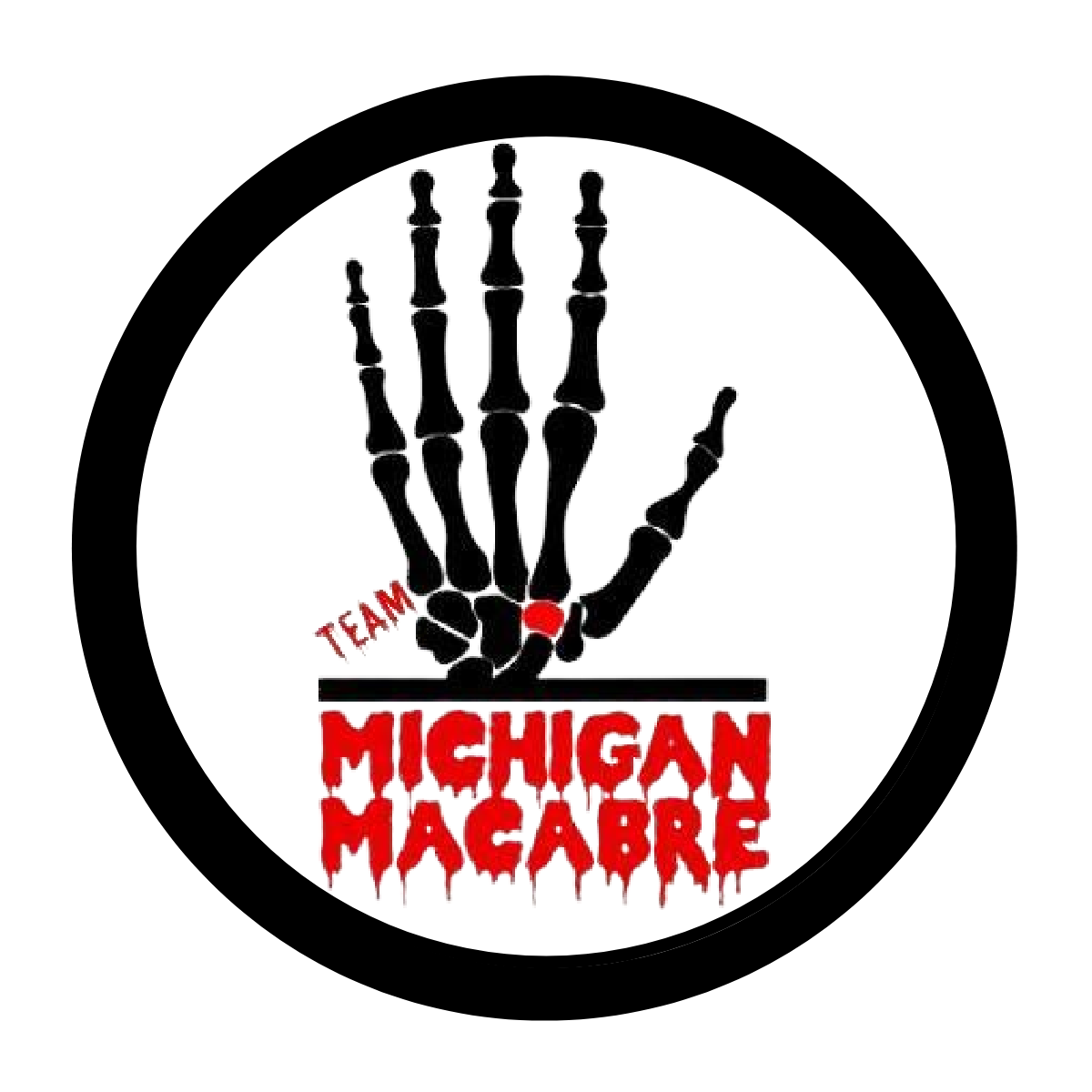 This attraction was reviewed on October 15, 2022 by Team Michigan Macabre.
---
About Our Reviews and Rating System
---
Final Score: 4.58
Final Scores – By Category

Final Scores – By Attraction

Summary:
Camp Sauble: Cages of Carnage has a long history dating back to 1960 when it started as a minimum-security work camp housing inmates. After operating this way for over 20 years, the inmates successfully set fire and burned down a large portion of the prison. After being rebuilt, the prison became a Shock Incarceration and Bootcamp program diverting young offenders from jail. With this tumultuous history in tow, you can feel the eerie presence of the inmates who once lived in those cells.
Cages of Carnage has two separate walk-throughs, Night Terrors and Prison Break. Both involve going through a maze-like path indoors and walking around the prison's exterior. This attraction is 100% volunteer, and all proceeds go to local fire departments. Cages of Carnage delivers a fun, good time for the whole family.
Make sure you stop by this family-friendly attraction and support the community!
---
Cast Score: 3.35
Cast Scores – By Question

Cast Scores – By Attraction

Cast Review:
The actors within the walls and the grounds encircling the prison are entirely volunteer-based. However, they were a little barren for the amount of space the attractions covered. A portion of the haunts are mazes in which you are primarily left alone; however, in tricky spots, some actors were in place who did not verbally engage but would point in the correct direction. There was much quiet time throughout, with no engagement from the actors.
Many of the actors were children screaming at us as we passed through. To some, children are something to avoid and always give off a scary vibe; for those, this would be terrifying! A few children standing in the shadows played their part well. Their screams were enthusiastic, but many others were less so. A majority glared at us and gave a grunt, yell, or "rawr" from under a mask.
Many actors conversed with each other as though we weren't even there. Since this haunt relies heavily on its actors (vs. animatronics or different types of scares), this left us desiring more from the cast.
---
Costuming Score: 2.61
Costuming Scores – By Question

Costuming Scores – By Attraction

Costuming Review:
Costuming within the Cages of Carnage was typical for a charity/volunteer haunt. Many street clothes were being worn with ill-fitting masks. We did observe a completely decked-out child, Nun, who was very impressive. Additionally, the "wardens" we met near the queue area had unique and matching costumes; however, we did not encounter them within the haunt. One clown, in particular, had a head-to-toe encompassing ensemble; we spent additional time with this clown locked in an inmate's cell!
Not many extra costume accessories were seen. The wardens had contacts and bloody make-up, but most others donned masks. Many necks and hands were exposed without being addressed to blend in with their costumes.
---
Customer Service Score: 9.54
Customer Service Scores – By Question

Customer Service Scores – By Attraction

Customer Service Review:
Upon arriving, you will immediately see the well-lit parking area and hear the music filling the night. Parking is abundant; you will never have an issue there. Numerous parking lot volunteers were flagging you in, showing you where to park.
The tented ticket area was easily accessible and protected from the elements. Many volunteers were present if you had questions, and the layout was easily identifiable and convenient.
There was plenty of outdoor walking through wooded areas, and the paths outside were covered in wood chips to ensure the safety of everyone who passed through.
As a clown tormented us in a cell (for what seemed like an eternity!), we noticed a metal shelf (we think – it was very dark) within the cells in the corner. If being terrified of forever being trapped in a decomposing prison cell wasn't enough, cracking our head on this while frantically trying to escape would be an additional event worth screaming about! Attaching padding to the built-in structures or light to illuminate the area would take care of that hazard easily.
The volunteers went above and beyond and were very friendly; the kind of hospitality you can only receive at a charity haunt! Everyone working was happy to be there and enjoyed assisting the guests. All the security volunteers were easily identifiable, and there was always one within reach.
Cages of Carnage has a website with the prison's history and the operation dates and times. It indicates $15 per person but does not identify that there are two separate attractions which would total $30 if one was interested. Other than that, there is no further information about what to expect when you arrive for the evening. You would need to contact the haunt to inquire about what types of payment they accept, if it is an inside or outside attraction, if there is any ADA accessibility, etc. Their Facebook page also has limited information.
---
Immersion Score: 4.76
Immersion Scores – By Question

Immersion Scores – By Attraction

Immersion Review:
The pre-haunt atmosphere consisted of loud music, which promoted a fun atmosphere. You could also hear many chainsaws going off in the distance. We did not observe any queue line actors roaming the night. The prison itself is on display, guarded by the daunting barbed wire fence. On this night, a hearse was also parked out front when we arrived.
There was no apparent storyline or theme and nothing online to explain the attractions. Additionally, they did not hold true to the prison storyline, as the attractions were highly immersed in neon graffiti and clowns.
We observed many water bottles in the attractions, which pulls you out of the moment. The use of a genuine maze created a large amount of bottle-necking. We were mostly bunched up with other groups the entire time. There is a lot of ground to cover in Cages of Carnage, so we hope they will figure out a more-successful way to control the flow in the future. Cages of Carnage is only in its 4th year and operates for two weekends per season. They grow and evolve every season and have tremendous potential to become a haunted hotspot!
---
Special FX Score: 2.69
Special FX Scores – By Question

Special FX Scores – By Attraction

Special FX Review:
Within the haunts, no specific sound effects were heard except the chainsaws in the distance and the screams of other victims. However, there were uses of large barrels and drums that, when hit, would make some ominous noises.
Plenty of darkness and fog machines were used to disorient us as we made our way through. Items were hung from the ceiling, which created some dimension, and at one point, we had to maneuver bungee cords. Most areas featured prison walls, cells, and black or spray-painted walls. This haunt would be considered family-friendly as it pertains to special effects. No blood or obvious gore was seen, and it was light-hearted fare most of the time.
Very few animatronics were used; we walked through a vortex tunnel, and some burn barrels were used as path markers in the woods. Some apparitions were observed hovering around outside, which was a creepy addition.
---
Scare Factor Score: 4
Scare Factor Scores – By Question

Scare Factor Scores – By Attraction

Scare Factor Review:
Being an old-school haunt, frights are provided to the whole family. Most scares were from actors lunging or popping out of dark corners. We heard many screams within the prison walls, ensuring everyone got some scares. Depending on if you were bunched up with other groups, scares were sometimes not able to be experienced by everyone. There is a lot of potential within Cages of Carnage; the built-in atmosphere of the prison with the cells provides an innate haunt experience that they can expose and discover in years to come.
I want to give a shout-out to the "barrel man," as I so fondly named him near the end of Night Terrors. We entered a very dark building and stumbled upon a looming man who seemed larger than life as he hoisted a 65-gallon drum over his head. Stoic and motionless, this monster seemed ready to spring to life. As I slowly backed away from the monstrosity and turned to vacate his home, a deafening blow of the barrel hitting the ground successfully scared the bejesus out of me!!
---
Entertainment & Value Score: 6.75
E&V Scores – By Question

E&V Scores – By Attraction

E&V Review:
Cages of Carnage took us a whopping 50 minutes to walk through both attractions. At the General Admission price of $30 for both haunts, an MPD (minutes-per-dollar) rating of 1.67 is great! We thought we were near the end on more than one occasion, and the paths kept continuing! A great bang for your buck attraction!
A photo opportunity is available for an additional donation, and a food truck, "Colossal Kitchen," is there every night for your hunger needs (who also donate a portion to the cause). Restrooms are available, and we were told a covering for the outside queue line will also begin for future nights.
---
View Full Score Sheet
---
Pics We Took From Our Visit:
---
---
Guest ReviewsGuest Average: 10 out of 10
Rick Johnson – 10/10 – October 22, 2022This is a well done Haunted Prison. And for a great cause.
Heather – 10/10 – October 29, 2021A lot of work obviously went into this, hit both paths and they were awesome, they must have put a …show more lot of time into props and such as everything had a theme, I just loved it. Just about wet myself several times through both sides.
Alys – 10/10 – October 24, 2020Been here every year since it started and gets better Every year. I must see and experience at least …show more Once. But I will go every year as long as they have it.