Camp Tapawingo Haunted Voyage – Full Review
Camp Tapawingo Haunted Voyage is a Haunted Attraction located in Mishicot, WI.
915 Tapawingo Road, Mishicot, WI 54228View All Details

Features:

Free Parking, Restrooms/Porta Potties On-Site, Food/Concessions, Gift Shop/Souvenirs, "Old-School" (Low Tech), You will NOT be touched, Original Characters, Indoor Waiting Line, Indoor/Outdoor Attraction, Family Friendly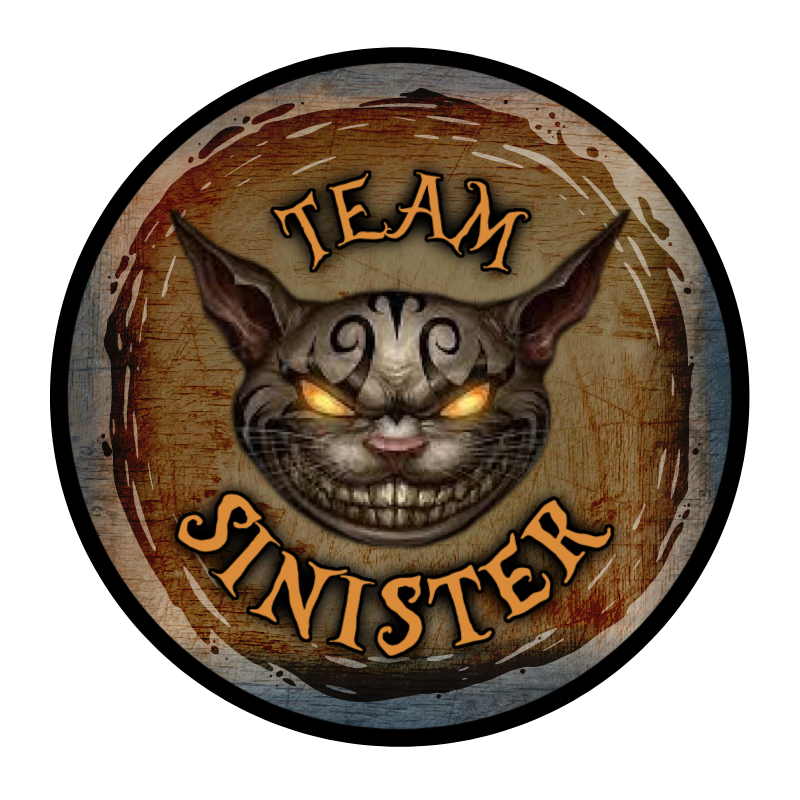 This attraction was reviewed on October 15, 2022 by Team Sinister.
---
About Our Reviews and Rating System
---
Final Score: 8
Final Scores – By Category

Final Scores – By Attraction

Summary:
This haunt will take you back to your childhood summer camp days, but I guarantee you have never been to a camp quite like this. This camp forever closed in 1962, but regional folklore assures you there is still a lot of activity at Camp Tapawingo, which was built a mile away, and they are anxious to receive visitors.
Designed and produced by Garret Zima, a special effects artist from the Chucky franchise, his passion for creativity and detail in his haunt did not go unnoticed. Grab your backpack camper, it's time to head to Camp Tapawingo.
---
Cast Score: 7.61
Cast Scores – By Question

Cast Scores – By Attraction

Cast Review:
Camp Tapawingo was full of creepy, unsettling, and mischievous characters. From the creepy clowns peering through the walls at us, the old lady chastising customers for having their cell phones out, and the hilarious Park Ranger indoctrinating us to become Junior Rangers to the crazy scout who wanted us to follow him into the woods (who we did, duh!) we never knew who we were going to come across.
All the actors fit well into their scenes and came up with sometimes creepy but always hilarious cantor for the customers. The one issue they could fix would have been to add a few spooks to menace the wait in line, which would add even more spice to the attraction from the beginning. The spooks wandering from the forest into our group did a great job of freaking everyone out while floating in and getting into everyone's business, but one, unfortunately, did break character and asked how I liked the haunt so far?! It kind of ruined that moment, but easily fixable with some more training.
Without any waiting line or queue actors in the attraction, there was a bit of an emptiness that I felt needed to be filled to properly prep the victims before their voyage into the unknown.
---
Costuming Score: 7.59
Costuming Scores – By Question

Costuming Scores – By Attraction

Costuming Review:
The costuming at the Haunted Voyage was overall great and definitely stuck with the appropriate scenes. Most of the wandering monsters donned masks or some other type of full head coverings and had roughed-up clothes or work suits. Other creeps wore makeup such as the clowns and some of the specters of past campers.
The detailed costuming of William Grizzly Bear the Trainer of Junior Rangers was perfect down to the hat and the badges. Even though not real scary, he did add to the comedy of the attraction, and his screams definitely made a few shake in their boots!
---
Customer Service Score: 9.93
Customer Service Scores – By Question

Customer Service Scores – By Attraction

Customer Service Review:
The customer service was extremely good at this attraction. I arrived in Mishicot, WI, and had no trouble using the directions on the website to find the haunt. There was excellent signage directing customers where to park along with parking attendants, and we were directed where to enter the haunt and purchase tickets.
All the workers and actors were volunteers and were extremely helpful with any questions I had. They have a heated queue and waiting area inside the main lodge. There was also a concession stand run by a local 4H Club and an area to purchase some Camp Tapawingo swag along with tickets.
I met with Garrett Zima, who worked on EFX in the last Chuckie Movie, and is the designer of this haunt. After sharing some great behind-the-scenes information, he generously sent me through with a Fast Pass, and I became a camper; or was it a victim he said, in a matter of moments. The attraction, even though being an overall outside haunt, always had clear paths that were free of any tripping hazards.
This haunt also has an informative website that gives you times and dates of operation, a decent map for location, and good contact information for more information. All tickets can only be purchased there in cash, but they also have an onsite ATM in case you do forget your money. A creepy backstory on the Camp and a gallery of spooks that gives you a little prequel to your fright night is also included on the site.
Oh, and one last thing, lest I forget to mention, the walk down to the bathroom facilities, though not monster manned, is still very creepy, and you will be watching your back!
---
Immersion Score: 8.55
Immersion Scores – By Question

Immersion Scores – By Attraction

Immersion Review:
My first encounter was with a bird lady explaining the rules and sharing scary tales of camp residents who did not follow them. The haunt is all outdoors with mostly lighted trails, hanging skeletons, and lit creepy jack-o-lanterns with a haunting background combination of maniacal laughter and background music. Toilet papered trees with lights inside the nooks and crannies added a very cool effect to the paths between cabins.
In the camp, there were a lot of dummy prop monsters mixed with live actors that would sneak up behind the group for a great scare, all the while screams of "camp forever" rang in our ears. The camping theme flowed well between each area and scare. There was good fill by the actors of talk of the danger, rabid coons, and visions of body parts scattered about. Approaching one cabin were skeletons dressed as waiting campers, and a creepy old lady threatening to send customers to Cabin 13. Between cabins, there were also dark maze areas with creeps hammering walls and making disturbing noises. They made effective use of animatronics during a torture scene paired with strobe lighting to make the body shaking from torture seem very realistic.
---
Special FX Score: 8.2
Special FX Scores – By Question

Special FX Scores – By Attraction

Special FX Review:
Sound in this haunt runs the gamut of spooky Halloween-themed music to old-timey music, which would indicate times gone by. Horns blowing, wind pops, and gusts, and let us not forget just the still stillness of the dark forest creating a great backdrop for this attraction.
The props used in this haunt are great, also! Severed limbs and such lying around reminded me of the first old lady I met who warned me to watch out for rabid raccoons. Scattered bags, shoes, and backpacks along a fence line told me all I needed to know about the possible disappearances of their owners. This was also the scene of skeletal kids who were still waiting to be picked, still sitting…. waiting… on the bleachers until the end of time. Many lighting effects, such as strobes, flashers, and lighting in tepees and trees simulating fire, were also used throughout. Dim mood lighting, along with fog and laser lights created a neat effect in the boggy swamp to add to its eeriness and great denizens of despair.
---
Scare Factor Score: 7.61
Scare Factor Scores – By Question

Scare Factor Scores – By Attraction

Scare Factor Review:
Many of the scares you will find here are either creepiness based on the characters stalking you or jump scares that startle. Some of the general eeriness and unease just came from the surrounding dark woods with the semi-lighted trails and the anticipation of something coming to get you out of the woods. Like I had mentioned before, there was also much hilarity from the camp ranger and his shtick that set you up for more scares later; including the horrors that screamed and chased you right out of the bunkhouse.
Towards the end, it seemed to just end with another semi-lighted trail but to our surprise, out popped a crazy chainsaw guy that chased us out of his forest domain!
My favorite area that creeped me out was where the swamp witch threatened to skin me alive if I stayed much longer and then had her minions surround me and make me part of her domain!!! All scarers did a great job, from their creepy demeanor to their dialogue, and it worked well.
---
Entertainment & Value Score: 7.45
E&V Scores – By Question

E&V Scores – By Attraction

E&V Review:
In addition to the main attraction, there was a concession stand run by the local 4H club and an apparel store with haunt items.
The haunt took approximately 25 minutes with a MPD (minutes per dollar) rating of 1.25. As you exit the haunt, you are directed to a dark back exit and given one final scare for good measure with the creepy dark drive out. This haunt only accepts cash. However, they do provide an ATM on-site in case campers do not come prepared.
Admission is $20 per soul, and Fast Passes are available for $30.00. Overall, this was a nice, creepy, and hilarious walk through the back woods while reliving the slasher and camp movies from your past!
---
View Full Score Sheet
---
Pics We Took From Our Visit:
---
---
Have you visited this attraction?
---
Past Awards
---
2022 Awards
Swamp Witch (Given by: Team Sinister)
---
---
Past Awards
---
2022 Awards
Swamp Witch (Given by: Team Sinister)
---
Join ourspookyadventures!
We visit Halloween haunted attractions year-round! Follow us for haunted house walkthrough videos, behind the scenes footage, and more!