Captive at Bane Escape – Full Review
Captive at Bane Escape is a Escape Room located in , .
618 W 46th Street, New York, NJ 10036View All Details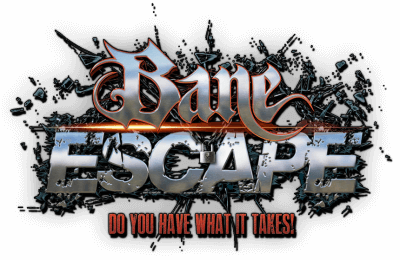 Team Scare Response Unit reviewed this attraction on August 13, 2017.
Final Score:

8.75
Summary:
If you're on this site, then chances are you have seen at least one 'trapped by a killer' movie in your lifetime. And, like most of us, you've probably sat there thinking on how differently you would do everything. Well, Team Crypt Creepers had their chance to live out that dream – or nightmare – with Bane's 'Captive' escape room. Trapped inside the home of a serial killer with only an hour to get out before he gets back, we fuddled through his belongings and finagled our way through his many rooms in order to get to safety… and with over 11 minutes left. With a detailed environment and a variety of clues and puzzles, this escape room experience was truly a fun and enticing one.
---
Atmosphere:

7.5
At first glance, the white warehouse that houses Bane may look like just another building; but, once inside, the atmosphere changes completely. You walk into a graffiti-covered room with couches and chairs, a motorcycle and chain-link fence, and a fake garbage fire. It's as if you are walking into a 1980's party and all you need to top it off is a buff saxophone guy. A television screen plays music videos while you wait on the couches, but it doesn't exactly scream escape room. It is highly comfortable, welcoming, and fun to hang out in, which get's your energy going for what's to come, but it doesn't prepare you for a harrowing escape from a sinking sub or the home of a killer. Maybe a gang of motorcycle-riding vampires who enjoy Chinese food, though.
---
Theme:

9.5
While the overall premise of the 'Captive' room may not be original, the details and story attached to it make the theme really stand out. I can't say much because doing so would give away bits and pieces within the rooms, but this isn't an escape room that just says, 'You are in a killer's house. Escape.' There are layers to the story that help with some of the clues within this labyrinth of craziness, but knowing the story is not mandatory to figuring out the clues and getting out. If we had more time, it would've been nice to sit there and read everything that was presented to us, but in true captive fashion, you can't be too wrapped up in every detail, you still have to find your way out… and fast. The ticking time counter is a constant reminder that you have to get out before the killer gets back and, with all the locks and such, there is a bit of urgency to get out.
---
Special Effects:

8.5
The driving force behind getting out was mostly locks, but in-between all the pins and tumblers were a number of interactive and thought-out clues. Some were hi-tech and required placing things on things or flipping whatchamacallits and thingamajigs, while others mostly required reading, putting two and two together, and teamwork. There was a lack of sound effects, which helped when things got unlocked or opened due to solving a puzzle. It also helped with the creepiness factor, especially when a door keeps closing by itself and making a soft thud that makes you wonder if you really are alone in the house, or that you may be too late. The lighting fit that of a household, being well-lit in certain rooms, and dimly lit in others. For those dimmer rooms, flashlights will eventually be found to help you navigate what you need to inspect. Almost everything that could be touched had a purpose. So, except for the one or two items that served no purpose, it caused a little bit of frustration, as every member of the team pulled their hair out going, 'But it has to do something!' Though, it wasn't anything unbearable.
---
Gameplay:

9
The room wasn't extremely difficult, as we got out with over 10 minutes left and only using 1 clue. But, there were definitely moments where we sat and pondered certain clues. Most of the clues had to be solved in a certain order to be able to continue forward. Since there were so many rooms, there were occasions where backtracking was necessary; but, for the most part, the clues are all pretty straightforward in their order. The clues were mostly interactive, creative, and ranged anywhere between putting a key in a lock to us forming a human information chain, passing info back and forth to figure out how to solve certain puzzles. The extra clues are given when a team member waves in front of a camera, and the host gives you a clue based on where you are. There is a limit of 4 hints, but if you like their Facebook or other social media pages, you can get unlimited hints. Also, when a hint is given (or when the host needs to send a message to the team, such as asking what happened if he hears someone say 'we didn't do it!'), a loud scream echoes through the rooms, making sure that every member knows a hint or message is coming through. As for the host, if anyone every wonders if the game host just leaves and goes out to grab a bite or have a drink, they definitely do not. They are always watching, always listening, and will interact when necessary. So remember kids: no backflips!
---
Customer Service:

9
The staff here was friendly, professional, and helpful, giving us all the info we needed about the room beforehand, while also being easygoing, yet stern. He made jokes while giving the rules, while also making sure we understood that breaking any of the rules would result in the game ending. A big parking lot and several signs made it easy to get from the parking lot to the entrance. Did I mention free parking? There weren't really any hazards or dangers, which was good since some of us in our team can be a bit accident prone. Reservations are required, though, which is typical for an escape room.
---
Value:

9
This was the biggest escape room we have done so far, spanning multiple rooms and including various clues and puzzles. The atmosphere was creepy and the puzzles and clues were varied nicely. There is only one other room at this location right now, so there is no incentive to come back really, but just the sheer amount that went into the Captive room was astounding for an escape room. Tickets are a bit pricier than other escape rooms (at $35 per ticket), but there are Groupon deals and discounted tickets of less than $25 per person for booking a private party of 8 people in a room.
---
---
Have you visited this attraction?
Join ourspookyadventures!
We visit Halloween haunted attractions year-round! Follow us for haunted house walkthrough videos, behind the scenes footage, and more!