Carnage Haunted House – Full Review
Carnage Haunted House is a Haunted Attraction located in Columbus, OH.
3770 Refugee Road, Columbus, OH 43232View All Details
Features:

Free Parking, Restrooms/Porta Potties On-Site, Handicap Accessible, Gift Shop/Souvenirs, Optional Games/Midway, Special Events, "Hi-Tech" Attraction, You will NOT be touched, Original Characters, Indoor Waiting Line, All-Indoor Attraction, Family Friendly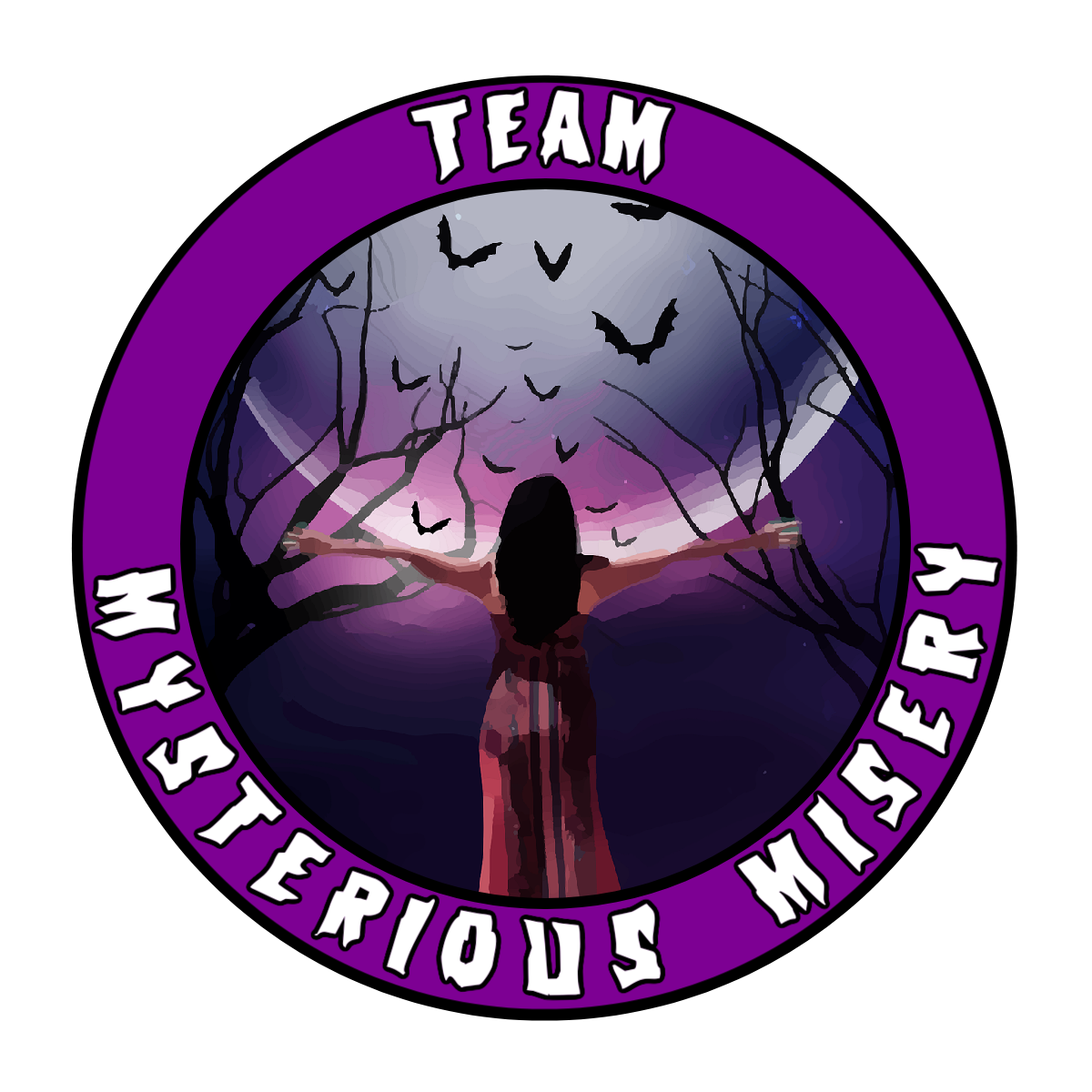 This attraction was reviewed on September 25, 2021 by Team Mysterious Misery.
How Do We Get These Scores?

Final Score:

8.32
How Did We Get This Score?

Summary:
Carnage Haunted House has only been around for about three years in the Columbus haunt scene. However, this year they are at their new location on Refugee Road where owners Jason McCollum and Mia Reidmiller are showing patrons what it is like when they mess with the Louisiana Bayou and all the Voodoo that comes with it.
Are you ready to experience what the cursed Bayou offers you?
---
Cast: 8.19
How Did We Get This Score?

Carnage has a wicked group of 60 plus cast members that show up every night to bring your fears to real life. The cast members are familiar with the ins and outs of their scenes giving them the ability to move quickly and discretely all the while knowing the best hiding places. We would like to see a few more in the graveyard area as this could turn into a dead zone with the size of this haunt, no pun intended. The cast keeps the flow and timing of the patrons in the haunt. This helps make the scares come with ease.
The cast does well in their respective scenes helping enhance the visuals and storytelling of either The Bayou or The Entity. No character was out of place from what their scenes were. So, you will not come across any demented nurses in a circus or anything weird like that. Some characters are large and in charge and you cannot miss them while others are secretly tucked away in file cabinets. They were all in character and even when we were around the corner, they were ready to induce fear in the next group.
The cast was interactive and could ad-lib quickly, especially the Voodoo Queen at the front. She has a strong presence and sets the tone for that story. Another character that interacts well with the patrons is the tormented doctor who was working on a lobotomy. Another that interacted all night and never missed a beat is the clown who roams in the queue lines and outside. He is impressive and quick on his feet with clap backs.
We can't forget the impressive front-of-the-house crew who keeps things working seamlessly every operational night. Each of them were eager to help and answer questions.
---
Costuming: 8.7
How Did We Get This Score?

Carnage has six makeup artists who complete many of the looks each night the haunt is open. All of these makeup artists are veterans in the industry; you will not see a dollar store makeup kit used at this haunt but what you will see is skillful applied makeup that helps the character tell the story. You may recognize the name Tommy Pietch who was on Season 3 of the show Face Off. At Carnage, you can see some of his work live and close. One of the makeups that will catch your attention (it did mine) is that donned by the Voodoo Bayou Queen. Her quick transformation is colorful and puts you in the spirit right away. Some characters use masks as well in this haunt, and they do it efficiently.
The characters are complete and fit in with their respective scenes. Their costumes fit well with the person wearing them which makes each more realistic. For characters that are up close and in your safe space, there are a few that I would love to see enhanced since they are so close to you and you get to see all the details.
---
Customer Service: 8.48
How Did We Get This Score?

Jason and the team do a great job at keeping Carnage running in an efficient and safe manner. Before heading out to the haunt you can visit them at their website for some information but they are aware that their website needs to be updated and they are working on this. However, you will find all the information needed to plan a night out, and you can even purchase your tickets. If you need to find anything additional you can also look them up on social media outlets where they have a heavy presence.
Our GPS had no issues getting us right to the attraction. Since they are at a new location, they are working on additional signage by the street. Once we pulled up though, we knew we were at the right place when we noticed a big sign outside the building. Parking is on-site and it's all free! There was a food truck out front in case anyone gets hungry.
Going in we passed through a security checkpoint which included a metal detector. The security was friendly and struck up a conversation. If you need to buy tickets, you head to the ticket booth which is also staffed with amazing people ready to help. There is also a merch booth where you can buy awesome accessories. Accessibility is good and the haunt is ADA compliant.
Security is very present because they want to make sure safety is their top priority. There was a non-major incident that took place when I was there, and security had it taken care of so fast that the normal patrons would have no idea that it even happened. The only reason I knew was because I was standing next to the owner.
Carnage is made up of great people who are ready for any questions or emergency that may arise. If something happens feel free to look for one of them.
---
Atmosphere: 7.5
How Did We Get This Score?

Carnage is in a new location and working on updating all the extra things to this location that they provided at the last location. When we arrived, we were greeted by the smells of a food truck as it was making hot, off-the-grill items. We saw queue actors roaming around to greet patrons and do photo ops. We were then greeted by a Witch Doctor who had friends on the other side. He explained in detail things for us and then led us inside the big building.
While in line, we were greeted with additional queue actors who try to get a fright from you or just like yelling about you being on your phone. The lady in the loading room was amazing at giving the rules and storytelling. When you are told to go in all the things you can envision bad about a Bayou come rushing to you.
---
Special Effects:

8.56
How Did We Get This Score?

There is no shortage of special effects at Carnage. First, we will talk about some of the over-the-top prop pieces. Some of these pieces are exclusive and only built for this haunt and its scenes. From Hideous pieces to alligators and dolls, these pieces will amaze you.
The Bayou portion of this haunt is amazing at all the details. The Voodoo shack sets a tone that will not disappoint in this storyline. You will feel like you are immersed in the rich culture that is from New Orleans. You will experience a bayou, a bridge that may be safe (or maybe not), the amazing jazz music, and replicas of things that I remember from my visits to the Bayou.
The Entity has its fair share of special effects that are unique also. You can see how the Entity affects different people. One room has a large doll prop which is unique to the haunt. Another area has something as basic as coloring pages on the wall that just creates a complete scene.
A couple that stood out includes the animatronic that sprays you. That is a nice touch when you least expect it. The other is just a prop and it does nothing in particular but the look of the big blob prop inside the scene tells a whole story and it was fun to hear the comments that came from others about it.
---
Theme:

N/A
How Did We Get This Score?

Carnage does not utilize an overall theme for the haunt. However, it is broken into two sections and those two sections have very distinct themes. They are working on getting both on the website and adding additional information inside the haunt about the stories so you can see how they intertwine and evolve from each other.
The Bayou- The year was 1803. Deep in the heart of the Louisiana Bayou, Angelique Savoy, a Voodoo priestess, lived alone in a small dark shack. Despite her efforts to remain secluded, rumors spread in the nearby town that she delved into forbidden Voodoo rituals. Since the only accepted religion was Catholicism, all who were caught practicing Voodoo were sentenced to death. One fateful evening, a mob of residents made their way through the Bayou in search of Angelique. Her efforts to escape proved futile. She was brought to the public square to be hung. Angelique placed a curse upon the land and any who dare to venture into the boundaries of her sacred realm. 'Cross into my world' she proclaimed, 'And your soul will be mine!'
Over 200 years have passed since that fearsome day. Since then, many have wandered into Angelique's Bayou… never to be seen again. Yet all hope was not lost. A few fortunate ones have managed to survive and tell of their nightmarish experiences. Some have claimed to encounter a hideous beast, others share tales of humanoid creatures roaming the swamp, prepared to do Angelique's bidding.
If you dare travel into Angelique's Bayou, prepare to meet your doom. If the swamp fails to claim you, Priestess Savoy will.
The Entity- In the late winter of 1993 on a hunting trip with friends, Dr. Veco was separated from his group and became lost in the swamp. He found himself within the cursed grounds of The Priestess Savoy. Unbeknownst to where he had wandered, he encountered strange voices and shadows from deep within the swamp. Because the Dr. didn't believe in the unholy lore of the swamps, he shrugged it off as his mind was playing tricks on him. He eventually made it out and reunited with his hunting party. Over the next few months, both patients and staff started to notice a change in the Dr. The staff would find him in places where he normally wouldn't be. Patients would comment on how aggressive he had become towards them. The Dr. would become agitated very easily with staff and lash out violently. Late one night, while Dr. Veco was doing his rounds, something snapped in the Dr. The staff heard screaming coming from one of the patient's rooms. When they arrived in the room, they saw Dr. Veco standing over a woman and both were covered in blood. The woman he had murdered was the wife of a very powerful Voodoo Priest by the name of Barnabe Dubois. Distraught with the grief of the murder of his wife, he conjured and unleashed an ancient entity known only as the Mother of Darkness on the hospital. His rage was directed at everyone in the hospital, both patients and staff. Most people believe the stress of the job drove Dr. Veco to do what he did. The truth was that something evil attached itself to the Dr. while he was lost in the priestess's swamp.
If you are brave enough to enter this cursed hospital stay clear of the dark ectoplasm spreading through the rooms and halls because once it gets ahold of you there is no escaping the "ENTITY."
---
Scare Factor:

8.12
How Did We Get This Score?

For this attraction, I got to experience it with a group of three adults and then again with a group of teenage boys. The scares and entertainment were great for both groups.
This is a self-guided tour but timed so well that we did not miss out on anything due to a group in front of us. Each scene was ready for us the moment we stepped into it. The dynamic of the haunt is apparent immediately as you step into the first scene.
From there, you are thrown into an immersive experience of the Bayou and every evil thing it offers. Alligators and other swamp monsters lurk around. There are creepy bridges that will have you holding on for life. Smells and sounds will violate all your senses. A creepy taxidermy display comes to life everywhere you look or don't look as there is something watching you.
Then you will head off to Dr. Veco's practice where the curse just keeps following you and the entity takes over each person. You will experience a seasoned cast who keeps you on your toes with dialogue, one-of-a-kind props, and a nursery with killer kids who want to join your group.
---
Entertainment & Value:

8.45
How Did We Get This Score?

General Admission is $25.00 per person. Speed Pass is available at the door for $40.00. However, save a bit of money and do the speed pass purchase online and you can get it for 35.00 (not including any additional fees). Remember the speed pass gets you in faster than general admission, not first.
It took us approximately 30 minutes to get through Carnage, making for 1.2 minutes of scary hell for every dollar spent! This seems to be about the average this year for haunts. 30 minutes is quite a long haunt, and Carnage offers some excellent things you do not want to miss out on. As this haunt expands and grows in its new, 60,000 sq. ft. space, we cannot wait to see the additions.
---
How Did We Get These Scores

Promo Images:
Click to Enlarge
---
Guest ReviewsGuest Average: 10 out of 10
Robert – 10/10 – October 9, 2021This haunt contains some remnants from The House of Nightmares from Bangs, Ohio which was the best …show more haunted house ever. It then moved to The Brewery District. Now this is what remains and I highly recommend it.
Amy – 10/10 – October 5, 2019This place rocks, they had a DJ out front. The scare was good, you never knew when it was coming. …show more Awesome, I think it was way underrated.
Gene Scott – 10/10 – October 26, 2018Awesome Haunt!!!
---
Past Awards
---
2022 Awards
Best Opening Scene (Given by: Team Teachers of Terror)
Best Bayou (Given by: Team Teachers of Terror)
Best Cemetery (Given by: Team Teachers of Terror)
Voodoo Priestess (Given by: Team Teachers of Terror)
---
2018 Awards
Highest Rated Haunt in Ohio (Given by: )
---