Carnage Haunted House – Full Review
Carnage Haunted House is a Haunted Attraction located in Columbus, OH.
3770 Refugee Road, Columbus, OH 43232View All Details
Features:

Free Parking, Restrooms/Porta Potties On-Site, Handicap Accessible, Gift Shop/Souvenirs, Optional Games/Midway, Special Events, "Hi-Tech" Attraction, You will NOT be touched, Original Characters, Indoor Waiting Line, All-Indoor Attraction, Family Friendly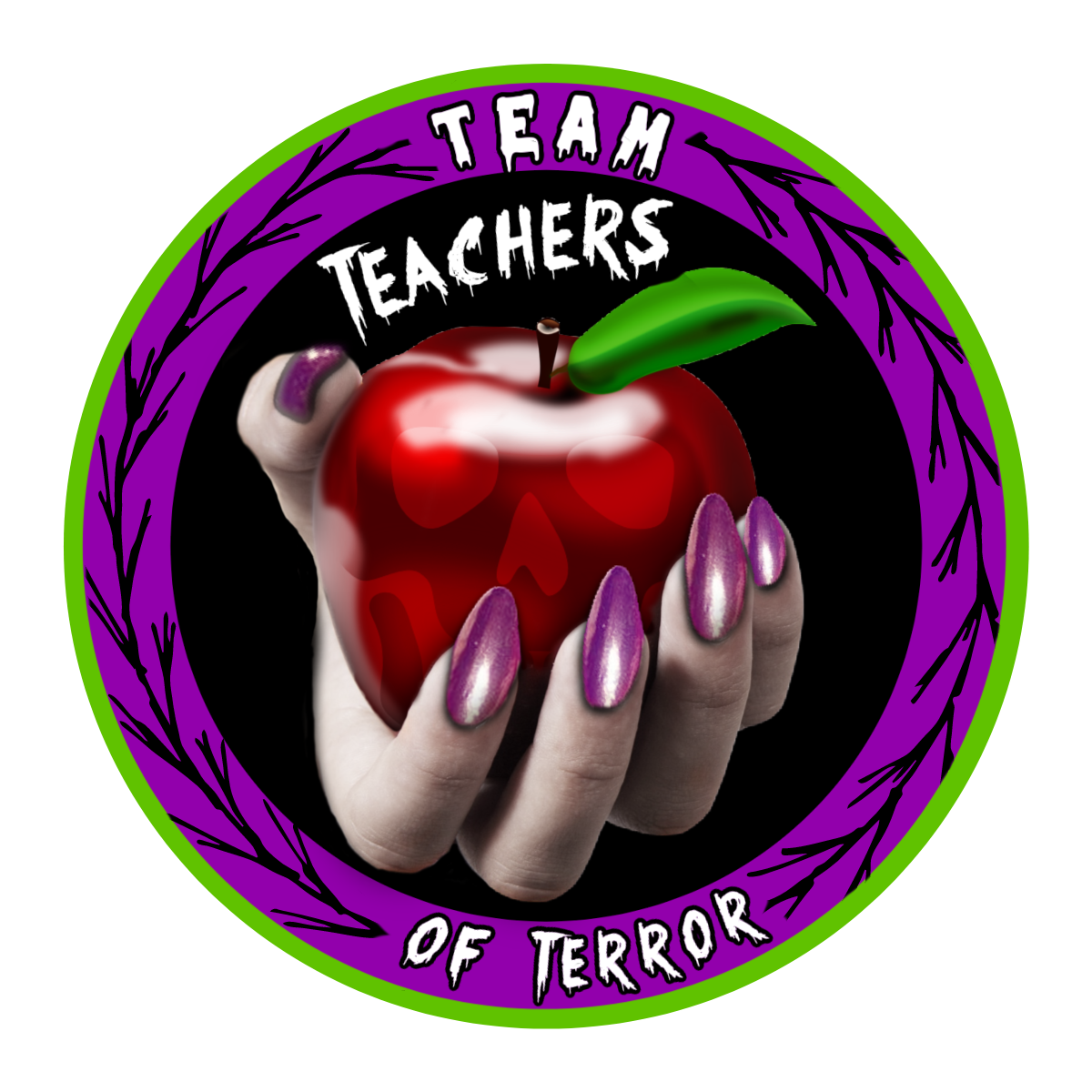 This attraction was reviewed on September 30, 2022 by Team Teachers of Terror.
---
About Our Reviews and Rating System
---
Final Score: 9.1
Final Scores – By Category

Final Scores – By Attraction

Summary:
Carnage: the flesh of slain animals or humans
-Merriam-Webster Dictionary
Welcome to The Bayou! The voodoo priestess is not your friend. She has cursed the Bayou and will most definitely you too! She clearly relishes in her victims' impending doom.
If you survive her monsters, you will have to face a growing dark force in The Entity driving everyone mad. Do you have what it takes to make it out alive, or will you stay and become part of the carnage?
---
Cast Score: 9.4
Cast Scores – By Question

Cast Scores – By Attraction

Cast Review:
To begin, there seemed to be plenty of actors to fill the space in both attractions. We thoroughly enjoyed the cast in both parts as well. They did a good job of balancing animatronics and actors to not create a museum instead of a haunted house. We didn't need to go looking for interaction, the interaction found us along the way.
It was also refreshing that actors acted with us and used various acting methods. While there was some screaming, which is fine, we did not get screamed at by every single actor there. Some were loud, some were quieter. Some simply stalked, while others threatened us in different ways, both verbally and with their bodies and props. Even the actors who laughed did so in a maniacal way. One snuck up behind us and blew on our hair, in different scenes as if he were watching out for us all night. Some were holding props, others were banging theirs or hitting the walls. Some blocked our path to make us wait and others moved us along. Some just couldn't get enough to say and others refused to say a word. Some sounded like they made up their own strange language, not sure if it was the mask or just the speed at which they were speaking, but they did effectively confuse us.
The Bayou
The voodoo priestess was an outstanding character we had the pleasure of meeting. She even spoke with the accent of someone from the bayou. She spoke and moved throughout her room with authority and clear passion. She would move in real close, then back away. She would slow her speech and get quieter, then speed it up and shout when she got excited.
Some characters invited us to stay for dinner; one even had a cell we could share with a "friend," but we knew better than to fall for that. The little girl in the doll room sounded sweet at first but quickly threw out an aggressive tone using her deep voice over wanting her bear fixed ASAP.
The Entity
Some of the actors had certain things they needed to say as part of their character, but if we added input, several were quick to improv with us. Here's one example. (We suspect a mental patient might have been pretending to be a nurse, we just can't prove it.) He asked us to fill out some forms to see the doctor. The conversation turned into shaming us because we didn't carry our own pens with us. Quickly, they changed the topic to asking us what we needed treatment for. It was at this moment that some people from our group started to turn on each other (all in good fun) and accused each other of having issues, starting with "hemorrhoids" and quickly escalating to "gonorrhea". He shamed us for this as well, saying, "Ohhh noo, you girls are naughty!" Then he said he didn't have any cream for that but, he did have some pills. Being that we were all liars just to mess with him, we left without the pills.
---
Costuming Score: 8.94
Costuming Scores – By Question

Costuming Scores – By Attraction

Costuming Review:
We were treated with some very good make-up, masks, and costumes here. The actress we first met who introduced the storyline and went over the rules with the group had a very nice airbrushed tigress-style designed makeup. We also appreciated her choice to wear something other than everyday basic street clothes, but instead wore a black dress that fit the story she was telling. Characters were unique to each other and we could tell immediately who they were. The queue actor we met in the ticketing area was wearing a full mask in a flesh tone. The costume was primarily a bloodied lab coat, which should be bloodied considering they were also carrying a severed head. This character was waiting for us again in the transition area between the two attractions.
The Bayou
The voodoo priestess had a very detailed and complete costume and make-up, but when she hit us with the black lights, the entire scene as well as her makeup and costume blew us away! That glowing effect under the black light gave her an entirely different look, and we are here for it! We saw some well-done makeup on the characters in the cemetery section with the skull face painting. The masks looked good as well, but we had some difficulty hearing what some of them were saying behind their masks. The use of capes and top hats in the foggy cemetery also looked great and made the characters appear that much taller and more imposing.
The Entity
While we typically rely on scrubs and gowns to tell who is a patient and who is medical staff, sometimes we can be fooled. I suppose when the entity strikes, we all become patients! We did have two separate members of the medical staff approach us with needles and were wearing bloodied uniforms. The nurse with the arm apparatus giving her five instead of just one shot was creepy and yucky, but she wasn't the only one! There were different characters covered in various amounts of gore and filth. The morgue worker might have been the grossest, the layering on dried blood and other body fluids indicated he had been working there for quite a while.
---
Customer Service Score: 9.5
Customer Service Scores – By Question

Customer Service Scores – By Attraction

Customer Service Review:
As is the case, a fully functioning website is a must for any business. Carnage has a good website, providing information that is useful to customers. Here through the website, we can get ticket prices and place orders for tickets. Brief info about the themes of both attractions (soon to be 3!) can be found on the home page along with a media tab to show photos.
Another very useful addition to the website is Google maps of the area. Signage is somewhat limited here (lighting and city ordinances), so use GPS to help get you there. Once we got to the building, we found the entrance easily because it is marked and easy to spot from the parking lot, with the unique "lava look" detailing the outside of the building. From our time here, we saw nothing but positive interactions between customers and staff. Everyone was polite and helpful, answering any questions that came their way. Everyone was pleasant and seemed happy to be there.
---
Immersion Score: 9.17
Immersion Scores – By Question

Immersion Scores – By Attraction

Immersion Review:
We entered the complex at the backside (of the haunt) and continued around to the back of the building until we found the entrance. There was a large sign above the door and a massive sign attached to a tractor-trailer at the far end of the parking lot. The front entrance had some black and red "lava" treatment to entice us into entering the premises. The parking lot was good-sized and well-lit.
Right at the entrance, just inside the door, we went through a security checkpoint and then on into the haunt. After handling the tickets and getting in line, we went into the first opening area where we were given a brief overview of the storyline of each attraction. The first haunt is a story about evil beings let loose in the bayou by a voodoo priestess and the second one is about an entity that's spread out into the hospital.
The Bayou begins with the voodoo priestess's immaculate dwelling and leads us through boats and cabins until we walk through a cemetery separating the first attraction from the second. The Entity takes us to a hospital to walk through to discover what is going on with the survivors of a strange form of evil taking hold. At the conclusion, we walk into the gift shop and then on out to the main lobby. It's fair to say we were immersed the entire time as we walked through everything. We loved the personal interaction with some of the speaking actors!
---
Special FX Score: 9.14
Special FX Scores – By Question

Special FX Scores – By Attraction

Special FX Review:
The sound effects were great here. We were entertained by many different sounds, all making perfect sense of where they were coming from. Lighting accented exactly what they wanted us to look at just so they could scare us from another part of the room. Let's not forget the sparking and popping accompanying some of the animatronics shooting out after us in different places.
We saw many animatronics doing so many different things. Some swooping down at us from above, and others coming in low at our feet. Others came straight out at us, and yet others were more subtle.
We were amazed by the set details we saw throughout. Carnage surprised us with not only the quality of the detailing in their scenes but also the size of some of their props. More on that later.
So often, smells are overlooked and forgotten about, but we counted at least 3. The Bayou had a "damp" smell at the boathouse, a smoke smell in the Bayou cabin, and a moldy smell in the Entity.
The Bayou
The detailing at the voodoo priestess's cabin, both outside and inside, was simply beautiful. We somehow made a turn and found ourselves at the dock, with a boat. We could hear the crickets, and also thought we were going to get caught in the rain with thunder and lightning effects. Walking into the living room of another cabin, we got some realism of a TV playing against the wall, and a radio elsewhere. We witnessed a nasty kitchen and some cabinet doors shaking violently on their own. We walked through a very effective laser swamp, complete with soft footing. Lighting was also used to make the fog take on a creepy feel with the purple effects and also casting shadows. Leaving the cemetery, we got to see a massive animatronic above a life-sized voodoo doll, complete with massive stick pins, lit just enough to get our attention and just low enough to cast those long shadows. The widow in the cemetery held a plot twist we didn't expect or imagine could even happen. We saw a baby cradle rocking without anyone touching it. Our footing was tested on a shifting footbridge. We saw a very intriguing effect with a "peeled face" tacked on the barn wall, yet, the face was still able to talk to us. And don't forget, we got sprayed in the face by a skunk!
The Entity
Early on, the monitors and alarms were going off like crazy in The Entity. There was a low hummm we just couldn't quite place, but could feel the noise affecting us. While we don't recall seeing anyone on a ventilator, we were sure we could hear one off in the distance in the hospital. There were unnerving sounds like insects crawling or something gooey moving and growing had us on edge. We encountered and got a little annoyed with constantly screaming babies in the maternity ward, but all of the sudden, animatronics hurled two demon babies at large windows toward us. Inside the crematory, lighting effectively created the illusion of a body over a fire becoming BBQ. A nurse came at us with a syringe full of liquid and actually squirted us with it, I guess we shouldn't have opened up when he told us to. An autopsy table had actual water running, making the area feel that much more believable. We also watched a patient's belly swell and pulsate while on a gurney.
We also noted that as we made our way through this attraction, a black growth was starting to develop on the walls and props that got bigger as we made our way to the end.
---
Scare Factor Score: 8.96
Scare Factor Scores – By Question

Scare Factor Scores – By Attraction

Scare Factor Review:
Animatronics were used to move and scare in a few different ways. Some were used to provide a suspenseful feel, but more frequently, they were used to pop out at us quickly to give us a sudden jolt. Others would jerk and shake violently. Actors also popped out at us for more jump scares. Lights and sound were also added to further shock us as we made our way through. In addition to pop scares, actors used their proximity to scare us. Some got so close, we could feel their breath in our hair! Others stood directly in front of us, mere inches away, and did not move. Some leaned in toward us as we passed by. All of these things gave us the creeps.
Phobias and topics that make some people weak in the knees were covered in both attractions.
The Bayou
We witnessed victimization when we walked passed a lady being held in a cell, yelling and begging us to help her. Her captor shows up out of nowhere to invite us to stay and join her, after yelling, "Time to die!" Not surprisingly, we declined the offer. The quick spray of the skunk was most unexpected.
Some people are a little unsettled when it comes to voodoo or forms of witchcraft. Others aren't fans of dolls, and the little girl here is insatiable-fix her bear! Snakes and massive fish have found a home here as well. Gross and Gorey: There was some strange butchery going on here, with the main course of dinner being a creature with a pig body and a human head cooked in a gross kitchen.
The Entity
A second chained actor seemed to be a mental patient as they seemed to be in a padded room and wearing a type of straight jacket. No matter how hard he lunged and pulled against the chains, he just could not break free. He couldn't say anything because a chin strap prevented him from opening his mouth.
Different actors used various verbal threats. While others must have had some black market plans as they discussed taking various organs from us. We witnessed mental patients doing their various activities like screaming, rocking, mumbling, and gross things like painting with poo. Some of us got an unexpected shot of medicine from a syringe, and another nurse came at us with scary sharp teeth and tons of needles. There must have been something paranormal going on; we found many walkers stacked to the ceiling, possessed babies, and a nurse crawling on the walls. Who's willing to turn their back on a room full of creepy kids?
---
Entertainment & Value Score: 8.63
E&V Scores – By Question

E&V Scores – By Attraction

E&V Review:
General admission is $25 and the fast pass (VIP) is $35. We completed both attractions together in 34 minutes, giving us a minutes per dollar score of 1.36. 1 minute per dollar is what we see most commonly, making this a better deal than average.
The quality acting, set design, makeup, and costuming sweeten the pot and make this deal even better!
---
View Full Score Sheet
---
Pics We Took From Our Visit:
---
Promo Images:
Click to Enlarge
---
Guest ReviewsGuest Average: 10 out of 10
Robert – 10/10 – October 9, 2021This haunt contains some remnants from The House of Nightmares from Bangs, Ohio which was the best …show more haunted house ever. It then moved to The Brewery District. Now this is what remains and I highly recommend it.
Amy – 10/10 – October 5, 2019This place rocks, they had a DJ out front. The scare was good, you never knew when it was coming. …show more Awesome, I think it was way underrated.
Gene Scott – 10/10 – October 26, 2018Awesome Haunt!!!
---
Past Awards
---
2022 Awards
Best Opening Scene (Given by: Team Teachers of Terror)
Best Bayou (Given by: Team Teachers of Terror)
Best Cemetery (Given by: Team Teachers of Terror)
Voodoo Priestess (Given by: Team Teachers of Terror)
---
2018 Awards
Highest Rated Haunt in Ohio (Given by: )
---
---
Past Awards
---
2022 Awards
Best Opening Scene (Given by: Team Teachers of Terror)
Best Bayou (Given by: Team Teachers of Terror)
Best Cemetery (Given by: Team Teachers of Terror)
Voodoo Priestess (Given by: Team Teachers of Terror)
---
2018 Awards
Highest Rated Haunt in Ohio (Given by: )
---