Carnival of Chaos – Full Review
Carnival of Chaos is a Haunted Attraction located in Eagle Point, OR.
9512 Highway 62, Eagle Point, OR 97524View All Details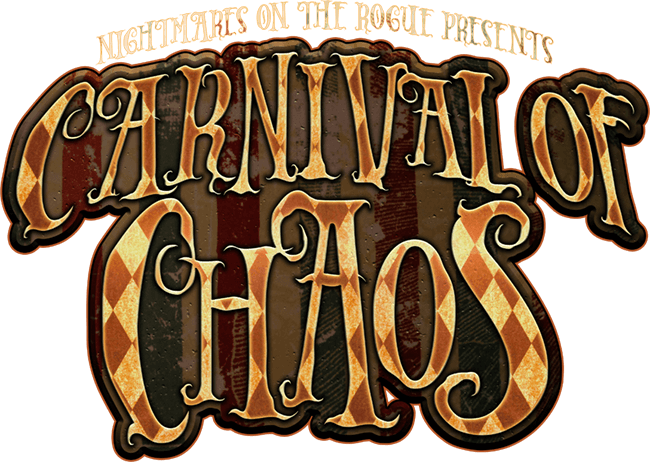 Features:

Free Parking, Restrooms/Porta Potties On-Site, Food/Concessions, "Old-School" (Low Tech), You will NOT be touched, Original Characters, Covered Outdoor Waiting Line, Indoor/Outdoor Attraction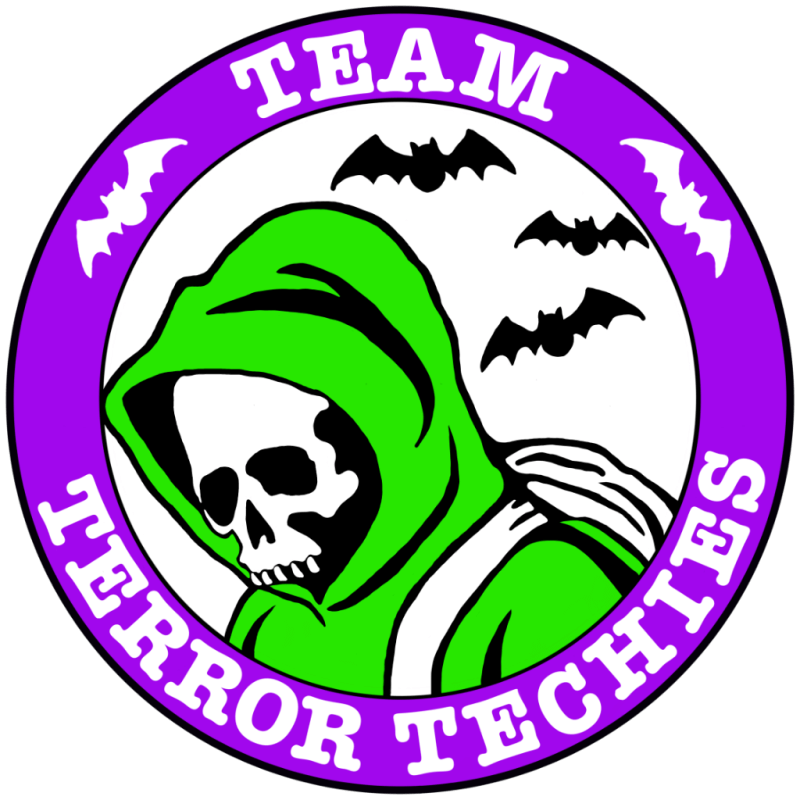 This attraction was reviewed on October 22, 2022 by Team Terror Techies.
---
About Our Reviews and Rating System
---
Final Score: 6.71
Final Scores – By Category

Final Scores – By Attraction

Summary:
We traveled down to Medford, OR, ready to hit a triple feature of haunted attractions. We began our evening at the Carnival of Chaos, which is currently a part of Nightmares on the Rogue. Carnival of Chaos, formerly Circus of Screams, is under new management this year. We visited on a dark and not quite stormy night. Despite the rain, there was a decent crowd lined up to get scared by the demented circus and we hopped right in to join them. The experience was a nice warm-up to the rest of our evening and we look forward to seeing what else the haunt can bring in the future.
---
Cast Score: 6.97
Cast Scores – By Question

Cast Scores – By Attraction

Cast Review:
Our interaction with the cast began with a ringmaster, who prepared us for the haunt with a nice little monologue introducing the clowns and a hypnotist named Bruno, who we'll get back to later. We were combined with a couple of smaller groups as the ringmaster gave his monologue. He did well to interact with the different groups during his speech by singling out a couple of folks. He threatened us with losing our minds as he sent us off to be beset by his minions.
The first clowns we encountered tried to get us to play a variety of carnival games, which all had the cost of various body parts. These friendly, using the word loosely, clowns had a lot to say to try to tempt us into playing each game. There was also talk about hungry skeletal horses that wanted a taste of our fingers which we encounter later in the haunt.
We continued to have clowns jumping out at us from various corners and behind different parts of their scenes with all the energy and enthusiasm that a clown could bring. After a while, we came upon Bruno, who lept into the room with a twirl of his cape. He stopped us from continuing while attempting to put us to sleep, but we refused to allow him to work his hypnotism on us as we left him behind.
Unfortunately, not all the actors did as well. The biggest disappointment was the clown that collected our 3D glasses after that section was done. He asked us for our glasses, then stood around awkwardly while we waited to enter the elevator. While it stood out to us, most interactions weren't as bizarre. At worst, it was an actor that was a bit less energetic and shouted the typical "Boo! Get out!"
Overall, the actors definitely put in the effort to scare and entertain us. There were a lot of pop-out and lurking scares, along with a couple of talkers. We especially loved the one-two punch at the ending, but we'll keep that a secret for you to discover on your own.
---
Costuming Score: 7.77
Costuming Scores – By Question

Costuming Scores – By Attraction

Costuming Review:
True to the theme, the majority of the characters were dressed as clowns with a couple of other circus carnies weaved in. Their costumes all looked complete, but very few of them particularly stood out. We did get a good look at the ringmaster and, while it wasn't particularly complex, it sold his character quite well. Bruno, the hypnotist, was the other notable character with his vest and cape. He was dressed as both a strong man and a hypnotist which made for a complex character. (The actor playing Bruno definitely had the body type to pull off a strong man.) Again, while Bruno had a simple outfit, it did its job of selling the character to us. The other clowns had more basic outfits, consisting of various jumpers and other clothes full of primary colors. We didn't see any street clothes on anyone, which was a welcome sight for us.
Makeup was kept pretty simple, with lots of white face paint on clowns and a simple makeup design. Nothing made us stop and look, but there weren't any characters that looked incomplete, either. We didn't notice any use of prosthetics, but there were quite a number of masks being used. They all looked to be simple latex masks and a few of them appeared to be too large for the relevant actors, but it was the kind of thing that most people might not notice if they were running through getting scared.
---
Customer Service Score: 9.3
Customer Service Scores – By Question

Customer Service Scores – By Attraction

Customer Service Review:
Our GPS led us straight to the location, but we did have a bit of trouble spotting the entrance as we drove by. Yet, as we entered, there were many parking attendants that directed us where to park our car. We appreciated the extra help since the parking wrapped around the barn between tractors and farm equipment. Normally, we would be parking in a field, but on the night we visited, it happened to be raining and that field was too muddy for cars. We had to be extra careful of the farm equipment, dark roads, and the possibility of mud, but navigating the farm wasn't too difficult for us.
The website covers both of the attractions owned by Nightmares on the Rogue and is well-designed. It would be nice to have more of a background story and a FAQ to help customers make a more informed decision about what to expect. The website allows you to purchase tickets, which is what we would recommend as on-site ticket purchases are cash only.
---
Immersion Score: 5.53
Immersion Scores – By Question

Immersion Scores – By Attraction

Immersion Review:
Unfortunately, most everything leading up to entering the haunt was lacking. There wasn't anything before the line that really suggested that we were at a haunted attraction. The line didn't have any actors within it and the only things that indicated we were at a haunted house were bits of artwork on the exterior of the barn and the spider web gate leading into the rest of the haunt.
Exiting the haunt felt similarly disappointing, as we went from being within a carnival to outside on a dirt road. Within the haunt, they stuck to the carnival theme, though there were a few exceptions. We seemed to randomly stumble upon a mausoleum and a jungle, which felt strange given the rest of the environment. But after exiting those sections, we were back in the carnival again.
---
Special FX Score: 6.2
Special FX Scores – By Question

Special FX Scores – By Attraction

Special FX Review:
As a whole, the sets were kept on the simpler side but never felt inadequate at keeping us immersed in the haunt. The mausoleum was particularly nice, with its entrance gate, carved rock walls, and stone gargoyle being well detailed. We observed that there was music and background noise playing throughout the entire haunt, which added a nice bit of atmosphere during our time walking through.
While the haunt as a whole was actor-driven, they did make use of a number of animatronics and other mechanical devices. We liked the elevator, which rocked more than any other elevator we've ever been on and actually forced some of us to hold onto the wall as it rocked us about. Fog machines and lasers were used throughout to keep actors hidden from us, though some didn't produce quite as much fog as needed. We also liked the Ferris Wheel with its skeletal passengers and creaky hinges.
---
Scare Factor Score: 6.33
Scare Factor Scores – By Question

Scare Factor Scores – By Attraction

Scare Factor Review:
The scares in Carnival of Chaos stayed on the milder side. Actors mostly stuck to pop out and lurking scares, rarely getting too close to us but sometimes using some kind of prop to attempt to unsettle and startle us. There were quite a few actors that would stick to yelling "Boo!" at us, disappearing back into their holes once they had contributed their part. But like we mentioned in the Cast section, there were a number of characters that would chat with and taunt us, lending to the menacing and uneasy atmosphere.
While the scares were not particularly varied or surprising, they were well-timed with our group and we avoided meeting up with any other patrons during our time. The finale was a nice little one-two punch, with the actors in it working well together to set up a nice scare, but we'll avoid spoiling the surprise for you.
---
Entertainment & Value Score: 5.75
E&V Scores – By Question

E&V Scores – By Attraction

E&V Review:
Tickets for the attraction cost only $15 with a walkthrough time of 12 minutes. At a minute per dollar ratio of 0.8, only slightly lower than the national average of 1, it's hard to beat in terms of pure value. However, you'll need to be quite sure you want to visit the haunt for the screams, as there's very little else other than a few stands selling candy apples and basic concessions. We didn't spot any sort of midway area and, upon exiting the attraction, were led straight out to the parking lot.
---
View Full Score Sheet
---
Pics We Took From Our Visit:
---
---
Have you visited this attraction?