Castle Blood – Full Review
Castle Blood is a Haunted Attraction located in Monessen, PA.
100 Schoonmaker Ave, Monessen, PA 15062View All Details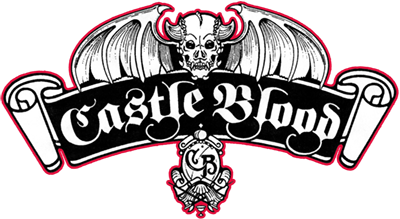 Features:

Free Parking, Restrooms/Porta Potties On-Site, Gift Shop/Souvenirs, "Old-School" (Low Tech), You will NOT be touched, Original Characters, Covered Outdoor Waiting Line, Indoor/Outdoor Attraction, Family Friendly

Most Recent Video from The Scare Factor:
(Scroll for Scores and Written Review)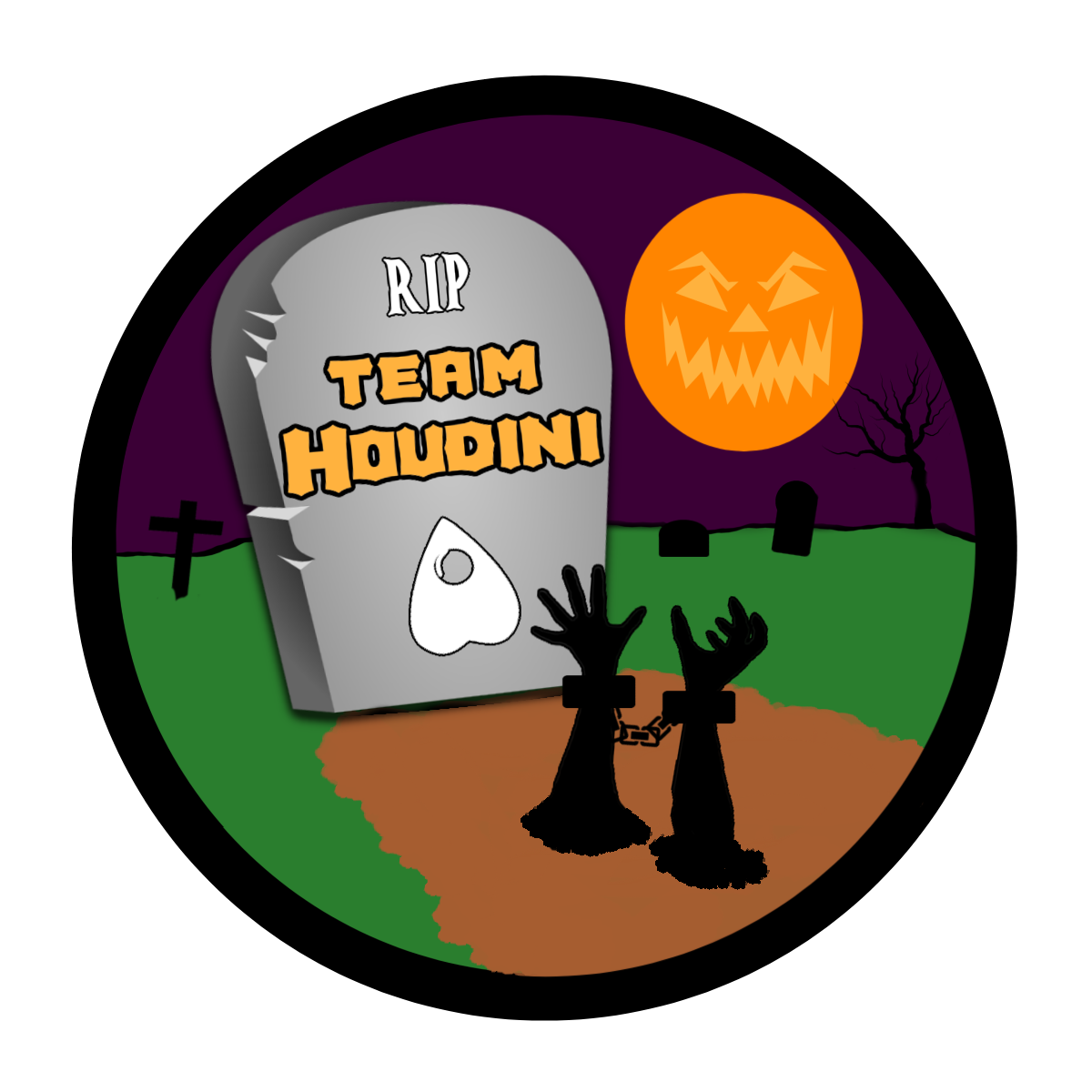 This attraction was reviewed on October 14, 2022 by Team Houdini.
---
About Our Reviews and Rating System
---
Final Score: 8.83
Final Scores – By Category

Final Scores – By Attraction

Summary:
Castle Blood in Monessen is back with its unique charm and interactive theater; a unique haunt not only for its location (an old funeral home that hosts real spirits of the past) but for its interactive story-driven game(s), deep character development (these creatures have deep back stories), and interplay with guests.
Gravely was gracious enough to let us mortals celebrate their 30th anniversary with him and those that roam the castle. Now obviously, these ghouls are way older than 30, but they have only allowed mortals to visit Castle Blood for the past 30 years, and in this time of studying us, they found out some of us have 'the dark' in us, a gift so to speak, which explains why we are drawn to the castle. So tonight, we will find out why we are the 'Chosen.'
---
Cast Score: 9.43
Cast Scores – By Question

Cast Scores – By Attraction

Cast Review:
Castle Blood has one of the most talented casts we have experienced, not for their scares but their incredible acting. So how can a haunted house cast be good but not scary? Let me explain.
Castle Blood is more interactive theater than traditional haunt scares. While a handful of actors provide jumpscares, the main focus of the actors is to guide you through the castle, expanding the story and providing games as you travel. These professionals have not only a line or two of dialogue but several pages to give and back stories to their characters. The actors also have to be on their toes to deviate from the script depending on customers' reactions, and we saw that this evening. Not to mention that each time we attend an event at Castle Blood, the characters are located in different areas and sometimes even as different characters. It is very impressive how good the actors are with their material.
The startle-scare actors provided quick pop-outs to catch us off guard with screams; "What are you doing" "Where are you going" "Leaving so soon," "Coward," and more were unexpectedly yelled at us throughout the residence.
Then we have the story-driven actors and actresses with whom we spent extended time in certain areas. Boris was back harassing the waiting line. Ray from our team commented, "Oh, this clown again." This gave Boris the go-ahead to berate Ray until we were inside the haunt. Lesson learned; don't taunt Boris. His strong Slavic accent and sharp tongue repeatedly took jabs at Ray's intelligence and appearance before turning his attention to Mark and harassing him. He asked Ray if he had seen his face and assumed all the mirrors in the house were broken. He continued, "Let me guess, they were all shipped broken." He told mark we must not be his friends because we would not have let him leave the house with his hair looking the way it did. He also referred to us as "the weirdos your parents warn you about." We all had a good laugh; well, maybe not Ray and Mark. Ezra provided the rules and story before entering the house with a mellow tone and dramatic pauses. Once inside, we met many familiar faces and some new characters as well.
In total, we discovered roughly twenty-four denizens inside the castle, ten scare actors, and fourteen main characters, which felt suitable for the setup of the house. It is so hard to mention some actors and not others, as everyone performed exceptionally and provided such unique personalities.
Phineas actually did not play a major role and did not help with puzzles or the story but was used to support flow control of the haunt. He asked if we had any questions. One group member asked how long he worked there, and he replied, "Hundreds of years, but I have lived here thousands as a butler and sometimes in the walls scaring people as it was quite cathartic." I asked what kind of creature he was after noticing his horns. He stated he was a "Satyre; half man half goat." He asked us if we ever saw "The Chronicles of Narnia." Being a fan of the book since childhood, another member and I immediately said, "Mr. Tumnus." Phineas replied, "Yes! He is a distant Cousin." He continued talking to us for a few more minutes before we moved forward.
In the gypsy room, Critter helped us contact spirits. Her cool, calm, and confident attitude with a little snarky humor was great. The Librarian, Malevia, did excellent at ad-libbing with us as we were not easy on her, poor ghoul. Josette also did a great job as a vampire looking to see who in our group may have darkness in us. She was stern and sober with us and did not care for our off-color jokes, But she stayed in character and did not miss a beat.
I could write paragraphs about each actor's performances, although not "scary," masterfully performing their lines, going off the cuff, and being entertaining. The only thing that, maybe, I would like to see is a little more physical activity from the characters, like the professor and witch, who moved around more erratically.
---
Costuming Score: 8.89
Costuming Scores – By Question

Costuming Scores – By Attraction

Costuming Review:
Costumes are another unique feature of Castle Blood. You will not find any big box costumes here; these mythical creatures wear their Sunday best. Instead, custom-made dresses, gowns, and tuxedos bring the characters to life. Each is very detailed and ornate, following a more old-world, gothic design with black and red, black and white, black and purple, and black and green colors that fit the character and room.
The characters, including the line actors, wore makeup that gave a deathly look, and pale faces with dark eyes and highlighted cheekbones gave a gaunt appearance. A few characters had prosthetics; Phineas and Madame Nightshade adorned horns, Clawed had snout prosthetics and long claws, and Hexava had on a witch mask that looked realistic and creepy. Unfortunately, most scare actors were so quick we could not see what they were wearing. However, one did stand out as it was a pumpkin head creature with a ghillie suit body.
The makeup, costumes, and prosthetics were all well done. I think the only improvement to the costumes could be the addition of contact lenses for more of the actors. Since the actors are so visible to the customers, this may give a creepier, more realistic appearance.
---
Customer Service Score: 9.85
Customer Service Scores – By Question

Customer Service Scores – By Attraction

Customer Service Review:
Castle blood was easy to locate using Google maps. Nestled in Monessen, PA, it sits on the corner of Schoonmaker Rd and 1st, so it is hard to miss. Parking is located at the rear of the haunt on 1st St. You definitely can not miss the house, and line actors helped direct individuals where to go depending if they had timed tickets or needed to purchase tickets.
We did not notice any safety issues out of the ordinary.
Castle Bloods has a simple website; its home page offers a menu with links to tickets, location, schedule, and contact info.
---
Immersion Score: 8.98
Immersion Scores – By Question

Immersion Scores – By Attraction

Immersion Review:
The pre-haunt area provides a spooky feel, fitting with the rest of the house. The trees and bushes around the property are covered in purple and orange lights, jack o' lanterns sit on stone columns, purple lights illuminate the outside of the house, and green lights shine through the windows. In addition, there is a photo op with a jack o' lantern scarecrow and a coffin, all giving a classic Halloween vibe. As you approach the porch of the haunt, you can see the outside stone structures have a greater detail with a bluish-green glow while Midnight Syndicate music follows the wrap-around porch.
The storyline is the celebration of the 30th anniversary of the haunt and the discovery of why people keep coming to this castle. The story ties in with the games and characters. You learn more about the story as you progress, which helps with the games.
There is no doubt when you are outside or inside that you are in a real haunt. Everything feels natural as, once again, you are in an old funeral home; everything feels authentic. After completing the haunt, you exit into the gift shop, which is also decorated.
---
Special FX Score: 8.78
Special FX Scores – By Question

Special FX Scores – By Attraction

Special FX Review:
Castle Blood is located in a former funeral home. The house has a realistic feel, as each area is a complete room, not just a set piece. The walls are covered with distressed wallpaper, changing in each room. The holes in the ceilings and walls may be intentional or just part of the poor old house; either way, it feels and looks natural. Supernatural trinkets line the castle's walls, shelves, and mantles, depending on the room.
Castle Blood has a mix of music and ambient noise playing throughout the haunt. Most rooms have music playing or sound to go with the scene. For example, in Anatoli's room, we heard music and bells ringing; in the gypsy room, a wind chime-sounding music played. In the crypt, we heard more intense music and spirits whispering. Outside, we heard sounds of nature, crickets, wind, and birds. In addition, props and animatronics are scattered around the citadel; a dead woman rocks a baby in the library, a large prop of a hooded figure looms in the hall leading to the den area, and the crypt is filled with realistic props adding to the eerieness of the lower level.
Castle Blood is a love letter to classic horror, a mix of The Munsters, Adams Family, and Scooby-Doo; the setting is about as realistic as you can get for a haunt. Detailed decor, lighting, and sound provide a beautifully-immersive attraction. Some touched-up areas and a revamped outdoor section were appreciated.
---
Scare Factor Score: 7.61
Scare Factor Scores – By Question

Scare Factor Scores – By Attraction

Scare Factor Review:
Castle Blood has some classic jump scares with an overall spooky feel. You won't find blood, guts, gore, or chainsaws here. Could it be scarier? I'm sure, but that is not what Castle Blood is going for. It is an overall experience for lovers of Halloween and old score macabre. They did an excellent job timing the scares to different parts of the group. However, our group was intimate, so they could usually catch us all at one time.
Monsters popped out from walls, tombs, and other hard-to-see areas to provide a quick scare. One individual in the outdoor area followed us for a while, and the Witch gave us a surprise when she was not at her usual location.
As Castle Blood offers a finale. It is not a final scare but a celebration where we are judged to see if we passed our tests and become honorary vampires.
---
Entertainment & Value Score: 8.88
E&V Scores – By Question

E&V Scores – By Attraction

E&V Review:
Outside of the main attraction, the only additional entertainment included with the ticket price is some photo ops and the line actors (like Boris), which are entertaining. Tickets are $20 at the ticket booth and $25 for timed ticketing (which is about the average price this year). It took us 60 minutes to complete our quest through the castle, which places the minutes per dollar at 2.4 MPD, which is about double the average of 1.12 – the best deal of the season we have seen, especially with the show provided.
Although some may not find it scary or "intense," Castle Blood offers a one-of-a-kind experience that positively encapsulates traditional Halloween. Where the dead "inspire, teach, trick, and warn of us about life and death" in an entertaining way. As the judge told us, "[they] knew all along we had special things about us, and not to ever let mortal society extinguish that in us." And this is how we feel about Castle Blood; it is an extraordinary place, and we hope it continues for another 30 years.
---
View Full Score Sheet
---
Pics We Took From Our Visit:
---
Promo Images:
Click to Enlarge
---
Guest ReviewsGuest Average: 10 out of 10
MJ – 10/10 – October 3, 2020So entertaining. A little bit of spook a lot of excitement..much interaction…I'm going back…
Frank – 10/10 – October 31, 2017(no comments from this visitor)
---
Past Awards
---
2022 Awards
Best Actors (Given by: Team Houdini)
Best Halloween Spirit (Given by: Team Houdini)
Highest Rated Cast (Given by: Team Houdini)
Highest Rated Customer Service (Given by: Team Houdini)
Hexibart - Dawn McKechnie (Given by: Team Houdini)
Josette - Lynn Dougherty (Given by: Team Houdini)
---
2020 Awards
Highest Rated Haunt in PA (Given by: Team Houdini)
Longest Haunt Time (Given by: Team Houdini)
---
2018 Awards
"Put on your Sunday Best, kids, it's time to go to Sears!" - Best Costumes (Humanish) (Given by: Team Scary Potter and the Hauntwarts Express)
"Game over man; game over!" - Best Game Elements (Given by: Team Scary Potter and the Hauntwarts Express)
"We're all in this together" - Most Interactive Cast (Given by: Team Scary Potter and the Hauntwarts Express)
---
---
Past Awards
---
2022 Awards
Best Actors (Given by: Team Houdini)
Best Halloween Spirit (Given by: Team Houdini)
Highest Rated Cast (Given by: Team Houdini)
Highest Rated Customer Service (Given by: Team Houdini)
Hexibart - Dawn McKechnie (Given by: Team Houdini)
Josette - Lynn Dougherty (Given by: Team Houdini)
---
2020 Awards
Highest Rated Haunt in PA (Given by: Team Houdini)
Longest Haunt Time (Given by: Team Houdini)
---
2018 Awards
"Put on your Sunday Best, kids, it's time to go to Sears!" - Best Costumes (Humanish) (Given by: Team Scary Potter and the Hauntwarts Express)
"Game over man; game over!" - Best Game Elements (Given by: Team Scary Potter and the Hauntwarts Express)
"We're all in this together" - Most Interactive Cast (Given by: Team Scary Potter and the Hauntwarts Express)
---