Castle Blood – Full Review
Castle Blood is a Haunted Attraction located in Monessen, PA.
100 Schoonmaker Ave, Monessen, PA 15062View All Details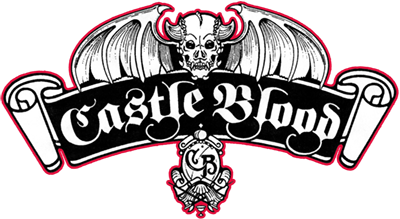 Features:

Free Parking, Restrooms/Porta Potties On-Site, Gift Shop/Souvenirs, "Old-School" (Low Tech), You will NOT be touched, Original Characters, Covered Outdoor Waiting Line, Indoor/Outdoor Attraction, Family Friendly

Most Recent Video from The Scare Factor:
(Scroll for Scores and Written Review)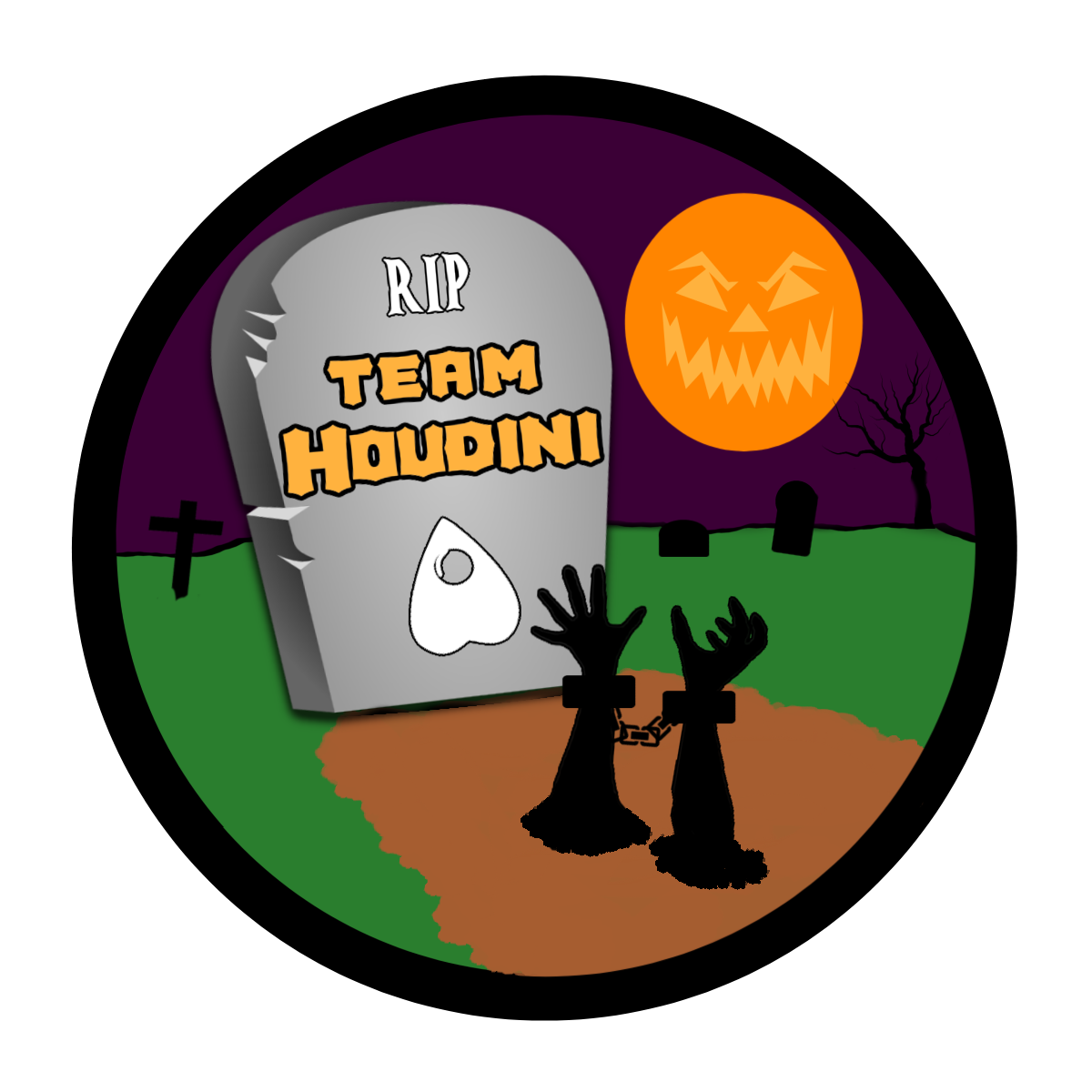 This attraction was reviewed on October 21, 2023 by Team Houdini.
---
About Our Reviews and Rating System
---
Final Score: 8.85
Final Scores – By Category

Final Scores – By Attraction

Summary:
Our penultimate haunt of the season brought us to the illustrious Castle Blood in Monessen, where they were proudly celebrating their 31st Halloween show. Within the eerie confines of a former funeral home, the enigmatic Gravely and his unconventional family of monstrous miscreants extend a unique invitation to mortals. This exceptional experience promises not only to broaden your horizons but also to immerse you in the refined culture of the undead. It's worth noting that not all members of the family are equally enthused about the presence of human visitors.
What sets Castle Blood apart is its distinctive character. To begin with, it finds its unsettling home within the walls of an old funeral home, a place known for its genuine paranormal activity (and I can attest to this firsthand, having been here for paranormal investigations). The atmosphere and sets draw inspiration from the classic monster movies of yesteryears. For those younger souls who might not be familiar, I'm not referring to the 'oldies' like Leatherface and Krueger. I'm talking about the original monsters: Dracula, Frankenstein, Wolfman, The Munsters (and certainly not the dumpster fire Rob Zombie version), and shows like Chiller Theater. These are classics, albeit from a bygone era, and they exude a unique charm. They offer a simpler, spookier, and less overtly violent feel, a vibe that Castle Blood wholeheartedly embodies—or perhaps disembodied.
However, Castle Blood isn't just a conventional show. It's an interactive haunt where the ghouls directly engage with you and your group, leading you to tackle puzzles and work together as a team. Be prepared for Boris, who might pluck you from the crowd and playfully mock you in front of the entire assembly outside. No matter how you look at it, you're not a passive observer here; you're an integral part of the show!
---
Cast Score: 9.11
Cast Scores – By Question

Cast Scores – By Attraction

Cast Review:
Speaking of things that set Castle Blood apart from the other haunts in the area is the remarkable execution of each character by the actors. This haunt offers a unique experience in that every character is not just a generic figure; they come complete with names and distinct personalities, playing a crucial role in your journey through Master Gravely's castle. While most haunts feature generalized characters, Castle Blood adds an extra layer of immersion as the actors fully embrace their alternative personas, some even sporting name tags to distinguish their individuality.
The cast at Castle Blood consists of 22 members, including the key actors with speaking roles. There are additional actors scattered throughout the haunt, like in the library or the cemetery, who interact with your group if the room ahead is occupied, helping to ensure the experience flows. In contrast, Startle-scare actors create quick, heart-pounding moments. The scarecrow in the miniature corn maze transition truly excelled in engaging with guests between scenes. He goes to great lengths, shaking corn stalks in your face and ensuring that everyone in your group is part of the thrill.
Throughout the entire experience, the actors rely on their scripted dialogue to entertain and weave the story together. They go a step further by personalizing the encounter, often making playful comments about individuals in the group, creating a teasing and engaging atmosphere. One character noted an older gentleman at the end of the group would probably get picked off first, which was okay since he probably wouldn't be around much longer. It's not just about sticking to the script; the actors keep things dynamic with on-the-spot conversations, adding an extra layer of authenticity to the experience.
Numerous actors stood out, with Boris, the line actor, leading the charge. The snarky Eastern European Vampire skillfully entertained the crowd while they waited, as well as efficiently organizing groups. Boris is a master of quick, witty jokes, often calling people out and teasing them, making the entire crowd participate in his antics. Even reviewers like us weren't spared from Boris's playful mockery as he individually roasted all four of us. The entertainment in the line is particularly notable, making Castle Blood stand out in providing a highly engaging and personal experience while you wait, building anticipation for what lies inside the castle.
The list of notable characters is extensive. Professor Ezra warmly greeted us at the entrance, providing an explanation and overview of what we could expect on this artifact-focused journey. Stormy set the tone for our adventure, offering valuable backstory on the artifacts and magic. Amarilis, a fortune teller, imparted a lesson on bravery and entrusted us with an essential item we were told never to relinquish. Arteria impressed us with her accurate predictions and encouraged us to communicate with her ghostly friend, Pat. Ivan Seeyou, another fortune teller, actively engaged the entire team, leading us in a spell and chanting what sounded like the menu at Olive Garden. The quality of their accents and differing from their normal voices added an extra layer of surrealism to the experience. In the lab, the scientist blinded us with science and magical tricks, producing endless bottles of potions in an almost magical illusion. Morganna, the Vampire, playfully commented on how mortals romanticize her kind in books and movies. Lucinda, with her captivating accent and compelling dialogue, guided us through solving a murderous riddle at the funeral. Madam Nightshade had arguably the best accent; coupled with the music, her dialogue was intriguing as she helped us solve another riddle about a murder.
There were numerous scenes and riddles that left us astonished, as it often felt like pure magic how we arrived at the answers. Whiplash, the vampire in the cemetery, questioned the legitimacy of our offering to her, tying together our past experiences in the castle with a clever reference.
Hexeva, the witch, provided whimsical energy and dialogue captured the essence of what you would think of if you were asked to picture an-old school witch in a modern world, as she referenced the latest Tik-Tok trends. Finally, Screech (not the guy from Saved by the Bell) made us into honorary vampires at the end of our journey.
The cast did an exceptional job of building on each other's performances. A standout aspect was when Whiplash asked us whether her snack was made by a vampire or a scientist, effectively connecting our previous encounters within the castle. The actors skillfully integrated artifacts from prior rooms, making us feel like we were playing a crucial role. In some instances, we had to carefully consider which artifact was appropriate for a particular situation. The remarkable aspect of Castle Blood is that not a single character breaks character throughout the entire show. The cast, along with the meticulously scripted dialogue, is what makes this experience truly extraordinary. You get a genuine sense that each character knows the others, creating a cohesive and immersive narrative.
---
Costuming Score: 9.05
Costuming Scores – By Question

Costuming Scores – By Attraction

Costuming Review:
Costumes at Castle Blood leave nothing to the imagination, as you'll find every character within arm's reach, and their attire is on full display, allowing you to scrutinize every thread and potential imperfection. Unlike other haunts that might have the luxury of concealing street clothes in the shroud of darkness, Castle Blood takes a different approach. Here, you won't encounter any costumes straight off the store shelves because each outfit is painstakingly tailored to perfectly match the character's personality.
What sets Castle Blood apart is that all the characters, including the line actors, are adorned in well-applied makeup, which adds a significant layer of completeness to their personas. For instance, Morganna and Whiplash, both vampires, showcased elegant costumes and makeup, complete with subtle fangs. Their long, flowing capes, made from deep, velvety black fabric, graced the floor, exuding a timeless quality with intricate embroidery. The pale makeup application lent them a haunting yet alluring appearance.
The character we assumed to be a mad scientist (although the character mentioned they had accidentally stumbled into the lab) was impeccably dressed in a white lab coat that was ever so slightly bloodied and soiled, signifying scientific authority and knowledge even if unearned.
The fortune tellers who we encountered were also adorned in mystical makeup. Dramatic eyeliner and touches of metallic shimmered on their cheekbones, giving an air of mystique. Ivan kept tarot cards and a tarot deck close at hand, adding to the overall sense of completeness. Their flowing bohemian dresses featured lace accents and mysterious colors, contributing to the immersive experience.
One notable mask that caught my attention was worn by Hexeva, the witch, featuring a full-face design complete with an enlarged nose, warts, and a distinct greenish hue to the skin.
Every actor was thoughtfully placed throughout the castle, perfectly suited for their respective scenes. Even the queue actors, like Boris, and jump-scare actors were meticulously dressed, enhancing the overall experience. For example, the mourner in the cemetery, complete with a black umbrella and the scarecrow adorned with stuffed straw and intricate face paint all added to the cohesiveness and attention to detail that defines Castle Blood's character costuming.
---
Customer Service Score: 10
Customer Service Scores – By Question

Customer Service Scores – By Attraction

Customer Service Review:
Finding Castle Blood was a breeze, thanks to GPS. Tucked away in the charming town of Monessen, PA, it proudly stands at the corner of Schoonmaker Road and 1st Street, making it impossible to miss. Ample parking at the rear of the shunt on 1st Street ensured our visit started hassle-free. This unmistakable facade of the house, coupled with the helpful line actors, guided us effortlessly, whether we had timed tickets or needed to purchase them. Safety was a top priority, and we were pleased to note the absence of any unusual safety concerns during our visit.
Castle Blood's user-friendly website added to our positive experience. Its homepage boasts an intuitive menu with direct links to tickets, location, schedule, and contact information. Navigating the site was smooth and efficient, reflecting the haunt's commitment to a seamless customer experience.
Our overall encounter with Castle Blood was exceptional, whether it was a review visit or an off-season family outing; Gravely and his crew do a great job. We look forward to returning for more spooky adventures in the future.
---
Immersion Score: 9.17
Immersion Scores – By Question

Immersion Scores – By Attraction

Immersion Review:
The pre-haunt experience within the confines of this old funeral home oozes an eerie ambiance that masterfully lays the foundation for the chilling spectacles that lie in wait. As soon as you set foot on the premises, meticulously crafted special effects transport you to a realm of the supernatural. The property, adorned with stone and columns framed by jack-o'-lanterns, basks in an otherworldly glow of orange, purple, green, and bluish lights, casting a spellbinding aura over the surroundings. The attention to detail in the exterior design fuels the anticipation, weaving a classic Halloween atmosphere that lingers in your senses. Notably, we observed an update to the waiting area for the new season, a welcomed addition. On top of that, the classic soundtrack of Midnight Syndicate echoes from the castle.
The haunt's greatest asset lies in its enthralling storyline, with this year's focus being on "Artifacts." The narrative, intricately developed and brilliantly executed, plunges visitors into a realm of mystery and magic. What truly sets this haunt apart is its seamless integration of artifacts into the storyline, evoking a sense of wonder and illusion that is genuinely captivating. The interactions of each actor, skillfully sewing in items from previous rooms, infuse depth and authenticity into the narrative. The dedication invested in crafting this dynamic storyline is unmistakable, rendering the experience both enthralling and immersive.
Once inside, the immersion only deepens, as these are not sets but actual rooms inside the prior funeral parlor. There is hardly a moment of respite; every nook and cranny is put to maximum use. The transitions between rooms are flawlessly orchestrated, enabling animatronics and actors to deliver surprises and thrills at every twist and turn. The haunt maintains a fluid and seamless flow, creating an unbroken chain of fear and excitement. The exchanges between fortune tellers, vampires, witches, scientists, and other quintessential Halloween personas add an extra layer of authenticity, enriching the overall atmosphere and preserving the immersion. Even upon exiting the haunt, visitors find themselves in a carefully themed gift shop that upholds the eerie ambiance, ensuring the spectral experience lingers even after its finale.
In conclusion, the level of immersion experienced within the walls of this haunted house is truly exceptional. The meticulous attention to detail, the ingenuity of the storyline, the convincing interactions, and the seamless transitions between attractions collectively contribute to an unforgettable and genuinely immersive Halloween odyssey.
---
Special FX Score: 8.66
Special FX Scores – By Question

Special FX Scores – By Attraction

Special FX Review:
We've only scratched the surface of Castle Blood's remarkable transformation from a former funeral home into an awe-inspiring masterpiece of the macabre. The painstaking attention to detail and an unwavering commitment to crafting an immersive environment permeate every corner of this eerie citadel.
The house's uncanny realism serves as a testament to the haunt's meticulous design. Unlike mere stage decorations, each area is painstakingly constructed as a self-contained room, transporting visitors into distinct realms of spookiness. The walls are adorned with distressed wallpaper, with each room recounting a unique and haunting tale. The purposeful or naturally occurring holes in the ceilings and walls contribute to the aura of authenticity, leaving you to ponder whether they're remnants of the house's history or a deliberate design choice.
The haunt's clever use of music and ambient sounds amplifies the atmospheric experience. Each room is meticulously orchestrated with thematic sounds, ranging from haunting tunes and eerie bells to ethereal melodies reminiscent of wind chimes in the gypsy room. The crypt resonates with intense music and the whispers of spirits, creating a sense of anticipation. Even outdoors, the haunt doesn't descend into silence; the sounds of nature, including crickets, rustling wind, and chirping birds, further envelop visitors in the eerie ambiance of the haunt.
The auditory journey within the haunt is masterfully orchestrated, with thematic sounds enhancing the atmosphere in each room. Notably, Madam Nightshade's room is perfectly synchronized with haunting music, conjuring a surreal atmosphere. The haunt seamlessly incorporates lifelike scene designs, from the Mad Scientist's office, replete with potion bottles and flickering lights, accompanied by the sounds of electrocution, to the Vampire's den, adorned with lit candles and coffins, elevating the realism to exceptional levels. The Fortune Teller's room, embellished with colored lights casting intriguing shadows and beads, showcases an unparalleled attention to detail, creating an ambiance imbued with mystery and magic.
Props and decorations are abundant in every room, with a plethora of trinkets and artifacts scattered throughout. We even spotted a Bumble from Rudolph in Gravely's study. The crypt is chilling and dark, lined with skulls and bodies that make it challenging to determine if they're real or not.
Castle Blood's extraordinary fusion of lifelike designs, thematic sounds, and innovative effects forges an unparalleled haunted experience. Every element is thoughtfully curated, weaving a symphony of chilling sensations that will both captivate and terrify you.
---
Scare Factor Score: 7.49
Scare Factor Scores – By Question

Scare Factor Scores – By Attraction

Scare Factor Review:
Castle Blood's scare factor is characterized by its classic jump scares and an overall eerie atmosphere, deliberately steering clear of blood, gore, or chainsaw-induced fear. While it might not be the most intense haunt, that isn't its aim; it thrives on providing an encompassing Halloween experience for enthusiasts. The scares, though not the most hair-raising, are well-timed, ensuring everyone in our group felt the thrill.
Monsters emerged from unexpected places – walls, tombs, and obscure corners – delivering quick scares. Notably, the scarecrow in the outdoor area miniature corn field followed us persistently until we reached Hexeva, the Witch that surprised us with her sorcery.
Castle Blood's innovative use of creative, special, and sensory effects intensifies the scare factor. Transitions between rooms come alive with moving props and haunting noises. Transitions through coffins harken back to the classic horror, keeping visitors on edge. The presence of lit candles throughout the house, casting flickering shadows on the walls, enhances the eerie atmosphere. The rich history of the building adds to the experience.
Castle Blood's uniqueness lies in its theatrical approach. Instead of a final scare, it culminates in a celebration. During this finale, Screech, the judge, evaluates us to determine if we passed our tests and earned the coveted title of honorary vampire. This theatrically engaging approach, although not traditionally scary, adds to the haunt's distinctive charm. The haunt masterfully balances its scares, ensuring variety without resorting to graphic content, creating a memorable and theatrically rich Halloween experience for all.
---
Entertainment & Value Score: 9.38
E&V Scores – By Question

E&V Scores – By Attraction

E&V Review:
Beyond the central attraction, the ticket price also encompasses limited extra delights, including photo opportunities and lively line actors like Boris, all of which contribute to the overall entertainment value. Tickets are priced at $25 if purchased at the ticket booth or via timed ticketing, aligning with the average cost of other haunted attractions for the current year. Our expedition through the castle was roughly a 60-minute affair, translating to an impressive rate of 2.4 minutes per dollar (MPD), which doubles the typical average of 1.12 MPD. In other words, it's a fantastic deal for your money. This remarkable value becomes even more evident when you consider the exceptional quality of the show on offer.
While some might not find it excessively terrifying or intense, Castle Blood provides a unique experience that masterfully encapsulates the spirit of traditional Halloween. Here, the spirits of the departed engage visitors with lessons, tricks, and cautionary tales about life and death, all presented in an entertaining manner that gets the guests involved, not just passing through.
It's readily apparent why Castle Blood has been a Halloween staple for 31 years. It epitomizes Halloween itself, from the eerie exterior to the creative interior, paying homage to classic movies and TV shows, offering an engaging and interactive script, and boasting a cast of incredible actors. It's a timeless classic that will hopefully continue to be a cherished tradition for generations to come.
---
View Full Score Sheet
---
Promo Images:
Click to Enlarge
---
Guest ReviewsGuest Average: 10 out of 10
MJ – 10/10 – October 3, 2020So entertaining. A little bit of spook a lot of excitement..much interaction…I'm going back…
Frank – 10/10 – October 31, 2017(no comments from this visitor)
---
Past Awards
---
2022 Awards
Best Actors (Given by: Team Houdini)
Best Halloween Spirit (Given by: Team Houdini)
Highest Rated Cast (Given by: Team Houdini)
Highest Rated Customer Service (Given by: Team Houdini)
Hexibart - Dawn McKechnie (Given by: Team Houdini)
Josette - Lynn Dougherty (Given by: Team Houdini)
---
2020 Awards
Highest Rated Haunt in PA (Given by: Team Houdini)
Longest Haunt Time (Given by: Team Houdini)
---
2018 Awards
"Put on your Sunday Best, kids, it's time to go to Sears!" - Best Costumes (Humanish) (Given by: Team Scary Potter and the Hauntwarts Express)
"Game over man; game over!" - Best Game Elements (Given by: Team Scary Potter and the Hauntwarts Express)
"We're all in this together" - Most Interactive Cast (Given by: Team Scary Potter and the Hauntwarts Express)
---
---
Past Awards
---
2022 Awards
Best Actors (Given by: Team Houdini)
Best Halloween Spirit (Given by: Team Houdini)
Highest Rated Cast (Given by: Team Houdini)
Highest Rated Customer Service (Given by: Team Houdini)
Hexibart - Dawn McKechnie (Given by: Team Houdini)
Josette - Lynn Dougherty (Given by: Team Houdini)
---
2020 Awards
Highest Rated Haunt in PA (Given by: Team Houdini)
Longest Haunt Time (Given by: Team Houdini)
---
2018 Awards
"Put on your Sunday Best, kids, it's time to go to Sears!" - Best Costumes (Humanish) (Given by: Team Scary Potter and the Hauntwarts Express)
"Game over man; game over!" - Best Game Elements (Given by: Team Scary Potter and the Hauntwarts Express)
"We're all in this together" - Most Interactive Cast (Given by: Team Scary Potter and the Hauntwarts Express)
---
Join ourspookyadventures!
We visit Halloween haunted attractions year-round! Follow us for haunted house walkthrough videos, behind the scenes footage, and more!