Castle of Chaos Haunted House – Full Review
Castle of Chaos Haunted House is a Haunted Attraction located in Midvale, UT.
7980 S State Street, Midvale, UT 84047View All Details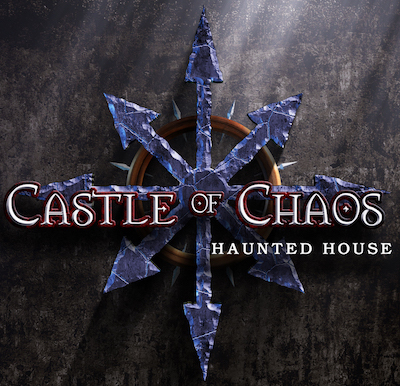 Features:

Free Parking, Food/Concessions, "Extreme" Attraction, You may be touched, You will NOT be touched, Movie Characters, Original Characters, Uncovered Outdoor Waiting Line, All-Indoor Attraction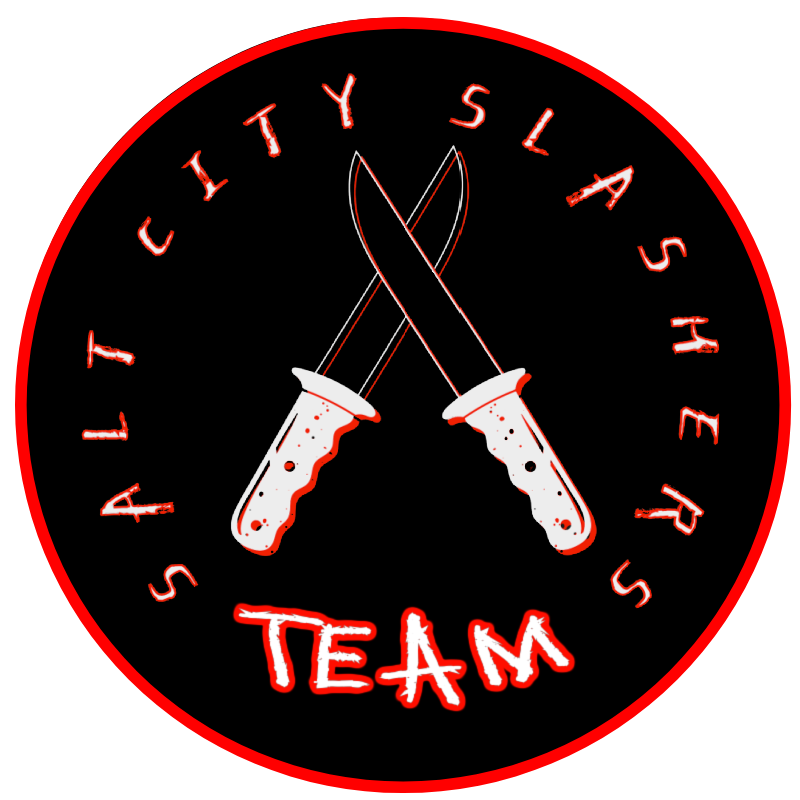 This attraction was reviewed on October 30, 2022 by Team Salt City Slashers.
---
About Our Reviews and Rating System
---
Final Score: 7.36
Final Scores – By Category

Final Scores – By Attraction

Summary:
Being the only self-proclaimed castle within the state of Utah, this haunt is truly one of a kind. They say it best on their website when describing themselves as an underground labyrinth of classic and modern-day horror. This haunt has such a variety of options one can get lost quickly so allow us to guide you through them. The General Admission is the same across the board. But there are a variety of scare levels for your hands-on experience, if you dare, that is.
---
Cast Score: 7.15
Cast Scores – By Question

Cast Scores – By Attraction

Cast Review:
The cast – Oh man, the cast. This is one of the heavier-staffed haunts visited. Where they lacked in animatronics, they made up for with living, breathing flesh – or so we hope they were. There was an array of actors ranging between deranged religious school nuns, ankle-grabbing clowns, and just about any horror pop culture references your heart desired.
The actors would appear in many different sections throughout the haunt, making the paranoia of 'someone following you' a familiar friend during your entire visit. Many of these characters had a fondness for gentle cheek strokes and the occasional "wet willy" while you're distracted by someone or something moving around the darkness, followed by screeches and screams, and even a disarming whisper or two.
While most of the actors were heavier on the verbal side, the use of the silent characters was just as effective. You could catch these strong silent types standing just barely out of reach of a dim light, or conveniently just around the corner of a turn in a maze that you weren't sure you should take. Many of these characters had great use of their verbal interaction to steady the flow of traffic, but also keep you on your toes with misdirection, creepy nonsensical babble, good ol' plain jump scares, and eerie threats to keep your mind from wandering out of the experience.
---
Costuming Score: 7.78
Costuming Scores – By Question

Costuming Scores – By Attraction

Costuming Review:
Cloaks and capes and masks, oh my! While you may not remember what the monsters looked like, you will remember the way they made you feel. Costuming at this haunt while simplistic was effective in hiding the monster within the dark corners and behind handmade sets that made up the maze that is Castle of Chaos.
---
Customer Service Score: 7.85
Customer Service Scores – By Question

Customer Service Scores – By Attraction

Customer Service Review:
Upon turning into the well-lit, easily accessible parking lot, you're instantly greeted with friendly smiles that direct you to the exact spot they prefer you take. From there on, you take a short walk to where the lines begin. In this area, before you make it to the ticket booths, you're greeted with a slew of knowledgeable employees, in character, costume and some not, that give you a rundown on rules, which lanes are for what, and a wealth of insight on what the haunt may or may not have in store. Friendly and efficient, they saved us some time by directing us accordingly and hyped us up for what the next 45 minutes had in store.
The employees at the ticket booth not only dealt with our onslaught of questions but did so with the grins and kindness you'd hope you'd receive when your curiosity and questions even overwhelm your own self. Every employee encountered from here on out, including the photographer, was awesomely generous with a conversation, fun facts, and engaging. From telling us about certain online contests we can enter to interesting personal stories about their own experiences, it felt as if the staff was as excited about being there as we were. Warm and welcoming encompassed the feel of the air, even with all the ghouls and ghosts floating about.
---
Immersion Score: 5.9
Immersion Scores – By Question

Immersion Scores – By Attraction

Immersion Review:
If you like mazes, this is the haunt for you. This particular haunt is located in what seems to be, by the smell of it, a basement of an old warehouse. With as much as they compacted into this space, there was little room for transitions, so the use of the maze option was an epic choice. Because of these two things, disorientation came easily. There were no sounds of cars rushing by, no city light distractions – Just the delightful smell of dilapidated doom ahead of you. The second you nod at the camera and step through the threshold, you instantly descend through a hallway of darkness, where you could barely make out different creatures scattering around, ready to send chills up your spine. Once you finally reach the end of the hallway, you begin your journey with a very compact maze you must crawl out of. Nothing says immersion like small spaces you can barely wiggle out of. If you or someone in your group has a harder time crawling through small spaces, they do offer an alternative option to make your way through – but from the looks of the creatures offering it, I'd rather take my chance on my hands and knees.
In between the countless mazes, they provide many rooms with different classic themes – dinner party at the butcher shop, Sunday school at the condemned chapel, multiple swamp fog rooms – all of which were distinctly transitioned to and from, which made the space created that much more believable. Many of the maze walls seemed to be made up of plywood and swinging secret entrances (some marked, some aren't) for all the actors to scare the ever-living crap out of you, so be aware of that if you're using the walls to guide you through the areas with low to no light.
---
Special FX Score: 7.4
Special FX Scores – By Question

Special FX Scores – By Attraction

Special FX Review:
When it came to their special effects, they knew how to keep your ears busy. Between fog horns and air blasts to the face, it was a definite sensory overload. There was a great use of dark space versus sound to keep your mind buzzing.
My personal favorite was the swampy, murky fog rooms. This simple yet effective room design can be found in most haunts you visit, but how it's executed is the real thrill. Not only did we have to try to make our way out of more than one, but each one was filled to the absolute brim – teeming with an uncertainty of what creatures might be lurking in the distance. The smell from the juice used hung around the air throughout most of the mazes and rooms you encountered even with the water fountain to try to help clear the congestion. So, bring an inhaler if your lungs are easily tickled.
Dangling intestines from ceilings, hands grabbing at you from the fabric walls, eyeballs being plucked from their sockets, and tons of "are you sure that's not a person?" moments are just a few captivating details that left us craving for more. As for the rest, that's for you to find out.
---
Scare Factor Score: 7.73
Scare Factor Scores – By Question

Scare Factor Scores – By Attraction

Scare Factor Review:
Between screams and giggles, the hands-on options cover it all. While you may not be as scared as you are at other haunts, you will definitely be laughing the rest of the way through. If you are a germ-a-phobe, the hands-on experience is NOT for you.
While there are a few grabs and pulls and tugs most of the 'hands on' is just that; hands stroke your face, hands stroke your neck, hands stroke your ankles. Some characters are even gloved in different materials that they drag across your skin. Just don't think about all of the people they have touched before you–that in fact could be the real scare.
At one point, a teammate was forced to put their finger in a very realistic eye socket. It was squishy and warm. It definitely was a different type of scare. There are many jump scares throughout and loud bangs as you come around corners. If you are a veteran haunter we suggest at least level 4 if not 5 to start.
---
Entertainment & Value Score: 7.5
E&V Scores – By Question

E&V Scores – By Attraction

E&V Review:
After tickets are purchased, for either $25 or $30 depending on the night with a $20 upcharge option if you wish to skip the line, you then get to pick what level of fear you are brave enough to attempt.
There are five different levels to choose from, ranging in severity:
Monsters Be Gone: No monsters will touch you based on the glowstick you carry with you.
General Admission: Although the monsters may not touch you they also won't leave you alone.
Hands on Horror: Just like the name states, you can be touched but not removed.
X-Scream Hands-on Horror: The possibilities grow with this level. You may be touched, removed, restrained, or threatened by all monsters you encounter. To do this one you must be at least 16.
Ultimate Hands-on Horror: This is the highest level you can choose within the main haunt. This one includes all options from the X-Scream and then some…. Some that are not even listed on the website so we leave that up to you brave souls who are willing to try Level 5.
---
View Full Score Sheet
---
---
Have you visited this attraction?