Cemetarium Haunted House – Full Review
Cemetarium Haunted House is a Haunted Attraction located in Orangevale, CA.
6930 Hazel Avenue, Orangevale, CA 95662View All Details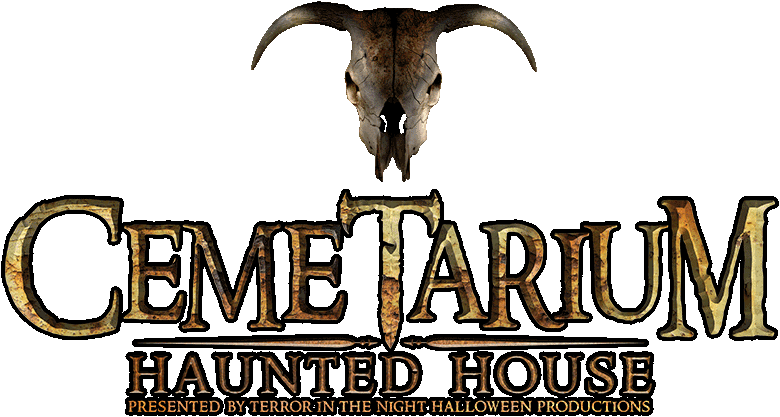 Features:

Free Parking, Restrooms/Porta Potties On-Site, Handicap Accessible, Food/Concessions, "Hi-Tech" Attraction, You will NOT be touched, Original Characters, Uncovered Outdoor Waiting Line, All-Outdoor Attraction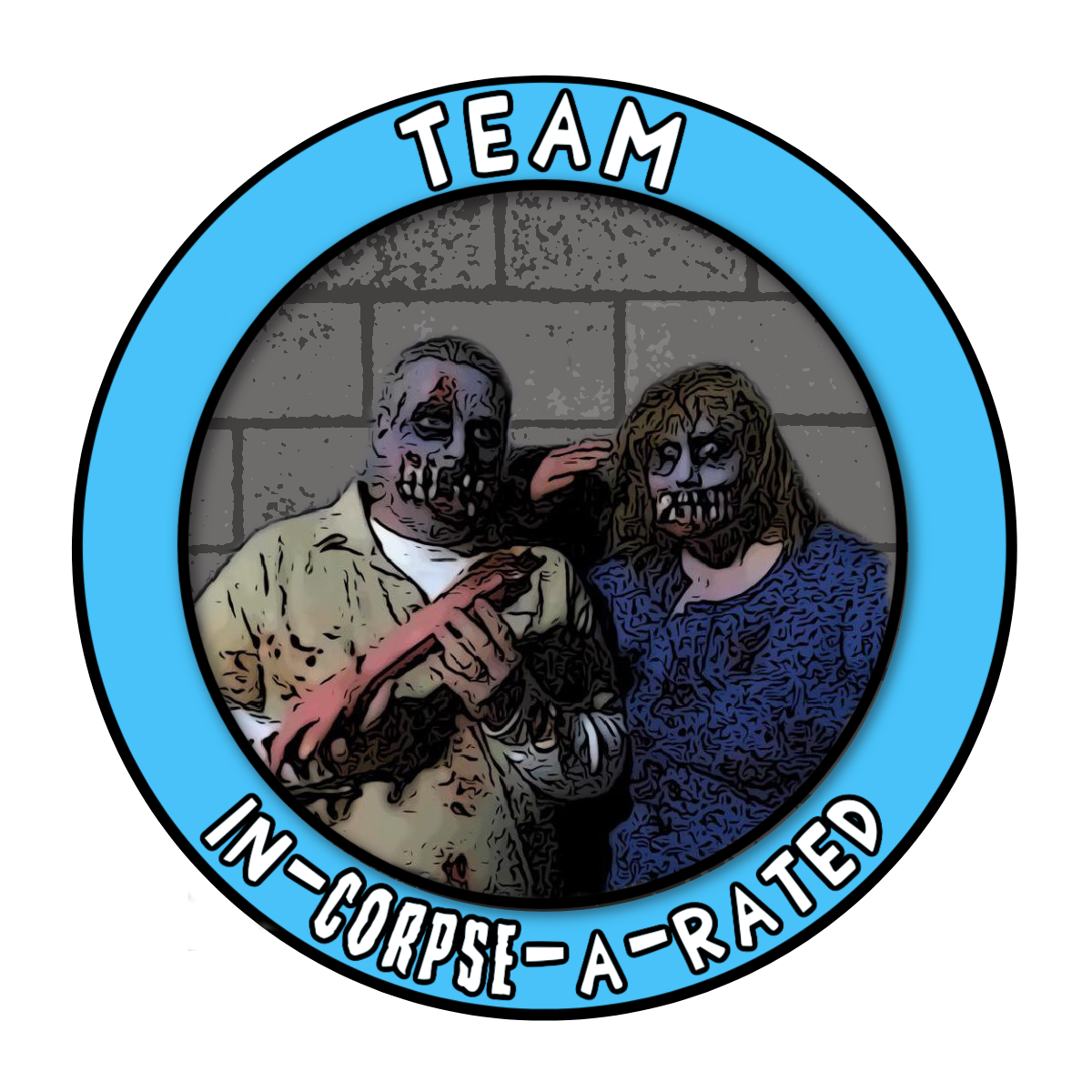 This attraction was reviewed on October 29, 2022 by Team In-Corpse-A-Rated.
---
About Our Reviews and Rating System
---
Final Score: 8.51
Final Scores – By Category

Final Scores – By Attraction

Summary:
Cemetarium Haunted House has haunted the Greater Sacramento Area for 20 years. Throughout it all, Frankie Babcock has forged away at keeping his haunt alive. The first incarnation of Cemetarium began as a fundraiser for Frankie's son's school in 2002. It was a yearly event until the school decided to discontinue it after 2009. Determined to carry on his haunted attraction, Frankie took his ingenuity from the school fundraiser to create a home haunt in 2010. Feeling the time was right, Frankie took the leap into professional haunter in 2011, and has been opening every haunt season since. He even found a way to get local government approval to open in 2020, the pandemic year.
Currently, Cemetarium Haunted House is located in the Sacramento suburb of Orangevale, in an outdoor field near the Orangevale Community Center. There are three main attractions: Zombie Heights, Psycho Circus, and the Cemetarium signature attraction.
This year, they added a fourth attraction, a little kid's haunt for those who are too intimidated to enter the Big Three. Debbie and I did walk through the kid's haunt, and though there were no actors in it, they did have some cool sets and props. We aren't going to score it in our review, but we think it is a good idea to groom the next generation of haunters. Of the Big Three, Cemetarium was our favorite, then Zombie Heights, and finally Psycho Circus.
---
Cast Score: 8.4
Cast Scores – By Question

Cast Scores – By Attraction

Cast Review:
When it comes to the three main attractions, we felt Cemetarium and Psycho Circus had enough actors, but Zombie Heights could have used more. All of the actors were creative, believable, and convincing. The most memorable actor was the first zombie we encountered in Zombie Heights. From behind a chain-link fence, he growled and lunged at us. He even started scaling the fence while growling. The energy and demeanor exhibited was very intense.
Overall, the entire cast played their roles enthusiastically and stayed in character. Most of the interactions with the actors were verbal. A boy in Cemetarium asked us if we had his pills, and a clown in Psycho Circus asked us to stay the night with him. There was a good variety of characters in Cemetarium and Psycho Circus, but the zombies in Zombie Heights behaved very similar to one another.
---
Costuming Score: 8.55
Costuming Scores – By Question

Costuming Scores – By Attraction

Costuming Review:
The costumes of all three attractions at Cemetarium Haunted House were unique, complete, and detailed. They were all good quality costumes that were well-fitting. The masks and makeup were creative, detailed, and realistic.
The clowns in Psycho Circus had uniquely grotesque makeup designs, and the zombies in Zombie Heights had realistic makeup and prosthetics. The costumes worn were appropriate for their respective scenes and themes, and nobody appeared to be out of place. The queue actors' costumes were believable and detailed, as they were both clown costumes, one in makeup and the other in a mask.
---
Customer Service Score: 9.29
Customer Service Scores – By Question

Customer Service Scores – By Attraction

Customer Service Review:
Cemetarium Haunted House is easy to locate on Google Maps and find a place to park. We were slightly confused when we arrived because we thought they would be inside of the Orangevale Community Center building, but that wasn't the case. They are an outdoor haunt located down the hill behind the building. Parking is in the Community Center's parking lot. The signage was confusing because we did see "Haunted House" signs from the street and "Parking" signs on the property, but when we saw a "Cemetarium" sign with an arrow, we weren't sure if we had to keep driving or not. We did meet a parking attendee who explained that we had to walk to the Haunted House. Once we got that figured out, we could see the ticket booth, haunted attractions, and concession stands.
Overall, we found the attractions to be safe and nothing truly dangerous. Since all the attractions are built on an empty field, there are slight inclines and depressions in the ground. We did find it concerning that the courtyard in the middle of all of the attractions was very dark. We understand the desire to keep a mysterious and spooky environment, but we felt they could use some small courtesy lights dispersed around the field. The port-a-potties had no lighting at night, making them very hard to see. It's a declining hill to walk from parking to the haunts, so it's an inclining climb to return to our car. This area, too, could have used some sporadic courtesy lights for extra safety.
It was nice to see some concession stands for drinks and snacks, but we felt they could have used some park benches so guests could sit and enjoy what they bought from concessions. The staff members were professional, helpful and friendly. Frankie and his assistant Jonathan were very courteous, went out of their way to make us feel welcome, and were willing to answer all of our questions.
It is easy to find information on Cemetarium Haunted House because they do have a webpage with their address, dates & hours, and ticket prices. The artwork of their website was designed by Chad Savage's Sinister Visions, and it's very cool. It does give some insights on the three main attractions and the Kids Mini Haunt, but we couldn't find any policies on ADA or touching guests. It does have a link to a merchandise page, which we don't often see with other haunt's webpages. Cemetarium Haunted House has a social media presence on YouTube, Instagram and MeWe.
---
Immersion Score: 8.44
Immersion Scores – By Question

Immersion Scores – By Attraction

Immersion Review:
The pre-haunt atmosphere of Cemetarium Haunted House did prepare us for what is inside. From the lights and signs on the outsides of the three main attractions, the interaction of line actors, and the fog spilling out into the courtyard, we could definitely tell we arrived at a haunted house.
The themes of Psycho Circus and Zombie Heights were easy to figure out: a killer clown theme and a zombie apocalypse theme. The Cemetarium attraction took more thought to interpret, but it appeared to be a suburban family home with dark secrets and devil worship. We were completely and consistently immersed inside the attractions. There wasn't anything to be found that would alter the experience in a negative way. The scenes on all three haunts did flow naturally into one another. The atmospheric flow did continue between and after each attraction ended because each attraction's conclusion took us back to the main courtyard.
---
Special FX Score: 8.47
Special FX Scores – By Question

Special FX Scores – By Attraction

Special FX Review:
Each of the three main attractions of Cemetarium Haunted House had their own soundtrack. Cemetarium had the Midnight Syndicate style of music, Zombie Heights had instrumental heavy metal music that is typical of action-adventure films, and Psycho Circus had circus music. The most notable sound effects came from Psycho Circus because they had several animatronic scary clowns that had recorded vocals playing back to us.
The scene designs were overall good, but certain areas seemed a little sparse, and we wish they could have added more props and décor. But overall, there was enough to tell what each room was without asking. Psycho Circus was the only haunt with animatronics, and they did make good distraction tools for scare actors.
The best mood lighting was in the Cemetarium attraction. There were shafts of light that highlighted certain areas and shadowed others. The candlelights around the demon's throne were very cool and created a silhouette look for the demon actor. Psycho Circus used black lights and fluorescent-painted props at the beginning. There was also an area where a few actors were in a large cage, and various colored lights shined on and off on the ground in 6-inch diameter circles. This effect created a festive circus vibe, which contrasted with the grotesque actors. The main sensory effect of all three attractions was fog, and it did achieve the desired mood effect.
---
Scare Factor Score: 8.39
Scare Factor Scores – By Question

Scare Factor Scores – By Attraction

Scare Factor Review:
There were three memorable scares at Cemetarium Haunted House. The first zombie in Zombie Heights stood out because he had an intimidating presence, and as we walked away, he chased us into the next scene. The clown girl in Psycho Heights caught us off guard when we came upon the first animatronic prop. She took advantage of our distraction very well. In the Cemetarium attraction, the girl who popped out of a suitcase that was sitting on the bed really surprised us. It was a most unexpected place for a scare actor to come out and startle us.
Most of the scares targeted the front of the group, but a few actors followed us from behind. Most of the actors had good timing, but we saw a few coming before they delivered their scare. We mostly received high-energy attacks, but there were a few intimidating stares and stalking.
The most memorable finale was in Psycho Circus because a clown roared at us as we exited. In Zombie Heights, a zombie girl followed us to the exit, but her energy level wasn't as high as the other zombies. In Cemetarium, an actor slammed a large stick into a steel drum, creating a loud bang sound, but it was super loud for our ears.
---
Entertainment & Value Score: 8.35
E&V Scores – By Question

E&V Scores – By Attraction

E&V Review:
We were satisfied with the entertainment provided inside the main attractions. Cemetarium and Zombie Heights felt long enough, but Psycho Circus felt too short and ended too soon. It took us about 18 minutes to walk through all three attractions.
Excluding the main attractions, the entertainment available are the queue actors. Cemetarium Haunted House is located in a large field, so they have the potential to add extra excursions to enhance the experience. The General Admission price for all three main attractions is $32, and the Kids Mini Haunt is $5, so we felt the entertainment was worth the price. Cemetarium Haunted House has been in institution in the Sacramento area, and we anticipate them being open for a long time.
---
View Full Score Sheet
---
Pics We Took From Our Visit:
---
---
Guest ReviewsGuest Average: 9 out of 10
Nat Milburn – 9/10 – October 21, 2017Wow, I've done haunts all over northern and southern California but this place is huge. It's got …show more Cemetarium that's 15,000 sq feet zombie heights 14500 feet and psycho circus is about 5000 feet. Plenty of actors and there's even a low scare option. After seeing a lot of black walls at other haunts this place has great detailed sets inside. Don't judge a book by its cover because once u go inside your transported into another world. Great job guys