Review of Chamber of Terror Haunted Attraction
Review of Chamber of Terror Haunted Attraction
Review of Chamber of Terror Haunted Attraction
Chamber of Terror
Chamber of Terror is a Haunted Attraction located in Tampa, FL.
207 W Oklahoma Ave, Tampa, FL 33616View All Details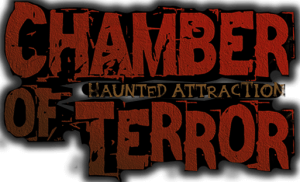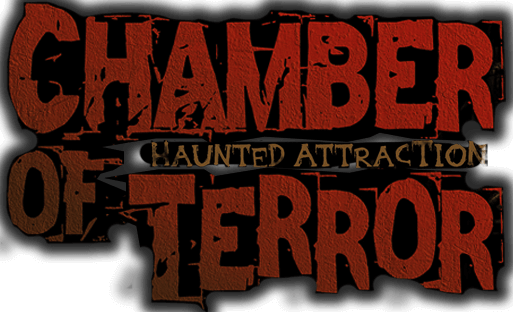 Team Giraffic Shark reviewed this attraction on October 7, 2017.
Final Score:

9.23
Summary:
For the second year, CHAMBER OF TERROR takes over the SS American Victory, creating an immersive nautical themed experience, where Captain Berwick and his henchmen wreak havoc on all who come on board.
With a cast of creepy and aggressive henchmen and a bunch of special effects, CHAMBER OF TERROR will leave all passengers creeped out, scared, and running off the ship before it leaves the dock.
With noticeable changes and upgrades since last year, the haunt is making smart, targeted improvements to boost the quality of the attraction every year. If you visited CHAMBER OF TERROR last year, set sail again this year for a different experience as Captain Berwick lures you deeper into the ship to meet his manic henchman and all the terrors that lie within.
---
Cast:

9.39
The Cast of CHAMBER OF TERROR works as a team to deliver a themed haunt experience with plenty of team scares. The cast is interactive using themed dialogue with plenty of dark and witty humor woven in. Their aggressive and heckling dialogue create an uncomfortable but enjoyable and often humorous experience. Several actors on the upper decks of the ship continued to heckle and taunt for several minutes as we climbed to upper levels and even as we came back down to their level on the complete other side of the ship.
The Cast delivers aggressive and lingering scares versus quick jump scares before disappearing again into their hiding spots. Cast that follow, linger, and stay close add to the tension and suspense especially during quieter transitions. They often work several locations on different sides of their area, making a great utilization of their crew for scares.
While Cast is interactive and engaged in dialogue, stronger scripted dialogue or talking points would create a stronger story and character purpose rather than random banter, and general themed dialogue.
---
Costuming:

9.13
The costuming and makeup of CHAMBER OF TERROR is thoroughly themed and executed. From Captain Berwick welcoming Guests onboard to other crew members, the uniforms are varied, detailed, and adequately distressed to create an immersive atmosphere with strong attention to detail.
Makeup is at an all time high this year, with strong, detailed looks including some torso body painting. Masks are used sparingly, but effectively, however heavy dialogue from some masked characters, especially the Captain, is difficult to understand making interactions challenging. Fortunately, this dialogue was superfluous to the experience, not driving storyline or themed interaction. This being said, mask use is fortunately sparse, creating a realistic human character cast, lending itself to better interaction opportunities.
The unified looks between the makeup and costuming of the characters create the seamless and dynamic Cast of characters. Having witnessed the growth in this area since 2016, it is exciting to watch it grow towards the future.
---
Customer Service:

9.25
Though obvious by now, CHAMBER OF TERROR takes place on a ship including traversing several steep staircases (all with handrails and well lit), making this attraction not handicap accessible. Closed toe shoes are recommended and high heels are prohibited. When entering different areas of the ship, higher than normal thresholds are often stepped over. These are usually well lit, but watch your step throughout the attraction when entering or exiting different scenes.
Parking can be challenging especially on nights with other local events including sporting events, etc. Parking is generally available in nearby parking garages and the aquarium parking lot at varying rates. Once parked, there are several signs directing you to the attraction, and the aquarium (right in front of the ship) is relatively easy to locate.
Upon arriving at the attraction, the staff is extremely friendly, helpful, informative, and welcoming. There are plenty of staff members around, all of which are willing to engage in conversation and answer any questions. Unlike last year, the main queue is held on the dock outside the ship as opposed to the hot stagnant holding room used last year, a customer service win!
---
Atmosphere:

9.58
Waiting on a dark dock to enter an old historic ship has its benefits for building suspense and anticipation leading up to the haunt. The ship is dimly lit with subtle orange glows and creaking sound effects play. The live raucous noises of Guests screaming and characters scaring adds to the atmosphere and anticipation. The logo splashed across the side of the ship in the form of a light makes for the perfect façade for this attraction.
---
Special Effects:

9.16
CHAMBER OF TERROR has stepped it up for their second year in this location with added effects and scenery. Since this ship is primarily a metal box, sound effects are intense and effective, echoing and creating great startle scares. Since the crew has to set up the majority of the haunt nightly as the ship holds tours during the day, the layout design has to be planned carefully so as to maximize effectiveness but minimize setup time for the scenes in common areas. Due to this, some scenes are less detailed than others, but the ones that don't require daily setup are thoroughly detailed and intricate.
One favorite effect is the maze of life vests with UV strobe lights. This effect is not only a great use of the nautical theme, but also very disorienting and lends itself to easy, fast paced scares.
---
Theme:

9.35
Though a simple back story, the nautical theme is effective and well represented. Everything fits within the nautical theme and the different areas of the ship are well executed, even in abstract ways such as the muster station.
A few creature characters seem to be a bit out of place in a rather human cast of characters. With some more setup or hints as to the role these characters play, the theming of these elements would be more successful.
The location and venue of the haunt is incredibly effective, as nobody can possibly enter the haunt without realizing the nautical theme.
---
Fright Effect:

9.38
CHAMBER OF TERROR, while scary by itself, has a lot of suspense on its side to build up to effective scares. Traveling down narrow corridors with doors ajar, open, dark rooms, and lit rooms create lots of uncertainty in scares. A few more occasional effects (sound, air, etc) especially early on in the haunt could really ramp up this anticipation even more. Most scares are unpredictable but there are a couple locations that are too visible to create an effective scare.
The added finale effects for 2017 make a very strong finale including the misdirection element. The corridors have a wider range of effects and scare tactics this year, varying the experience and scares more than last year. Great improvements were made all around for 2017, adding value and interest for repeat customers.
---
Value:

8.62
With an above average walk through time for local haunts, and an average cost, Chamber of Terror has a great value. While there is only one attraction onboard, and therefore not a full night experience, the single haunt walk through time (18 minutes) is an impressive length, especially while being confined to the available space on the ship. There are also other attractions including haunted attractions within driving distance to pair up with CHAMBER OF TERROR if you are looking for a full night's entertainment.
For the first time this year, CHAMBER OF TERROR is featuring a combo ticket with THE SHALLOW GRAVE (in their final year, read separate review). These haunts are easily visited in the same night, or on separate nights if desired, making for a great combination.
Head on down to CHAMBER OF TERROR and see what kind of horror lies on the water. Leave your bags and passport at home, as you likely won't make it past the dock.
General Admission: $25
Immediate Demise (Front of Line Access): $40
2nd time Re-entry: $5
Combo (with The Shallow Grave): $55
---
Guest ReviewsGuest Average: 5.5 out of 10
Miles Plothow – 10/10 – October 27, 2017If you haven't gone to this, then you need to go. Have been a haunted house enthusiast for years and …show more this is by far the best I've been to. The actors are amazing and so is make-up. They will grab you, breathe on you, and even chase you down the halls. It is a must see attraction! Great job!!
Erin s – 10/10 – October 30, 2016Best haunted thing I've ever been to. I loved it and I will definitely go back every year
Sarah – 1/10 – October 26, 2019First.. They are NOT suppose to grab you. Well they grabbed my arm and I had to pull away and now …show more have a nice scratch on my arm. My husband and the other group said they were grabbed as well.
Second… They separated my husband and I the entire time. I was with a stranger I had never met. Not cool! I go to haunted houses to have the fun with my husband not to be separated the entire time and with strangers.
I attempted to talk to staff after the trail and also through facebook messenger and they were very disrespectful or acted as if all of this was normal. They only offered for me to come back again… Why would I do go back!
Just beware of the grabbing, separation and poor management when things go wrong. We will never be back again. I am sorry we drove an hour for that experience.