Cheeseman Fright Farm – Full Review
Cheeseman Fright Farm is a Haunted Attraction located in Portersville, PA.
147 Kennedy Rd, Portersville, PA 16051View All Details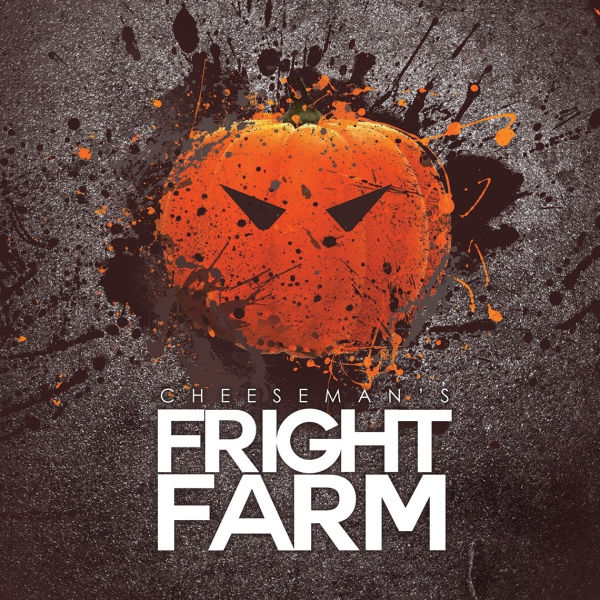 Features:

Free Parking, Restrooms/Porta Potties On-Site, Food/Concessions, Gift Shop/Souvenirs, "Old-School" (Low Tech), Movie Characters, Original Characters, Uncovered Outdoor Waiting Line, Indoor/Outdoor Attraction

Most Recent Video from The Scare Factor:
(Scroll for Scores and Written Review)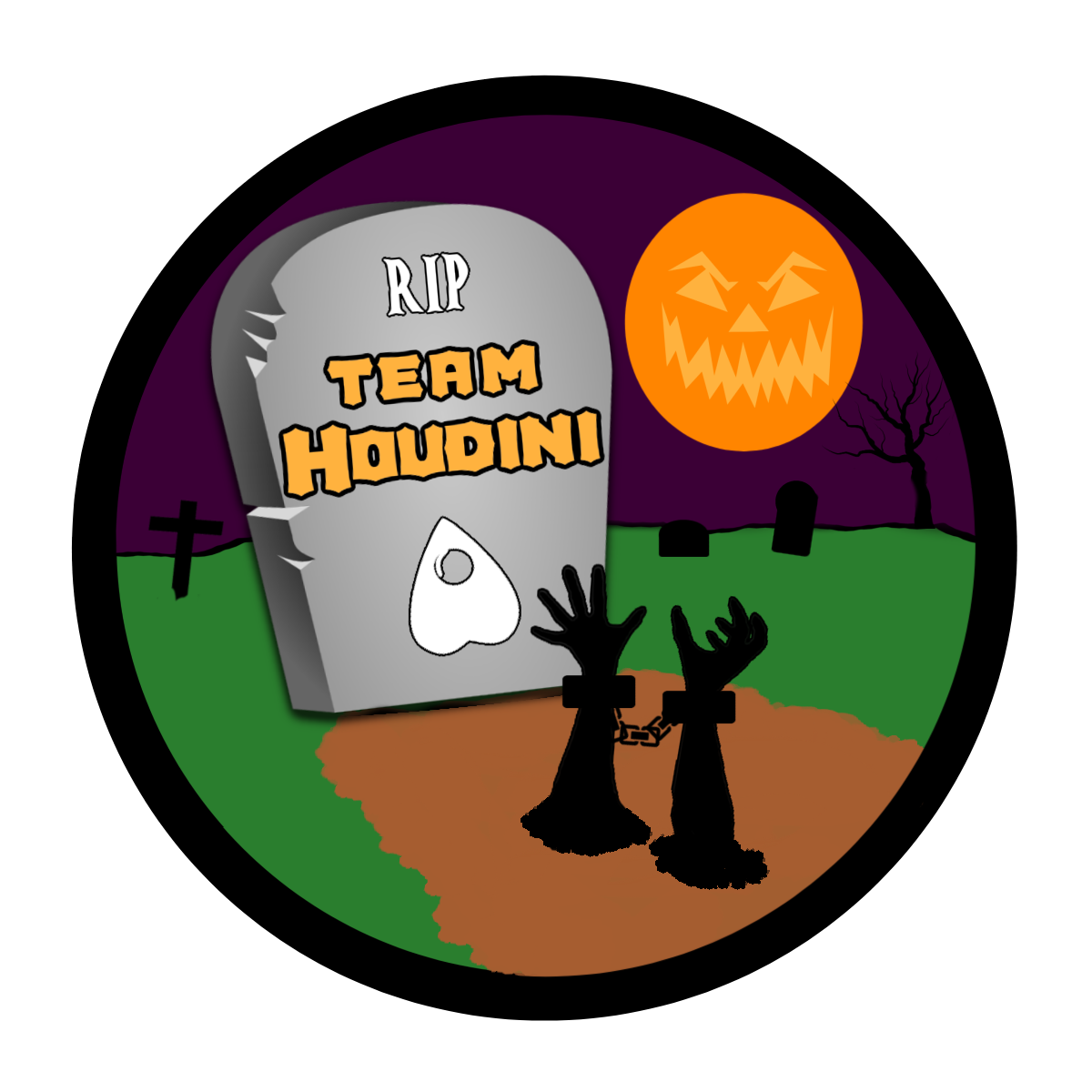 This attraction was reviewed on October 20, 2023 by Team Houdini.
---
About Our Reviews and Rating System
---
Final Score: 7.1
Final Scores – By Category

Final Scores – By Attraction

Summary:
Cheeseman Fright Farm, nestled in the heart of Portersville, Pennsylvania, has bloomed again this season. In the daylight, this rustic gem transforms into a bustling hub of joy, hosting everything from banquets and meetings to raucous parties and love-filled weddings right within the rustic embrace of Betsy's Barn. There's also a pumpkin festival complete with hayrides, a petting zoo, a hay jump (I've never seen hay jump), a pumpkin patch ripe for the picking, and more.
Amidst all the daytime beauty and festivities, Cheeseman's Farm harbors a chilling secret, hidden away like a ghost in the moonlight. While Betsey's Barn radiates with charm, drawing in visitors, the farm engulfs guests in a 650-acre secluded night of terror. After the review, make sure to check out our video walkthrough of this event.
---
Cast Score: 6.75
Cast Scores – By Question

Cast Scores – By Attraction

Cast Review:
While most of the actors whispered in the wind, we did encounter some outstanding individuals. "Freddy squared" (I'll explain later), as we are affectionately dubbing them, was a fun and scary creature brandishing his claws for us. Another clown in the corn maze area popped up multiple times, catching us off guard with sudden shrieks; he did a great job of covering a lot of ground.
But let's not forget his clown comrades, providing chuckles and jests aplenty. They beckoned us to join their circus of the peculiar. One kind clown even invited us to limbo beneath a lofty stick; luckily, she realized our age and held the stick quite high, saving our aging spines. The banter of these harlequins was truly a treasure! "What kept you so long?" they teased.. "Getting lost in the dark is quite fun," they mused. One playful clown implored us to vacate their territory, while another chortled and urged us to scamper upon leaving their jovial realm.
The variety was akin to a cornucopia of curiosities. There stood the familiar specters, like Jigsaw, Michael Myers, and Freddy, evoking nostalgia for classic horrors. Yet, the eclectic ensemble included curious clowns, spooky specters, scary skeletons, a rascally rabbit, a nonchalant nun, wanting witches, and even a terrifying tractor driver with a penchant for reckless endeavors. Their antics ranged from intimidation to pure bemusement. Some wielded chainsaws, bats, and knives, while others opted for the timeless art of silent staring, stalking, and emerging suddenly sprouting from the soil.
Amidst the allotment of 39 actors, we fancied the notion of a few more field hands, particularly during our hayride escapade. As mentioned, it was another dreary, wet night, which I imagine is why things seemed a little light. We noticed some of the cast exuded a hint of timidity, as some just seemed to wander past; perhaps they did not want my bright camera light shining in their face in the dark recesses of the farm.
---
Costuming Score: 6.53
Costuming Scores – By Question

Costuming Scores – By Attraction

Costuming Review:
Amidst the agrarian artistry of Cheeseman's, some peculiar apparel peeped out, particularly where the actors were wrapped in everyday ensembles. A melange of masked marauders melded into the murk, donning dark hoodies to disappear into the dusk or, more fittingly, flannels and jeans that blended with the bucolic backdrop. Ghostly figures shrouded themselves in black hoodies, concealing countenances in ebony obscurity. Witches cloaked themselves in onyx robes and adorned with eerie emerald face paint. Jigsaw wore a well-made mask and swathed themself in obsidian attire, while Michael, a perennial presence, remained attired in his iconic garb. The nun, quite the spectacle, clung to her habit, her face a curious canvas of white and black, accented by golden eye enhancers. Most attention seemed to be applied to the clowns. One sported neon green pigtails, a spiked studded jean jacket, and an eccentric hat. Another basked in the radiance of blacklight, her visage a fluorescent fandango. Yet another donned a fuzzy white bodysuit and a sinister mask, a curious sight.
This brings us to the stand-out "Freddy squared," an amalgamation of Five Nights at Freddy's and Freddy Krueger. Here stood a creation of ingenuity and humor, donning a Five Nights at Freddy's mask while adorning the iconic hat, sweater, and gauntlet of Freddy Krueger. One queue actor took on the visage of Jason, swathed in a hockey mask and brandishing a machete that he menacingly pointed towards unwitting patrons. Meanwhile, another thespian channeled the essence of Michael Myers, wearing the infamous mask and classic jumpsuit.
Admittedly, the costumes, masks, and makeup struck a chord of effectiveness, but our farmyard fantasy craved the completeness of costumes to cultivate deeper character immersion.
---
Customer Service Score: 10
Customer Service Scores – By Question

Customer Service Scores – By Attraction

Customer Service Review:
Back in the early 2000s, I stumbled upon Cheeseman's, and it's become quite familiar territory for me. However, for those of you venturing into the enigmatic realms of CFF for the first time, rest assured that GPS will be your trusty guide. Despite its remote location, you'll find clear signage guiding you from the main road, Perry Hwy, down Cheeseman Rd, straight to the farm. Google Maps, ever the reliable navigator, will effortlessly steer you there, and once you arrive, the parking attendants will skillfully direct you to your designated spot, like a shepherd guiding their flock.
Before embarking on the hayride, a brief safety briefing was in order, reminding us to keep our limbs safely within the ride; they humorously claimed that if we lost them, they'd now be the property of CFF, and you'd have to sign up for the "Lend-a-Limb" program. Loading and unloading were a breeze, thanks to well-placed steps and adequate lighting to ensure everyone could hop on and off without a hitch. It was as organized as a cow's spot.
As for the journey itself, it was exactly what you'd expect from a haunted farm adventure, complete with both indoor and outdoor sections. Darkness, tight squeezes, and uneven terrain are par for the course, so it's advisable to don sturdy footwear and take your time navigating these spooky landscapes. But don't fret; you'll manage just fine, and if you find yourself stumbling, just remember, it's all part of the "trip."
Our encounters with the staff, whether at Betsy's Barn, the concession area, ticket booth, hayride attendants, or the pizza stand, were a delight.
---
Immersion Score: 7.48
Immersion Scores – By Question

Immersion Scores – By Attraction

Immersion Review:
At first blush, Cheeseman's Fright Farm might not seem like it's bustling with activity. The barn and concession area don a humble Halloween decor, setting the scene for the spooktacular soirée. The ticket booth, illuminated with a kaleidoscope of colored lights, pumps out country tunes, and you might even catch the soul-thrilling notes of "Thriller" serenading your ears at some point (which we noted in 2021 and heard again this evening.)
As you set foot on this farm-frightful adventure, the haunt itself remains a well-guarded secret. It's as hidden as a needle in a haystack, with only a faint strobe light beckoning you toward the initial scene.
Once you and your friends are "rustled up," the hayride embarks on a journey that takes you through the vast, unseen cornfield. You'll vanish into the night, only to reappear roughly twenty minutes later. The true horrors lie concealed, lurking just out of sight, and by the time you spot them, it's already far too late. This year, while we were busy munching on pizza, we couldn't help but notice a few line actors scurrying around the waiting area. I Now, there's no overarching narrative or theme here; it's more like a wild mishmash of spooky surprises sprouting up left and right.
After you've braved the haunt and made it through the stalks of corn, you'll reach a crossroads. You've got two options: hop on the wagon ride or take a leisurely stroll through the snake area. It's like a choose-your-own-adventure. It's funny to think that this snake area used to be part of the actual haunt – now, you get to decide whether to slither your way through it.
---
Special FX Score: 6.71
Special FX Scores – By Question

Special FX Scores – By Attraction

Special FX Review:
Sound effects were used sparingly, and most of those ruckuses were churned up by the actors and patrons. A few areas had some music, but we would have liked this to carry throughout the haunt.
Outside of the corn maze, there were some interesting scenes, barrels brimming with what appeared to be the remnants of a hearty feast. The graveyard scene was as detailed with caskets, headstones, and skeletons aplenty. Over in the clown domain, you'd come across dolls all dolled up, walls that glittered and glowed like morning dew, and portraits of painted jesters. Out yonder in the cornfields, we noticed the chicken wire ghosts hanging like ornaments on a Christmas tree. There were a few scenes scattering' dismembered bodies about.
The runaway train on the hayride and the colossal rat in the corn maze were stand-out animatronics. Not to forget that snazzy chromed skeleton with eyes as red as a barn, hitchin' rides on tractors like a seasoned farmhand.
Fog and strobe lights were about as common; when the fog was not obscuring our way, then darkness would take over. There's even this unique fog area where we thought we were following a rail to guide us, but lo and behold, it was floating in the air. This is a unique take on the traditional fog swamp as it starts out with the fog below you, but as you progress, the fog is actually overhead. We even stumbled upon a moving floor and a vibrating floor.
---
Scare Factor Score: 6.31
Scare Factor Scores – By Question

Scare Factor Scores – By Attraction

Scare Factor Review:
Cheeseman's might not be the scariest rodeo in town. While some of the actors gave it their all, others seemed as calm as a cow in clover, definitely missing some great opportunities. They still managed to provide our group a startle or two with surprise jump scares but we were left craving more.
They did utilize intimidation, tight spots, and snakes; why did it have to be snakes to round out the scares?
---
Entertainment & Value Score: 7.22
E&V Scores – By Question

E&V Scores – By Attraction

E&V Review:
Tickets are $25; Cheeseman's does not recommend guests younger than 12 and, if they attend, must be accompanied by an adult. Tickets are available online, where you can pick your time slot for $35. If you want to skip the line completely, Fright Pass will let you skip the line for $50 bucks, an additional $25 over the ticket price. It may be worth it as we have waited in line for hours in the past.
It took approximately 7 minutes for the hayride and 13 minutes for the walkthrough, for a total time of 20 minutes. That places the minutes per dollar at .80, which is lower than the average benchmark of 1.2 at this time. However, a longer haunt doesn't always mean a better haunt. Cheeseman's also has normal farm events throughout the year that can be found on their website. They also have plenty of concessions on-site.
Cheeseman Fright Farm was an enjoyable time, and it's easy to see why they have been around for over two decades. Fun frights and festivities should provide a great time for everyone. Just remember, this isn't your regular farm.
---
View Full Score Sheet
---
---
Guest ReviewsGuest Average: 9 out of 10
Sierra – 10/10 – October 2, 2021Great place! Favorite one I've been to so far!
Tom Greene – 9/10 – October 6, 2018I thought it was better then last year. We went early last year and seemed like everything wasn't up …show more and running well yet. So this year there was more haunters and it was just terrific. We had fun and look forward to next year. That was a good one where you begin in the maze 1 the skeleton was set up in a perfect position and got us good along with the zombie inside the canister/storage which was new this year and the rest of it was great.
Jess – 8/10 – October 15, 2018I havent been here in a few years but tonight I returned and the hayride is a complete dud with two …show more scenes one way to long chainsaw stop and the other you exit the wagon, but the walkthrough is def well worth it and the clowns are also a dud. The employees seem to not understand manners at this place and the clowns without masks on had attitudes. The ones with masks on were creepy they just need to interact more then just stand there. I would def recommend this place for the walkthrough alone because they had tons of masks and many actors!! not cause of the hayride or the clowns or the employees that are rude. We had a decent time!
Join ourspookyadventures!
We visit Halloween haunted attractions year-round! Follow us for haunted house walkthrough videos, behind the scenes footage, and more!