Cinema of Horrors Haunted House – Full Review
Cinema of Horrors Haunted House is a Haunted Attraction located in Kelso, WA.
1301 Grade Street, Kelso, WA 98626View All Details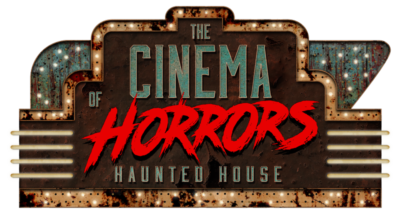 Features:

Free Parking, Restrooms/Porta Potties On-Site, Food/Concessions, Gift Shop/Souvenirs, You will NOT be touched, Original Characters, Indoor Waiting Line, All-Indoor Attraction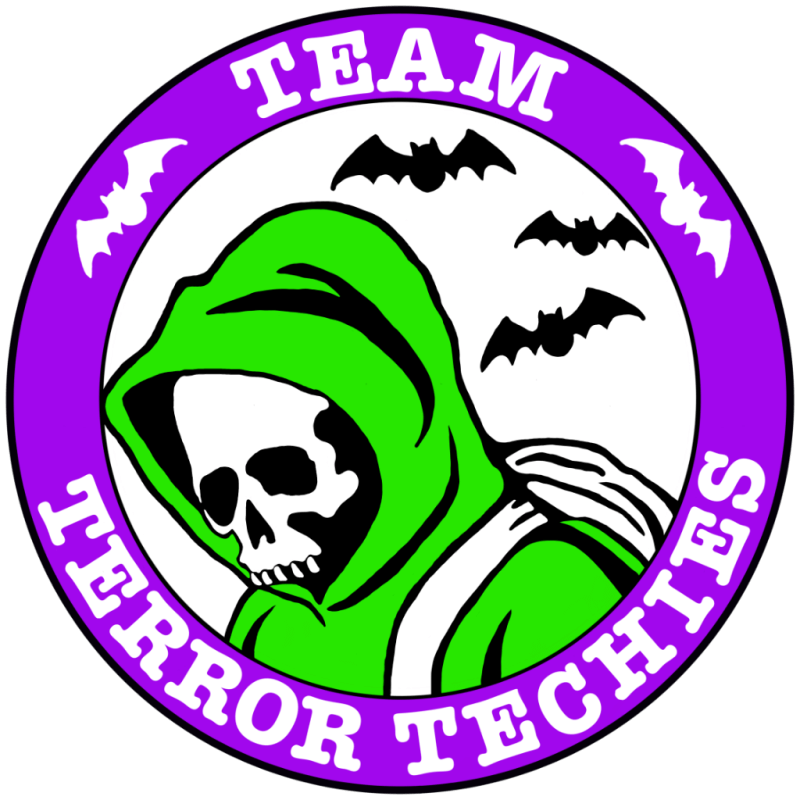 This attraction was reviewed on October 21, 2022 by Team Terror Techies.
---
About Our Reviews and Rating System
---
Final Score: 7.76
Final Scores – By Category

Final Scores – By Attraction

Summary:
Our team stopped at Cinema of Horrors, using our long trip further south as an excuse to visit the haunted attraction. We had never quite had the opportunity to visit despite being in the area many times, but this year we were determined to change that. And, boy, are we glad that we did.
Cinema of Horrors is a wonderful haunt full of an energetic cast, well-made sets, and non-stop scares from the moment we entered. And if you're as lucky as us, you'll make a little goblin friend along the way.
---
Cast Score: 7.87
Cast Scores – By Question

Cast Scores – By Attraction

Cast Review:
Without a doubt, the cast of Cinema of Horrors is why you visit the haunted attraction. Throughout our entire time there, we were constantly getting hit with pop out scares, stalking monsters, and chatty characters that left us delighted and terrified in equal measure. It helps that we made friends with the goblin, a wandering character who spent three-fourths of the attraction scaring the leader of our team. To the point, she was leery of every single moving object for fear that the goblin would pop out at her once more. But even given how much time they spent scaring us, they still gave the other actors in the attraction plenty of space to hit us with their own scares.
Our night opened with a horrifically demonic nun who appeared in an incredibly surprising fashion. She proceeded to spend some time taunting and threatening us before sending us on our way through the rest of the asylum. We proceeded to be assaulted by deranged hospital nurses threatening to perform all sorts of gruesome experiments on us. We also ran into the occasional victim, like the one in the electric chair that ignored us as we approached but screamed as it was activated. As we continued on our way, a priest came out of nowhere shouting fire and brimstone, stalking us as we tried to get away and into the manor. But within the manor wasn't any safer; cannibals emerged from the walls and dark corners demanding our flesh. They menaced us as we passed through and all the while we were being chased by the goblin.
The clowns were, appropriately, the most energetic and entertaining group of actors we had the pleasure to meet. While we were walking through, I accidentally stepped on one actor's foot, and they played it up for laughs in a way that only a clown could get away with. But that didn't stop their friends from jumping out at us from every possible place. We were especially impressed by one of the more petite clowns who had managed to quickly hide herself in a relatively high place. It caught us off guard how she was able to scare us and then reposition so quickly. After leaving the clown area, we came across a dilapidated bayou house and was greeted by Jean-Pierre, a talkative undertaker that warned us about the inhabitants. Despite his warnings, we entered and were immediately set upon by a number of characters, including a voodoo witch. They chased us out of the attraction and we left really happy we had made the trip.
---
Costuming Score: 8.2
Costuming Scores – By Question

Costuming Scores – By Attraction

Costuming Review:
The makeup on the actors was pretty exceptional. We wanted to call out the clowns in particular, as their blacklight reflective makeup looked fantastic in their area. But in addition to that, we also wanted to note the use of prosthetics. It wasn't every character, but when they were used it was to great effect. We saw some fantastic-looking necrotic flesh, exaggerated facial features, and contact lenses that caused monsters' eyes to appear white. There were also a number of silicone masks being used, with our favorite goblin being a notable example.
Costumes were well put together and fit their scenes appropriately. One member of our team noted that the nurse outfits were specifically from the 1950s, which was a nice little detail. The clowns wore multiple players consisting of frills and brightly colored patterns, much like you would expect. None of the other outfits particularly stuck out to us, but they were all competently executed and did a lot to help immerse us in the experience.
---
Customer Service Score: 9.35
Customer Service Scores – By Question

Customer Service Scores – By Attraction

Customer Service Review:
Finding the attraction can be a challenge. If you search Cinema of Horrors in Google Maps, you'll be directed to the Clark County Fairgrounds, which is completely the wrong location. You should instead search for the Three Rivers Mall and look for the older-looking movie theater with the marquee. It's not particularly well sign-posted, so it may take you a bit to find. Parking is super easy to find, given that it's within a mall complex.
There is a bit of a safety concern due to the slanted floors, but the staff make sure that everyone is aware of this. The staff could be a little more obviously outfitted, as they mostly were wearing dark hoodies and jeans, but it was generally obvious who they were based on where they were standing. The website is well laid out, providing lots of flavor along with information about the attraction.
---
Immersion Score: 7.37
Immersion Scores – By Question

Immersion Scores – By Attraction

Immersion Review:
The lobby of the Cinema of Horrors retains its movie theater origins, but everything has been tweaked to fit the new atmosphere. Classic horror movie posters are up on all the walls (including, much to our amusement, Rocky Horror Picture Show). Music is playing throughout and a number of props are laid out around the lobby. We only saw a few line actors wandering through the lobby area, but that could very well be a function of the fact that it wasn't particularly busy. Overall, it left a bit to be desired, but wasn't a bad experience.
Each section within the attraction was very well-themed, but the gaps between them were awkward. It felt weird for us to be walking outside in an alleyway and then go back into the haunt. We wished there was something in those haunts to help keep us immersed in the experience, even if it was just a dark tunnel.
---
Special FX Score: 7.3
Special FX Scores – By Question

Special FX Scores – By Attraction

Special FX Review:
We were incredibly impressed by all the facades we came upon at the beginning of the different sections. They were full of detail and very obviously custom-made for Cinema of Horrors. We spent a bit taking a look at the entrance to the asylum before we opened the door to enter. Similarly, our approach to the manor was a winding trek through a wonderfully creepy scene full of graves. But perhaps most impressive of all was the outside of the dilapidated bayou manor. Both the house and the surrounding area so perfectly evoked the feeling of a rotted house in the swamp that we were instantly transported to the new environment, with the wooden stairs and rope bridge doing a lot to reinforce the setting.
The interiors themselves varied a bit in their level of detail. We loved the way that the clown area was painted with their 3D blacklight design. Everything on the walls and floors really popped and did a lot to disorient us as we went through. The Asylum included quite a number of false doors that kept distracting us as we attempted to open them, allowing actors the opportunity to sneak up on us. Strangely enough, the slanted floors of the cinema added to the atmosphere, as it slowed you down and made you more unsure as you walked through parts of the haunt. Unfortunately, the decoration within the scenes was hit or miss. Some rooms were full of random decorations, but others would only have a single picture on a wall and one or two pieces of furniture.
Lighting within the haunt was fairly basic, with one notable exception being a green light combined with a smoke machine providing cover for an actor to jump out at us. We noticed a couple of air cannons and other animatronics throughout our time there, but it was mostly actor driven. That worked to their advantage, though, as the animatronics we came across mostly didn't work for us. For example, the electric chair effect was both visually and auditorily weak, and if it were not for the actor selling it, the scare would have fallen completely flat. The one major exception to this was the train in the clown section, which got me despite the fact that I was staring at it and knew exactly what it was.
---
Scare Factor Score: 7.55
Scare Factor Scores – By Question

Scare Factor Scores – By Attraction

Scare Factor Review:
Our experience through Cinema of Horrors was particularly unique because the goblin spent so much time scaring one member of our team. She was constantly screaming through our time there because he would scare her, run ahead a few scenes, and then scare her again. That being said, the actors did a great job of scaring us. Actors were constantly popping out from behind curtains and around corners. Even after they scared us, quite a number of them would continue to stalk us, whether to continue to intimidate us or stay silent in the hopes of scaring us again later. Nobody in our group felt left out, even if one member of our team was getting preferential treatment.
We'll keep the finale a secret, but suffice it to say that it was a fun one that didn't get everyone in our group, but was quite entertaining and will scare a good number of people.
---
Entertainment & Value Score: 7.25
E&V Scores – By Question

E&V Scores – By Attraction

E&V Review:
Cinema of Horrors tickets are $25 for a 16-minute attraction. This works out to about 0.64 minutes per dollar, a decent amount less than the national average of 1 minute per dollar. That being said, it's not too unusual for the Pacific Northwest. While the additional entertainment wasn't outstanding, the haunt itself was fun and one of the better experiences we've been to. It's worth traveling a bit to visit this haunt.
---
View Full Score Sheet
---
Pics We Took From Our Visit:
---
Promo Images:
Click to Enlarge
---
Guest ReviewsGuest Average: 10 out of 10
Sarah Sloane – 10/10 – February 11, 2018That first one I sent into, the farmhouse I think, it was scary from the beginning, there was a …show more little girl that jumped from behind the door. And walking through it was amazing, the actors makeup was on point. And there was this little girl, very loud, either she has identical triplets or she's really fast because she scared m a few times. Overall this haunt is amazing I do wish you guys did it more often
Join ourspookyadventures!
We visit Halloween haunted attractions year-round! Follow us for haunted house walkthrough videos, behind the scenes footage, and more!