Creepy Hollow Haunted House – Full Review
Creepy Hollow Haunted House is a Haunted Attraction located in Rosharon, TX.
12872 Valley Vista Drive, Rosharon, TX 77583View All Details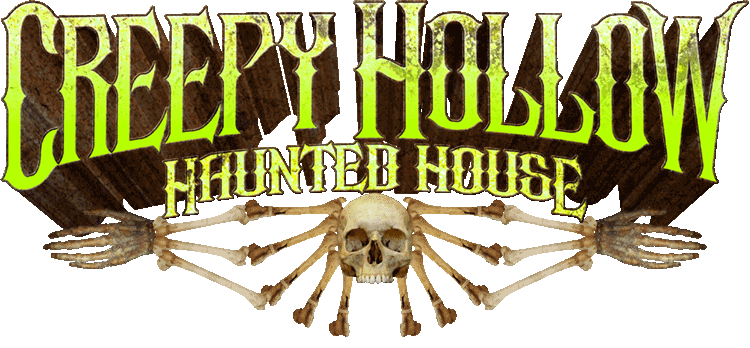 Features:

Free Parking, Restrooms/Porta Potties On-Site, Food/Concessions, Gift Shop/Souvenirs, Special Events, You may be touched, Original Characters, Uncovered Outdoor Waiting Line, Indoor/Outdoor Attraction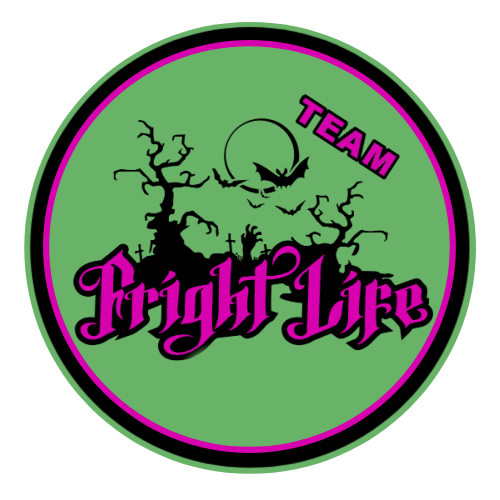 This attraction was reviewed on September 24, 2022 by Team Fright Life.
---
About Our Reviews and Rating System
---
Final Score: 9.63
Final Scores – By Category

Final Scores – By Attraction

Summary:
Creepy Hollow Haunted House is not just another haunted attraction but an all-night horror experience. They have racked up many awards over the years; you will know why when you walk through the gate. With three full-contact haunted attractions, multiple stage shows, shops, food trucks, photo spots, and over 100 actors roaming the grounds, you are in for a frightfully good time.
You need to know something else about them that many do not: how philanthropic they are. Active duty military and police officers always get complimentary admission, and to date, CHHH has donated 1.2 million dollars to local charities. Two of the charities they support are Lake Jackson Lions Club and Home Delivered Meals. To quote their website directly: Come out, show your support, and be ready to scream because even though we have a soft spot for charities, we WON'T have one for you! We Scare Because We Care!
---
Cast Score: 9.72
Cast Scores – By Question

Cast Scores – By Attraction

Cast Review:
The cast members at Creepy Hollow are some of the best in the industry. Many have been volunteering there for years and are indeed a loyal family. And there is good reason; they are appreciated and taken care of. There are incentives for working all their scheduled shifts and acting awards given at the end of every night. Recently, the haunt has even begun paying its actors.
The actors bring their "A" game to each of the three haunts. Every actor I encountered gave their 100% to their role. I thought, "How will THEY survive a whole season with that kind of character commitment?" Lost voices, scrapes, and bruises will be their proud battle scars. And there is no shortage of these actors either. Their cast is 150-strong. They have just the right amount of actors strategically placed in each haunt to keep the story momentum going from scene to scene.
So, who will you encounter? It depends on where you are. A new character scaring folks in the queue lines this year is El Charro Negro. You don't want to miss him! He is impressive to see with his mariachi attire and skeleton guitar. You will also see flesh-eating mutant humans, zombies, and insane clowns, just to name a few of the many scary freaks lurking on the Creepy Hollow Haunted House grounds.
And leading the way for the actors are Rellik the Clown and his clown posse, including Willie Vodka, Samhain, Skeet, Koko, Creepz, Dribbles, and Klutzo. They run this haunt and have a significant presence. They are seemingly everywhere, creeping up on you, honking car horns in your ears, and drawing you into their shenanigans. It doesn't stop at the haunt, either. You can find them active all year around on their social media pages and out and about in the community. Be sure to check out Rellik the Clown every Monday on Facebook Live. He has an immense international following.
---
Costuming Score: 9.41
Costuming Scores – By Question

Costuming Scores – By Attraction

Costuming Review:
Given the quantity and wide variety of characters, Creepy Hollow's costume and makeup team have their hands full. Each costume, mask, and makeup design are carefully created for the actor and their role. They range from back woods burned psychos to deranged bloody clowns and zombie doctors.
If you ever get to meet Dani, she is a long-time Creepy Hollow veteran and runs the costume shop like a well-oiled machine. And next to her are the makeup artists. They use various makeup techniques, prosthetics, and lots of blood. There is a good deal of masks used as well, and while I have never been a fan of masks, the masks at this haunt are top quality and realistic. They are tight-fitted to the actors, and their mouths move with them when they speak.
---
Customer Service Score: 9.69
Customer Service Scores – By Question

Customer Service Scores – By Attraction

Customer Service Review:
CHHH is very easy to locate. Their website has a map, proper address, and written directions, and if you prefer, you can also find them using your GPS. It is about 30 minutes South of Houston off Highway 288. It is in the middle of nowhere with stretches of empty road. They were smart to create their haunt there. It fits their storylines, and the back woods swamp adds to the menacing vibe. So, for a moment, you may think you missed a turn, but you ARE in the right place, and the big signs all over their property beckon you to enter as you approach.
Their non-costumed staff is just as great at creating a memorable experience as their costumed characters. Ticket sales, parking attendants, security, and vendors are all welcoming and helpful. They love being part of this haunt, which shows in the service they give to every guest.
I saw no safety issues in any of the haunts, stages, or walkways. They have to be inspected and permitted every year to be able to open to the public. The only reason for not giving them a perfect 10 is that some of the bathrooms are port-a-potties that are not well-lit. It is also important to note that two of the three main attractions have two stories with stairs, so if you have an intense fear of heights (2 story buildings) or need handicapped accessible passages in the haunts, you will not be able to experience everything CHHH has to offer.
---
Immersion Score: 9.63
Immersion Scores – By Question

Immersion Scores – By Attraction

Immersion Review:
Immersion is a top priority for CHHH. Their passion for the haunt business is abundantly apparent. Every year they add to and update parts of their haunt. It gets more extensive and more all-encompassing.
The facades for each of their main attractions fit their themes. They gave a preview of what was to come without giving it away. Once in the haunts, every scene leads to the other with no gap in décor, music, or effects. When I was in an attraction, I was utterly immersed in the story.
Outside, the main attraction entrances and exits were macabre circus side shows, themed shops, walkways, and photo spots. Characters were interacting with me and the people around me everywhere I went. And they are a full-contact haunted house, so it is impossible not to be engaged while there. They are determined to have you get your scream on.
---
Special FX Score: 9.69
Special FX Scores – By Question

Special FX Scores – By Attraction

Special FX Review:
I am a big advocate of props, animatronics, and special effects. Even with the best actors, those items can make a haunt go from good to great. It can make what you know is staged feel like reality. But they are also costly, so many haunts limit big effects. Not CHHH. They incorporate it all into every attraction. They strategically give you sensory overload and hit on some powerful phobias and fears. I don't want to give away all the fantastic effects, so here are just a few teases.
In "Pitch Black," I was given 3-D glasses, which made the scenic design come to life. There was also a huge animatronic that charged at me that I didn't expect.
"Dark Woods" had graphic horror with lots of blood. There were numerous scenes and a variety of them at that. Between each scene, there are clever walkways and immersive set designs. This house also had quite a few giant animatronics, and one of my favorites was one that you don't see until she is in already in your face.
In "288 Scare Factory," there was a visual effect the moment I walked in that perfectly set the tone and transported me to zombie apocalypse ground zero. There were animatronics in this haunt, as well as a multitude of other visual, tactile and audio special effects.
---
Scare Factor Score: 9.53
Scare Factor Scores – By Question

Scare Factor Scores – By Attraction

Scare Factor Review:
No matter how seasoned a haunt goer you are, there will be something somewhere that scares you. There are just too many actors, haunts, effects, shows, and overall creativity not to have that happen. The characters were everywhere, and they each had a unique way they scared guests.
The haunts incorporated phobias, startles, loud noises, creepy soft touches, and even silence. Sometimes I was caught off guard, and sometimes I saw things coming right for me. And at every attraction, they have a big finish to instigate people's fears. This CHHH is determined to scare you, and they will win that battle every time.
---
Entertainment & Value Score: 9.69
E&V Scores – By Question

E&V Scores – By Attraction

E&V Review:
In addition to the three haunted attractions, there are multiple shops with creepy merchandise, food trucks, and three themed stage shows. The freak show is as disturbing as it is entertaining. Skabz the Clown, Kriss Broken, and Chris_P the Clown are seasoned professionals. Kriss impresses with his sword swallowing skills, Skabz brings the horror with insane bits that include stapling items to various body parts and putting tarantulas in his mouth, and Chris_P captivates you with knife-throwing and fire juggling.
Creepy Hollow Haunted House is not just another haunted attraction but an all-night horror experience. You get great value for the money spent. The haunted houses alone took 25 minutes to get through (excluding waiting in the queue lines). Each of the three shows is 15-20 minutes long. Admission is $40.00, including all three haunted houses, three shows, photo ops spots, and the dance lounge. If you include the shows, that works out to be 1.75 minutes per dollar spent on admission. Without the shows, it would be .65 minutes per dollar. That is a deal when your average haunted house in this country has a $15-$20 ticket price for one house. There is also an option to buy speed passes for $10 per person. They are available for sale at the CHHH box office. That pass gets you cut to the front-of-the-line privileges once per house. You can buy admission tickets online or at the ticket booths on-site, but it is important to note that they only accept CASH onsite. If you forget to bring cash, not to worry. They have ATMs available at the entrance to the park.
Once you have been to Creepy Hollow Haunted House, you will want to go again and again. And if going multiple times during the Halloween season isn't enough for you, keep on the lookout for their Friday the 13th and Kristmas with Krampus events. You will be able to get your horror "fix" all year with this creepy crew!
---
View Full Score Sheet
---
Pics We Took From Our Visit:
---
---
Guest ReviewsGuest Average: 10 out of 10
Marcus – 10/10 – September 30, 2022Good b
Angie – 10/10 – November 1, 2019You want a ligit real deal on a haunted house. This one is it. I have gone to so many haunts but, …show more this house is freaking awesome. Man my husband was freaked me too but he usually isn't. I took my son the second week. And, he was spooked! Definitely must go!
Jen – 10/10 – October 12, 2018This haunted house everything you could imagine and animtronics and cool stuff like the freak show …show more and some scary events like the dark wood to the scarefactory and scarey clowns and dancing etc. This was awesome and very scary in my opinion.
---
Past Awards
---
2022 Awards
Highest Rated Haunt (Given by: The Scare Factor)
El Charro Negro - Tyler Lyons (Given by: Team Fright Life)
---
---
Past Awards
---
2022 Awards
Highest Rated Haunt (Given by: The Scare Factor)
El Charro Negro - Tyler Lyons (Given by: Team Fright Life)
---