Creepyworld – Full Review
Creepyworld is a Haunted Attraction located in Fenton, MO.
1400 S Old Highway 141, Fenton, MO 63026View All Details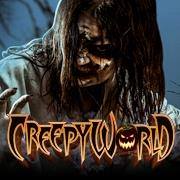 Features:

Paid Parking, Restrooms/Porta Potties On-Site, Food/Concessions, Gift Shop/Souvenirs, Optional Games/Midway, "Hi-Tech" Attraction, You will NOT be touched, Movie Characters, Original Characters, Uncovered Outdoor Waiting Line, Covered Outdoor Waiting Line, Indoor/Outdoor Attraction, Family Friendly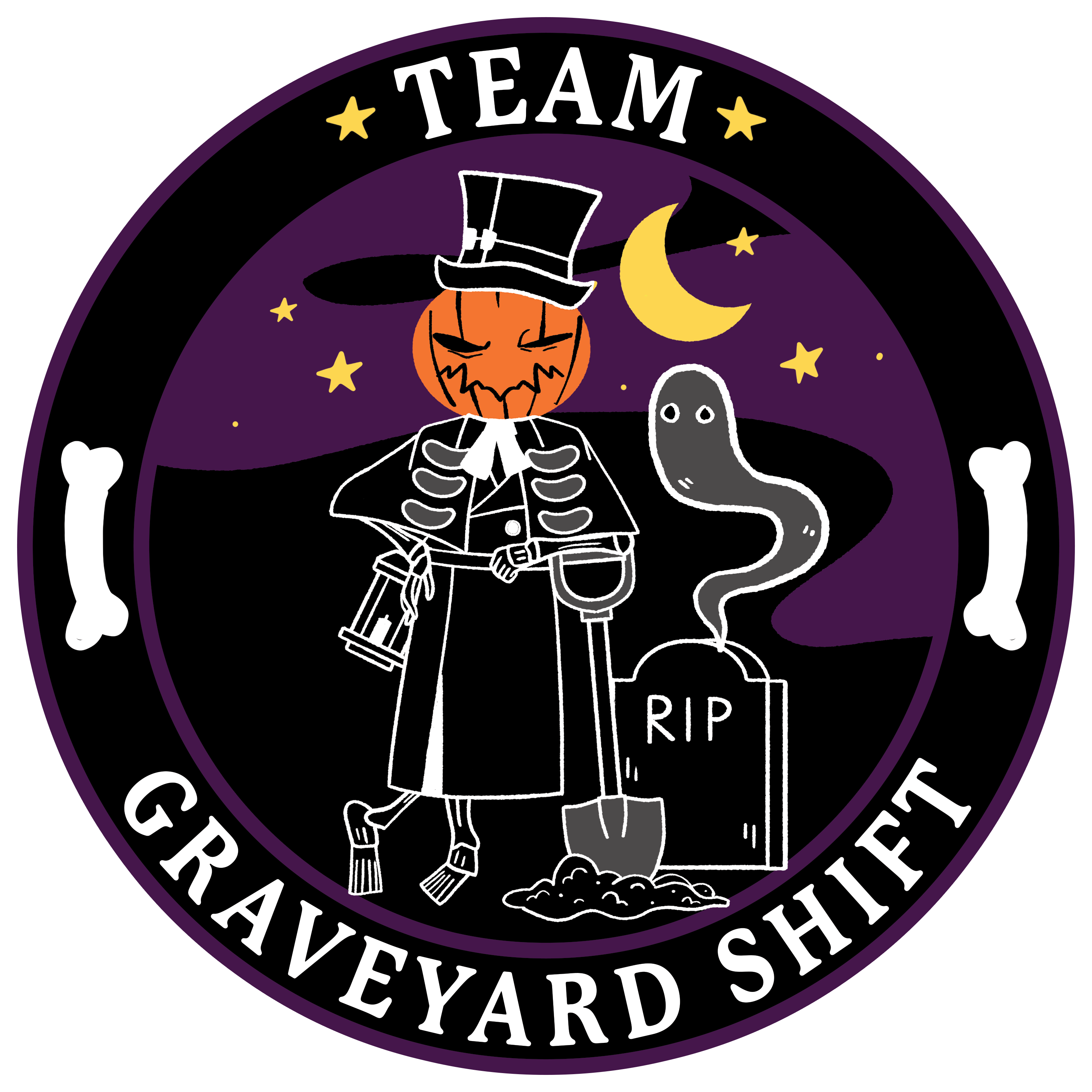 This attraction was reviewed on October 1, 2022 by Team Graveyard Shift.
---
About Our Reviews and Rating System
---
Final Score: 8.95
Final Scores – By Category

Final Scores – By Attraction

Summary:
It was our first time visiting Creepyworld in Fenton, MO, and we went in completely blind. They completely went above and beyond our expectations! Creepyworld features some of what the folks at ScareFest are known for with incredible set design and animatronics but also features a terrifying cast that makes this an elevated experience.
With 7 attractions included with one price, plus other add-on experiences like the Trick R' Treat Haunted Hayride, Jack-O-Lantern Spooktacular, Tomb of the Vampire Coffin Escape, photo-ops, and more, Creepyworld offers everything to bring alive that Halloween spirit that isn't too intense to draw people away, but also just the right amount of scary to scratch that spooky itch! Continue reading if you want to learn more about our first time experience at Creepyworld!
---
Cast Score: 8.66
Cast Scores – By Question

Cast Scores – By Attraction

Cast Review:
Creepyworld is absolutely loaded with actors of all different types. Their queue actors were outstanding and honestly made not paying for the fast pass worth it. The friendly, playful (red and black) clown that greeted us at the beginning of the line radiated a slight sinister energy that made him very fun to interact with. The colorful clown who only spoke in guttural noises gave one of our members tootsie rolls throughout the night! (Though we heard rumors she would spit up black goo to other customers in the past). A mischievous ringleader-type clown proclaimed to the entire crowd to stare at me as I was embarrassed that I had my flash on while trying to take a photo, so that was fun! And then there was Razor, the tallest clown in the bunch with scratched-out eyes and a long, teethy mouth and broken jaw. He scared me to the ground with his zapping staff and from that point onward, throughout the rest of the night, he would make appearances in other queues and continue to zap with his staff towards me. At one point, he gathered leaves to give to our team mates before throwing a bundle of leaves directly at me. We saw him messing with other groups too in hilarious ways that made the wait irrelevant. The queue actors were some of our favorites of the night.
As far as the actors in the actual attractions, they did not disappoint! The first attraction, Saint Lucifer's Hospital, had cast members who were not afraid to mess with you at every turn. Three actors immediately jumped at us, and one of them basically followed us the entire time through the attraction with a never-ending creepy smile on his face. Later on, an unnerving patient with black goo running down her mouth cornered me, to separate me from my team, telling me, "I'm your friend now, sweetheart!" as I called out to mine. She absolutely took her time terrorizing me so I was left wheeping as I finally caught up to my team members. There were also AMAZING actors who would appear from drop windows and throw themselves out while violently convulsing. We thought they were animatronics!! Overall, this crew was an extremely good start that set the stage for the rest of the night.
Slaughter and Son Funeral Home was next, with a very smiley, unnerving cast. The first actor stared at us menancialy as we passed, before we were brought to a casket where a bloody woman was telling us about how she killed her husband, sounding absolutely unhinged. Then a well-dressed cannibal working in the morgue was busy chowing down on a body, and we quickly moved along before he targeted us for his next meal.
The Funeral Home blended seamlessly into Camp Blood Creek that gave more of a slasher vibe with its unpredictable and intimidating cast. Many of its monstrous residents growled and screamed in our faces. The camp counselors were a part of the terror as one of them approached us and stated we looked like tasty campers before asking if we gave free samples. There was a tall machete-wielding killer that had a very unique mask and outfit that snuck up on us, creating quite the startle!
After boarding the Trick R Treat Haunted Hayride, we were met with horror movie icons and a few creatures that messed with us during our ride. The Jason actor was one of the best we've seen. As we drove up he was throwing a corpse over his shoulder and smashing it repeatedly into a busted vehicle. When he noticed us it didn't take long for him to catch up and stomp onto the ride. Not only did he wear his iconic hockey mask, but he took it off to reveal a highly detailed horrific face underneath that we got to see up close and personal as he put one hand on the fence behind me, raising his machete, ready to strike before hopping off at the last second. Leatherface had one of the flashiest performances of the night, as he literally came out swinging wildly with his chainsaw while he spun in circles. There are plenty more surprises in store on the hayride that I don't want to spoil here, but it's definitely worth experiencing it!
Though Krampus Jack Frost's Revenge had less of a cast presence, it had plenty of scary elves and frozen snowmen to keep the scares flowing. A mix of spine-chilling smiles and laughter to glaring, unstable workers who seem to be fed up with their treatment in the workplace. They certainly brought the holiday fear!
SiloX had very impressive and entertaining zombie actors. They liked taking their time with us, getting in our personal bubbles without touching us, and featured excellent voice acting! We got to talking with one zombie who introduced us to Max, his forever friend, who he had to kill and cut off his legs for not being loyal, and caught his other friend Gilbert on fire for lying. He said we could be his forever friends AND keep our legs as long as we weren't like Max or Gilbert, which was nice of him.
Sleepy Hollow only had a handful of actors, but their movements made it appear like the pumpkins on their heads were controlling them, which we thought was a nice touch!
Finally, Brigantine Asylum featured some excellent cast with some very well-hidden scares and distractions. The Mad Scientist that pranced around the entrance, distracted us from the ghillie suit and asylum patient that double teamed us on both sides. With the Asylum having smaller walkways and a more dense set design, they were able to easily hide around corners and props to deliver effective jump scares. A few of them had special props including a chainsaw and a drill. The Asylum served as a perfect end to the main attractions offered at Creepyworld.
---
Costuming Score: 9.05
Costuming Scores – By Question

Costuming Scores – By Attraction

Costuming Review:
St. Lucifer's Hospital had mainly patients running rampant, so some wore ripped and torn hospital gowns while others wore regular clothing with some blood and distressing added to them. The makeup mainly consisted of blood and dirt added to their faces and arms to give everyone there the impression they went through something horrible or committed the horrible acts themselves.
Camp Blood Creek had more of a variety of costuming, ranging from camp counselor outfits and distressed serial killer clothing to robes worn by some of the creatures. The camp counselors' costumes were detailed with badges and soaked in blood, with plenty of accessories to make it believable. The slasher was best dressed here, his mask appeared scratched and distressed, and his clothes were ripped like he clawed out of a swamp. Definitely gave us Jason vibes, but had a unique look all of his own to stand out from him.
The movie characters in the Hayride were instantly recognizable and faithful to their screen adaptations. The masks and special effects makeup used were the best of the night. Going back to Jason, with a full head mask of his disfigurement, was not expected and looked amazing up close. We loved that Leatherface was wearing his suit outfit instead of the typical bloody butcher attire. We can tell the costuming department is very dedicated to bringing these characters to life in a way not seen at other haunted attractions with these characters and they thought of every detail.
The elves in Krampus wore what you would expect for elves, red, white, and green costumes with some wear and tear to them, but the main focus was their face prosthetics with pointed noses, exaggerated face structures, and pointy ears. The Jack Frost actor had excellent pale blue makeup with stark white hair on his eyebrows and wig for a very frostbitten look.
SiloX had very realistic and high-quality zombies, with bloody and distressed soldier and pilot uniforms that made it appear that they have been there for a very long time after they met their untimely demise. They had a full face of makeup with gory prosthetics, dirt, and war paint to really sell the realism.
We enjoyed the clothing aesthetic for the pumpkin heads in Sleepy Hollow 3D. The full-head masks were high quality, moved with their mouths, and fitted well to their heads. Their costumes were taken straight out of the year 1790; very well-dressed and vintage looking. However, it did clash with the aesthetic of the attraction. With it being 3D, all the set design and props were very vibrant and neon. Perhaps neon makeup and accessories added onto the costumes would've helped blend them better with the attraction.
The Asylum had mad scientists with clean lab coats but had a ton of accessories to help them stand out. The ghillie suits were used appropriately and were well-placed for an effective scare. This attraction was the hardest to see the costuming in, given the low lighting and more narrow areas, and many of the actors moved fairly quickly before we got a good look at them. We did notice the ones holding the drill and chainsaw looked more grungy than their clean doctor counterparts.
Looping back to the queue actors, each clown was different from the last, with costumes clearly modified and styled to match the personality of those wearing them. These are not costumes you can find at any Halloween store. One queue actor we met at the end of our journey had bloody bandages wrapped around his eyes, grease smeared on the rest of his face, and wore a vintage, grungy suit. I backed into him as he was standing right behind me, and apologized as his walking staff has a mind of his own. He had a variety of random trash on hand, including a bent straw he gave me in exchange for a leaf (He told me to "Suck up, buttercup").
---
Customer Service Score: 9.84
Customer Service Scores – By Question

Customer Service Scores – By Attraction

Customer Service Review:
From down the road, we saw a spotlight shooting straight up into the sky, and we could see all the lights and the giant inflatable pumpkin waiting for us. We knew we had made it to Creepyworld. They have staff working the parking lot, managing who is coming in and out so people can get parked as quickly as possible. Parking is $5 in cash, something we weren't anticipating needed to be paid in cash. From what we understood, the fee acts as more of a donation to the staff and crew.
They have staff around every corner, so you can easily and quickly find someone if you have any questions. We were guided to the entrance and told which line to get into, and even with the issues we had with pulling up our tickets, the queue staff was patient and friendly to us all the same. The folks working the area at the end of our journey asked how we enjoyed it. Overall, everyone seemed really pleased and happy to be there.
All the information you can need can be found on their website. Dates, hours, ticket information and pricing, address, contact information, and more is clearly marked and only takes one or two clicks.
---
Immersion Score: 8.71
Immersion Scores – By Question

Immersion Scores – By Attraction

Immersion Review:
We were immediately excited when we saw the inviting, colorful lights, inflatables, and buildings where the haunt takes place. The Midway had a carnival theme throughout, with so much to see just walking to the main attractions' queue. The vibe was thrilling, with a sinister intent underneath the colorful exterior. Plenty of photo-op opportunities to stop at, hay to sit and rest at, and even a projector playing Halloween movies! You can spend a full night at Creepyworld.
While waiting in the queue, not only were the queue actors entertaining, but we also got to watch the Tales of Terror, a projector playing on top of a building that retold several different horror stories in animated fashion. It was a very unique addition to entertain us while waiting in the longest line, which moved very quickly and hardly bothered us just with all we got to experience. They timed each group before getting into each attraction, though they would send in several groups at once that would congo line through certain attractions, particularly in Krampus. That being said, there were quite a few chances for groups to get split up with the few attractions that looped around like a maze, and with us being in the front of the groups most of the time, we didn't have any issues getting stuck.
Each attraction had its own theme, but didn't follow a more detailed plot or storyline. Within each respective attraction, they immersed us even with how quickly they came and went. Each attraction is about 5-10 minutes long, which isn't a lot of time, but Creepyworld manages to pull it off with flying colors.
St. Lucifer's Hospital was corrupt inside and out, with the patients going berserk within. The halls were dingy and torn apart, with dim lighting in hallways and red alarms in others. Furniture and medical equipment were thrown around and destroyed. We also came across several gutted bodies of not-so-lucky patients.
Slaughterhouse and Sons Funeral Home may have had the most active torture. We came across many corpses, as well as bodies being suffocated, eaten, and dismembered. There were also car accidents with bodies coming out of them. Camp Blood Creek followed right after, having us enter bloody cabins and walk through a disastrous, chaotic campsite that has been overrun.
The website states the Haunted Hayride takes us through "the Deadliest Neighborhood in Town" and that proved to be true, with the set mimicking many horror movie towns and houses. It's a horror movie lover's dream!
Krampus's area plunged us into a twisted Christmas, with a once warm, inviting home being turned into a horrible, frozen wasteland. Each room and hallway has been completely trashed, and we have to witness the atrocities the elves, Krampus, and Jack Frost have committed at the North Pole.
Then we found ourselves in an apocalypse warzone, where zombies and aliens have taken over in SiloX. Toxic barrels, alien creatures, plane crashes, torn-down fences, and more make up this industrial vibe SiloX gave, and with all the lightning and sound effects, it made us feel a part of the action.
Sleepy Hollow 3D had many vibrant paintings that popped out and disorientated us with our 3D glasses on. It felt like a fever dream acid trip walking through this attraction, like we were told this story before falling asleep, and all we can remember is the violent images coming towards us from the dark.
The patients weren't the only ones who felt insane in the Asylum. It was loud, extremely foggy, and dimly lit. We came across many, MANY doors that looked exactly like the last one, making us feel like we were going insane and if we were really moving forward. We were shocked back to reality when we finally found something new. It was like we were guinea pigs in the horrible doctor's experiment, alongside all the other horrible experiments we passed by.
---
Special FX Score: 8.86
Special FX Scores – By Question

Special FX Scores – By Attraction

Special FX Review:
Scarefest, the team behind Creepyworld, is known for their impressive set design and special effects. Creepyworld delivers on the quality they are known for. The sound effects were not overwhelming or overly loud. While there were some quiet moments, all the sound effects used were effective and kept us immersed. There was also plenty of high tech animatronics that only enhanced the experience and never stole the show.
St Lucifer's was intricate and realistic as we weaved throughout the halls of the hospital, hearing many horrible sounds of screaming victims, alarms, rattling chains, and saws that effectively made us want to get out as soon as possible!
Slaughter and Son Funeral Home was certainly more of a slaughterhouse above all else. As we made our way through this attraction, there were many more screams, with hanging bodies throughout our path and plenty of animatronics of victims struggling to stay alive. The viewing room and morgue was very realistic and detailed, with full-size gurneys and coffins. The animatronic that freaked us out the most was the person in a body bag with what appeared to be a hose going through it, sucking the air out of the bag. We could hear the desperate gasps from inside the body bag as the person inside thrashed around violently to break out to no avail.
Camp Blood Creek's campgrounds were lined with several cabins, as we crossed a bridge over a murky lake to get to the area. Bunk beds and other camping gear can be found inside the initial cabins, with the sound of a chainsaw playing over as we passed our way through. It also sounded like a distorted announcement message was playing overhead directed towards the campers.
The Hayride mostly had ominous wind and atmospheric sound effects playing throughout the ride, but had a couple of moments where a sound cue was heard like a knife being pulled out. The set design and lightning were incredible, bringing the neighborhood a fun spooky vibe overall. This is where some of their most impressive and biggest animatronics can be found, including a giant spider Pennywise with a screaming Georgie in its hand.
Krampus had one of the most impressive queue entrances, with us entering a beautifully designed house decorated in Christmas decor. They certainly had the most fun with the gore effects here, with bodies tied up in string lights and a Santa completely melted and squashed like a pancake into a bed while a giant rotten reindeer animatronic bursted from the wall above him ready to eat.
The set design and props are made to feel authentic and to emphasize the actors more than anything else in SiloX. Sound effects were minimal, with only sounds of steam being heard to likely add to the plane crash we encountered, giving an eerie tone moving forward. There is a portion towards the end where there are black tarps and nothing much more to see.
We really enjoyed the sound effects used in Sleepy Hollow 3D, including deep howling wind, an owl, rustling leaves, a horse galloping, and mysterious laughter. They all added to the fever dream-type vibe this attraction gives off. There weren't many props used, but we did encounter a headless horseman and the rooms were masterfully painted.
Brigantine was the darkest out of all the attractions, and where there was light we were blinded by heavy fog. Sound effects were used more heavily here, with distorted creepy music playing in certain areas and screams and electric shock sounds. The walk path and use of repeating doors was cleverly thought out to trip us up and keep the scares hidden. Props could be seen everywhere in the rooms and were used to narrow our walkway more efficiently to keep us on edge of what could happen at every turn.
---
Scare Factor Score: 8.4
Scare Factor Scores – By Question

Scare Factor Scores – By Attraction

Scare Factor Review:
Expect to be scared when you enter Creepyworld from the beginning queue lines all the way to the exit! The scares are very cast-driven with effective and well-hidden jumpscares, excellent acting and dialogue, and great interaction! The monsters within will mess with you, separate you from your group, keep you trapped for an extended amount of time, stalk you throughout the whole attraction, get inside your personal bubble, scream and get in your face, and oh so much more!
The animatronics, props, and atmosphere harmonize with the amazing cast to keep the fear flowing. Creepyworld has one goal; to keep the energy and tension up throughout your entire visit. Each attraction mentioned in this review has unique ways of scaring its guests, and its wide diversity ensures that most guests will find something to scream at!
---
Entertainment & Value Score: 9.63
E&V Scores – By Question

E&V Scores – By Attraction

E&V Review:
To get through all the previously mentioned attractions, it took our team a little over an hour to complete, with each attraction taking about 5-10 minutes. There are other add-on attractions you can purchase for a full night of spooky fun! This includes the Tomb of the Vampire 5-Minute Coffin Escape and the Jack O Lantern Spooktacular.
Creepyworld's base ticket price for timed tickets is $30, which saves a little bit of money and time rather than buying on-site, with an additional $5 for the Haunted Hayride add-on. Your ticket gives you access to the Mid-Way with snacks and concessions, merchandise shopping, amazing photo ops, the Horror Movie Drive-In, and so much more! You can also purchase Fast Passes and Combo Tickets with the Darkness and/or Lemp Brewery in St. Louis!
Visiting early in the season is always advised to avoid long wait times, as well as purchasing the timed tickets online! However, the lines, even on seemingly very busy nights, move quickly and efficiently, and the queue actors provide plenty of entertainment all the same during your wait.
Our expectations were completely blown out of the water at Creepyworld! It was the perfect way to celebrate the official start of the Halloween season, and it's absolutely worth visiting for its spectacular cast, incredibly real set design, amazing animatronics, and lots of scary fun! If that sounds like your cup of tea, visit Creepyworld this Halloween season!
---
View Full Score Sheet
---
Pics We Took From Our Visit:
---
---
Have you visited this attraction?