Creepyworld – Full Review
Creepyworld is a Haunted Attraction located in Fenton, MO.
1400 S Old Highway 141, Fenton, MO 63026View All Details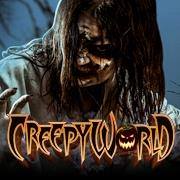 Features:

Paid Parking, Restrooms/Porta Potties On-Site, Food/Concessions, Gift Shop/Souvenirs, Optional Games/Midway, "Hi-Tech" Attraction, You will NOT be touched, Movie Characters, Original Characters, Uncovered Outdoor Waiting Line, Covered Outdoor Waiting Line, Indoor/Outdoor Attraction, Family Friendly

Most Recent Video from The Scare Factor:
(Scroll for Scores and Written Review)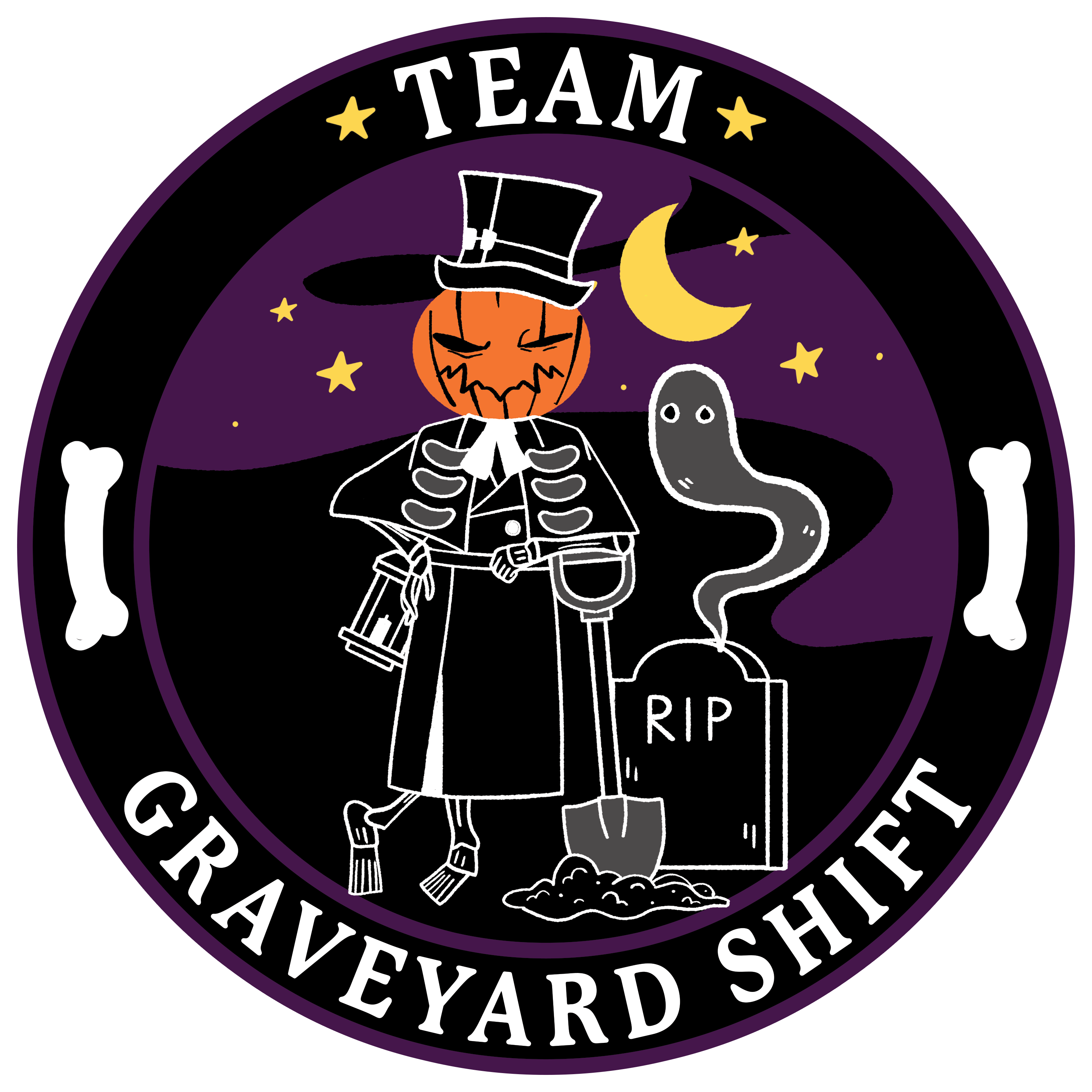 This attraction was reviewed on October 7, 2023 by Team Graveyard Shift.
---
About Our Reviews and Rating System
---
Final Score: 8.88
Final Scores – By Category

Final Scores – By Attraction

Summary:
Just 30 minutes outside St. Louis in Fenton, Missouri, is Creepyworld! This is our team's 2nd year visiting, and we were impressed by how much has changed from the year prior! This year, they provided a much more cohesively terrifying experience from beginning to end, with new attractions and even a FreakShow to entertain guests while they wait in the first queue! Creepyworld went all out for their 25th year of fear, and it's a must-see attraction in the St. Louis area!
Creepyworld advertises thirteen unique areas at one location. New haunts for 2023 are Fright High and Bobo's Slaughter House (don't let them fool you, it's S-laughter house!). In addition, Saint Lucifer's Hospital, Slaughter & Sons Funeral Home, Camp Blood Creek, the Trick R Treat Hayride, Krampus, Silo X, and Brigantine Asylum are back, ready to elicit more screams!
In addition to the scares, the scream park also offers Creepyworld's Jack O' Lantern Spooktacular, a walkthrough pumpkin and Halloween prop display, The Halloween Barn, and their Monster Midway filled with photo ops. If you're looking to spend a full night of fright all at one location, add Creepyworld to your list!
Read more to get our thoughts on this attraction!
*Note: Our group was split up into two groups while going through and experiencing all the attractions (One group had VIP tickets while the other did not).
---
Cast Score: 8.52
Cast Scores – By Question

Cast Scores – By Attraction

Cast Review:
The cast was just as strong this year as last year when we visited in 2022. We only recognized Steve from last year as a queue actor, and he enjoyed getting quite nasty with us, flicking his tongue our way and trying to ask one of us to lick a dirty toilet cleaner. He was very entertaining all the same! There was a red clown character who didn't have a name who kept us entertained throughout the different queues! He was good at sneaking up on us with his horn, but besides a couple of scares, he was just fun to talk to overall!
This year, they featured Freak Show Deluxe, a carnival-styled traveling sideshow with a fun cast of characters who performed dangerous and entertaining acts, including escaping straightjackets, walking barefoot on machetes, and swallowing/breathing fire! This fits perfectly with Creepyworld's overall carnival theme, and they were great to watch while waiting in the long queue lines!
As we waited for the hayride, Bam Bam (maybe?) and a hillbilly were fighting and interacting very well with the crowd, giving us a live performance to watch to help pass the time.
The cast within the haunts had the same kind of intensity as last year, with in-your-face terrifying scares and high energy throughout all the attractions. From maniacal laughter, disjointed groans, ear-piercing screams, deep ominous growls, and much more, each actor/actress had their unique way of horrifying customers. They all had different personalities, some more memorable than others. There were a few that were recurring from last year that were memorable and nice to see make their return. One of our groups had a constant run-in with a caveman who fit his way into each scene we encountered him in.
St. Lucifer's Hospital is an incredible starting attraction, with doctors, nurses, and patients jumping out at you from seemingly nowhere and following you creepily throughout. The highlight was one of the insane nurses holding up a bloody tampon in our faces! The Fright High, a new attraction for this year, had aggressive jocks and twisted teachers. It felt very much like a teen horror movie in the best way! Bobo's SlaughterHouse was BRUTAL with its bloody clowns and chainsaws! They made this attraction even more insane with relentless and aggressive scares. The characters from the hayride portion were lots of fun. The use of actors really shined through with the hayride- having a consistent actor pop up to interact with the riders. Jason Voorhees and Michael Myers were terrifying imposing forces, and Pennywise was definitely a delight to see! There were a few areas towards the end that lacked actors, but the actors supplemented the animatronics and sets used well. It was a nice balance overall throughout the attractions.
---
Costuming Score: 9.02
Costuming Scores – By Question

Costuming Scores – By Attraction

Costuming Review:
Creepyworld offers excellent costuming and makeup that are detailed and clearly customized to fit the characters and their scenes. A couple of the masks did fit awkwardly on some of the characters, where it was pretty noticeable with exposed skin beneath the mask, but most of the masks were fitted well and very detailed. We did not see anything generic in terms of masks or the costuming. If they did buy anything from the typical retail stores, it was not at all noticeable with all the added details and effects.
There were a lot of creatures showcasing a wide variety of looks. We came across an eerie nurse who was sporting a skin face that wasn't hers, some zombified and ghostly characters roaming the funeral home, and Jason Voorhees was spotted with and without a hockey mask. On the hayride, the movie characters looked like they were plucked from the silver screen. In Krampus, we found some evil elves and some elderly relatives. The deranged students and teachers in Fright High left us completely regretting our decision to go back to school while Silo X threw mutants and soldiers at us that looked like they'd been exposed to some radioactive treatments. In Bobo's, the clowns looked appropriately murderous, with blood everywhere! Trust us; this crew is as crazy as they look! One even had an eye popping out of its head (we're pretty sure it was a sign of losing their marbles)! We also noticed a realistic pig-headed assailant.
Additional standouts include those within the asylum with frightful features such as whited-out eyes, a full-skull head, nasty-looking skin, and grungy and distressed clothing that appeared to be lived in. Those that we encountered in the waiting areas also had full and believable looks.
All in all, the costuming was extremely realistic and effective. It was clear that professional hard work and time were put into the characters' looks, which is very much appreciated for a haunt of this size!
---
Customer Service Score: 9.63
Customer Service Scores – By Question

Customer Service Scores – By Attraction

Customer Service Review:
Creepyworld is fairly easy to find just a few minutes off the highway; the bright lights, searchlight, signs, and the staff working the parking lot make it hard to miss. Staff along the way also helped customers navigate to the line they needed to go through depending on which ticket they had and if they still needed a ticket or not. There was just a little bit of an issue at the first line getting into the proper line between signage and verbal directions being a little skewed. Then, when we got to the hayride, one team member's phone died that had their ticket on it. The staff was incredibly helpful and ended up being able to type in our members' information to find their tickets!
There were no real safety concerns to note. It's a straightforward walkthrough haunt with no unstable walkways or even stairs. The hayride trailer is lower to the ground, making it easier to board. The same note carries over from last year to this year, where we weren't quite notified of the parking cost, and it was something that we luckily remembered when heading over to Creepyworld. They accept $5 cash only for parking!
Navigating their website was fairly easy and also included information about the other Scarefest haunts, so it's hard to just focus on information for a single location. We do wish they went into more detail about what to expect from each attraction that can be found on location.
---
Immersion Score: 9.02
Immersion Scores – By Question

Immersion Scores – By Attraction

Immersion Review:
Creepyworld is a park full of fun and terror from beginning to end. While you are a bit taken out of immersion from exiting one house to the next and waiting in the queues, each waiting area is dressed up to match the theme of the attraction you're about to enter, which helps prepare you for what's to come. Of course, the interior of the attractions managed to bring you into their world pretty seamlessly between each other. It's also very clever that some attractions utilize indoor and outdoor aspects depending on the theme of the attraction, like Camp Blood Creek and SiloX. And the queue actors do help greatly in keeping you in the mood to be scared and entertained all the while!
Another thing that took us out of the immersion was some prop pieces were repeated throughout certain attractions to a noticeable degree. There were a LOT of hanging severed heads throughout a couple of attractions that became increasingly distracting with just the sheer amount they had. Before entering, there were also a lot of metal things/carts between the parking area and the haunt that didn't really scream to us that we were at a haunted attraction. There were a few times when we could tell we were going in and out of semi-trailers that could be executed more seamlessly.
Regarding line flow, Creepyworld seems to stay busy, and groups are sent in either as a large group at a time, or you may catch up to or have others catch up to you rather quickly. The scares are placed so that they hit as many people as possible, but there were times when the other customers getting the scares took away from our experience.
We loved how the last attraction spits guests out appropriately into the midway, where it's easy to grab a snack, swag, photos, or partake in other park festivities.
---
Special FX Score: 8.88
Special FX Scores – By Question

Special FX Scores – By Attraction

Special FX Review:
The St Louis sister haunts Lemp Brewery, and the Darkness are known for incredible special effects, and Creepyworld is no exception. A great amount of detail has been put into every single attraction to bring it to life: from the walls, the foliage, the decor, the gore (and there is a LOT of it, especially in the new Butcher attraction), and of course the crazy impressive animatronics. Keeping on a note with the animatronics, they are VIOLENT and extremely detailed for realism. You are not going to find these animatronics at your local stores. And the gore is almost disturbingly realistic in the most stomach-turning way. They really went all out in the blood and guts this year, and never have we had a haunt that made us feel completely unnerved by the gore quite like Creepyworld did.
The special effects are worth the experience alone for those who seek eye candy or if you're not one to be scared by the actors or jumpscares. It's nothing short of incredible and eye-catching at every corner. You're bound to find a new detail in every visit. As previously mentioned in the Immersion category, some props felt a bit overused, and we would like to see more variety to mix things up more.
Some of the stand-out effects included towering monsters, realistic cabins, several large cemeteries, full-sized vehicles, bridges, effective strobes, authentic facades, scenic lighting, thick fog, and so much more that you need to experience it all for yourself! Oh, did we mention blood?
---
Scare Factor Score: 8.25
Scare Factor Scores – By Question

Scare Factor Scores – By Attraction

Scare Factor Review:
Overall, this year was much more cohesively scary. Eliminating some less scary attractions/rooms was implemented and replaced with more imposing and intense rooms that amped up the fear factor. The (butcher area) that replaced Sleepy Hollow was one of the most intense attractions we've experienced in terms of actor interaction, set design, and immersion. There was vile gore and guts at every turn, and the added scent in the area made the experience terrifying and nauseating. The cast members were also super quick on their feet, pouncing at us at nearly every turn!
For the most part, you can avoid running into groups in the first couple of rooms, but they start sending in larger groups at a time the further along you go. However, the actors did a great job of getting scares in for the whole group. There were several times when they tag-teamed us from multiple angles simultaneously. Although there was a decent variety of scare techniques, we'd love to see the park implement more to help keep the screams flowing through the conga line atmosphere.
---
Entertainment & Value Score: 9.48
E&V Scores – By Question

E&V Scores – By Attraction

E&V Review:
There are a lot of ticket options available on their website. It's $33.95 for Timed or Cash Box Office tickets or $36.95 for Any Night Tickets for the main haunts. The Park Pass, which includes the Haunted Hayride, is $41.95, with a $15 Speed Pass to get through the first major queue. You can add the Hayride or the Jack O'Lantern Fest attractions for an extra $5-10 with your Creepyworld ticket. Combination tickets for Darkness or Lemp Brewery will run between $57.96-59.95 and $89.95 for all three attractions w/ speed passes.
There is so much to see and experience at Creepyworld, and spending a whole evening there would be very easy! Make sure to purchase tickets online to avoid longer waits buying tickets at the booth, and consider speed passes to cut down wait time. We were there for about 2 hours, including all the queue times (34 minutes were spent inside the haunts). The longest lines will be for the Hayride and the first queue going into St. Lucifer's Hospital.
Don't wait; visit Creepyworld before the season ends for a spooktacular evening!
---
View Full Score Sheet
---
Pics We Took From Our Visit:
---
---
Have you visited this attraction?
Join ourspookyadventures!
We visit Halloween haunted attractions year-round! Follow us for haunted house walkthrough videos, behind the scenes footage, and more!