Dark Matter Scream Works – Full Review
Dark Matter Scream Works is a Haunted Attraction located in Rochester, NY.
296 Greece Ridge Center Drive, Rochester, NY 14626View All Details

Features:

Free Parking, Restrooms/Porta Potties On-Site, Food/Concessions, Gift Shop/Souvenirs, "Hi-Tech" Attraction, You will NOT be touched, Original Characters, Indoor Waiting Line, All-Indoor Attraction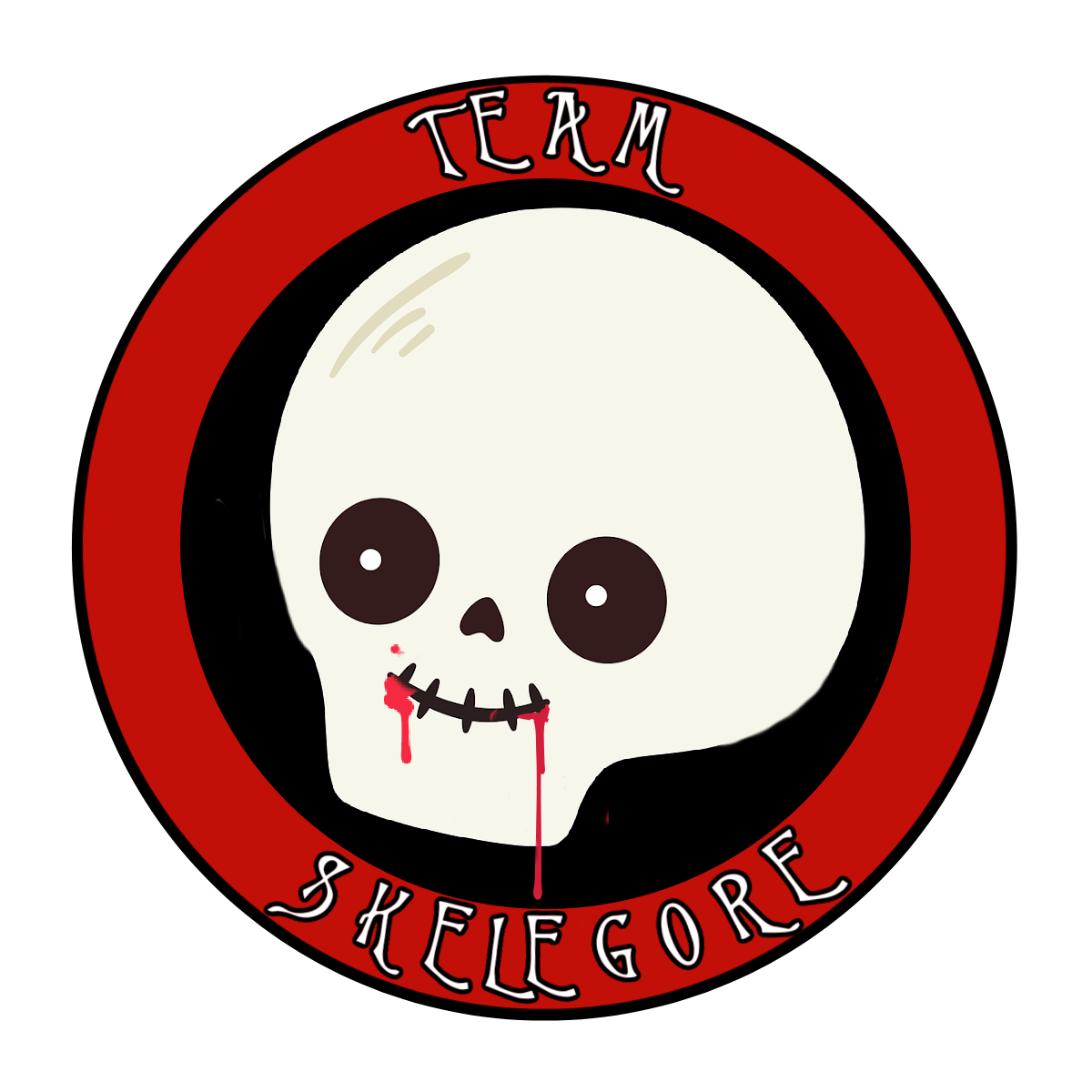 This attraction was reviewed on September 30, 2022 by Team Skelegore.
---
About Our Reviews and Rating System
---
Final Score: 7.98
Final Scores – By Category

Final Scores – By Attraction

Summary:
Dark Matter Scream Works has been around in some form for at least the last 20 years, and the current iteration shows the years of craftsmanship in the sets and scenes. Located in the Greece Ridge Mall in the greater Rochester, New York metropolitan area, an unassuming storefront becomes a great haunt for families and enthusiasts alike. The attention to detail is incredible, and the people behind it all are professionals in their own right.
---
Cast Score: 6.72
Cast Scores – By Question

Cast Scores – By Attraction

Cast Review:
The cast is rather light across the five attractions at Dark Matter. I saw an average of 5-10 actors per attraction, and this is probably their biggest downfall. About half of the 40 or so actors I did encounter had some sort of dialogue or noise to make, and about half of those were able to roll with a back and forth with a customer. One actor that comes to mind is the woman in the dining room scene of Blood Manor. She was curious as to why I hadn't been killed yet, and I told her that the person in the previous scene didn't say two words to me, let alone try to kill me. She then asked if she should fire him, or kill him and then eat his entrails. I suggested firing him first, and then killing and eating him. It makes for far less paperwork on the employer's side. Other notable characters with fun dialogue were the clown that's afraid of clowns in Circus of the Damned, drunk Santa in House of Krampus, and the girl in the bedroom scene of Blood Manor. One actor that stood out for the wrong reason is the person at the very end of Contagion, who, as I was walking through the exit said the most cliché thing to me – "get out." While these characters were fun, they didn't even come close to my favorite line of the night which came from a kitchen scene in Krampus, whereupon being threatened with being turned into soup, I mentioned that I was laced with LSD. To which the actor replied "Oooh, my favorite! We gonna (sic) be seeing things tonight!"
Although a number of actors didn't make any sounds, or in some cases, do much of anything besides stare at me as I walked by, they were mostly in-theme and appropriate for their surroundings. Overall, this is a very solid foundation for the cast, and I think doubling the number of cast members would be very close to the perfect amount; and training the entire cast on dialogue improvisation would really make this haunt flourish.
---
Costuming Score: 8.73
Costuming Scores – By Question

Costuming Scores – By Attraction

Costuming Review:
Costuming is a strong point for Dark Matter. There were plenty of great-looking costumes with great-looking masks and makeup to match. One of the more visually impressive characters that come to mind is Santa in the House of Krampus attraction. Santa's costume was weathered and bloodied to match the chain he was holding, as if he'd been bludgeoning the children on the naughty list with it. On the other hand, the elf in the next scene would benefit from a little bit more attention to detail. I noticed some bare skin around the eyes and mouth of the mask, which can be easily covered up with some makeup.
Pretty much every character belongs in their respective scenes very well, and only once or twice did I see something like a ghilli monster in a graveyard. While it does kind of fit, it's not the most appropriate character for the scene. Perhaps a weeping angel statue monster could work here, as it could be hidden in plain sight, and provide a scare that occurs directly in front of patrons rather than coming from the side.
Personally, I would like to see some more custom-made costumes rather than modified off-the-shelf items, but I do realize there is a budget constraint that comes with such a task.
---
Customer Service Score: 9.25
Customer Service Scores – By Question

Customer Service Scores – By Attraction

Customer Service Review:
As reviewers, we try to look at the whole picture of a haunt. This includes their website, social media, Foursquare check-ins, anything that is out in the void for public consumption. For most people, there are four main things they want to know – where, when, what, and how much. Dark Matter Scream Works has at least three of these covered very well. The where, when, and how much topics are covered right on the website and are very easy to navigate to. In general, if you can get to the information you need in less than three clicks, the website is designed efficiently, and it takes one click for all of these things on Dark Matter's website.
However, I did notice the "what" topic to be missing from pretty much every platform that Dark Matter has a presence on. This is the FAQ section for lack of a better descriptor, and it addresses things like "will I be touched?" and "can I bring my kids?" and "what do you mean I can't go barefoot?!" For the most part, the answers to these questions are usually common sense and fairly easy to figure out from media posted by the haunt, but it's nice to see official answers right from the business, so there's no ambiguity when you leave the house in flip flops carrying a toddler.
Every single staff member I encountered throughout the night was friendly and professional. The ticket takers were happy to let me wait for a larger group to go ahead of me as I mentioned that I would like to take a bit more time to walk through and look at the scenes. Security seemed happy to be there, and there were smiling faces all around.
Parking was easy enough, although I did have to rely on my GPS to get me to the correct part of the mall. I noticed a small sandwich board by the road that said "haunted house this way" but that would be easily missed if you weren't paying attention. I understand the mall may not allow more signs around the property, but a few more indicators pointing the way would be helpful for people coming from out of town.
---
Immersion Score: 8.3
Immersion Scores – By Question

Immersion Scores – By Attraction

Immersion Review:
Dark Matter is located in the upstairs portion of a Burlington Coat Factory storefront in the Greece Ridge Mall. As such, there isn't much going on outside of the haunt beyond some signs and a security guard directing foot traffic. Once you head up the stairs, that all changes. There are show lights throughout the queue and ticket lines, there are great looking facades for each of the attractions, and it's a generally spooky vibe all around.
Inside the attractions, a lot of care has been taken to create detailed scenes that will immerse the patron into the environment. House of Krampus has a great looking village scene that's straight out of a Dickens novel, and Circus of the Damned is the fun house from Hell all the way throughout the attraction. A few things that did detract from complete immersion were open ceilings with sight lines to the rafters of the building, and some uncovered tile floors. I spoke with Matt who is the art director at Dark Matter Scream Works, and he mentioned that the balcony scene in Blood Manor had to be outfitted with a tarp per the fire marshall, so my best guess is that the ceilings are left open due to fire code, and the floors may not be covered as part of the lease with the mall. One of the other detractors from suspension of disbelief however, were the uncovered scissor mechanisms on animatronics. I know that the issue here is that you don't want anything to get caught in the machinery, but perhaps some other method of hiding the working parts of the effects could be done.
---
Special FX Score: 8.35
Special FX Scores – By Question

Special FX Scores – By Attraction

Special FX Review:
Props and effects are the bread and butter of Dark Matter Scream Works. There are tons of air cannons, animatronics, and bodies everywhere you look. My favorite is in the finale of Contagion where a large Frankenstein-esque monster comes to life and sprays water mist in the faces of anyone unlucky enough to be standing directly in front of it. Come to think of it, my fight or flight response might be broken, as I just stood there like an idiot getting sprayed with water, watching this thing run its full cycle.
Some of the more fun effects I encountered were some of the cheapest and easiest to create. Home haunters, you may want to write this down. One is an infinity mirror bridge which plays on a fear of heights, and another is a vibrating floor which will definitely catch you off guard if you don't see it coming. Both of these can be made on a smaller budget, and can get people talking as they're not seen very often in other haunts in the area.
Lighting and sound were done very well throughout all of the attractions, and only once did I see an exposed light can in a scene. I often say that good sound design should not stick out in a scene, but rather blend in and complete the ambiance of the environment, and that's exactly what I found while walking through each attraction. There were actually a few times I had to remind myself to listen for ambient sound. But again, this is how good sound design should work.
The set pieces are beautiful in every single scene, and they really go a long way in creating a rich environment for the patron. The spinning tunnel in Circus of the Damned is always a fan favorite, and the painted details on the sets are very well done. There are a lot of dead body props which were all textured and bloodied, the separated torso illusion had a really good sight line, and the photo location definitely had some "umph" to encourage scared faces.
---
Scare Factor Score: 7.47
Scare Factor Scores – By Question

Scare Factor Scores – By Attraction

Scare Factor Review:
One of the things we rate on the score sheet is "how well did they provide scares to everyone in the group?" and I suspect that answering this will be difficult for me all season, as I am a one-man show. Obviously, everyone in my group was scared because I was the only one in the group, but I can see how the scare placements would do well to provide a scare to everyone in a 4-5 person group. Many of the actor-driven scares came from the side, or at an angle so that pretty much meant everyone in the group would get the effect simultaneously. I would like to note that while the ghillie monster did take me by surprise, had I been looking the other direction, I would have completely missed the scare.
One spot where I totally anticipated a really huge scare was at the end of the claustrophobia tunnel which was mounted further up on the walls to completely encase the head of the patron. Unfortunately, there was not a scare at the end, nor did the actor around the corner even come out of their hiding spot. Finales were fairly strong though, with Krampus providing a good jump scare, and the monster at the end of Contagion putting on a good show with lights and sound.
---
Entertainment & Value Score: 8.38
E&V Scores – By Question

E&V Scores – By Attraction

E&V Review:
So, you've made it this far through my ramblings, and you want to know the bottom line – is it worth the money? I would say yes. At $25 USD for a general admission combo ticket, it takes roughly 35 minutes to walk through all five attractions. This gives us a total of 1.4 boos per buck. A few things to note here, I did go relatively slow through each attraction so that I could get a good look at each scene, and I am counting the very minimal time spent in between attractions. For the average scaredy cat that will run away from their own shadow, you can figure about 25-30 minutes walking through the attractions themselves.
Looking at other entertainment included with the ticket price, it's fairly minimal. Patrons will exit through the gift shop, which carries your standard assortment of t-shirts, keychains, and snacks. There are a few photo-op locations in this area as well where you can take a photo in a casket, or in an old-fashioned stock. One thing that would help in this area are queue actors to help entertain guests on busier nights. There is a large animatronic from Scare Factory in the overflow area which comes to life and has some lines of dialogue, but patrons will likely be relegated to their phones whilst standing in line.
I think the GA ticket price of $25 is very reasonable for what you'll get out of the attractions, and Scream Pass, which gives you access to the VIP lines is also reasonable at $35 especially on a busier night where skipping the regular lines holds more value.
---
View Full Score Sheet
---
Pics We Took From Our Visit:
---
Promo Images:
Click to Enlarge
---
Guest ReviewsGuest Average: 9.88 out of 10
Cheryl – 10/10 – September 29, 2018A group of us go every year and have yet to be disappointed! Always changing, growing, and adding to …show more an already great haunted house! 4 houses, 1 price! And why wait til October to be scared?! They are also having a 'lights on' kids day 10/20, from 1-3. My kids can't wait to go
Tina – 10/10 – October 27, 2017Super scary! I love the variety of scares they offer at their haunt. There is nothing like this in …show more Rochester. Guaranteed to scare the crap out of you! They also had a day time kids experience with all the lights on and trick or treating. My 2 year old son loved it. Scary but in a safe and fun way.
Eric H. – 10/10 – October 21, 2017This is the only multi-haunt in Rochester and the price was the same as single walk-thrus at other …show more haunts. The queue lines had scare actors and each haunt was intensely scary, and I'm not one to jump! My family has been going to this particular owners haunts since they began many years ago, so their growth and years of experience shows!! Actors were on point and decor was of quality, not just stuff you can buy at the Spirit Halloween store. We will be going back to see what 2018 has! Every year it is different, which no other haunt in Rochester does.