Dayton Scream Park – Full Review
Dayton Scream Park is a Haunted Attraction located in Dayton, OH.
5117 Valley Street, Dayton, OH 45424View All Details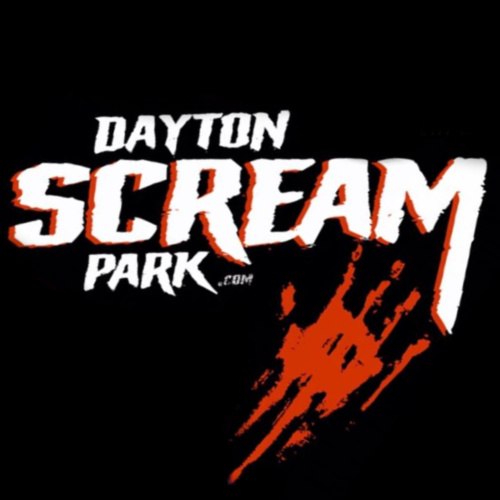 Features:

Free Parking, Food/Concessions, Special Events, "Old-School" (Low Tech), You may be touched, Movie Characters, Covered Outdoor Waiting Line, All-Outdoor Attraction, Family Friendly

Team Mysterious Misery reviewed this attraction on September 23, 2016.
Final Score:

8.13
Summary:
Dayton Scream Park is going on its 15th year of collecting screams from its patrons. It is located at 5117 Valley Street in Dayton, Ohio. Lance keeps his large cast in order making sure everything runs smoothly for each guest that dares to enter the attraction. Something about a good haunt in the woods: a fall night with many screams makes for a good time all around. This is exactly what this haunt has to offer on top of the Rat Trap that can make your visit go from an hour to maybe three and make you revisit some of your childhood nightmares from the legends within! The horrid group of creatures that are in this area love to collect screams; it just makes them burst with celebration!
---
Cast:

7.53
Dayton Scream Park has a large area to cover, so, with that, they maintain a large cast of actors and people behind the scenes to bring you the scares and keep everything in order. Dayton Scream Park has, on average, between 110-130 people working per night. On the night we attended, there were 117 people that were 'all hands on deck' to create screams from their patrons. The cast is all volunteer and many of them have been conjuring up scares for people for years. Dayton has quite a few new volunteers that are learning the haunt scene very quickly and are becoming important players in the haunt. A cast this large can quickly get out of control, but each cast member plays their role in their section so that no one looks or feels out of place. Each one does their best at bringing you a horror-filled night while keeping safety in mind (you are out in the dark woods after all). One particular cast member that stands out is Frank Hall. He has been with the haunt for 13 years and he is amazing at what he does. His character intrigued me and I thought it was the coolest thing (no, I am not telling you what it is… you will have to see for yourself).
---
Costuming:

7.75
With the large amount of volunteers that Dayton Scream Park has, you would think that costuming would be crazy… but they manage it well. Since costuming is left for themselves to decide, they help each other. This also lets most of the actors give their character a twist of their own personality, creating some ghoulish creatures that lurk in the night. This haunt is a classic, outdoors, in-the-woods haunt and, because of that, some of their costuming is not 'over the top.' Many of the costumes are basic, but functional for the actor in the elements. Makeup stays at a minimum also because retouching would leave dead spaces. Because of this, they find masks to be a better fit for their outdoor attraction. They have some unique masks that we found to be hauntingly creepy. This year, they have created a new section called the Hollywood Legends. In this area, you will find the costuming of your favorites such as Jason, Freddy, Michael, Leatherface and more. Since this is a nod to the classics, you will find out that the costumes do not stray from the originals.
---
Customer Service:

8.54
Due to the fact that this haunt is an outdoor attraction, safety is number one for them. This year, things have been removed or changed to keep their patrons safe while they continue to haunt. Once again, they have passed inspection with the State Fire Marshall and other important officials. They have changed and updated all safety procedures and plans so that they can quickly and effectively take care of everyone in the attraction. When the owner walks around with several pieces of communication devices, you know that he is answering all questions and responding to the numerous staff members you will find around that are willing to help. Free parking is always a bonus, but it's a better bonus when you add that it is well-lit and that people are monitoring the lot and directing you in. On top of all of this, you will find merchandise to buy. The concession stand is in full effect so, if the line is long, you can always munch on some snacks. Get close to the fire pit for some warming of the toes and fingers and good stories. Dayton Scream Park has always been good at customer service and this year is the same.
---
Atmosphere:

8.25
There is always an eerie feeling when a haunt is in the woods and in the hours of darkness. Once you are released from the hells of a ticket line, the first few steps into the wooded darkness is when your mind begins with nasty games. The times when you think you hear things or see things and you turn around to double check but, in that split second, one of the creatures are now face to face with you. Dayton Scream Park continues to the right atmosphere that screams a hauntingly good time. Before you enter the darkness, you will enjoy a wonderful time in the well-lit, carnival-type area. Lots of merchandise and food, guest visits and more are waiting for you to enjoy them.
---
Special Effects:

8.64
Two words: Strobe Lights. Placed in effective locations can cause vision distortion. Great for the haunt but it sucks to be you. While you are trying to block the light out you are not paying attention and 'boom,' it scared you and you fell to the ground. Dayton does an amazing job with lighting at an outdoor haunt. What do a pool noodle, rubber stamped mats, boats and refrigerators have in common? They all have a special place at Dayton Scream Park that will scare the hell out of you. This haunt has masterminds in the building area that create lavish special effects with things that many of us throw out. The one that got me through my journey was the mats that are on the ground; they really throw you off, thus, giving them a distraction. So as I thought about the mats and was looking down, I would look up and be face to face with a creature of horrid nature. Being outdoors is always a bonus because they can use what very little haunts can and that is vehicles. ATV's, boats and buses are all utilized to this haunt's advantage. Another bonus of being outside is having the area, which is a bonus when you want to build a maze out of recycled products (earth loving people, rejoice!) that is so hard that all the patrons come out of the emergency exits and never really find the end.
---
Theme:

7.75
It is all in the name. Have you ever wondered what a Scream Park consisted of? You will now know as your blood curdling screams will be added as you travel through the dark woods, fleeing for your safety. Much like a carnival, this haunt offers many treats, photo ops, things to buy and, of course, you can't forget the oddities. They are everywhere in the three areas of horror and are dying to collect your screams to add to the park tally.
---
Fright Effect:

8.45
Nothing is more creepy than becoming a victim to things you hear on the news. The crazy clowns out in the woods trying to lure you into the woods as well becomes a reality when you visit Dayton Scream Park. They are everywhere just begging you to play a game. Nothing like a good, old-fashioned, outdoors-in-the-woods kind of haunt to make nightmares come true. Let's not forget the Rat Trap, which is two times longer this year and is darker now that the roof has been added. If you thought any other maze was hard, you haven't faced this beast yet. Creatures far and wide are waiting for you to fall in the dead end, pick the wrong door or have to get low to crawl out. The fears in the Rat Trap keep going and never give up no matter how lost you may get. Then there is the Legends of Hollywood, where they put you in the middle of the scenes such as Nightmare on Elm Street and face to face with the one scary movie person that gave you lung-screaming nightmares when you were a child. With additional special effects and a great cast you will quickly understand why it is a scream park.
---
Value:

8.15
Spending the amount of money that it takes to get into an amusement park around Halloween sounds insane to pay when you get the same excitement at the Dayton Scream Park for half the price. For $20, you get 3 attractions built into one ticket price. The time that it may take you to get out of the Rat Trap alone could easily become many hours of terrifying fun. If you are short on time or are impatient to get the party started you might want to think about the VIP offer. It is $25, but it gets you to the front of the line. They also offer some yummy treats, merchandise and more, so remember to have plenty of cash on hand when planning your night of nightmares. We think this is a great value for the amount of scares this haunt gives you.
---
---
Guest ReviewsGuest Average: 6.38 out of 10
Mike – 10/10 – October 14, 2023What a great haunt. I remember this from years ago and it has grown to an even better attraction. …show more The Actors provided true realism to their scenes, the amount of stuff in this place is mind boggling and the length of the trail was long, winding and superbly laid out. The actors were of all ages adding to the creepiness of the trail. Movie scenes were true to their genre. Fright Night at its best.
NewOrleansVamp – 9/10 – October 30, 2021We arrived near Midnight- there was no waiting in line. The monsters gave it their All! Great Maze …show more in the pitch dark. Never knew what was behind the next turn waiting for us. Longest Haunted House I have ever gone to- 2 hours. Best be in good physical shape to enjoy this one!!
Norma – 4/10 – November 3, 2018We visited this attraction on the last night of their 2018 season I believe. We did show up late …show more (about 20 minutes before they closed) and it was dead in the waiting line. Regardless, every group that was in the haunt somehow ended catching up to one another. We walked as slow as we could knowing there wasn't anyone behind us but we still couldn't stay away from the group in front of us. They had one teenage female that was petrified of everything so all the monsters kept taking advantage of it, cornering her every chance they got. They also followed her through multiple scenes that weren't theirs while our group tried to stay behind some and there were no entertainers around because they were all following her. When they would stop and turn around to go back to their base spots (if they even have them there), some of them just walked passed us without any effort towards scaring us. It was a disaster. This chic's name was Lauren and by the time we got to the exit of this thing, we were relieved that we didn't have to hear her name called out over and over and over anymore. She had to of been extremely annoyed by it herself. It took all of the fun out of it. Actors even stopped us in some of the maze portions so the other monsters could entertain their group for quite some time and they would just be staring off into outer space. The only way we knew they could talk is because they said Lauren's name already. Besides that, costuming was mostly store-bought quality. Nothing different to look at here. Scenes were the same. Some looked as if they had been built out there in the woods for years and they've sat through the seasons and no one's ever gone back to touch them up. Parts of the maze where there's a lot of plastic and wood seem to possibly be a danger. We didn't see any actors for quite some time in them bc they were following Lauren and if someone ignited one of these things, I'm afraid it would have taken us a long time to find the exit. Some spaces were very tight for us, if those were to fill with smoke where there are roofs, I don't think that would be good at all. At one point, we didn't know where to go at all so we weaved through these pipe-like things and found a hole and we started walking on this really dark path into the woods. There were props and things out there but 0 lights. Come to find out, it looked like a previously closed portion of the trail because when we got to the end of it, there was no way to get back into the maze. We had to crawl under caution tape to get back in. That right there tells you that no actors were paying any attention to our group. We paid full price for our tickets that night and we honestly should have just passed this place up. We've been here before too and it wasn't that bad. The highlights of the trip were the gentleman that introduced us to the park and gave us the rules before we went in. There was also one clown (Pickles, maybe
?) that actually put effort into scaring us but he was mostly one of the only ones. In one of the mazes there was a chainsaw assailant behind a door and we could hear the saw and see him through the crack of the door but we couldn't get in. When that door finally opened, holy shit! That was the best scare in there for sure! Also, there are places where you will need to duck down, tight corridors as mentioned above, uneven terrain, and a lot of walking (especially if you're bad at mazes) so be prepared for that.