Dayton Scream Park – Full Review
Dayton Scream Park is a Haunted Attraction located in Dayton, OH.
5117 Valley Street, Dayton, OH 45424View All Details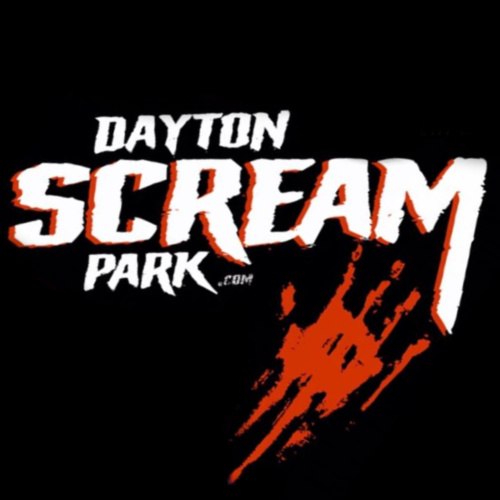 Features:

Free Parking, Food/Concessions, Special Events, "Old-School" (Low Tech), You may be touched, Movie Characters, Covered Outdoor Waiting Line, All-Outdoor Attraction, Family Friendly

Team Mysterious Misery reviewed this attraction on October 13, 2017.
Final Score:

7.77
Summary:
Lance and his troupe are back at it again this year at the Dayton Scream Park. The lost souls are roaming around the trails in the dark so you have no idea what is coming at you or what to even expect. You will eventually stumble across your first building and think of it as a place of refugee but when you shut the door you realize you are in a blacked out maze. All we have to say is good luck! Dead ends will become your friends. My one hint is to look for the unusual and you may find your way out. Then off to Hollywood you go where you have to rehash the nightmares that made you wet the bed when you were a child. However you look at it, DSP gives you 2.75 minutes for every $1.00 you spend, which is a kick ass deal. So whether you are easily scared or looking for entertainment, this is your place. Remember this haunt is outside on a dark trail so weather plays a role and be sure to dress accordingly.
---
Cast:

7.6
Dayton Scream Park has a frightfully amazing crew. On the night we attended there were 60 actors inside the scream park. They are all volunteers and each night the haunt is open they come back just to collect your screams with no other incentives. The cast does amazingly well staying in character even when their role is to be on the ground in a dark trail. One thing that this cast does well is utilize their surroundings. For example there was a guy that "ziplines" over your head in the trees. Have you ever had one person stand out the most in a haunt for you? For us on that night Butch was our guy. With his skeleton earring and his stories, he had us engrossed from the moment we got to him.
---
Costuming:

7.44
Dayton Scream Park keeps costuming and makeup basic and there is a good reason for this. The haunt and trail take up 20 acres of outside space. There are makeup artists on hand but some of the amazing work you will not get to see due to the actors location or the lighting. It also wears off quickly and then they need to pull the actors out to touch up. With that being said, they utilize masks and they do it very effectively. They have some unique creatures using masks and parts of masks. The only place where you will see a mask that you may recognize is in The Hollywood area. Being outside plays a factor in the items they wear. They keep this basic for safety for the actors and to deal with weather elements. However, basic does not mean boring because they do basic hauntingly well.
---
Customer Service:

8.25
Dayton Scream Park is well lit with free parking. Your GPS should take you to it, however, ours got us a little lost. Lance and his team has ordered signs so that if your GPS does what ours did you can just follow the signs. If you think you are really lost just call their number and Lance personally answers. His philosophy is he doesn't like recordings so he will not play a recording. With that being said, the rest of the staff is professional and very helpful. They are everywhere even on the trail to help if needed. While you are standing in the queue you will come across some ghoulish creatures who have made it off the trail. They like selfies. Just remember this haunt is outside and dark so take your time.
---
Atmosphere:

7.41
The moment you pull up you know your are in for a night of entertainment. The shining of lights and all the vendors will be ready for you. The night we attended there was no music but it was not quiet. You could hear the chatter and laughter of large groups. Mostly importantly you could hear the screams from the trail and the motorized sounds from different equipment. The creatures roaming around give you a good sense of what you might expect when you are told go to the light and turn right.
---
Special Effects:

7.7
DSP is one of the few haunts that maximizes scares with the use of sounds. Not just any sounds but realistic sounds because they are actually using pieces of machinery that make those sounds. Most of us are used to the sounds of chainsaws but what about a 4 wheeler speeding behind you or the creaking chain as the victim in the cage swings back and forth. Nothing like being on a dark trail where your scenes are crazy and the sounds are amplified. The sounds they use help all the scenes. They use things like shipping containers and tire stamps and random [stuff] to help with their special effects, which we think is creative.
---
Theme:

7.13
Dayton Scream Park says it all in the name. It is a place where all the horde things are looking to collect your screams no matter what it takes. With that it has subsections that cause screams. First is the trail. Nothing like cool, pitch black Fall nights to bring out a good yell. Then their is the Rat Trap where if something doesn't scare you, you might loose your sanity trying to get out. Next is Hollywood which is sure to bring about a scream when you come face to face with the one you hated as a child.
---
Fright Effect:

7.85
DSP does a good job at bringing scares at multiple levels; on the ground, in your face and even above you. They also provide scares to everyone from being anxious, claustrophobia, old childhood nightmares resurfaced and many more. Being outside and in the dark makes it hard to see things so it is not easy to predict or see what may happen to you or a group member. Just when you think you have it figured out guess again because they have distracted you.
---
Value:

8.8
Dayton Scream Park offers you 2.75 minutes of entertainment for $1.00 that you spend. It took our group 55 minutes to complete it all. This is a self guided tour so time may vary depending on your group and how fast you can find your way out of a pitch black maze. For $20 general admission tickets it is a good deal for at least an hour of scares.
---
---
Guest ReviewsGuest Average: 6.38 out of 10
Mike – 10/10 – October 14, 2023What a great haunt. I remember this from years ago and it has grown to an even better attraction. …show more The Actors provided true realism to their scenes, the amount of stuff in this place is mind boggling and the length of the trail was long, winding and superbly laid out. The actors were of all ages adding to the creepiness of the trail. Movie scenes were true to their genre. Fright Night at its best.
NewOrleansVamp – 9/10 – October 30, 2021We arrived near Midnight- there was no waiting in line. The monsters gave it their All! Great Maze …show more in the pitch dark. Never knew what was behind the next turn waiting for us. Longest Haunted House I have ever gone to- 2 hours. Best be in good physical shape to enjoy this one!!
Norma – 4/10 – November 3, 2018We visited this attraction on the last night of their 2018 season I believe. We did show up late …show more (about 20 minutes before they closed) and it was dead in the waiting line. Regardless, every group that was in the haunt somehow ended catching up to one another. We walked as slow as we could knowing there wasn't anyone behind us but we still couldn't stay away from the group in front of us. They had one teenage female that was petrified of everything so all the monsters kept taking advantage of it, cornering her every chance they got. They also followed her through multiple scenes that weren't theirs while our group tried to stay behind some and there were no entertainers around because they were all following her. When they would stop and turn around to go back to their base spots (if they even have them there), some of them just walked passed us without any effort towards scaring us. It was a disaster. This chic's name was Lauren and by the time we got to the exit of this thing, we were relieved that we didn't have to hear her name called out over and over and over anymore. She had to of been extremely annoyed by it herself. It took all of the fun out of it. Actors even stopped us in some of the maze portions so the other monsters could entertain their group for quite some time and they would just be staring off into outer space. The only way we knew they could talk is because they said Lauren's name already. Besides that, costuming was mostly store-bought quality. Nothing different to look at here. Scenes were the same. Some looked as if they had been built out there in the woods for years and they've sat through the seasons and no one's ever gone back to touch them up. Parts of the maze where there's a lot of plastic and wood seem to possibly be a danger. We didn't see any actors for quite some time in them bc they were following Lauren and if someone ignited one of these things, I'm afraid it would have taken us a long time to find the exit. Some spaces were very tight for us, if those were to fill with smoke where there are roofs, I don't think that would be good at all. At one point, we didn't know where to go at all so we weaved through these pipe-like things and found a hole and we started walking on this really dark path into the woods. There were props and things out there but 0 lights. Come to find out, it looked like a previously closed portion of the trail because when we got to the end of it, there was no way to get back into the maze. We had to crawl under caution tape to get back in. That right there tells you that no actors were paying any attention to our group. We paid full price for our tickets that night and we honestly should have just passed this place up. We've been here before too and it wasn't that bad. The highlights of the trip were the gentleman that introduced us to the park and gave us the rules before we went in. There was also one clown (Pickles, maybe
?) that actually put effort into scaring us but he was mostly one of the only ones. In one of the mazes there was a chainsaw assailant behind a door and we could hear the saw and see him through the crack of the door but we couldn't get in. When that door finally opened, holy shit! That was the best scare in there for sure! Also, there are places where you will need to duck down, tight corridors as mentioned above, uneven terrain, and a lot of walking (especially if you're bad at mazes) so be prepared for that.