Dayton Scream Park – Full Review
Dayton Scream Park is a Haunted Attraction located in Dayton, OH.
5117 Valley Street, Dayton, OH 45424View All Details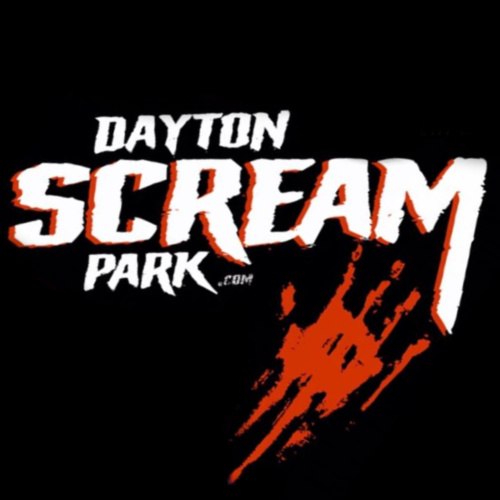 Features:

Free Parking, Food/Concessions, Special Events, "Old-School" (Low Tech), You may be touched, Movie Characters, Covered Outdoor Waiting Line, All-Outdoor Attraction, Family Friendly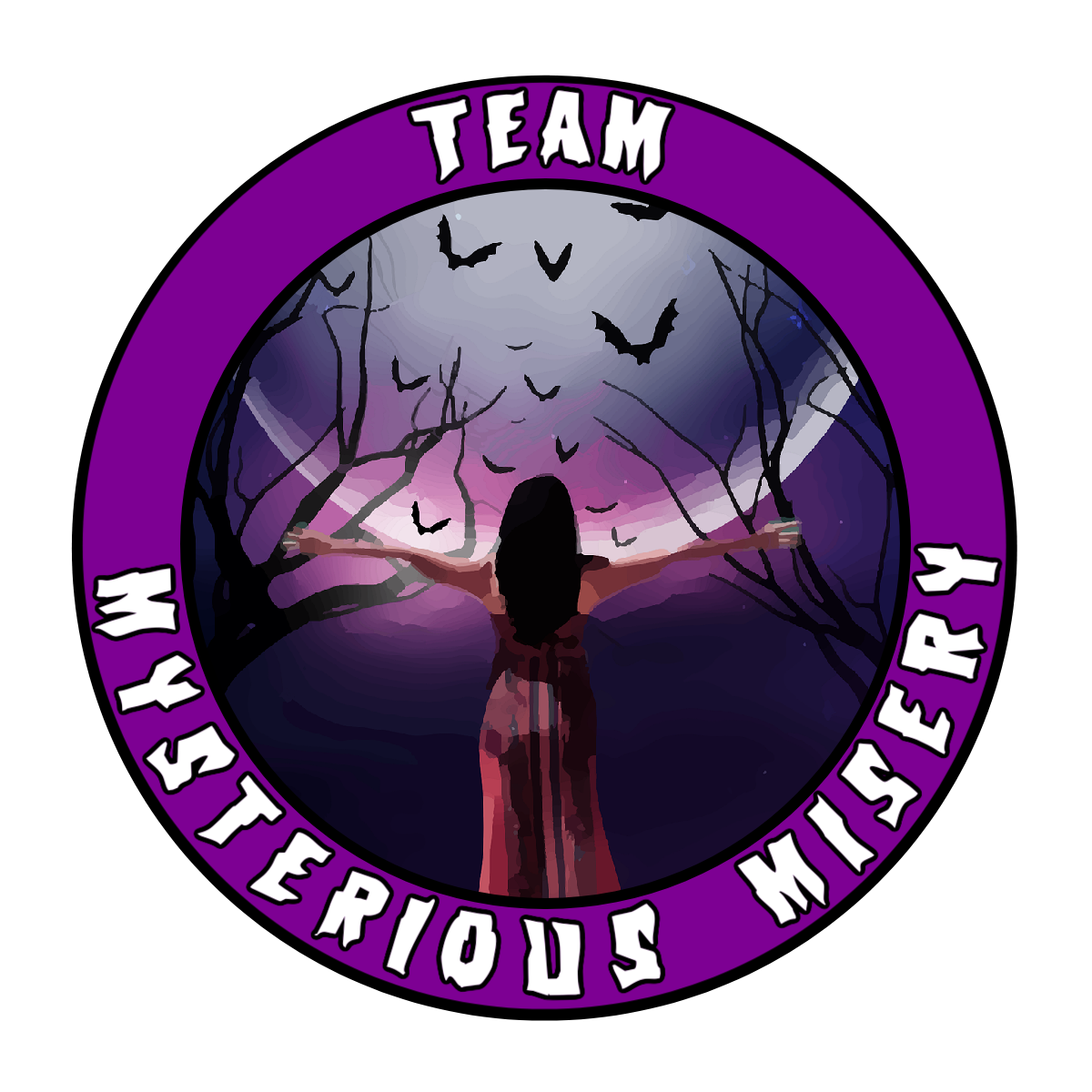 This attraction was reviewed on October 28, 2023 by Team Mysterious Misery.
---
About Our Reviews and Rating System
---
Final Score: 7.99
Final Scores – By Category

Final Scores – By Attraction

Summary:
Dayton Scream Park, with a rich two-decade history, has relocated to a new 20-acre area known as 'the compound.' The haunted attraction, spanning over two acres, delivers a spine-chilling experience that lasts approximately 35 minutes. Our team last visited DSP a few years ago, and we were amazed by the amount of changes. If you missed it this season, be sure to add the Dayton Scream Park to your must-visit list for the next thrilling season.
---
Cast Score: 7.93
Cast Scores – By Question

Cast Scores – By Attraction

Cast Review:
The Dayton Scream Park delivered a spine-chilling experience curated by a dedicated team of 100-120 volunteers. Their unwavering commitment, with one member clocking an impressive 21 years of attendance, reflected a passion for scaring the shit out of you. Each haunted scene we journeyed through was crafted by the volunteers and their creativity.
Among them, the creepy clowns stood out to me, particularly the clown that was brave enough to eat bugs (very disturbing as they let it crawl into their mouth). Another noteworthy encounter was Stitches; Logan did a great job bringing this character to life. We also found the jail duo a delight to experience but in a more creepy way (I may have thought holy shit, please tell me that knife they're holding isn't real).
The cast likes to engage visitors with unique dialogue and the unexpected offer of a poopcicle – a refreshing departure from the typical yelling and screaming in your face. Dayton Scream Park is committed to providing a broad spectrum of characters, such as classics like Freddy and Jason, and unique personalities like trailer park trash. While standing in line, make time to meet Bone Daddy, or he may just make time to meet you.
---
Costuming Score: 7.97
Costuming Scores – By Question

Costuming Scores – By Attraction

Costuming Review:
Dayton Scream Park offers a unique experience where cast members take the stage by designing their own scenes. The creative freedom allows for diverse and captivating characters, with most being crafted by the individuals portraying them. The presence of makeup and prosthetic artists on-site added an extra layer of expertise to ensure every detail was perfected.
A standout in the department was the Demon's Lair, where the demons' makeup and mask showcased a complete and cohesive look. The details added chilling authenticity to all the characters in that scene. Equally impressive was Stitches whose meticulously-designed look caught me off guard in the scene because I was amazed at how well it was done.
Dayton Scream Park did a great job integrating their characters and complete looks into their respective scenes. Each character complements their environment, creating a cohesive haunted experience.
---
Customer Service Score: 8.34
Customer Service Scores – By Question

Customer Service Scores – By Attraction

Customer Service Review:
Dayton Scream Park has relocated to Wrightway Road, departing from its former address on Valley Pike. If your GPS doesn't recognize the new address, the old one should still guide you correctly. Once in the area, numerous signs led us to the new haunt compound. Parking was free and came with helpful guides directing us to available spots or the convenient pick-up and drop-off line.
The staff were readily available for any inquiries we had or assistance we needed. For pre-visit information, the Facebook page provided more insight with real-time information and updates. There is a website for the haunt, but it is being updated to reflect Dayton Scream Park's new vibe and does not provide real-time updates like the Facebook page.
Notably, Dayton Scream Park is an outdoor haunted compound, which is becoming fewer and fewer in the business. Dress accordingly for potentially chilly or rainy conditions and embrace the unique atmosphere. Do not wear your Crocs for the love of your life and everything holy. However, please be aware that this haunt is not handicap accessible in our opinion. There are lots of stairs and narrow areas. Plan accordingly for an unforgettable visit.
Additionally, guests can enhance their experience with various food trucks, a psychic, and numerous other vendors available at Dayton Scream Park. They also offered some drip (i.e., merch, swag, etc.) if you want to let people know you made it out alive, starting at $20 and going up. Immerse yourself in the festivities surrounding the haunt, making it a completely hauntingly good night.
---
Immersion Score: 7.9
Immersion Scores – By Question

Immersion Scores – By Attraction

Immersion Review:
Dayton Scream Park has undergone significant transformations, offering a pre-haunt experience that goes beyond the scares. Explore the pre-haunt areas featuring food trucks, psychics, and intriguing vendors to entertain you. While waiting in line, encounter lively queue actors like Bone Daddy, who are dedicated to keeping the screams going.
Guests can absorb the rules and immerse themselves in music videos from the Merkins, setting the stage for the impending haunt. Unlike traditional haunted houses, Dayton Scream Park opted for a unique approach: no distinct storyline or theme. This intentional choice allows actors the creative freedom to craft their own scenes.
Each scene was a standalone experience, transporting you into different realms. A standout was the Trailer Park area, where we found ourselves immersed in stereotypical hillbilly surroundings that created a visually captivating and memorable encounter. Another that stood out was the Bengals Bus, a must-see for all those Who Dey fans. It will instantly immerse you in the tailgate of your dreams (or nightmares). The flow between scenes enhanced the overall haunted house experience, making Dayton Scream Park a must-visit for those seeking diverse and creatively driven scares.
---
Special FX Score: 8.04
Special FX Scores – By Question

Special FX Scores – By Attraction

Special FX Review:
Dayton Scream Park's new changes impressed with its special effects skillfully implemented across the two-acre haunt. Each scene was designed, boasting details that enhance the overall believability. The proper utilization of props contributed to the haunt's believability. Many were so convincing that I initially mistook some of them for mere decorations, and I was quickly proven wrong when Chucky burst through and chased me down.
Notably, animatronics were incorporated, lessening dead zones and maintaining a consistently engaging experience. Unique elements, like old chemical shipping cubes with distinctive lighting, added a refreshing touch. The use of laser lights was prevalent as well.
While the tire mats brought a distinctive flair to certain areas, I admit to having a love-hate relationship with appreciating their uniqueness but being wary of potential ankle-twisting incidents. The selective use of sounds in specific scenes effectively contributed to storytelling, avoiding overuse across the haunt.
Dayton Scream Park introduced several stand-out effects, including a falling locker, a pick fridge, any fridge, and a chainsaw that ingeniously set a bus on fire, showcasing the haunt's commitment to delivering a unique and memorable experience.
---
Scare Factor Score: 8.02
Scare Factor Scores – By Question

Scare Factor Scores – By Attraction

Scare Factor Review:
Team Mysterious Mystery returned to Dayton Screen Park after a COVID hiatus. Excitement filled the air as we anticipated the changes that had unfolded. Impressively, Dayton Scream Park evolved into a must-see haunted attraction.
What set them apart was its ability to cater to a broad audience, ensuring scares for everyone in the group. The haunt's diverse scenes covered a wide spectrum, keeping the experience dynamic and unpredictable. Some scares caught us off guard, defying expectations and adding an element of surprise.
Dayton Scream Park delivered a variety of scares, from chainsaws to drop doors and other unexpected twists, keeping us on their toes. The uniqueness extended to the ending, where a thrilling dash down a ramp added a distinct and memorable touch – a fitting climax to an exhilarating haunt experience. Dayton Screen Park proved that, even after a hiatus, it had successfully upped its scare game.
---
Entertainment & Value Score: 7.83
E&V Scores – By Question

E&V Scores – By Attraction

E&V Review:
Venturing into the depths of the two-acre Dayton Scream Park can bring you spine-chilling delight. This haunt has two admission prices for Friday and two for Saturday. Friday's General Admission is $20.00, and the VIP is $40.00. Saturday's General Admission is $25.00 and the VIP is $50.00. With these options, Friday's General Admission will give you the most scares per dollar. However, when it gets later in the season, remember, lines get long. We attended on a Saturday, and the haunt's regular admission offered an impressive 1.4 minutes of scares per dollar, showcasing commendable value in the haunted entertainment realm.
Beyond the haunt experience. The park offered extra thrills with optional add-ons, like the psychic, vendors, and tantalizing food truck, elevating the overall entertainment quotient. Parking is always free; I mean, who doesn't love free? The entertainment in line will keep you on your toes, or take your toes, but either way, it's fine, right? Dayton Scream Park offers a night full of frightful fun, making it a compelling option to add to the list for haunted attraction seekers.
---
View Full Score Sheet
---
Pics We Took From Our Visit:
---
---
Guest ReviewsGuest Average: 6.38 out of 10
Mike – 10/10 – October 14, 2023What a great haunt. I remember this from years ago and it has grown to an even better attraction. …show more The Actors provided true realism to their scenes, the amount of stuff in this place is mind boggling and the length of the trail was long, winding and superbly laid out. The actors were of all ages adding to the creepiness of the trail. Movie scenes were true to their genre. Fright Night at its best.
NewOrleansVamp – 9/10 – October 30, 2021We arrived near Midnight- there was no waiting in line. The monsters gave it their All! Great Maze …show more in the pitch dark. Never knew what was behind the next turn waiting for us. Longest Haunted House I have ever gone to- 2 hours. Best be in good physical shape to enjoy this one!!
Norma – 4/10 – November 3, 2018We visited this attraction on the last night of their 2018 season I believe. We did show up late …show more (about 20 minutes before they closed) and it was dead in the waiting line. Regardless, every group that was in the haunt somehow ended catching up to one another. We walked as slow as we could knowing there wasn't anyone behind us but we still couldn't stay away from the group in front of us. They had one teenage female that was petrified of everything so all the monsters kept taking advantage of it, cornering her every chance they got. They also followed her through multiple scenes that weren't theirs while our group tried to stay behind some and there were no entertainers around because they were all following her. When they would stop and turn around to go back to their base spots (if they even have them there), some of them just walked passed us without any effort towards scaring us. It was a disaster. This chic's name was Lauren and by the time we got to the exit of this thing, we were relieved that we didn't have to hear her name called out over and over and over anymore. She had to of been extremely annoyed by it herself. It took all of the fun out of it. Actors even stopped us in some of the maze portions so the other monsters could entertain their group for quite some time and they would just be staring off into outer space. The only way we knew they could talk is because they said Lauren's name already. Besides that, costuming was mostly store-bought quality. Nothing different to look at here. Scenes were the same. Some looked as if they had been built out there in the woods for years and they've sat through the seasons and no one's ever gone back to touch them up. Parts of the maze where there's a lot of plastic and wood seem to possibly be a danger. We didn't see any actors for quite some time in them bc they were following Lauren and if someone ignited one of these things, I'm afraid it would have taken us a long time to find the exit. Some spaces were very tight for us, if those were to fill with smoke where there are roofs, I don't think that would be good at all. At one point, we didn't know where to go at all so we weaved through these pipe-like things and found a hole and we started walking on this really dark path into the woods. There were props and things out there but 0 lights. Come to find out, it looked like a previously closed portion of the trail because when we got to the end of it, there was no way to get back into the maze. We had to crawl under caution tape to get back in. That right there tells you that no actors were paying any attention to our group. We paid full price for our tickets that night and we honestly should have just passed this place up. We've been here before too and it wasn't that bad. The highlights of the trip were the gentleman that introduced us to the park and gave us the rules before we went in. There was also one clown (Pickles, maybe ?) that actually put effort into scaring us but he was mostly one of the only ones. In one of the mazes there was a chainsaw assailant behind a door and we could hear the saw and see him through the crack of the door but we couldn't get in. When that door finally opened, holy shit! That was the best scare in there for sure! Also, there are places where you will need to duck down, tight corridors as mentioned above, uneven terrain, and a lot of walking (especially if you're bad at mazes) so be prepared for that.
Join ourspookyadventures!
We visit Halloween haunted attractions year-round! Follow us for haunted house walkthrough videos, behind the scenes footage, and more!