Dead Acres Haunted Hoochie – Full Review
Dead Acres Haunted Hoochie is a Haunted Attraction located in Pataskala, OH.
13861 E. Broad Street, Pataskala, OH 43062View All Details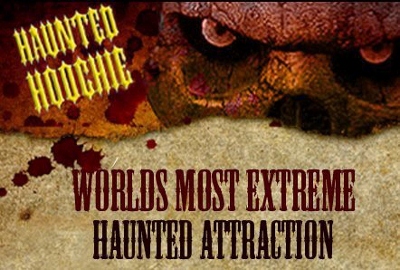 Features:

Paid Parking, Restrooms/Porta Potties On-Site, Food/Concessions, Gift Shop/Souvenirs, "Hi-Tech" Attraction, "Extreme" Attraction, You may be touched, Original Characters, Uncovered Outdoor Waiting Line, Indoor/Outdoor Attraction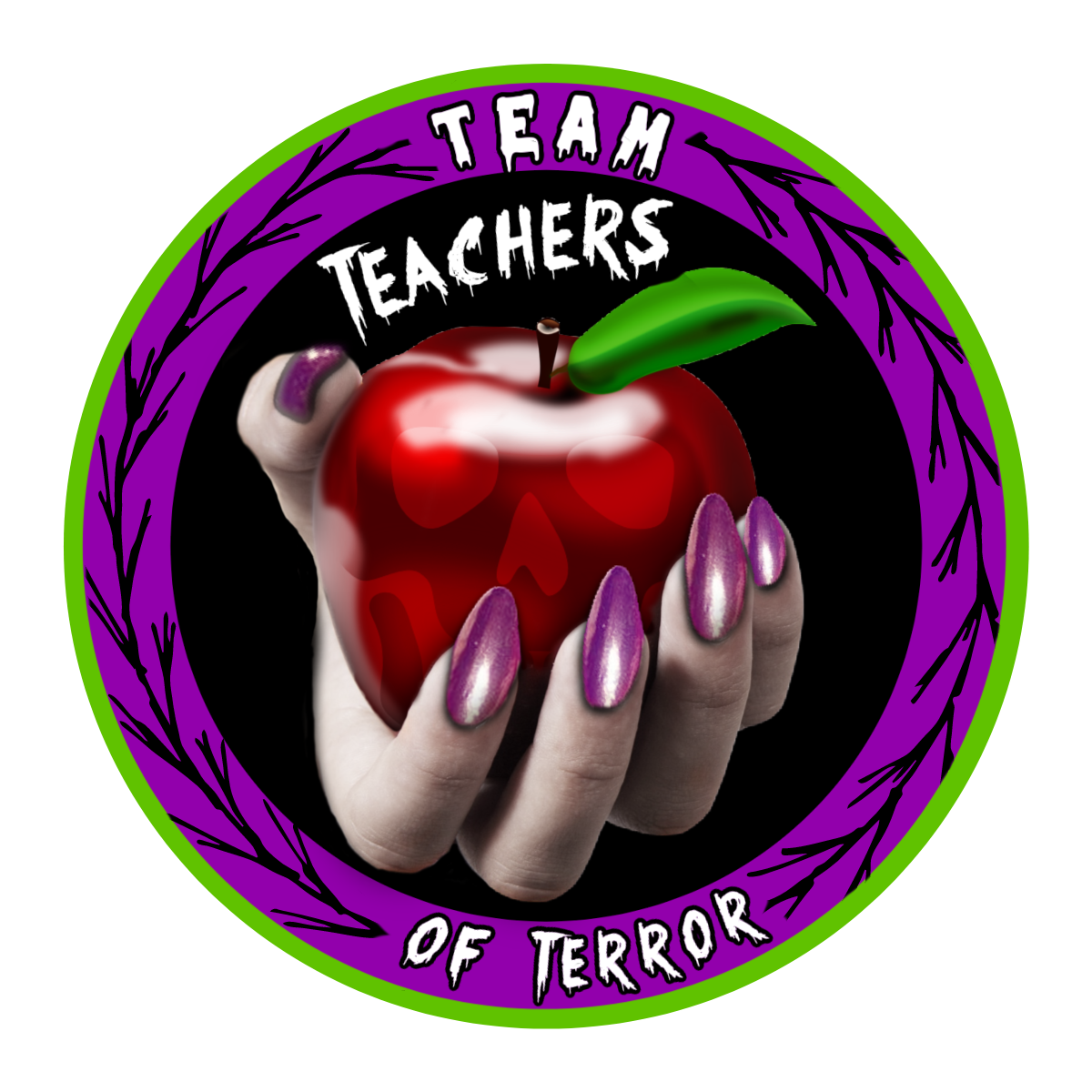 This attraction was reviewed on September 16, 2022 by Team Teachers of Terror.
---
About Our Reviews and Rating System
---
Final Score: 8.81
Final Scores – By Category

Final Scores – By Attraction

Summary:
Vulgar. Obscene. Outrageous. All these words are synonymous with the Haunted Hoochie, and deservedly so. Due to the vein this haunt hits, they've proven to be polarizing. The goal is to get you as far out of your comfort zone as possible with foul language, gore, and mature subject matter. And no, they will not apologize for it.
Just so you know, this is a touch haunt, so the actors will touch guests. This haunt is a Bucket List Haunt for the extreme haunt crowd, but be aware that you will be tested!
---
Cast Score: 8.81
Cast Scores – By Question

Cast Scores – By Attraction

Cast Review:
Hoochie had actors seemingly in every nook and cranny of the place, especially in the main indoor/outdoor section. There were very few places we got any form of reprieve from the onslaught of actors doing their dirty deeds. All the actors seemingly were committed to their parts, and we had no question as to their ultimate goal of catching us off-guard and making us scream. We were yelled at throughout, but we didn't have much dialogue with them, nor did they appear to share much dialogue with each other. We caught a "fresh meat" comment, and some phrases we couldn't quite make out, but we're pretty confident we are better off not knowing… we're sure it wasn't very nice.
We came across different characters including clowns, a tortured naked dude, a perverted chicken lover (and other country folks), scantly clad, money-grabbing nuns, mysterious creatures, cape-wearing creepsters, a church leader and a probable Jesus character, and also more chainsaw maniacs and spark tool handlers than we can count.
The 3D Bad Trip attraction, for the 5 minutes of our time in there, could have used more actors as we walked quite a bit without interaction with any actors. The actors that were there were loud, aggressive, and committed to popping out and startling us.
---
Costuming Score: 7.93
Costuming Scores – By Question

Costuming Scores – By Attraction

Costuming Review:
The most "unique" costumes were the naughty nuns. We knew what they were by the church scene they were placed in and the dressing on their heads. However, they had ditched the traditional cloak for a "barely there" black leather, dominatrix-style outfit, and some bright-colored contacts. Poor naked guy no doubt wished he had a costume, we certainly did!
More often than not, the costumes primarily consisted of dirtied street clothes or fatigues. We also found ourselves faced with a monkey-type creature that appeared to be appropriately costumed from head to toe in an equally appropriate jungle-themed room. Most makeup was dark and basic. Some masks fit well, but others did not.
---
Customer Service Score: 9.38
Customer Service Scores – By Question

Customer Service Scores – By Attraction

Customer Service Review:
As always, we had GPS do the talking to get us to the Hooch. We arrived at dusk and missed the entrance. Fortunately, when we made a second attempt, we got help from a parking attendant directing us to the correct entrance. After we paid $3.00 cash, we were guided by two parking attendants to our parking spot in a large grassy field. Since there was nearly no lighting in the parking area, we easily found the lights toward the attraction and walked through the midway without incident.
We counted three large sections of porta-pots along the walk to the VIP line. (We ordered our VIP tickets online the night before and discovered we needed to keep moving along the VIP line.) With the ropes set up for large crowds and minimal useful signage to direct us, we needed guidance more than once to get us exactly where we needed to be. We were very pleased with the kindness and professional behaviors of the staff that helped us get to where we needed to be and answer all of our questions. We also noticed security staff posted all throughout and noted no safety concerns. We spotted a souvenir shop and food booth in the midway selling a variety of foods to fuel our night. To return to the car, we took the same path we entered on and drove until we found the dark and low-lying exit sign up ahead.
They have a very detailed website providing all the pertinent information a potential guest would need. FAQ, ticket sales, directions, dates of operation, photo and video gallery, reviews, contact info, and even an online souvenir shop, just in case you want to order some merch before or after your visit. Here, online, and in person, customers are warned about the graphic content they will encounter should they choose to proceed.
---
Immersion Score: 9.25
Immersion Scores – By Question

Immersion Scores – By Attraction

Immersion Review:
The pre-haunt area included a wide midway with lots of entertaining signs to read, Halloween lights, and props to look at. Further in, we were treated to more large and illuminated eye candy (Farris wheel, mini coaster, car props). While in the midway, we apparently walked into a character convention because we were swarmed with three to four characters carrying weapons and just generally messing with us. While in the queue area, we had music through the speakers and a massive TV playing various YouTube hits. Directly above us was a lady in fishnet stockings swinging her hips and dancing to the music in a cage. We spotted an unused stage area on the day of our visit.
There is a short little walk across the midway to the next attraction Bad Trip, which also spilled out into the midway near the souvenir shop and food booth.
---
Special FX Score: 9.13
Special FX Scores – By Question

Special FX Scores – By Attraction

Special FX Review:
Once inside the haunt, we were treated to the first of many special effects, the now famous shotgun scene. For anyone living under a rock who doesn't know, we were given a brief narrative from the actor, who sits down and places a shotgun in his mouth, pulls the trigger, and blood is blown onto the window directly behind him.
We experienced pyrotechnics in the form of a flaming pentagram, several massive animatronics moving and growling, thick fog, and blinding strobe lights. We bore witness to a most unusual demon baby birth, with the baby shooting out from its mother. Some characters came out with chainsaws and sparking tools. We boarded a crashed airplane complete with bloody victims and were nearly run over three times by a moving vehicle of some sort. We traversed through two of some of the most effective vortex tunnels to date. We also enjoyed the massive 3D "roving eye" in Bad Trip that moved around like it was alive. We walked through rooms with flowing water and rooms that appeared on a stage specifically to display various acts of violence.
Sounds were playing throughout the night, mostly consisting of loud, heavy metal music. Walking through the war section, they added a nice touch of sounds seemingly coming from a truck for a more real feel, coupled with gunfire and a water cannon, giving us a more realistic feel. The casket and catacomb mazes created a sensory overload with the loud music, fog, and strobe lights, all the while leaving us to basically try to feel our way through. The authentic airplane cabin was nicely done with the typical sounds one would expect when boarding a plane. When there wasn't metal, party, or "old time drinkin" music, there were creepy, ambiant sounds or screaming chickens… and chainsaws… lots and lots of chainsaws.
---
Scare Factor Score: 9.24
Scare Factor Scores – By Question

Scare Factor Scores – By Attraction

Scare Factor Review:
When going through the list of scares, we found that Haunted Hoochie uses several categories of scares, some simultaneously. The scary subject matter, and thus the psychological scares we faced include suicide by gunshot, baby murders, creatures (in person and giant animatronics), and counter-religious activities. They're known for blood and gore, so we not only witnessed the mature subject matter, we fully experienced it with the added blood and gore. Many, many times, we watched actor-on-actor violence and victims screaming with beheadings and mutilation or torture.
While in the dark sections, actors used a lot of disguise and distraction to create a pop or jump scare and coupled that with coming at us from different directions and at different people in line. There were sudden and unexpected bursts of sounds and light, and the two very effective tunnels using the disorientation techniques. We didn't just watch a show here, actors were also grabbing at us and threatening/cussing/screaming/yelling at us. Not only this, but we didn't experience any dead spaces or downtime at all.
Unfortunately, we did witness some repetition of things, like chainsaws and beheading. When this happens, the scare just isn't as effective as it was the first time.
---
Entertainment & Value Score: 7.81
E&V Scores – By Question

E&V Scores – By Attraction

E&V Review:
The general admission ticket price is $30, with the VIP fast pass set at $50. Our total time in both attractions was right at 25 minutes, thus creating a minute per dollar score of 0.83.
Due to the graphic nature of this program, we sure felt like we were in there longer than 25 minutes! We laughed, jumped, and screamed the entire way through!
---
View Full Score Sheet
---
Pics We Took From Our Visit:
---
Promo Images:
Click to Enlarge
---
Guest ReviewsGuest Average: 8.44 out of 10
Michelle – 10/10 – October 29, 2020This was so awesome. I am friends with some actors and my 9 year old son begged all summer to go and …show more I finally decided to take him, he did get scared after seeing the first scene in the main house but it was nice the actors helped us out and that there were still other things we were able to do! He absolutely loved the 3d clown house maze! And he love the interaction with the actors. I was so happy that even though he got scared there was still something for him to do and we had such a blast!!
Cody Bodnar – 10/10 – September 19, 2020The Best haunted house I have been to
Adam – 9.5/10 – October 5, 2019It was a great time,the Haunted Hoochie will have you looking over your shoulder the whole time.
---
Past Awards
---
2022 Awards
Most Outrageous Haunt (Given by: Team Teachers of Terror)
---
2020 Awards
Wildest Haunt & Cast (Given by: Team Cleaverland)
---
---
Past Awards
---
2022 Awards
Most Outrageous Haunt (Given by: Team Teachers of Terror)
---
2020 Awards
Wildest Haunt & Cast (Given by: Team Cleaverland)
---