Review of Dead Mans Farm Haunted Attraction
Review of Dead Mans Farm Haunted Attraction
Review of Dead Mans Farm Haunted Attraction
Dead Mans Farm – Full Review
Dead Mans Farm is a Haunted Attraction located in Philadelphia, TN.
13100 W Lee Hwy, Philadelphia, TN 37846View All Details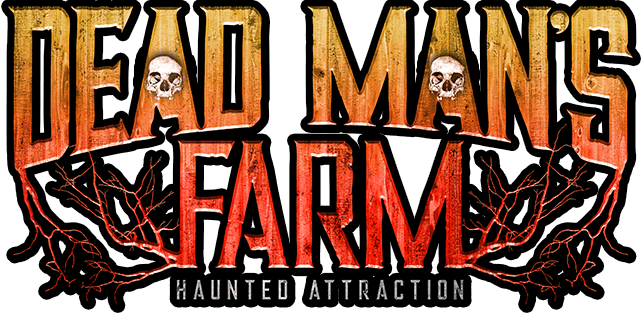 Features:

Paid Parking, Restrooms/Porta Potties On-Site, Handicap Accessible, Food/Concessions, Gift Shop/Souvenirs, Optional Games/Midway, You will NOT be touched, Uncovered Outdoor Waiting Line, Covered Outdoor Waiting Line, Indoor/Outdoor Attraction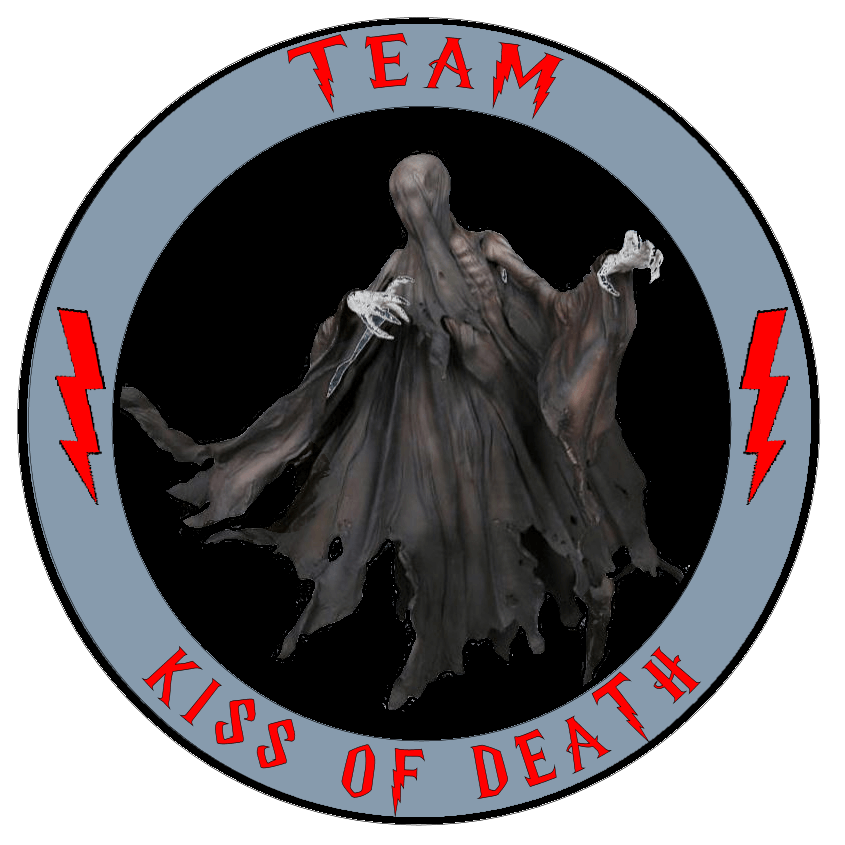 This attraction was reviewed on October 22, 2022 by Team Kiss of Death.
---
About Our Reviews and Rating System
---
Final Score: 8.55
Final Scores – By Category

Final Scores – By Attraction

Summary:
Dead Man's Farm has once again impressed us with their fantastic haunted attractions! They have 2 haunted attractions on-site: The Bludgeon House and the Clowns of the Corn. The Bludgeon House is an indoor-outdoor attraction that hosts grandpa Bludgeon, his crazy relatives, and many creepy creatures. The Clowns of the Corn is an all-outdoor attraction that holds deranged clowns that derailed off the train tracks.
Can you survive the Bludgeon family and all their creatures they let loose within the Bludgeon House? And can you make it through the Clowns of the Corn without becoming trapped within to become a part of their show forever? Face your fears at Dead Man's Farm!
---
Cast Score: 8.68
Cast Scores – By Question

Cast Scores – By Attraction

Cast Review:
The actors really kept the entertainment flowing throughout The Bludgeon House. Every scene we went through held a new character ready to scare us. However, The Clowns of the Corn could have benefitted from more actors. There were a few areas of dead space that didn't contribute to the suspense of the haunt.
The actors in both The Bludgeon House and Clowns of the Corn played their parts phenomenally! They were true to their roles and stayed in character the whole time. We could tell they were improvising most of their dialogue and playing off each other.
In addition to the fantastic dialogue, they even made us part of the show! They would force us in different locations and wouldn't let us go until we played along with them. We got locked behind bars, inside a coffin, and tied up in chains. This was all due to us having touch passes. If you do not have them, they won't lock you up but they will still block your path, converse with you, and scare you in every way.
Every character inside the Bludgeon House behaved differently. There were characters that would act creepily and lurk, some who were up front and angry, some who were demanding and yelling in our faces, and some who would act crazy. Inside Clowns of the Corn was a bit different. Since most characters were clowns, they would mostly act the same-trying to play jokes on us. But, some of the characters would be creepy and lurk.
---
Costuming Score: 8.8
Costuming Scores – By Question

Costuming Scores – By Attraction

Costuming Review:
Each costume had its own unique look. They were well-fitted to each of the actors, they were all detailed and complete. We came across some very creative-looking characters. There was the lady in the kitchen who didn't appreciate me hating her cooking, the man with the machete who kept following us everywhere, and the creepy girl who locked me up to become part of the show.
The Bludgeon House did some very creative things with the use of makeup and masks. Most actors just seemed like crazy family members but each one had their own skillfully designed makeup. The Clowns of the Corn mostly held clowns but each one had a different design of makeup. They had a few others wearing masks, such as the ghillie monster or the mask with antlers.
Each scene had their own character that was strategically placed for that particular scene. Since The Bludgeon House was mostly supposed to hold family members and a few creatures, they did very well at creating characters that fit their scenes. Many of the characters could have fit anywhere within the house though. The Clowns of the Corn were able to do the same thing but with clowns and creatures of the night.
The queue actors did a fantastic job of creating an air of believability. Since Dead Man's Farm had two very different haunted attractions, they had different types of queue actors roaming around at each line and around the Midway areas. Each of them looked very detailed and convincing.
---
Customer Service Score: 10
Customer Service Scores – By Question

Customer Service Scores – By Attraction

Customer Service Review:
This attraction can be seen from very far away with the amount of lights and activity. Once you pull into the all-gravel parking area, there are signs leading the way until you hit the parking booth where you pay a $5 parking fee. Then you are directed by the many parking attendants on where to park. As soon as you enter the main attraction, there is a sign directing you to where everything is located. Everything is clearly marked but we did notice that the queue lines became quite long because there were people lined up past the entrance.
Everything seemed very safe at Dead Man's Farm. We saw many local police officers and people in 'security' shirts. We have even been told that the local fire department is on standby. Any uneven surfaces within the haunts had the appropriate handrails or lighting to show any possible trip hazards.
Every single person we encountered was very friendly and engaging. Each of them would ask us about our experience so far and ensure we were having the best time possible. Each staff member was also wearing "Dead Man's Farm" apparel to make it obvious that they worked there.
Before arriving, we looked at their website and Facebook page. They have a spectacular website! They have attraction information, touching policies, rainout information, and many other things. Make sure to check it out for any questions you may have or just to read up on the stories behind the haunt.
---
Immersion Score: 8.9
Immersion Scores – By Question

Immersion Scores – By Attraction

Immersion Review:
The pre-haunt areas are phenomenal! They have scare actors roaming around, lights and many spooky decorations, fire performers, a large pumpkin display where they also sell pumpkins, bonfires, midway games, and multiple food trucks. You can easily spend all night at Dead Man's Farm, we certainly did!
The storyline for The Bludgeon House was given to us when we first entered. Throughout the house, the storyline was highly effective and carried through very well. Each scene was directly related to the theme, whether it was a kitchen with a crazed lady doing all the family's cooking or the 'basement' boiler room with a deranged machete wielding maniac. The storyline for the Clowns of the Corn seemed to do fairly well. Every scene appeared to be another housing structure for a different clown or creature.
Each scene seemed to flow together very well in the Bludgeon House. The only reason we ever came upon another group within the house was because we got locked up multiple times to become part of the show. They truly made us feel like we were never going to escape! The Clowns of the Corn mostly held scenes of houses or small shacks. There were some areas of dead space and it could have benefitted from props or actors.
The atmosphere after each of these attractions was outstanding. Each exit was located within the main Midway area so it didn't matter which haunt you started with. Once finished with both haunts, we stuck around for the Midway activities, some food from the food trucks, and the fire performances.
---
Special FX Score: 7.59
Special FX Scores – By Question

Special FX Scores – By Attraction

Special FX Review:
Most sound effects used in the Bludgeon House were creepy haunted house sounds. They created an effective uneasy feeling throughout the entire house. The Clowns of the Corn was mostly silent unless there were scare actors speaking to us. We occasionally heard carnival music, but overall, it was silent.
Scene designs within the Bludgeon House were incredible! Each room was obvious what it was supposed to be and a lot of detail and creativity went into it. Clowns of the Corn scene designs weren't as effective as the Bludgeon House. Most of the scenes were just small shacks or random props so it was difficult to tell what each scene was supposed to be.
The props in the Bludgeon House were disgusting and effective. They had giant monster animatronics, bloody bodies on the walls, barrels 'falling' to look like they were going to hit us as we walked by, a vomiting animatronic person, and many others! The Clowns of the Corn didn't have very many props or animatronics. The ones they used were decent but it was mostly dull.
The special effects in the Bludgeon House were well done and effective. They used strobe lights, fog, a honking car, water splashing, and even more fog! The fog was not overused though, it created an uneasy vibe since it blocked your vision. The Clowns of the Corn used different types of lighting to create a creepy feeling.
---
Scare Score: 7.58
Scare Factor Scores – By Question

Scare Factor Scores – By Attraction

Scare Factor Review:
The Bludgeon House was terrifying. Because we had the touch passes, our experience was intensely amplified. We were separated multiple times, locked up, and became part of the show. The actors wouldn't let us out if we didn't play along. However, I believe we would still have been scared multiple times if we didn't have the touch passes. The Clowns of the Corn was more entertaining than it was scary. We still had a great time and the clowns still held us hostage a few times, but it was less scary and more fun.
The scare actors in both attractions seemed to attempt to scare everyone in the group. Because my team was separated multiple times in both attractions, we ended up joining other groups from time to time and the scare actors would scare from all directions.
The scares in the Bludgeon House were less predictable than the Clowns of the Corn. The Clowns of the Corn had spaces in the corn with nothing going on and occasionally, there would be a scare actor that would jump out. But because they had those spaces, you could see the next scene from a distance, so it became somewhat predictable. However, the Bludgeon House made it very difficult to tell when the next scare was going to happen.
Each attraction provided a wide variety of scares. There were jump scares where an actor would suddenly jump out, phobias with the use of spiders and clowns, and camouflage where they had the ghillie monster and other actors hiding in a darkened area. They also used disorientation where the clowns used a sudden burst of light in a darkened cornfield, blood and gore, and sensational scares where they used water to look like acid spewing everywhere.
---
Entertainment & Value Score: 9.25
E&V Scores – By Question

E&V Scores – By Attraction

E&V Review:
The entertainment of both attractions highly amused us. We felt like each attraction was a decent length although we could have spent more time inside the Bludgeon House taking in all the detail. We wished the Clowns of the Corn were a bit more scary as well.
The extra entertainment aside from the main attractions was amazing! We easily spent 3 hours hanging out at Dead Man's Farm-not including the wait time in the queues. We watched the fire performers, which were spectacular! They had bonfires and private bonfires set up everywhere, many Midway activities for an extra charge, scare actors roaming everywhere, and a fantastic pumpkin display.
Ultimately, we felt that Dead Man's Farm was worth the ticket price. Both attractions are included in the cost of the ticket which is $36. We spent a total of 29 minutes in both attractions for a minutes per dollar rating of 0.81. This price seems to compare to other attractions in the area and Dead Man's Farm is definitely worth the visit!
---
View Full Score Sheet
---
Pics We Took From Our Visit:
---
Promo Images:
Click to Enlarge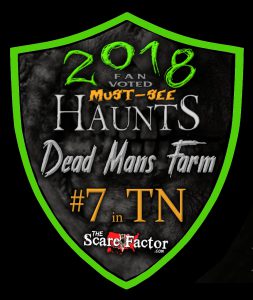 ---
Have you visited this attraction?
---
Past Awards
---
2022 Awards
---
---
Past Awards
---
2022 Awards
---