Dead Mans Farm – Full Review
Dead Mans Farm is a Haunted Attraction located in Philadelphia, TN.
13100 W Lee Hwy, Philadelphia, TN 37846View All Details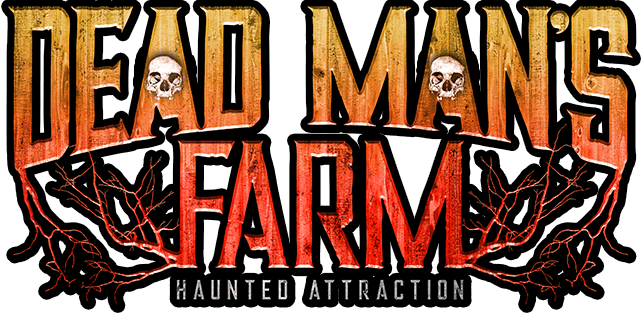 Features:

Paid Parking, Restrooms/Porta Potties On-Site, Handicap Accessible, Food/Concessions, Gift Shop/Souvenirs, Optional Games/Midway, You will NOT be touched, Uncovered Outdoor Waiting Line, Covered Outdoor Waiting Line, Indoor/Outdoor Attraction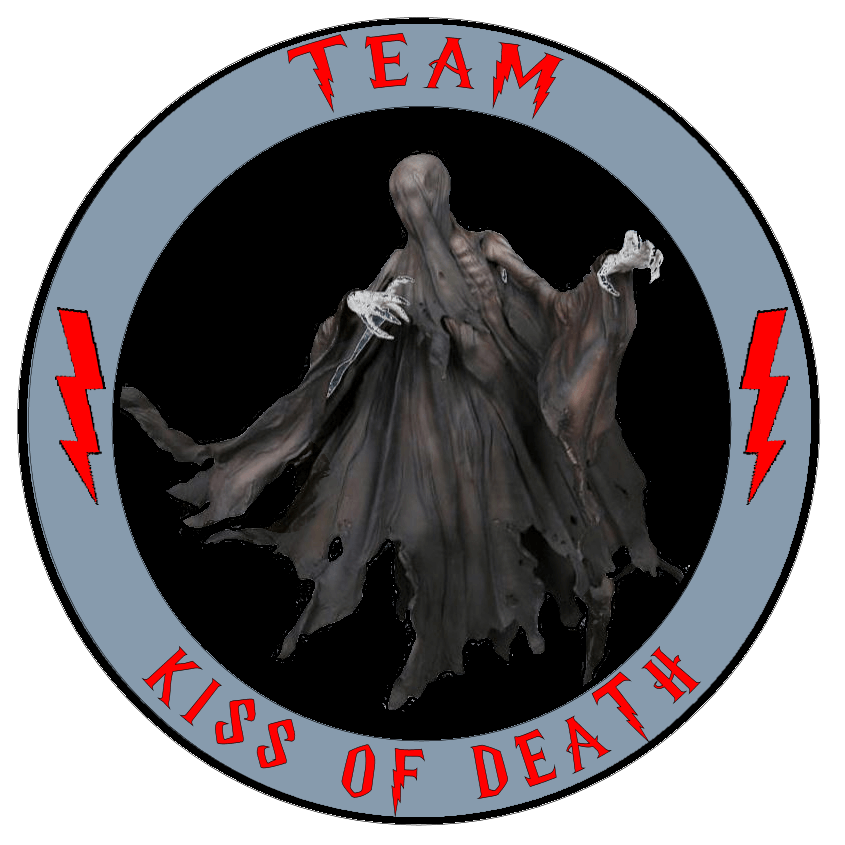 This attraction was reviewed on October 1, 2023 by Team Kiss of Death.
---
About Our Reviews and Rating System
---
Final Score: 8.5
Final Scores – By Category

Final Scores – By Attraction

Summary:
Fifteen years of fear, indeed! Dead Man's Farm has once again put on a fantastic show! This attraction is very easy to locate and navigate the premises. Everything is well-lit, with signage everywhere. They charge a parking fee of $5.00 (cash only), so make sure to bring some cash. Most nights, they have multiple food trucks on-site, so there are plenty of food options. You are sure to work up your appetite after screaming so much!
There are portable restrooms, souvenirs, a pumpkin patch, bonfires, mini escape rooms, fire performers, and many photo ops! They offer an optional touch pass upgrade, which we highly recommend to enhance your experience.
Come on out to Dead Man's Farm to face your fears against Grandpa Bludgeon and his family of lunatics. Come face to face with zombie clowns, a deranged butcher, strange creatures, and lots and lots of blood.
---
Cast Score: 8.76
Cast Scores – By Question

Cast Scores – By Attraction

Cast Review:
The cast members in Clowns of the Corn can be found all throughout the trail. They all did a fantastic job of playing the part they were meant to. Many of them were just your typical clowns, but there were some others thrown in that played a different role. Each of them played off of things we would say to create their own unique dialogue, if they were able to speak, of course.
They would use the scenes and their props to interact with us or block our path. One scene really surprised us. We had our path blocked by a closed gate and were distracted by a question when suddenly we were surrounded by zombie clowns crawling out of the corn. Clowns of the Corn may have been mostly clowns, but each one had their own unique purpose for being in the scene they were in.
The cast members in the Bludgeon Haunted House were fantastic! We even saw the same actors multiple times. It's almost like they were stalking us! And they played their parts very well. If I didn't know any better, I would have thought these people really were relatives of the Bludgeon family.
They also did a fantastic job of interacting with us. I received the optional touch pass, and my partner did not. The touch pass is where it's at! I was forced to join the crazy family for dinner, I got trapped in a cage for 3 minutes, forced to sing like a bird, threatened to be chopped up with a chainsaw, thrown in a coffin, and many other interactions! Every character had their own purpose for being in the location they were at, and it was clear what their intentions were with us: we were going to be sacrificed!
---
Costuming Score: 8.5
Costuming Scores – By Question

Costuming Scores – By Attraction

Costuming Review:
Each actor in Clowns of the Corn had their own unique costume that seemed to be custom made to fit that person. Most of them, especially the zombies, had on very grungy and distressed clothing. The masks and makeup were very much the same in that they fit the costumes well and were very realistic.
The entire theme of this haunt was clowns in a cornfield that got turned into zombies, so we knew we were most likely to see zombie clowns and other characters you would find in a cornfield. Each scene was different from the rest, and the costumes seemed to fit the scenes fairly well.
Each costume within the Bludgeon Haunted House had its own unique look and fit the scene very well. We encountered a witch in a sacrificial room, ladies preparing dinner in a kitchen, a butcher in a bloody workshop, and many others. The masks and makeup were much the same in that they all had their own unique look. We didn't notice any crazy designs, but everything fit together well.
The queue actors were very realistic and interactive. They would roam from queue to queue and the midway area to creep up on unsuspecting guests or keep them entertained. We especially liked the pumpkin girl. She seemed very sweet and even gave me a gift!
---
Customer Service Score: 9.63
Customer Service Scores – By Question

Customer Service Scores – By Attraction

Customer Service Review:
Dead Man's Farm is very easy to locate. We put it in our GPS, and we located it without any problems. There are large signs and a lot of lighting to illuminate the parking area and the entrance. Parking costs $5.00, cash only, so be sure to bring cash. There are multiple parking flaggers, and the lot is entirely gravel. Everything is clearly marked with signs and a lot of lighting.
We never noticed anything dangerous within Dead Man's Farm. The entire Bludgeon Haunted House is flat flooring, so there aren't any trip hazards, and Clowns of the Corn doesn't have any corn stalks in the way. They even put down hay in case it rains and gets muddy.
Most every staff member we spoke with was helpful and friendly. We only encountered one member that didn't seem like she wanted to be there, however, I was asked if I was okay coming out of the corn field because I got some fake blood on my leg. Hazard of getting the touch pass! Everyone was also wearing a "staff" or "security" t-shirt, so they were easily identifiable.
All information about Dead Man's Farm can be found on their awesome website! They list the ticket prices/options, dates/times, FAQs, the legend of the haunt, and many other things! Check out their website, and all your questions will be answered.
---
Immersion Score: 8.85
Immersion Scores – By Question

Immersion Scores – By Attraction

Immersion Review:
The pre-haunt atmosphere at Dead Man's Farm is one of the best I have seen. They have an awesome Midway area with games, fire performers, pumpkins galore, and many other fun things to see. Immediately upon entering the area, we just knew we were about to get spooked.
The theme in Clowns of the Corn was obvious right from the start. We were immediately introduced to a zombie clown warning us about more zombie clowns and then threatening to bite us. The story is that a circus train derailed on this cursed land, and the clowns got turned into zombies after they made the cornfield their home. It is especially cool that there is an actual train track right next to the corn. Dead Man's Farm used the cornfield to their advantage. They filled the space well with different scenes and dispersing actors between the scenes.
The Bludgeon Haunted House's theme was told to us by the witch at the start of the haunt. She informed us that for the last 15 years, Grandpa Bludgeon has been using her dark magic by stealing the souls of many innocent victims. But she has finally come for repayment and will be taking the souls for herself. This storyline seemed to carry pretty well throughout the haunt. We encountered the entire Bludgeon family attempting to steal everyone's soul. All the while, meandering through the house and yard of their family. Each scene transitioned to the next very well as everything fit together.
The atmosphere after both Clowns of the Corn and the Bludgeon Haunted House was much the same as the pre-haunt atmosphere. Each exited into or near the Midway so you didn't feel like you had to leave immediately. And there were still plenty of other things to do after seeing both haunts.
---
Special FX Score: 7.59
Special FX Scores – By Question

Special FX Scores – By Attraction

Special FX Review:
The sound effects within Clowns of the Corn were used appropriately and provided a sense of unease. They mostly used creepy carnival music, but there was a scene with scarecrows, and they used crow sound effects during that part. Each scene held a lot of creativity. The first large scene was very cool, with the truck and carnival props and the use of a horn honking.
We did not see any animatronics being used, but there were many props within Clowns of the Corn. Any props were purposefully placed in areas that fit with the scene. There were not a lot of sensory effects either. The only times we noticed something other than light illuminating the path were when we were blasted with a bright light, then a scare, or during the dance party with the clowns.
Within the Bludgeon Haunted House, we noticed the use of sound effects was very effective in creating a more tense atmosphere. Each scene had its own sounds, for example, there was creepy child's music playing in the playground area or outdoor sound effects used in the cemetery. Each scene was created thoughtfully and skillfully. Time was taken to place little details in each area that didn't go unnoticed.
Props and animatronics were used effectively in areas without any scare actors. One of our favorites was the guy standing at a toilet with his pants pulled down. It looked like there was poop on his behind. Yuck! Another favorite was the giant animatronic creature. We weren't expecting that one!
The Bludgeon Haunted House had some unique sensory effects. Such as the guy vomiting in a barrel where water was used or flashing lights with fog.
---
Scare Factor Score: 7.43
Scare Factor Scores – By Question

Scare Factor Scores – By Attraction

Scare Factor Review:
Clowns of the Corn was more fun than scary, however, there were still times when we were frightened because the actors came out at the right time to make us jump out of our skin. We also felt uncomfortable at times because zombies would get way too close or the clowns made us dance with them.
We felt that because one of us had the touch pass and one did not, that the one with the touch pass got singled out within the cornfield. The timing of each scare was near perfect. Some of those actors had some amazing hiding places and we never saw them coming.
The Clowns of the Corn provided a decent variety of scares to keep us on our toes. There were a few different jump scares, some distractions, phobias, and intimidation as well. The finale left much to be desired. We had a small dance party with some clowns then right before the exit, a ghillie monster popped out but didn't do anything and that was it.
We easily got scared multiple times within the Bludgeon Haunted House. In this haunt, we were scared equally even though only one of us got the touch pass. We may have only caught an actor resetting one or two times before the scare was supposed to happen but that was only because we caught up to the group in front of us.
We received a nice variety of scares within the house. There were jump scares, phobias, disorientation, multiple directional scares, and lots of blood and gore.
The finale in the Bludgeon Haunted House was a bit more intense. We were confused and thought we were lost in the fenced area with the fog and strobe lights. It made everything hard to see when we suddenly came upon a creepy girl above us blocking our path. After having to go under her, we exited the house.
---
Entertainment & Value Score: 9.47
E&V Scores – By Question

E&V Scores – By Attraction

E&V Review:
Overall, the main attractions were very entertaining and we were very happy to come back again this year. The Clowns of the Corn felt a little short in length but the Bludgeon Haunted House more than made up for it! We enjoyed each attraction in very different ways.
The entertainment provided in the midway area is definitely the best we have ever seen! We very much enjoyed sitting around the bonfire watching the fire performers put on a really cool show. There are multiple photo ops or even just walking around the large areas outside the haunts can be entertaining.
The ticket price seems reasonable enough based on the amount of entertainment provided. General admission is $30 and the total time we spent in the haunts was 25.5 minutes for a Minutes Per Dollar (MPD) rating of 0.85. This attraction is always a lot of fun to visit and we were once again glad to come back this year!
---
View Full Score Sheet
---
Pics We Took From Our Visit:
---
Promo Images:
Click to Enlarge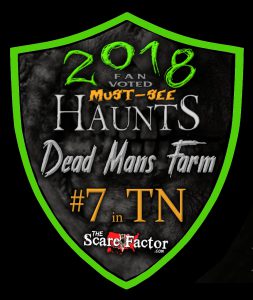 ---
Have you visited this attraction?
---
Past Awards
---
2022 Awards
---
---
Past Awards
---
2022 Awards
---
Join ourspookyadventures!
We visit Halloween haunted attractions year-round! Follow us for haunted house walkthrough videos, behind the scenes footage, and more!