Disturbia Haunted Attraction – Full Review
Disturbia Haunted Attraction is a Haunted Attraction located in Downers Grove, IL.
1213 Butterfield Road, Ste D, Downers Grove, IL 60515View All Details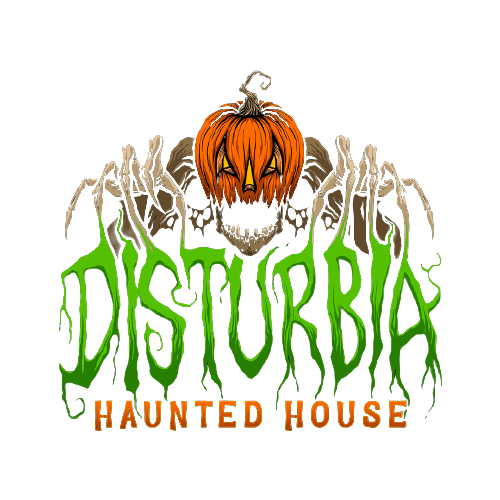 Features:

Free Parking, Restrooms/Porta Potties On-Site, Food/Concessions, Gift Shop/Souvenirs, Special Events, "Hi-Tech" Attraction, You will NOT be touched, Original Characters, Covered Outdoor Waiting Line, All-Indoor Attraction

Most Recent Video from The Scare Factor:
(Scroll for Scores and Written Review)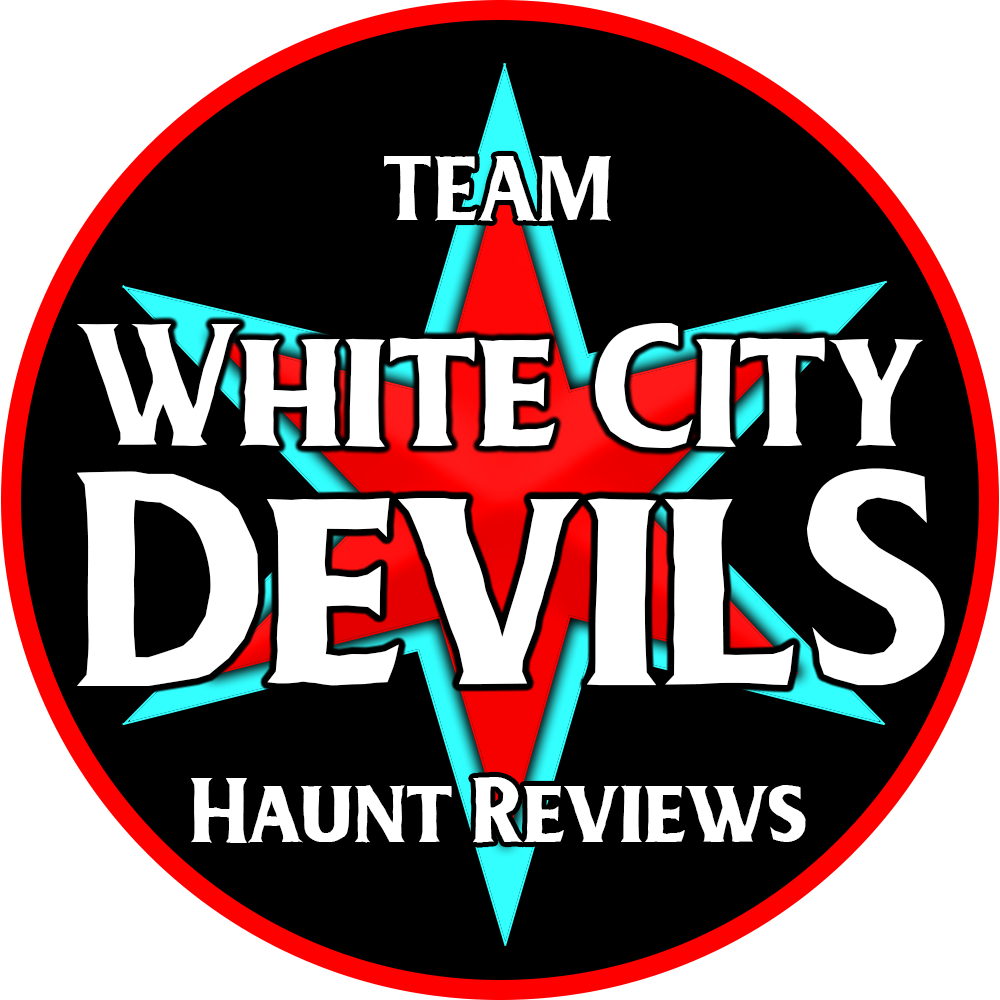 This attraction was reviewed on October 16, 2022 by Team White City Devils.
---
About Our Reviews and Rating System
---
Final Score: 9.04
Final Scores – By Category

Final Scores – By Attraction

Summary:
After our visit to Aurora, we made the 30-minute drive to Basement of the Dead's sister haunt, Disturbia. This attraction has been upcoming for the past few years and continues to expand and grow into a staple in Chicagoland.
Disturbia uses successful methods adopted from BotD and knows how to bring a party to life with a very similar setup of a live DJ and a plethora of queue actors to equal entertainment to a level of guests not wanting to leave after walking through the attraction.
---
Cast Score: 9.02
Cast Scores – By Question

Cast Scores – By Attraction

Cast Review:
The cast at Disturbia has grown into something special. The queue actors here use the lines as their playground. Interactions are plentiful and consistent. Drags is a newer character that was very entertaining and communicated through screeches and used some really interesting props! Butcher Baby has been a unique character as well with a great spark effect from her blades. Mr. Crow is also a pretty amazing character with his drifting go-cart. We also don't want to forget the Chains character wandering around sliding everywhere.
Inside the haunt, actors are plentiful and know their marks in just about every scene. It is a funny feeling walking into a scene and passing by a well-hidden actor, something that happened a few times here! This is what happens when actors know their environment, and it seems they appear out of nowhere at times. One of the more fun interactions was near the witch's altar with a hidden actor. They were trying to help us with a potion remedy and ended up giving us a return day. This attraction has some great interactions overall and it is clear they are all having a great time haunting!
---
Costuming Score: 9.03
Costuming Scores – By Question

Costuming Scores – By Attraction

Costuming Review:
Costumes and makeup at Disturbia are also a topic of high regard. Makeup applications work well with costumes and scenes. The nurses in the hospital scene have a classic nurse costume with a bloody pattern, fitting with the corpse laying on the autopsy table. In the crypt scene, we are greeted by some great demon-like creatures that look great with the setting of thick fog and tombs to crawl on.
Queue actors have some great looks as well! Butcher Baby has this Leatherface-like look but in a feminine fashion. The mask is good looking with a cut from ear to ear to reveal a killer set of teeth and within all these horrid details sits a 50s style haircut! Paired with blades that have spark effects, Butcher Baby is a great-looking costume. Mr. Crow is just what he sounds like, a dark terrorizing scarecrow. The costume has the feel of being pulled from a barn but also has some clear great details to help the costume come to life. Overall, Costuming and makeup have plenty of stand-out highlights to speak of!
---
Customer Service Score: 9.38
Customer Service Scores – By Question

Customer Service Scores – By Attraction

Customer Service Review:
Disturbia can be tricky to get to at first, as it resides in the deep end of a strip mall. The trick is to roll the windows down and follow the loud music blasting to the end of the lot where lights are far more visible (this is helpful to any first-time visitors).
The website is easy to navigate and offers a ton of coupons for all sorts of deals. It is also worth mentioning to sign up for their text messages to receive exclusive offers (sometimes paired with BotD as well). The staff here is regularly available to help guide patrons/ look out for them also. This happened to be the only haunt I have ever seen staff put a stop to a scare due to the overwhelming feelings of a guest in the queue (younger guest of course) and help ease them to a calmer manner. Talk about really caring for someone's well-being.
---
Immersion Score: 9.03
Immersion Scores – By Question

Immersion Scores – By Attraction

Immersion Review:
Disturbia similarly plays into immersion to its sister haunt, but on its own level. The whole queue becomes an event that feels more party-like rather than just a waiting line. Combined with the number of queue actors, it leads to a great time with plenty of photo opportunities and overall entertainment.
Inside the haunt, we are absorbed in every scene from the special effects, set designs, and actors. After the full attraction, we are led back to the queue area to continue to hang out and watch other victims running out and leaving their partners behind! It's a bloody good show all around!
---
Special FX Score: 8.95
Special FX Scores – By Question

Special FX Scores – By Attraction

Special FX Review:
Disturbia has many huge props that take up a great deal of the scenes. These behemoths are plentiful and very active as well. One of the more unique scenes involving a prop of this caliber is the pumpkin room. The room overall has an amazing feel of a Halloween experience with Jack-o-lanterns scaled through every wall. One of my favorite pumpkins has a skull inside and is a great little detail when found. The animatronic here is a menacingly laughing pumpkin creature that is holding a child upside down who is screaming for dear life. It remains one of my favorite overall scenes throughout Disturbia, and it's a difficult thing to pinpoint as there are some amazing scenes throughout.
Another great scene is the slaughter room with pig carcasses hanging all around and some great taxidermy that gives the vibe here a kind of a southern backwoods feel. Another great room we experienced was the alien room. The experience is a maze with bars for walls to be able to see just how big the room is. With heavy fog and strobes, it remains disorienting and difficult with all of the large-headed aliens throughout. It is a unique room as we typically do not have many examples of aliens to speak of and can be a scary thought for some! Special effects overall are plentiful and fun throughout.
---
Scare Factor Score: 8.95
Scare Factor Scores – By Question

Scare Factor Scores – By Attraction

Scare Factor Review:
Disturbia has been working itself to next-level stuff when it comes to scares. Actors here have been hungry for scares this year and have been getting folks running out of the attraction near full speed.
One of the most notable scares inside the attraction was seeing Butcher Baby in the autopsy/ hospital room. The scare here was a creeping linger where we noticed only her to be turning back around, and she had a peculiar walk toward us in silence. What is appreciated here is the level of commitment with us only being aware of it by chance. Another great scene that led to some great scares would be the sewer area. The deep fog here allows actors to jump out in multiple moments and seem to do so as if there is some high score to achieve. Overall, Disturbia has grown in many ways, and providing scares has been a clear focus!
---
Entertainment & Value Score: 9.04
E&V Scores – By Question

E&V Scores – By Attraction

E&V Review:
Our walk-through time was just at the 21-minute mark. Ticket prices do vary depending on the date, but Friday and Saturday costs for GA are $32 online, giving our Minute Per Dollar value a .66. This does not include the party-like atmosphere provided as well as a tremendous amount of queue actors entertaining not only guests but themselves as a byproduct.
This location has come a long way over the past few seasons and continues to produce quality events from season to season. It's amazing the change-ups made here, considering Disturbia is the place to be for any holiday with their off-season Xmas, Valentines, St. Patrick's, Easter, Summer, and Horror icon event during Friday the 13th weekends (We are likely missing an event or two).
---
View Full Score Sheet
---
Pics We Took From Our Visit:
---
---
Guest ReviewsGuest Average: 9.25 out of 10
Arthur – 10/10 – October 16, 2021It was a very scary sight and worth every dollar great atmosphere gotta come again
Keith Bucholz – 8.5/10 – October 21, 2021My friend and I have an annual haunt every year. We have been to most in the chicagoland area. I …show more would put this at the top. Great effects, good actors and good scare factor. This company also runs the basement in Aurora, and it too is a great attraction. Only comment it could be bigger and they should add more as time allows. I think it's only their second year for this haunt, but I will be back!
Join ourspookyadventures!
We visit Halloween haunted attractions year-round! Follow us for haunted house walkthrough videos, behind the scenes footage, and more!