Dr Frights Halloween Nights Route 666 – Full Review
Dr Frights Halloween Nights Route 666 is a Haunted Attraction located in Earls Burton, Northamptonshire.
Clay Lane, Earls Burton, Northamptonshire NN6 0EPView All Details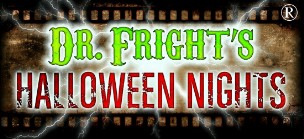 Features:

Free Parking, Restrooms/Porta Potties On-Site, Food/Concessions, Gift Shop/Souvenirs, You will NOT be touched, Movie Characters, Original Characters, Indoor/Outdoor Waiting Line, All-Indoor Attraction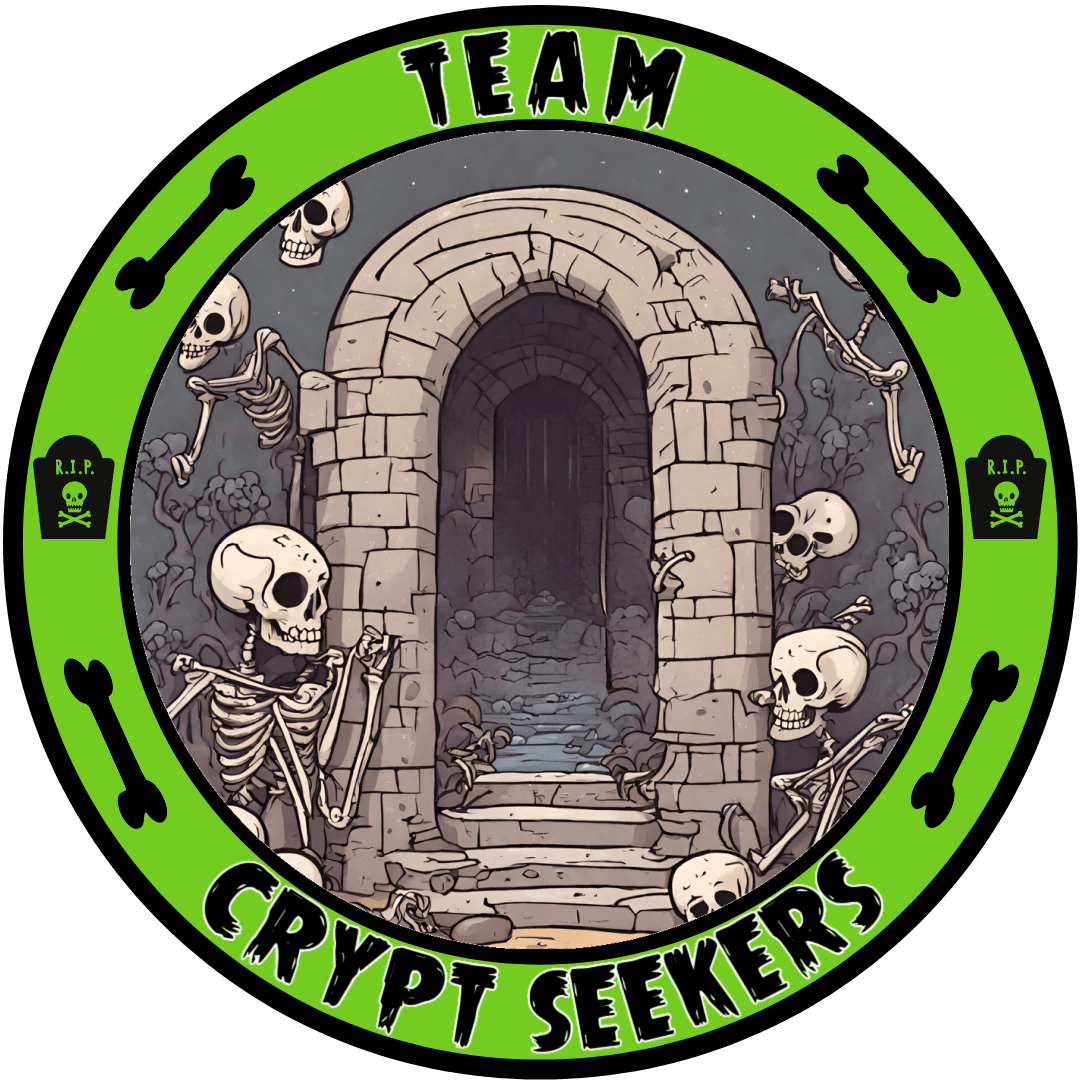 This attraction was reviewed on October 18, 2023 by Team Crypt Seekers.
---
About Our Reviews and Rating System
---
Final Score: 9.14
Final Scores – By Category

Final Scores – By Attraction

Summary:
Welcome to Dr. Fright's Route 666, a terrifying mega-trail inviting attendees to journey through a variety of horrifying attractions along the route to hell. Dr. Fright's prides itself on re-skinning all of their mazes each season, but this year, they went one step further and completely changed their usual format of a central venue splitting off into four mazes into a gigantic trail that merges seven different scare zones together into a non-stop trek through the terrifying depths of Dr. Fright's evil lair. Route 666 mixes comedy with an insane scare factor, knowing exactly how to lay out their mazes to maximise their scare value and to immerse audiences in the worlds around them.
---
Cast Score: 9.24
Cast Scores – By Question

Cast Scores – By Attraction

Cast Review:
The cast at Dr. Fright's are there on a completely voluntary basis, but you would never know – they are some of the most dedicated and talented actors we've come across when attending haunts in the UK. This year, they have definitely upped their game, as the level of interactivity soared this year, and the timing of scares and comedic jabs were both absolutely flawless.
While they didn't have queue actors, the actors inside the mazes were plentiful, each completely themed around the space they reside in. Some are there to taunt and jeer in the most ominous ways possible, and others are there to lurk in the darkness to only pop out at the time you least expect. We ran into characters ranging from demented hillbillies to music-obsessed clowns, from murderous Bloody Marys residing in mirrors to possibly every famous face from classic horror movies, and to terrifying nuns residing in a forest along with downtown LA passer-bys partaking in the yearly purge.
The cast for each of the seven mazes was completely varied, and yet each remarkably suited for the space they resided in, each having an absolutely terrifying reason for hiding in the depths, ready to pounce upon their prey. Some of them were insanely formidable in their size and stance, telling us without words that we stood no chance once they had us in their clutches. Others, while seemingly smaller and quieter, turned out to be the most horrifying of all, catching us at our most vulnerable and scaring us so forcefully that our screams were loud enough for all to hear!
---
Costuming Score: 9.18
Costuming Scores – By Question

Costuming Scores – By Attraction

Costuming Review:
Dr. Fright's Halloween Nights unveils an array of makeup and costumes aimed at plunging visitors into a spine-tingling realm of horror. In the eerie corridors of the Deadwood Forest maze, attendees come face-to-face with bone-chilling nuns shrouded in terrifying makeup and costumes that materialise from the inky depths.
Downtown HelL.A. takes a sinister turn with menacing masked killers lurking in the urban landscape, each donning a full-face mask that veils their true identities. Among them, a haunting figure adorned with a rabbit mask captivates onlookers, adding a chilling twist to the experience.
The Grindhouse section, as a respite from the horror, blends humour and terror in its makeup and costumes. Actors remain steadfast in character, infusing a dash of dark humour into their appearances, delivering a unique facet to the attraction. In The Bunker, a relentless onslaught of the undead unfurls and the makeup and costumes are crafted to emulate trench warfare, heightening the immersive horror.
Devilsgate Cinema resurrects iconic horror characters such as Jason, Freddy Krueger, and Ghostface with makeup and costumes faithful to their cinematic counterparts. Bloody Mary's Maze of Mirrors melds the urban legend of Bloody Mary with a carnival aesthetic, as actors wear costumes that craft haunting illusions at every turn.
Klownfest, with the clown attraction at Dr. Fright's, always known for its peculiar blend of humor and horror, features makeup and costumes that merge the two, creating a unique and entertaining element in the maze.
---
Customer Service Score: 9.24
Customer Service Scores – By Question

Customer Service Scores – By Attraction

Customer Service Review:
We are always amazed at the level of detail available on all of Dr. Fright's social media outlets and website, with a great mix of important info coinciding with great artwork and a twisted turn of phrase. There are images and videos of everything to expect at the haunt, and they even provide a great pamphlet each year at their venue that shows you all the mazes and facilities available for you to experience.
Finding the location was also relatively easy, although finding the route from the car park to the event venue and back, especially in the dark with practically no signage, was a bit difficult. This might have been partially due to the terrible weather the night we attended; however, as some lit signage was down due to electricity and safety concerns for the wiring.
Other than this, the event is extremely safe, and we were pleased to see that they gave queueing crowds cover this year under a tented marquee, as the weather was quite terrible and the queues to even collect tickets were relatively long this year. And although few and far between, the staff we came across, especially the box office attendant, were lovely and helpful.
---
Immersion Score: 9.23
Immersion Scores – By Question

Immersion Scores – By Attraction

Immersion Review:
Throughout the route, there were a few pauses between mazes, allowing for a quick breather – the largest space like this was called the 'pit stop,' which was completely on-theme for the attraction and kept audiences still within the realm of the Route 666 journey by not even being within a specific maze. Food, drinks, facilities, and photo ops were available, just like they would be at any pit stop on a long journey.
The other lovely immersion tactic between these mazes was the decor outside of the marquees for different mazes, from the graphic novel style decor on the first marquee dictating each of the seven different mazes on the route to the specialised petrol station entrance of The Grindhouse maze.
Overall, every single set and space in the attraction was fully immersive, allowing for a beautiful flow between attractions that were each fully realised thematic worlds.
---
Special FX Score: 8.9
Special FX Scores – By Question

Special FX Scores – By Attraction

Special FX Review:
The special effects employed at Dr. Fright's Halloween Nights are pivotal in crafting an immersive and pulse-quickening experience. In the eerie realm of Deadwood Forest, unsuspecting visitors are met with a spine-tingling illusion as nuns materialize from the inky darkness, unleashing bone-chilling screams. This uncanny effect is achieved through the use of concealed trap doors, blending into the surroundings. The arranged props create a disorienting atmosphere, intensifying the thrill with unforeseen and heart-pounding face-to-face encounters. A similar unsettling ambiance permeates the Bloody Mary segment of the maze, where a labyrinth of mirrors plays tricks on perception, leaving one unsure of which way is up.
The sensory assault continues with a barrage of effects. In The Bunker section, visitors contend with the startling blast of air cannons, adding an electrifying dimension to the experience. A surreal swamp also springs to life through the enchanting play of green laser light, conjuring creatures that lurk beneath its spectral surface.
One cannot forget the Psycho section of Devilsgate Cinema. The entire set is bathed in monochrome, echoing the iconic movie, immersing visitors in a film noir environment that is both captivating and effective.
---
Scare Factor Score: 9.05
Scare Factor Scores – By Question

Scare Factor Scores – By Attraction

Scare Factor Review:
Although Dr. Fright's offered plenty of comedic moments amongst the horror, we still found many of these mazes exceptionally scary. Dr. Fright's is renowned for the ability to confuse and distract audiences by multiplying a character through the use of dummies so that as soon as you enter a room full of creatures, you never know which ones are real and which ones aren't, which has you panicking about where the next scare will come from. Dr. Fright's knows how to make you look and focus on certain props or sets that you think you should be scared of most until an actor comes out of a completely different place and location, shocking you to your core and making you scream!
It is in this way that scares are absolutely unpredictable, as creatures and ghouls come out of you from absolutely nowhere and anywhere, even those you think are in plain sight, until suddenly they are not. They also provide a wide variety of scares, as there are plenty of shock scares coupled with the more ominous ones that are more there to stalk you and cause paranoia than to actually jump out at you. These creatures often attacked those individuals unfortunate enough to be at the back of a group so that everyone involved was included in one scare or another.
The only downside to this trail was the finale – the clown maze is always a fan favourite, so it was saved for the end maze this Halloween season. Yet, it relied more on fun and comedy than a scare, which was actually a breath of fresh air after six more terrifying mazes!
---
Entertainment & Value Score: 9.19
E&V Scores – By Question

E&V Scores – By Attraction

E&V Review:
Dr. Fright's is absolutely great in entertaining and value – especially since they only batch you in the groups you come with, which means that other groups can't inhibit your fun, which is sometimes an unfortunate situation when you're grouped with louder and poorly behaved strangers at other attractions. You get incredible value for money at this attraction, with seven different and completely immersive mazes as part of your admission fee, along with all of the immersive decor that comes with the pit stop in the middle and the finale entertainment zone before you exit the venue.
The only thing that was missing was a bit of entertainment outside of the mazes themselves. Yet, there is actually quite a bit to take part in. There's a ton of photo opportunities scattered throughout the pit stop and final chill space, giving you the opportunity to take photos with an animatronic skeleton band or pop your head into a movie photo stand-in and become part of one of your favourite classic horror films. You can also buy highly themed merchandise with beautiful artwork, munch on some yummy goodies, or even have a seat at the bar and watch a scarecam that provides live feed into some of the haunts so that you can watch some unfortunate victims get terrorised in the very mazes you just survived! All in all, Dr. Fright's offers revolutionary scare tactics with a big hand of comedic absurdity, making it a must-visit for UK scare attractions.
---
View Full Score Sheet
---
Pics We Took From Our Visit:
---
---
Have you visited this attraction?
Join ourspookyadventures!
We visit Halloween haunted attractions year-round! Follow us for haunted house walkthrough videos, behind the scenes footage, and more!