Review of Dr Steins Laboratory at Escape Room Pittsburgh Greenfield Escape Room
Review of Dr Steins Laboratory at Escape Room Pittsburgh Greenfield Escape Room
Review of Dr Steins Laboratory at Escape Room Pittsburgh Greenfield Escape Room
Dr Steins Laboratory at Escape Room Pittsburgh Greenfield – Full Review
Dr Steins Laboratory at Escape Room Pittsburgh Greenfield is a Escape Room located in , .
569 Greenfield Avenue, Homestead, PA 15120View All Details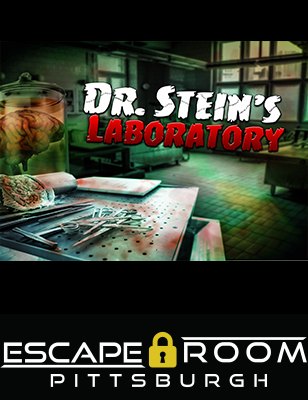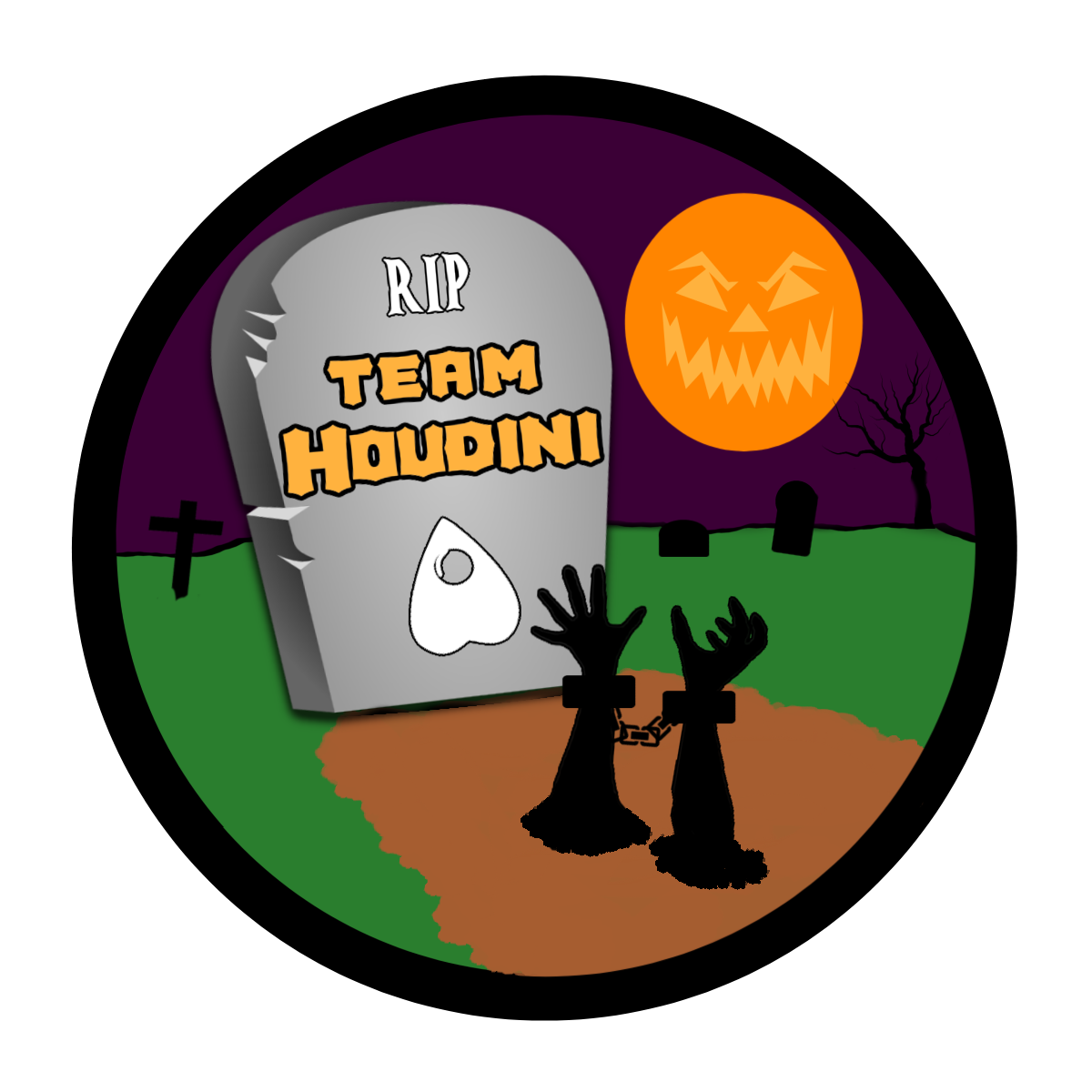 This attraction was reviewed on June 24, 2018 by Team Houdini.
Final Score:

9.21
Summary:
Team Houdini returned to Escape Room Pittsburgh to try our skills at Dr. Stein's Laboratory, one of five escape rooms created by Escape Room Pittsburgh. They do have two locations, this one (Greenfield) and the other is Homestead. Currently, their Greenfield location offers two room designs and their Homestead location offers three differently themed escape rooms.
We quickly realized that their Greenfield location was the Genesis of Escape Room Pittsburgh. These are the rooms that started it all. Given that we had already been to their other location, this was a great opportunity for us to see where Escape Room Pittsburgh started and how advanced their rooms have become at their Homestead location. The Greenfield location has 1st generation escape rooms (basic locks and puzzles) which is a great place to get your feet wet, before attempting their more advanced rooms and trust me, you will want to try their advanced rooms as well.
During our previous experience with Escape Room Pittsburgh, we learned that all their rooms are custom created and designed completely by their owner. These rooms offer a unique and one-of-a-kind experience that you won't experience anywhere else.
---
Atmosphere & Customer Service: 9.2
Escape room Pittsburgh was easy to find using Google maps and GPS. They are located in a large red brick building. There is a sign on the building that says Escape Room Pittsburgh, but it is a little difficult to see until you are directly in front of it. There is no designated parking so you must scan for a spot on the street around the neighborhood. Yes, you will have to parallel park. We were lucky and had no issues. We do suggest carpooling though.
Once we entered the lobby there wasn't much to see, unlike what we experienced at their Homestead location. We didn't notice any puzzles or games to get our brains warmed up. However, we didn't wait long at all before we could start the game. The staff Jenee and Cait instructed us to use the IPads to fill out our waivers and right after we did that it was time to test our skills!
---
Immersion: 9.57
Dr. Steins Laboratory was the second room we attempted at this location. This time we got Cait as our Game Master. She explained the rules and the backstory before we began. She explained that we were entering the Laboratory of Dr. Stein. In the past, other teams had failed to locate his project, disappearing in the process, so it was now our turn to locate his secret experiment and escape with it and our lives. A basic and effective plot.
The room was depicted as a typical science lab. However, this was far from typical. There is a lot to take in. As you look around your head may start swarming as there is so much to absorb. It is best to stay focused and clarify what you are viewing with your teammates.
We certainly felt that we stepped inside a science lab. There were fascinating lighting effects used in the room. The sound effects were minimal but fit the theme.
---
Gameplay: 9.76
The puzzles here were thought-provoking. We found some puzzles surprisingly difficult, as you have to dig deeper to find the answers. There was at least one puzzle that we got stuck on and if we hadn't of received a hint for it I'm not sure we would have gotten that one. We were also impressed with the uniqueness of the puzzles offered. There were very interesting concepts based around science and math. But don't worry, you don't have to have a degree in chemistry. But, then again, it wouldn't hurt.
Tracking time is easy as there is an IPad in your room that has a countdown timer. It also supplies hints on certain puzzles. You are also given a whiteboard to take notes on. The whiteboards and notepads are becoming more and more common as games we have done in the past did not supply a way for us to take notes. This was a welcomed addition for both of their rooms in helping to keep track of items you find, word puzzles, mathematics, etc. This was also a necessity for this room. The Game Master did slip notes under the door if we got stuck on a clue. This was an effective means but it felt a bit out-of-place for a lab.
---
Entertainment & Value: 9.3
Dr. Stein's laboratory is a more advanced room than the prison room at this location, with a higher difficulty and interesting concepts. We had a blast with this room.
The cost is $27 a person for up to 8 people, which is average for escape rooms in the area.
This is a perplexing room with a 25% escape rate. We must say it's one of the most difficult rooms we have attempted. It can still provide plenty of entertainment for all, although, if you've never done a room before, you may want to try the Prison first.
---
How Did We Get These Scores