Dread Hollow – Full Review
Dread Hollow is a Haunted Attraction located in Chattanooga, TN.
321 Browns Ferry Road, Chattanooga, TN 37419View All Details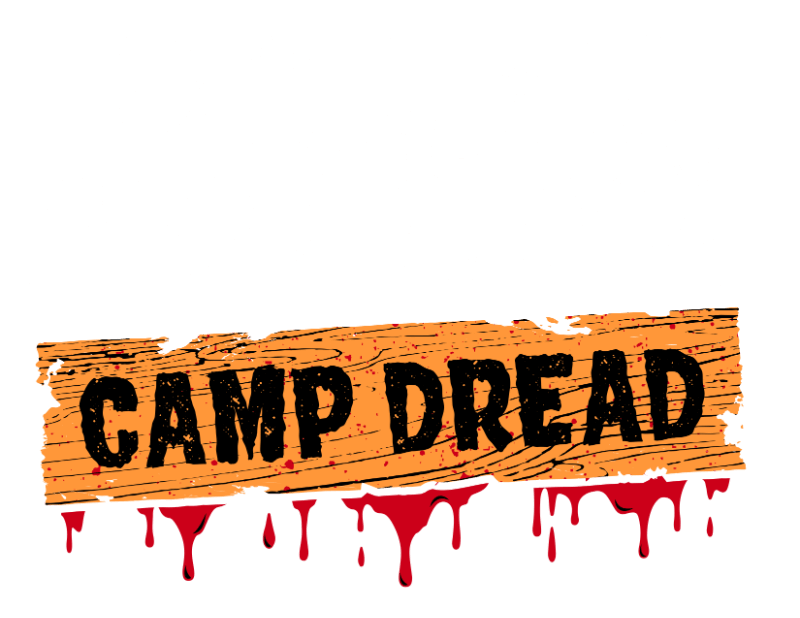 Features:

Free Parking, You may be touched, Original Characters, All-Indoor Attraction

Most Recent Video from The Scare Factor:
(Scroll for Scores and Written Review)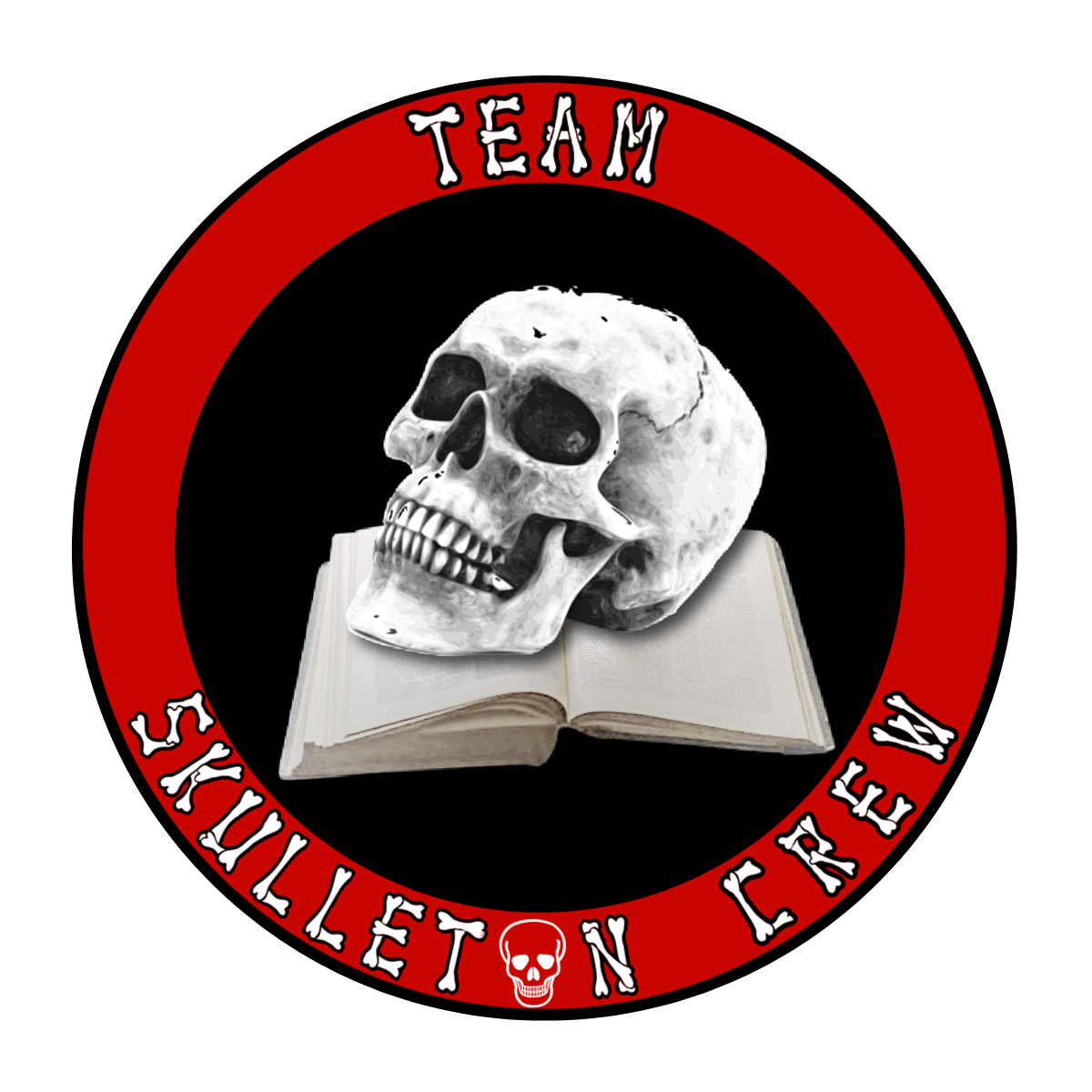 This attraction was reviewed on October 7, 2023 by Team Skulleton Crew.
---
About Our Reviews and Rating System
---
Final Score: 9.11
Final Scores – By Category

Final Scores – By Attraction

Summary:
The Chattanooga-based Dread Hollow crew has a haunting history that traces back 20 years, previously operating the Haunted Cavern in Ruby Falls. This is their 6th year in their current location at Browns Ferry Village shopping center. Dread Hollow has established an evolving storyline for the town, which is reflected in new scenes and new characters each year.
This year, Dread Hollow features the introduction of the Cerberus Society, Camp Dread, and Grimsby's Slaughterhouse, continuing the unfortunate and scary saga of this troubled town.
The haunt promotes special nights such as Girls' Night Out and Date Night with ticket packages that include special add–ins like photos, gourmet treats, and meet and greet with various characters.
In addition to the haunt, Dread Hollow also operates three themed escape rooms that tie into the current haunt story.
---
Cast Score: 9.04
Cast Scores – By Question

Cast Scores – By Attraction

Cast Review:
Dread Hollow introduces its visitors to a cast of characters that are both menacing and yet mysterious and engaging. You might feel fear repulsion, and still want to know more about their motivations.
On Main Street (their queue line), you will meet Lucy Hogbottom and her sister. These two are very outgoing and draw you into the stories of the town and the town's weird inhabitants.
In the Cerberus Society room, Orpheus, in his brocade vest, silver lamé shirt, and creepy skull/steampunk mask, gives you further info about the town as he masterfully engages the patrons with tidbits of storyline and stern warnings. (Try standing on the rug in that room!)
In the Camp Dread area, you'll encounter cryptids, the horned and furry creatures bouncing around gleefully, clacking their fingers together. We saw these mysterious figures in a variety of sizes. Their silent antics left us wondering what they were after.
In the slaughterhouse, we meet Lucius Grimsby. He is very menacing and will probably try to "spark" a conversation with you! The locals hanging around his slaughterhouse seemed interested in having us (over?) for dinner.
---
Costuming Score: 9
Costuming Scores – By Question

Costuming Scores – By Attraction

Costuming Review:
All the characters in the Cerberus Society portion of the haunt were clad in formal attire with Venetian masquerade-style masks, as befitting any secret society (think Eyes Wide Shut). Orpheus sported a shiny silver shirt, a fancy black vest, and a black skull-like steampunk mask. The vocalist in the music room wore a gorgeous black dress with an ornate gold mask. The doctor had a sharp, pointed Italian mask, which harkened back to plague doctor masks.
Costumes became more retro when we crossed over into Camp Dread territory. Camp counselors and campers wore T-shirts and shorts…which became dirtier and bloodier as the mayhem in the camp came to a climax. (PS, you can purchase Camp Dread Counselor T-shirts at their merch counter!) Amidst the camp scenes, we spotted amazing cryptid costumes of brown and black fur with some of the longest horns we've ever seen on a mask! These creatures that are menacing the campers are likely connected to the Cerberus secret society.
Once we escaped into Grimsby's Slaughterhouse, the costumes were appropriately blood-spattered, and the great masks and makeup added to the overall look. There's a boy in the chicken coop with a highly detailed chicken head mask that creeped us out! And, of course, the Hog Top came after us relentlessly as we passed through his chop shop.
Each of the characters had a distinct mannerisms and speaking style. The cast worked together well to craft a cohesive storyline and fully engage your haunt experience.
---
Customer Service Score: 10
Customer Service Scores – By Question

Customer Service Scores – By Attraction

Customer Service Review:
Dread Hollow provides extensive information on their well-designed website about the storyline and characters. Bios and photos of some of their most significant characters are available for patrons who want to be 'in the know' about their fright encounters. You can brush up on the ever-evolving history of Dread Hollow before your visit.
Tickets for the haunt and the escape rooms are only sold online. Additionally, tickets are for specific dates and times. Patrons show up at their designated times, which reduces queue line wait times. Once you arrive, proceed inside to the counter for check-in. The friendly staff will soon have you on your way to Main Street.
GPS directions have always gotten us to the shopping center location quickly without fail. Once there, you can't miss the purple and black sign and the zombie-distressed ambulance with flashing lights out front. Parking is free.
---
Immersion Score: 9.11
Immersion Scores – By Question

Immersion Scores – By Attraction

Immersion Review:
Once you have checked in at the front desk and get your photo taken, your immersion into the haunt's storyline begins. This area is filled with creative and interactive scenes of Dread Hollow. There are display cabinets of cool and creepy props as you make your way to the mausoleum on Main Street. The lighting, set design, and characters popping in and out of the storefront scenes make you feel like you've started through the haunt itself, but this is still only part of the queue line experience! Photos are allowed all through this part of Dread Hollow.
Eventually, you make your way from Main Street through the bookshop and into the secret chamber of the Cerberus Society. Here, you will meet Orpheus, who knows how to work a room! He will tell you bits and pieces of the Cerberus Society story as he sends you into the actual haunt.
As you progress through the haunt, characters convey pieces of the storyline and warn of characters you have yet to encounter. The characters are cohesive and interrelated. Lighting, sound, and scent combine to immerse you in each scene. You will venture into a thick "forest" with highly detailed campgrounds and bunkhouses. Once you escape Camp Dread, you find yourself in the (safety of?) Grimsby's Slaughterhouse, and here's where they'll finish you off!!
The moment you step onto Main Street, Dread Hollow pulls you into the reality of this twisted town!
---
Special FX Score: 8.99
Special FX Scores – By Question

Special FX Scores – By Attraction

Special FX Review:
One of our favorite things about Dread Hollow is their use of water! This year, there is a whole section of forest in Camp Dread where you will be sprayed with a fine mist and walk through very shallow puddles. As you continue through this' outdoor area,' you'll have fun dodging the occasional drip.
In the Cerberus Society, you pay your respects at the casket of Colonel Hesiod (based on one of the previous owners who retired this year), and you won't believe the realism of this Hollywood-quality effects molded head. You might be tempted to touch him to see if he is real!
Another effect that stood out to us was the sound for outside scenes. With crickets chirping, owls hooting, and the sounds of distant chainsaws, it gives you the 1980s slasher camp feeling. If you close your eyes, the cricket sounds will give you the impression that you are outside on a summer night.
In a few areas, Dread Hollow effectively used scents to their advantage. If you have ever been in or near a chicken coop, let's say that walking through the slaughterhouse chicken coop will bring back vivid memories.
---
Scare Factor Score: 8.9
Scare Factor Scores – By Question

Scare Factor Scores – By Attraction

Scare Factor Review:
Dread Hollow finds a variety of ways to scare you. Its darkened corners hide a host of creatures and characters that are bound to take you by surprise. Once out in the open, these deranged locals or curious creatures might temporarily block your way or propel you forward as you escape their area.
Other characters are not interested in hiding. They are bold and in-your-face, providing some menacing intimidation as they engage you in an often one-sided conversation. For a psychological scare, they may suggest mental imagery that stays with you after you leave the haunt. (How often do you run into someone who seems obsessed with chewing on your toes?!)
Prodding a few phobias, you might feel diminutive as you encounter a few giant creatures. Fear of clowns? Dismemberment? Those are covered as well!
Then there are the sensational scares. One of the best ways to activate the brain's fear centers is through smell. Keep your nose alert as you move through Dread Hollow!
---
Entertainment & Value Score: 9.09
E&V Scores – By Question

E&V Scores – By Attraction

E&V Review:
A general admission ticket for Dread Hollow was $25. Our walkthrough time was 15.25 minutes. This results in a value of .61 MPD (minutes per dollar).
In addition to the actual haunt walk time, Dread Hollow provides a lengthy indoor queue line experience where you walk through a wonderfully scenic Main Street. You are welcome to take photos here. Queue line actors provide scares and encounters along the way. Then, you interact in a bookstore, eventually arriving in the Cerberus room for a fun meeting with Orpheus.
We kept wondering if each step was part of the haunt. We started our timer when we left the Cerberus room, but the fun for us began when we stepped onto "Main Street"! The great visuals and interactions of the creative queue line certainly add to your overall experience. Dread Hollow is always a great time from start to finish!
---
View Full Score Sheet
---
Pics We Took From Our Visit:
---
Promo Images:
Click to Enlarge
---
Guest ReviewsGuest Average: 9.84 out of 10
Ben – 10/10 – October 14, 2022This was my first time going to Dread Hollow. I was not disappointed. The clown with the orange …show more hair got my girlfriend the minute we got past the place where they take your photo. She hates haunted houses because usually they are lame but this one was fun and worth it. It costs a little more than some others in Chattanooga. You get what you pay for! The section with the farmhouse was our favorite.
Jade – 10/10 – September 27, 2018From the moment you get out of your car to the rip access to all of the actors everyone is in their …show more element. And I would recommend this haunt to everyone in the area!
Stan – 10/10 – October 20, 2017From the moment you exit the car the spark crew hit us and everyone else. The details of the town …show more and interactive que line helped pull us into the town and the detailing and sets were best I've seen in the area. Can't wait to visit again in 2018.
Join ourspookyadventures!
We visit Halloween haunted attractions year-round! Follow us for haunted house walkthrough videos, behind the scenes footage, and more!