Dungeons of Doom – Full Review
Dungeons of Doom is a Haunted Attraction located in Springfield, MO.
701 W Wall Street, Springfield, MO 65806View All Details

Features:

Free Parking, Restrooms/Porta Potties On-Site, Food/Concessions, Gift Shop/Souvenirs, Special Events, You will NOT be touched, Original Characters, Indoor/Outdoor Waiting Line, All-Indoor Attraction, Family Friendly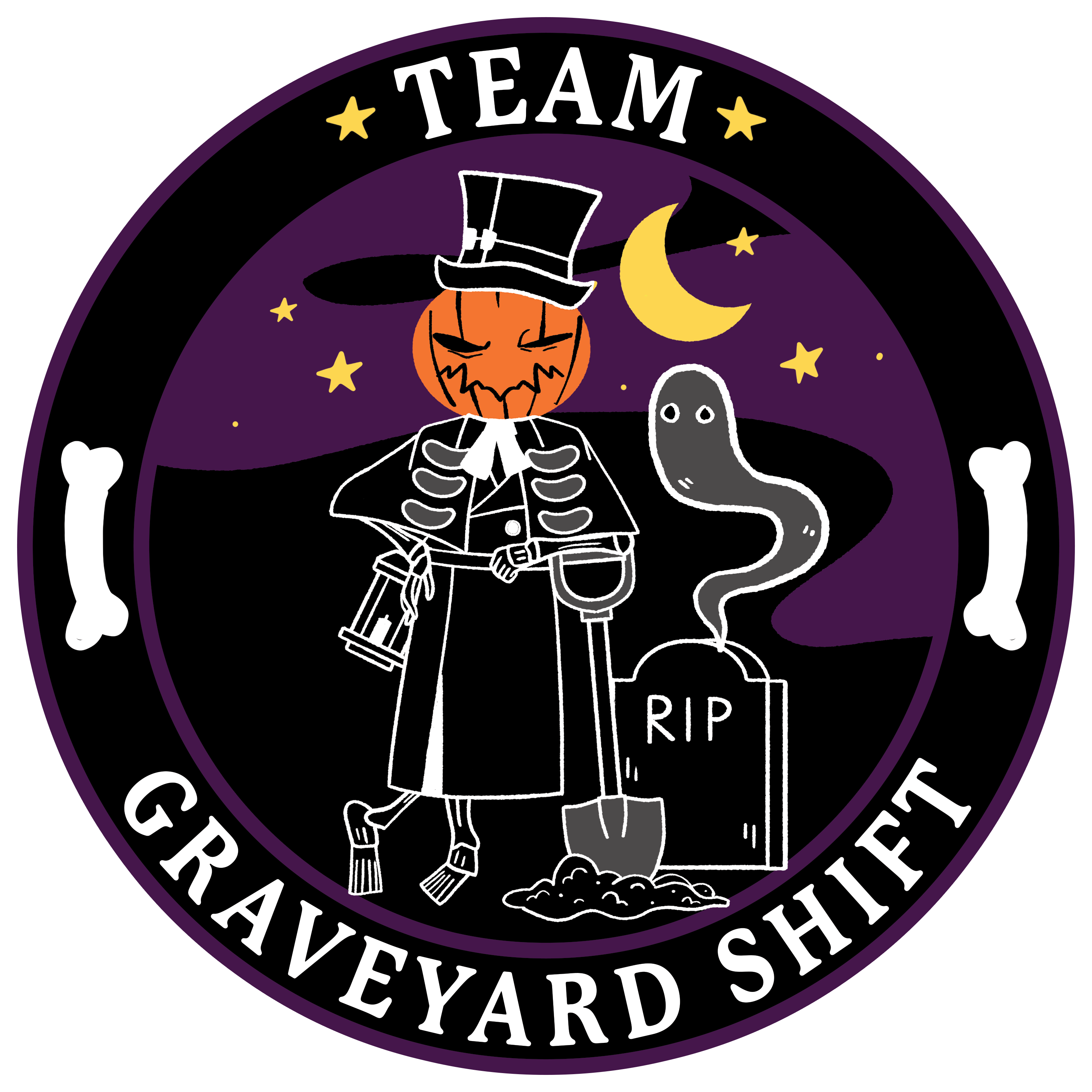 This attraction was reviewed on September 23, 2022 by Team Graveyard Shift.
---
About Our Reviews and Rating System
---
Final Score: 8.26
Final Scores – By Category

Final Scores – By Attraction

Summary:
Tucked away underneath North Grand Ave in a seemingly abandoned warehouse lies one of the oldest and scariest haunted attractions in Springfield, MO: Dungeons of Doom. They brought new life to the Dungeons this 2022 season with redesigns, fun photo-op opportunities, a 16 ft live snake, and so much more!! Guests can expect an aggressive, in-your-face experience with many disturbing twists and turns, and recurring guests like myself will experience all the newest additions and changes that give it a fresh coat of paint!
Dungeons of Doom is one of two haunted attractions, but it stands on its own as a genuinely frightening experience. The monsters within are waiting for new victims to claim, each with their special way of toying with guests who dare enter. Want to know what's new and what to expect? Keep reading to find out more!
---
Cast Score: 8.49
Cast Scores – By Question

Cast Scores – By Attraction

Cast Review:
From beginning to end, you will encounter a wide variety of different monsters ready and hungry to scare – each offering their unique look and style with costuming, masks, and makeup. The cast was pretty well spaced throughout the haunt, with only one or two spots missing.
The middle section was a strong point in the attraction in terms of dialogue and the characters matching their environment perfectly. Azrael, the Angel of Death, was excited to greet me within the room, surrounded by several gutted bodies, trapping me to several walls with many snarls and growls. He'll give you a head start, but he is quick to block your path and always looms over your shoulder just when you think he's gone.
Waiting for you in White Chapel is the infamous Jack the Ripper, one of the many highlights at the Dungeons. He is quick on his feet, stalking throughout the streets of London, all the while delivering utterly disturbing threats about following me home and running a blade down my spine. A truly up close, suffocating encounter with the deranged serial killer.
Mary, the newest addition to White Chapel, lured me into a false sense of security as she greeted me at the start of White Chapel after an onslaught of scares. The conversation quickly turned into how I would taste in a meat pie. Then, without the mercy of a break, I was quickly plunged into utter darkness where the Farce haunts the endless, looping maze. Always one step ahead, vanishing in and out of nowhere with a sinister laugh, not even the shadows can conceal you from him.
There are many more surprises in store throughout the rest of the haunt, with several chainsaw encounters, wickedly fun clowns, possessed patients, vile butchers, and a quick trip to Grandma's. Overall, I was extremely pleased with the talent and energy brought to the Dungeons this year, which stands as the strongest aspect of the attraction. I hope they continue to invest in their cast, as they deserve it!
---
Costuming Score: 7.67
Costuming Scores – By Question

Costuming Scores – By Attraction

Costuming Review:
Like its sibling haunt, the Hotel of Terror, many recurring figures are seen yearly at the Dungeons with costuming that has become iconic, often seen in promotional photos for the attraction. These characters have a distinct look and style with their clothing and have high-quality and professionally fitted masks and makeup that enhance the characters' aesthetics and legitimacy. A prime example of this is Azrael's detailed witch doctor look with many accessories and beautifully applied makeup!
Many costumes were specifically and strategically chosen for specific areas, like the wild butcher with a boar head in the human meat deli. Another great example is the possessed hospital patient with makeup that makes them appear sickly and displays their violent tendencies. In addition, various areas allow the cast to be more creative in their character's aesthetic and design choices!
I would like to see more attention to detail given to more cast members to distinguish their characters better and help them stand out on their own amongst one another. Each character is completely different from the last, even amongst the clowns, and I would love to see more of these characters enhanced with their costuming!
---
Customer Service Score: 9.83
Customer Service Scores – By Question

Customer Service Scores – By Attraction

Customer Service Review:
Most customers visit the Hotel before taking the hearse or hayride over to the Dungeons, but it's a fairly short walk to and from. Speaking of transportation, the hearse driver is always fun to talk to, and I enjoy the energy he brings. The staff working the ticket booth and store are friendly, helpful, and usually open for conversation when prompted as long as it's not too busy. The owners are usually seen running around and ensuring things are getting taken care of, and it was wonderful getting to speak with them directly for the first time after years of visiting.
They take safety very seriously and usually have officers patrolling the area outside the attraction that are ready to help. The staff also lets you know what to expect before entering the attraction.
Information can easily be found on their website for hours of operation, a complete calendar of events, address information, pricing, contacting details, and waivers. They also update their Facebook regularly on the upcoming days the attraction is open.
---
Immersion Score: 7.6
Immersion Scores – By Question

Immersion Scores – By Attraction

Immersion Review:
Whether you are taken there by hay/hearse ride or you visit there yourself, there is no denying the ominous nature and dread you feel when approaching the Dungeons. The haunt takes place in an old warehouse under a bridge that adds to the overall atmosphere of the attraction, and the menacing music that plays over the premises only enhances it. Usually, on slower nights, some cast members come out and visit with guests waiting in the queue. The inside section of the queue is dimly lit with a black-light glow-in-the-dark effect on the strange, colorful shapes growing from the walls.
The Dungeons takes you through several different areas and themes that often complement each other rather than have an overarching storyline. From within the haunt, there was a noticeable increase in set design quality, and many wonderful new additions kept the area themes more consistent. However, I would like to see more consistency to keep all the areas more cohesive and believable. Still, they do a good job changing up recurring areas like White Chapel, so you always have something new to find every season.
At the end of the attraction, you take the slide down and are guided into the shop, where you can purchase all kinds of merchandise, from goblets to beanies to glow-in-the-dark hoodies, as well as snacks and refreshments. Something new this season is the camera they set up in the attraction that takes your photo, which you can purchase from within the store! They are also showcasing some special effects makeup for purchase, which isn't something I've seen in a haunt before!
---
Special FX Score: 7.68
Special FX Scores – By Question

Special FX Scores – By Attraction

Special FX Review:
Something I find to be very memorable about The Dungeons is the sound effects. The music is impactful and does a great job alluding to the next area you will find yourself in. The sirens that blare as you approach the flashing disorienting maze, the ominous music and chiming of bells as you approach White Chapel, and the menacing circus music as you work your way to the clowns who are ready and waiting for you. Before I got to the human meat deli, I kept hearing a rhythmic thud that only got louder and louder as I made my way through until I found the source, the butcher working with a dead body, seemingly preparing the meat to sell. This was such a great setup and payoff that did its job perfectly in building tension.
White Chapel and Grandma's house excel in scene detail, making it appear old, vintage, and tethered in all the best ways. In particular, Grandma's house actually feels lived in and makes you feel very uncomfortable to get through. The static TV that serves as the only light is also a nice touch in making it all the more real.
This year, they had a few new animatronics, including three giant skeletons with animated eyes and voice lines as you made your way through a transition area. I would like to see more of what they can do with animatronics, as they take more of a passive role throughout the attraction, with some of them having minimal to no movement, and there are areas where I can see more aggressive and in your face animatronics being used to their advantage to add more to a scene!
Other special effects include two laser fog areas that were used very well and effectively concealed the actor in a creative and unique way. They involve running waterfalls, pyrotechnics, air cannons, and more! All are used effectively to show off the tricks up the Dungeon's sleeve.
---
Scare Factor Score: 8.37
Scare Factor Scores – By Question

Scare Factor Scores – By Attraction

Scare Factor Review:
The Dungeons offer a wide variety of scares, so there's a little something for everyone. While you may be able to see a couple of the scares coming, especially those who visit year after year, many of the set design changes and the actors' ability to adapt will keep you guessing what will happen next. Most of the set design gives many actors room to play with the space and change where they will pop out next.
Besides the jump scares, the psychological aspect is the scariest part of The Dungeons. Many actors are unpredictable and unhinged, becoming more aggressive the more scared you appear, and tend to "play with their food," so to speak. As previously mentioned, some even lure you into a false sense of security by distraction before revealing their true intentions. Nevertheless, you can tell that the cast and crew want to make sure you have a good time, even if you are not someone who scares easily.
For the little ones who may not be ready to experience the Dungeons in its entirety, they host Kids Nights before the attraction opens from 4-6 PM on select days. This lets the kids experience the attraction in a not-so-scary way, with more lights and nothing jumping out at them. And hey, maybe it can help the parents feel more at ease about going through, too!
---
Entertainment & Value Score: 8.2
E&V Scores – By Question

E&V Scores – By Attraction

E&V Review:
It took me about 20 minutes to go solo through the attraction, but usually in a group or if you have never been through before, you're looking closer to 25-30 minutes. Individual tickets are $22; the combo ticket for Dungeons and Hotel is $40, with access to the Pass VIP Line at Dungeons. You can also save $5 with a coupon good through Sunday-Thursday. In addition, the ticket includes a free hay and/or hearse ride between both attractions.
We advise visiting in September (besides opening night) or Sunday-Thursday in October to avoid long wait times. This attraction has been getting more traffic year after year, and I expect this season to be no different! As expected, with such a fun, entertaining, and scary haunt. Are you looking for an aggressive, in-your-face attraction that loves to mess with you and has some of the best dialogue you can find? Look no further than Dungeons of Doom!
---
View Full Score Sheet
---
Pics We Took From Our Visit:
---
---
Guest ReviewsGuest Average: 10 out of 10
Candi Umlauf – 10/10 – October 19, 2021I love the whole thing very well built and thought out! I definitely give Dungeons of Doom a high …show more rating for scare factor
---
Past Awards
---
2022 Awards
Azrael - Adebayo "Simon" Oyeniyi (Given by: Team Graveyard Shift)
---
---
Past Awards
---
2022 Awards
Azrael - Adebayo "Simon" Oyeniyi (Given by: Team Graveyard Shift)
---