Dungeons of Doom – Full Review
Dungeons of Doom is a Haunted Attraction located in Springfield, MO.
701 W Wall Street, Springfield, MO 65806View All Details

Features:

Free Parking, Restrooms/Porta Potties On-Site, Food/Concessions, Gift Shop/Souvenirs, Special Events, You will NOT be touched, Original Characters, Indoor/Outdoor Waiting Line, All-Indoor Attraction, Family Friendly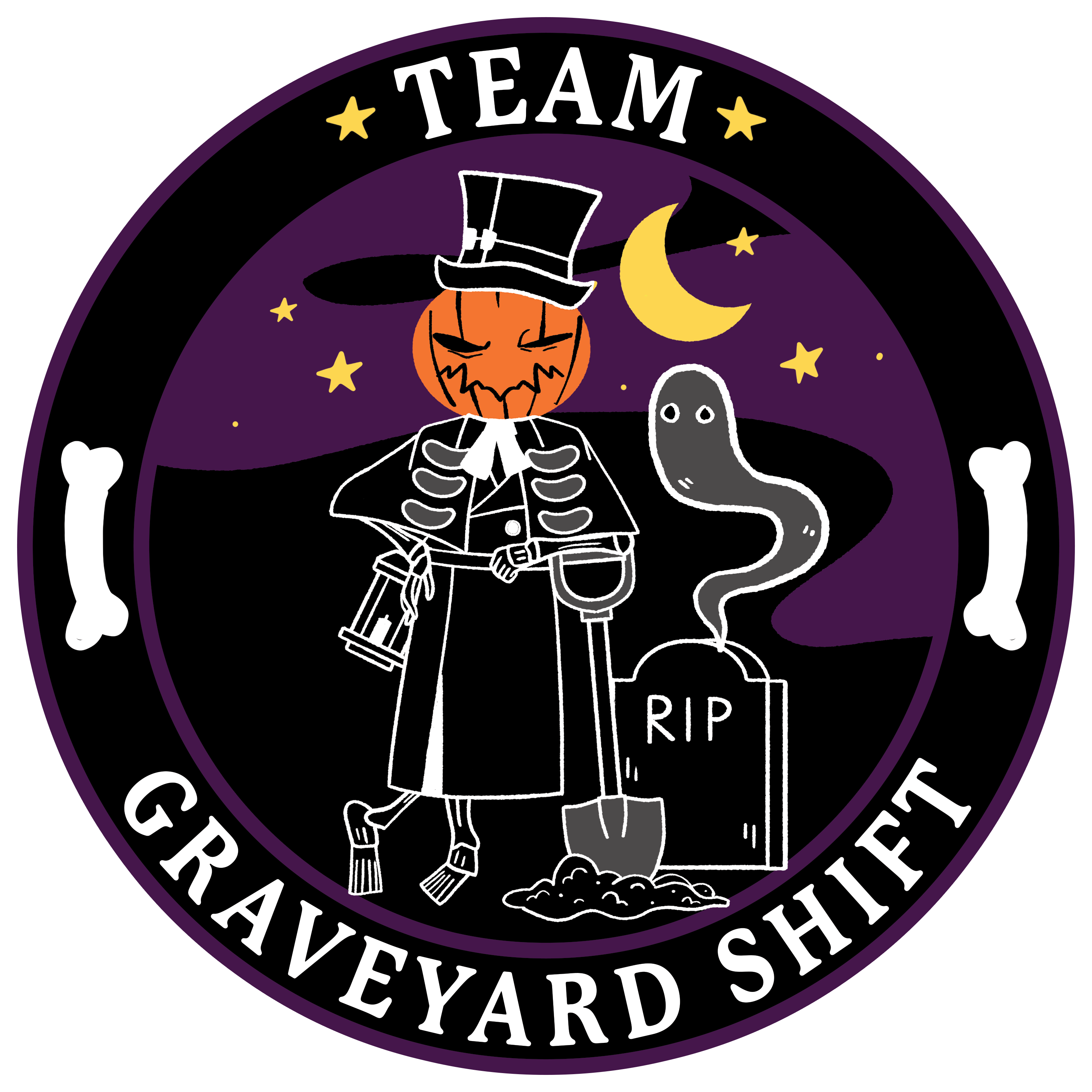 This attraction was reviewed on September 22, 2023 by Team Graveyard Shift.
---
About Our Reviews and Rating System
---
Final Score: 8.3
Final Scores – By Category

Final Scores – By Attraction

Summary:
In the darkest shadows of Springfield, Missouri, lies the Dungeons of Doom, the younger sister of Hotel of Terror! This twisted sister haunt brings an aggressive, more open space experience to fully immerse in while monsters of all kinds dance in the dark, waiting for you to fall upon them.
While last year was a solo journey, this year, my team came along with me to see what's new within the Dungeons for their 2023 season. Continue reading if you want to learn more!
---
Cast Score: 8.61
Cast Scores – By Question

Cast Scores – By Attraction

Cast Review:
Something we love about Dungeons is the character interactions and the diversity of personalities/types of scaring. You have your loud jumpscares who catch you off guard, and then you have the ones who get up close and personal to torment you as you move along.
The cast is always a strong point at this attraction. They mixed things up while keeping some familiar classics that are highlights of the haunt. To highlight some of the characters, we'll start off with one of the new members of the cast, Strigoi! She was a bouncy off the wall clown who faded in and out of the darkness pretty seamlessly despite her bright makeup and attire. She was bubbly and perfectly creepy, definitely a standout amongst many clowns. She has an awesome, crazy laugh! Azrael makes a return this year, during our walkthrough, he was in the butcher area, and of course, he had no issue following us to different areas to continue to haunt us! No matter what area he is placed in, he makes the most of what he's given! His character is surprisingly adaptable to different environments.
Jack the Ripper definitely had the most dialogue of all characters. He owns Whitechapel, using all its nooks and crannies to scare entire groups. No one is safe if you're anywhere near Whitechapel, and don't be surprised if you spend the most time in his area, as he enjoys taking his time, at least during slower nights. A lot of these characters play off each other and work together; you can really tell they love what they do. When the chainsaw clown chases us out, usually there is a space in between with no actors, but with the addition of a new door maze, we actually ran into another clown waiting to jump scare us! There are a lot of fun surprises the cast offers throughout the attraction. However, some areas are stronger than others, and we wonder what they could do to utilize their spaces better or what adding multiple actors in one space could do! Especially at the end when we go to Grandma's house- a whole crazy family would be terrifying here!
---
Costuming Score: 7.88
Costuming Scores – By Question

Costuming Scores – By Attraction

Costuming Review:
There were plenty of characters to keep everyone entertained. Characters matched their environments while retaining individuality. Each player you can see has put a considerable amount of thought into how they portray their characters in their space and to haunt goers.
Makeup was also a highlight, no one had similar faces and it was easy to tell people apart. Even the recurring characters such as Jack and Azrael made updates to their costumes, keeping things fresh for the new season.
---
Customer Service Score: 9.33
Customer Service Scores – By Question

Customer Service Scores – By Attraction

Customer Service Review:
Most of the parking can be found at the sister location, Hotel of Terror, in which you can take a hearse or hayride down to Dungeons for free. However, there is some parking available right outside the Dungeons if you prefer, though it's not as easy to navigate to as the Hotel is, as it's more tucked away under a bridge.
The ticket taker this year is an absolute ball of fun! The ticket taker usually is in a costume of some kind or acts a bit in character, but Rowdy went all out and might as well have been an actor herself! She really preps you for the whole experience! Tony, the hearse driver, is also really fun and entertaining to chat with. He will give you a hard time if you mess with him, resulting in a bumping (but fun) hearse ride!
The staff, as always, is super friendly and helpful. However, we did run into an issue at the slide portion. They usually ask if we are wearing heels or if we're pregnant before going down, and while none of us had heels or were pregnant, two of our team members did not want to go down the slide. While requesting for an escort usually isn't an issue, this time, they had to go back and forth with the staff member handling the slide, and had to say they were pregnant when they weren't just so they would get escorted down.
The staff lets you know everything you need to know before entering the haunt, and there is no safety concerns to note. If you need more information, you can find details easily on their website or Facebook page that they keep updated!
---
Immersion Score: 8.35
Immersion Scores – By Question

Immersion Scores – By Attraction

Immersion Review:
Dungeons of Doom creates an excellent immersive environment in multiple creative ways. The sets at Dungeons do some really impressive work to add both visual interest and scares. The spinning, neon vortex tunnel with the bridge through it works so well(where I often close my eyes). This disorienting optical illusion with funhouse music playing behind you will make you feel like you are at the creepy carnival of your dreams (or nightmares). I made a point to experience it this time fully, and it does the job just as well as much "fancier" versions of this trick elsewhere, like Ripley's or carnivals.
There are multiple highly themed sections in Dungeons, like the streets of White Chapel in which Jack the Ripper, the perennial local fave, makes his lair. The carriages, highly decorated parlor, street view windows flickering with light, and gory bisected victims any Ripper nerd will recognize from the lore create a level of story you don't get in many hometown haunts. The door maze was also a new level of tense, spooky fun that really added to the experience and reminded me of other immersive elements I enjoy in Dungeons like the trick exits in other sections.
Water effects are also an impressive addition in the dungeon-y portion, with a lava river and a ghostly projection face that really sell the story. I also always love the dragon animatronic and the huge dragon head. I wish the big dragon had more elements of a lair directly around him to fill out his corner. Maybe some treasures or even some curtains along the back wall behind him to conceal where he ends a bit more.
The whole experience was a little less dark in places this year, and darkness is any haunted attraction's most accessible immersion tool. I (Suzannah) am way more afraid of the dark than most animatronics, but they can scare me in the dark. I also think I would have been even more immersed had there been a few more actors in some places. That said, Dungeons creates an impressive environment with complex sets like the "Granny's house," cool prop pieces like the multiple detailed corpses and the ghostly bed, and fun bonuses like that incredible snake towards the beginning. That makes for a fun, must-see-everything experience that will get you lost in the world of the Dungeons of Doom and get you distracted enough to get fully scared by the well-developed characters that take a huge amount of pride and joy into the craft of scaring and create a living horror story.
The hearse ride between Hotel of Terror and Dungeons of Doom is also a fun and immersive transportation method for guests to get between these classic Springfield attractions. Tony will take you for the ride of your life, and you will wish you were a corpse so you didn't notice how much you were getting thrown around.
---
Special FX Score: 8.34
Special FX Scores – By Question

Special FX Scores – By Attraction

Special FX Review:
I enjoyed that in each room, they played with our senses. This is most true in the clown/circus area. Smoke and Cotton Candy smells filled the rooms, as well as haunting circus music. I spotted a few new animatronics in the 2nd floor area that were really neat, and I am, of course, always a fan of Ghost Face making the sparks on the fence.
A lot of loud bangs and flashing lights in most rooms will make anyone disoriented and keep their guard down to be an unsuspecting victim. We noticed a few new animatronics and set pieces this year, including the werewolf in Whitechapel. They also added a new door maze to the circus area! After being chased by a chainsaw, there is a neat illuminated "Freakshow" sign that guides you into a candy cane-striped set of rooms where you must find the door that blends in pretty well with the walls. Very nice additions!
---
Scare Factor Score: 7.33
Scare Factor Scores – By Question

Scare Factor Scores – By Attraction

Scare Factor Review:
This attraction offers something a little more aggressive if you're looking for something beyond simple jump scares. They showcased great dialogue, excellent character interaction, and great use of chainsaw sequences, creating an overall spooky ambiance! It's sure to put you in a spooky mood, even if you're not someone who is easily scared.
From the unhinged and wicked characters to the unnerving and ominous setting, the Dungeons of Doom does great at bringing fear to Springfield.
---
Entertainment & Value Score: 8.68
E&V Scores – By Question

E&V Scores – By Attraction

E&V Review:
Prices are $23 for individual tickets or $42 for a combo ticket to Dungeons of Doom and Hotel of Terror! We recommend purchasing the combo pass for both! As mentioned previously, the hearse and hayrides between both attractions are free of charge. You can also find coupons on their website or on Facebook on select dates! This year, they also have a food truck right outside!
Our walkthrough was roughly 25 minutes on a slow night, but this can be longer or shorter depending on how busy they are and how much the actors want to keep messing with you. Our best advice on visiting while they are slow would be most dates in September and weekdays in October!
We absolutely adore Dungeons of Doom, and it has become a staple during haunt season for a reason. Everytime we visit, we always have such a fun and spooky time! We love interacting with the actors and seeing how the attraction gets updated year after year. Whether you have never visited before or you haven't visited in a while, go check out Dungeons of Doom!
---
View Full Score Sheet
---
Pics We Took From Our Visit:
---
---
Guest ReviewsGuest Average: 10 out of 10
Candi Umlauf – 10/10 – October 19, 2021I love the whole thing very well built and thought out! I definitely give Dungeons of Doom a high …show more rating for scare factor
---
Past Awards
---
2022 Awards
Azrael - Adebayo "Simon" Oyeniyi (Given by: Team Graveyard Shift)
---
---
Past Awards
---
2022 Awards
Azrael - Adebayo "Simon" Oyeniyi (Given by: Team Graveyard Shift)
---
Join ourspookyadventures!
We visit Halloween haunted attractions year-round! Follow us for haunted house walkthrough videos, behind the scenes footage, and more!