Eerie Acres Farm – Full Review
Eerie Acres Farm is a Haunted Attraction located in Butler, PA.
386 Eagle Mill Road, Butler, PA 16001View All Details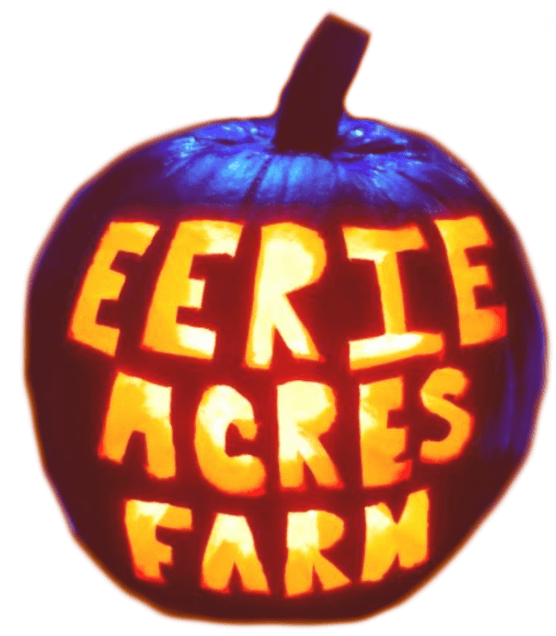 Features:

Free Parking, Restrooms/Porta Potties On-Site, Food/Concessions, "Old-School" (Low Tech), You will NOT be touched, Original Characters, Uncovered Outdoor Waiting Line, Indoor/Outdoor Attraction

Most Recent Video from The Scare Factor:
(Scroll for Scores and Written Review)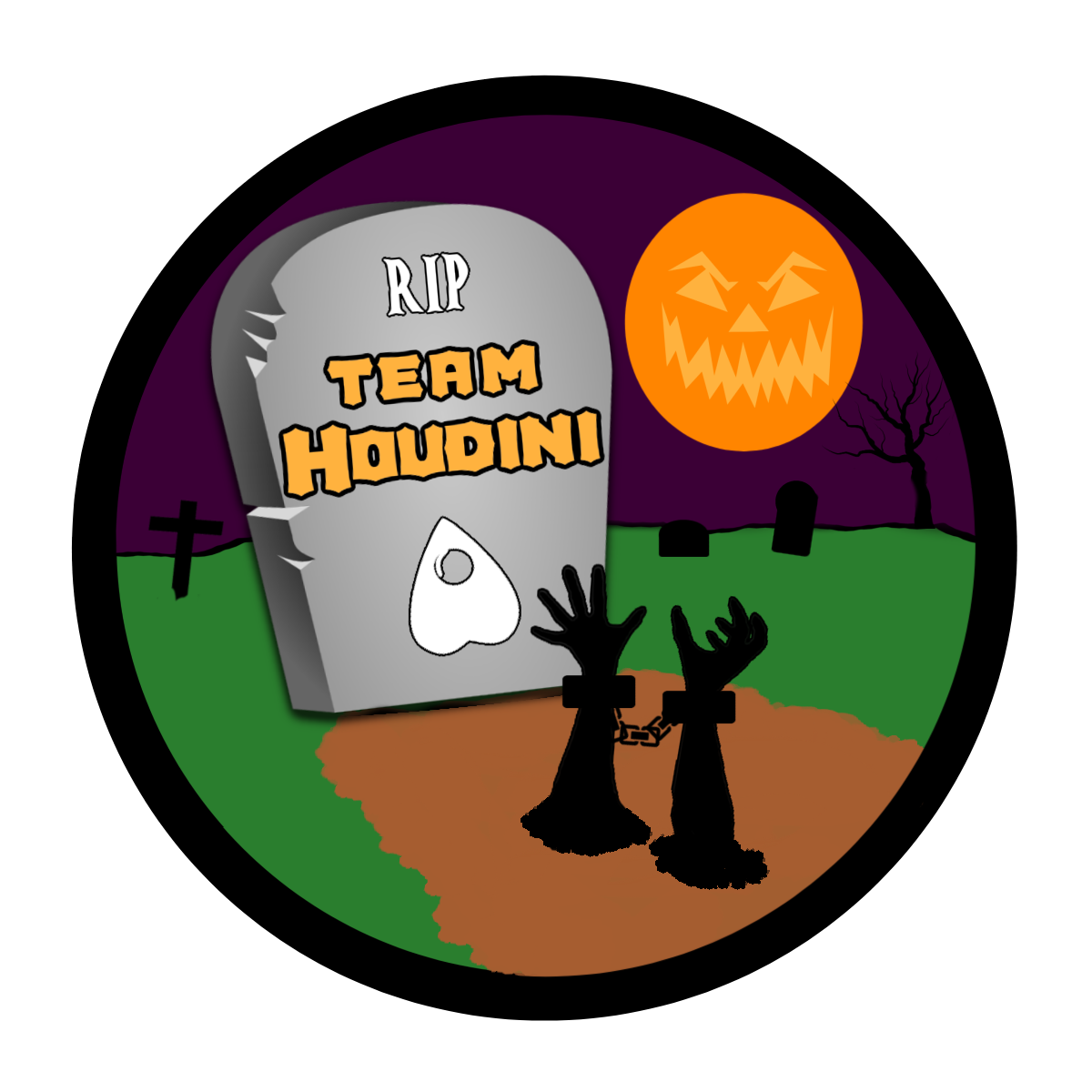 This attraction was reviewed on October 7, 2023 by Team Houdini.
---
About Our Reviews and Rating System
---
Final Score: 8.17
Final Scores – By Category

Final Scores – By Attraction

Summary:
Nearly two decades ago, Eerie Acres started as a small, spooky yard haunt and Halloween get-together. Driven by the owners' deep passion, it has grown into a captivating and thrilling attraction.
Now in its 7th year, Eerie Acres has expanded to include both indoor and outdoor areas. Visitors can explore a creepy cornfield and encounter over 24 unique and terrifying scenes. With a carefully selected collection of frightening moments, guests are kept in suspense, eagerly anticipating each scary surprise. It's been two years since our last visit, and we're thrilled to see what's down on the farm.
---
Cast Score: 8.22
Cast Scores – By Question

Cast Scores – By Attraction

Cast Review:
Did the actor assembly amass ample applause? Absolutely! A bountiful bumper crop of 48 bewitching beings, bustling through the haunt's haunting halls in about half an hour, left lingering echoes of enthusiasm and eerie exhilaration. Eerie Acres earned effusive accolades for their dedication to delivering a dynamic and dramatic experience, densely populated with devoted dramatists and distinctive characters. This surplus of spirited performers set the stage for spine-tingling suspense, supercharged with a symphony of screams and shivers, steadily stirring the senses throughout the sinister sojourn. Such a substantial, skillful, and synchronized squad suggests a stellar, well-staffed, and seamlessly orchestrated spectacle, enhancing guests' gradual immersion and guaranteeing an ample assortment of alarming encounters amid the haunted habitat. The tantalizing tapestry of terror was a testament to the team's tireless toil and a treasure trove of thrills, leaving a lasting tapestry of terror etched in each guest's memory.
More than a mere mob of bodies, it's the characters that compose the crop. Eerie Acres, artfully assembled an astonishing array of actors who, with their creative characterizations, convincingly conveyed compelling creepiness. They crafted customized encounters through cunningly chosen words and choreography.
Within the 24 scenes sprawled before us, a diverse diorama of demented denizens danced and displayed their dark deeds. Yet, a few unforgettable examples stood tall like towering stalks of corn in a field of fright. Picture this: Two soused sailors squabbling, slurring their speech, staggering, and sparring with authentic animosity, amplified the authenticity of their inebriation. A scene that sailed into the realm of realism, so swashbuckling even Jack Sparrow would salute.
Then, into the voodoo swamp, we ventured, where an actor bestowed upon one of us a cursed rock. With eerie chances, ominous gestures, and malevolent airs, the actor masterfully manifested a sinister presence. A distressed actor in the next scene, part of the Hansel and Gretel tale, asked for assistance. We provided the cursed rock, he demonstrated quick thinking without breaking character accepting the rock, and acknowledging the curse. The witch in this twisted tale stole the spotlight as she slammed the smoking oven door and offered us a gruesome smoothie concocted from the ill-fated children's ingredients.
As we continued our journey, we encountered an unsettling insane asylum, featuring an actor confined in a straight jacket, delivering a haunting performance. Their frantic struggle to escape, coupled with the wild, manic demeanor of his wardens, wove a web of believability. Dialogues echoed through the eerie asylum halls, warnings to leave and demands to "get out!" intermingling with the madness.
Finally, a sacrificial ritual involving witches bewitched us. Their persuasive, lured us to partake in their sinister ceremony, highlighting a meticulously detailed scene with a boiling pot of witch's brew and cursed demonic symbols. The variety and verbiage kept us engaged throughout our chilling sojourn, leaving us uncertain about what loomed around the next twist in the trail.
---
Costuming Score: 8.25
Costuming Scores – By Question

Costuming Scores – By Attraction

Costuming Review:
Eerie Acres not only set the stage with stellar acting but also skillfully spun a spell of spooktacular style through meticulous costume and makeup. Their actors wore their roles with attention to detail, from head to toe.
Within this tapestry of terror, many costumes and accessories radiated a remarkable richness, rendering them complete, uniquely, and intensely captivating. Take, for instance, Doctor Wisdom, the demented dentist, whose costume and character came to life. His teeth jutted out grotesquely, jagged and stained, mirroring the madness that enveloped him. His "patient," appearing possessed with white contacts, and a blood-soaked mouth, seamlessly melded with the scene's horror, adding depth to his costume and dialogue, where he recounted a recent grisly operation.
In the voodoo vignette, the costumes did more than just fit the theme; they practically pulsated with vibrancy. Actors adorned skull masks, an intricately designed tapestry of death, set ablaze by neon hues. This melding of elements masterfully melded the eerie essence of the voodoo motif.
Another hair-raising highlight emerged in a chilling scene where two bound and bloody victims cried out for salvation in a bathroom bathtub. Bodies were pulled asunder, crimson lights cast a ghastly pall, forging a gruesome, chilling ambiance. The maniacal laughter of the actor heightened the terror. Notably, the face paint, including eyes of varying hues, added layers of detail, beckoning you to gaze into the abyss of madness.
Eerie Acres's unwavering commitment to complete, uniquely imaginative, and intricately detailed costumes, as well as the creation of eerie and authentic masks, played a pivotal role in the haunt's overall impact. While queue actors remained absent, the occasional emergence of chainsaw-wielding serial killers from the maze sent shivers through the crowd, tormenting them with their deafening, dreadful devices.
---
Customer Service Score: 10
Customer Service Scores – By Question

Customer Service Scores – By Attraction

Customer Service Review:
Our journey to Eerie Acres unfolded with the guidance of our trusty GPS, leading us to the entrance. There, a modest sign adorned with a blinking yellow light beckoned us, marking the initial stage of our adventure—a deceptive prologue to the grand spectacle that lay beyond. From the moment we arrived, a cast of characters, from the parking attendants to the ticket takers, concession stand workers, and even the management, extended not just their assistance but their unwavering friendliness.
Their warm and welcoming disposition enveloped us, not only making us feel like guests but cherished members of their eerie family. The haunt's online presence mirrored this hospitality; its website was a treasure trove of information, and its active engagement on social media platforms heightened our anticipation. A delightful conversation with the owner revealed their genuine passion for Eerie Acres, as they extended a heartfelt invitation to explore the haunt.
The entire staff, without exception, exuded professionalism and charm, imprinting us with lasting impressions of hospitality and warmth. Their devotion to ensuring our enjoyment and a genuine sense of belonging elevated our visit to Eerie Acres, etching it into our memories as an unforgettable and thoroughly enjoyable adventure.
---
Immersion Score: 7.84
Immersion Scores – By Question

Immersion Scores – By Attraction

Immersion Review:
Firstly, the pre-haunt realm masterfully sowed the seeds of suspense, seamlessly stitching us into the fabric of this eerie extravaganza. Enveloped in an atmosphere bolstered by the crackling bonfire's glow, a designated photo pasture, and lively entertainment courtesy of concession stands offering tantalizing treats, to a corner where one could acquire an airbrush tattoo, it was as if we were transported to a bustling Halloween harvest hoedown with a mix of classic Halloween music and country. These elements didn't just prepare us; they wove us into the communal tapestry of this spooktacular soirée.
As for the storyline, there may not have been a singular narrative thread, but the haunt compensated with captivating canvases, each one distinct and devilishly designed. From the eerie hillbilly homesteads, where a banjo's twang (we all know) serenaded us while we were playfully prodded to "mosey along, City Slickers," to the spine-tingling cinema showcasing the original Nightmare on Elm Street, the demented dentist's den, a graveyard where "nun" of us wanted hand around, the peculiar pirate ship, and even a carnivorous "pig" roast-themed BBQ, each scene was a meticulous masterpiece. The absence of an overarching narrative was counterbalanced by the sheer ingenuity of these anthologies. Every scene unfurled like a self-contained mini-epic, ensuring we remained perpetually engaged and ensnared by the diverse array of horrors unfurling before us.
Once we ventured inside the attractions, the immersion was total and unwavering. Particularly notable was the outdoor cornfield, a field of fright that not only amplified the immersive experience but also deepened the sensation of being adrift in a nightmarish realm. The haunting journey felt like a succession of interconnected night terrors, each one more chilling than the last. Eerie Acres provided a fully enveloping experience that left an indelible mark. The pre-haunt festivities deftly set the stage, and the individual scenes were replete with detail and coherence.
---
Special FX Score: 7.65
Special FX Scores – By Question

Special FX Scores – By Attraction

Special FX Review:
Eerie Acres showcased a variety of special effects that added depth and intensity to the haunt, though some areas left room for improvement. The sound effects employed were generally effective ranging from techno music to country music. However, it was noticeable that some scenes lacked sound effects altogether, which occasionally created a disconnect in the haunt's narrative, oftentimes heavily relying on actors to speak or make noise.
In terms of designs and details, Eerie Acres excelled. Each scene was crafted displaying a high level of realism. Notable scenes like the graveyard had convincing tombstones and a church, showcasing the haunt's attention to detail. If you were to look closer at what was written on the tombstones, you'd come to find them to be humorous at times, once again tying into some of the actors' fanciful demeanor. Another standout was the sailors' area with the odd-looking neon goo in the liquor bottles, a unique and visually striking element that added to the ambiance of the scene.
Props and animatronics were effectively utilized by the actors, adding depth to their performances. For example, the clown's use of a rubber chicken and horns and the witches' rat (during their sacrifice scene) were cleverly integrated into the act. These props added a layer of interaction and prompted conversation at times with our group.
Sensory effects, primarily lighting, were well employed to create atmosphere and mood. The haunt effectively used colorful lighting to enhance the scenes, setting the tone for various moods. For example, the red lights presented in the serial killer's bathroom differed very much from the neon lights of the techno room and circus. However, there was a noticeable lack of other sensory elements such as smells, continued use of sound, or music in some areas. Incorporating a more diverse sensory effect could potentially elevate certain scenes.
Eerie Acres demonstrated a strong commitment to special effects with detailed scene designs, effective use of props, and skillful application of lighting effects. While there were some inconsistencies in sound usage at times, the haunt overall was convincing regardless.
---
Scare Factor Score: 8.05
Scare Factor Scores – By Question

Scare Factor Scores – By Attraction

Scare Factor Review:
Eerie Acres wielded a wickedly wild brand of scariness, summoning an atmosphere that sent spine-tingling shivers cascading down our backs. The unpredictability of the scenes kept our adrenaline elevated throughout our visit, like ranchers on the edge of a stampede. One of their standout achievements lay in their capacity to cater to the fear factor of every soul in our herd effectively. The crescendo of our chilling escapade was the chainsaw maze, a suspenseful saga where we repeatedly found ourselves lost in the dark and confusing pallet parlor with chainsaws revving all around.
The individual scenes were as diverse and cleverly concocted as a farmer's crop rotation, rendering it impossible to predict the impending terrors. Our nerves were jarred by a crafty creature cloaked in camouflage, vanishing and reappearing like a spectral scarecrow in a moonlit field. In the movie theater, an actor silently slinked amidst the crowd, a disorienting and spine-chilling surprise. A standout moment arrived when a clown, complete with blaring horns, ambushed our group in the demented circus, then sent us to an even more horrific sight.
Furthermore, the haunt harnessed an array of animatronics, strategically stationed to provoke sudden leaps of fright or distraction, amplifying the chaos of the scares. They also included an abundance of jump scares and realms of common phobias such as clowns and serial killers. This cornucopia of fright ensured that dread wore a different mask in every scene.
As touched upon, the finale of our haunting journey was a heart-pounding, hair-raising affair. Forced to navigate a dimly lit labyrinth, our sense of disorientation melded with the menacing presence of several chainsaw-wielding maniacs. These elements of dread and uncertainty left an indelible mark on our spirits.
---
Entertainment & Value Score: 7.75
E&V Scores – By Question

E&V Scores – By Attraction

E&V Review:
What truly set Eerie Acres apart was its lively, barn-busting atmosphere, akin to a rollicking rodeo on Halloween night. Despite the October chill nipping at our heels, we sought refuge by a roaring bonfire, stoking the fires of festivity that enveloped the farm. Of course, we couldn't resist moseying over to the concession corral, where a staggering selection of 200+ drink combinations awaited our exploration.
Throughout October, Eerie Acres extends a hearty welcome to visitors every Friday and Saturday, from 7 pm to 11 pm. The general admission ticket, price was set at the average for this year of $25. For those seeking the VIP treatment, a $40 investment grants passage to a speedier experience. Our spine-tingling stopover at the haunt lasted a thrilling 30 minutes, translating to a rate of 1.2 minutes per dollar, trumping the usual 1.2 MPD standard. This admission price is bundled with a community bonfire and access to designated photo spots, truly enriching the overall value. However, it's worth mentioning that concessions, while tempting, do come at an additional cost, we were also pleased the lemonade stand committed to the gig playing their own Halloween soundtrack and themed drinks and merch.
As the seasons change, Eerie Acres continues to cultivate its reputation, flourishing and nurturing creativity like a well-tended crop in haunted attraction fields. Anticipation builds, much like the anticipation before a harvest festival, as we eagerly await the unveiling of their innovative and demented additions in the years to come. Our journey through Eerie Acres was punctuated by standout performances that weaved together spine-tingling scares and well-timed, comical interludes. The haunt not only delivered good value but also entertained, ensuring our visit was a memorable time, with a delicate balance between fear and laughter creating an atmosphere that was both terrifying and joyfully eerie, with a great mix of characters not unlike a farmyard filled with mischievous livestock.
---
View Full Score Sheet
---
---
Guest ReviewsGuest Average: 10 out of 10
Taylor – 10/10 – October 14, 2017This haunted house has a ton of scenes that you don't see at most haunted houses anymore. Great …show more quality and plenty of scares. Recommend to all!
Join ourspookyadventures!
We visit Halloween haunted attractions year-round! Follow us for haunted house walkthrough videos, behind the scenes footage, and more!