Review of Evil Intentions Haunted House Haunted Attraction
Review of Evil Intentions Haunted House Haunted Attraction
Review of Evil Intentions Haunted House Haunted Attraction
Evil Intentions Haunted House – Full Review
Evil Intentions Haunted House is a Haunted Attraction located in Elgin, IL.
900 Grace Street, Elgin, IL 60120View All Details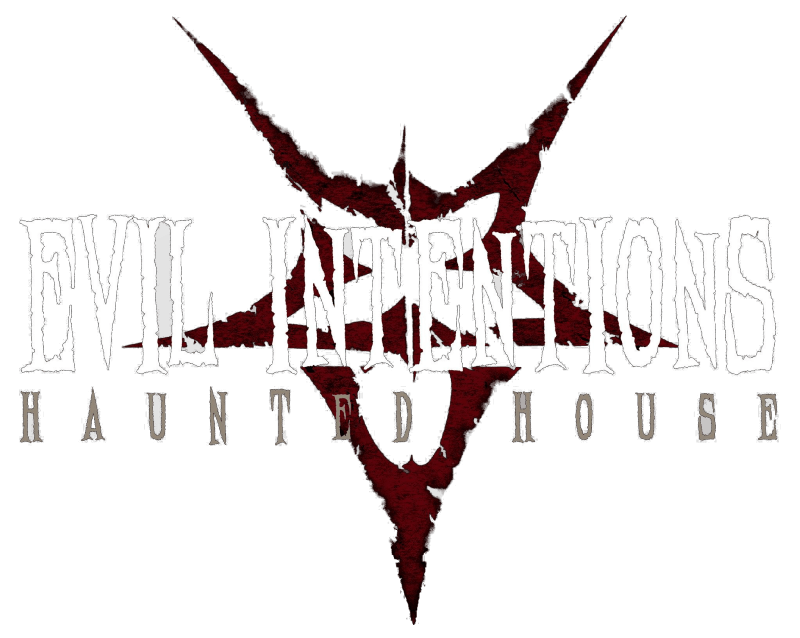 Features:
Free Parking, Restrooms/Porta Potties On-Site, Gift Shop/Souvenirs, Special Events, You will NOT be touched, Original Characters, Indoor/Outdoor Waiting Line, All-Indoor Attraction
Most Recent Video from The Scare Factor:
(Scroll for Scores and Written Review)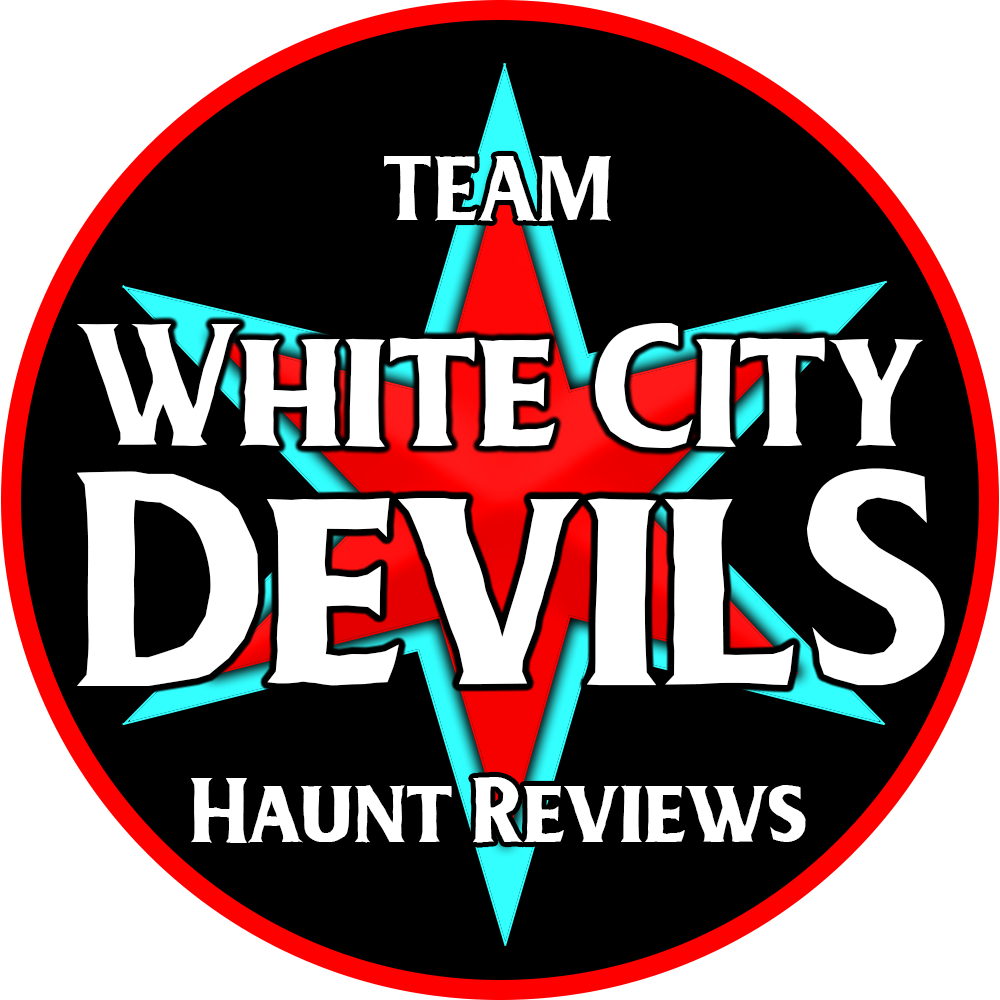 This attraction was reviewed on October 28, 2022 by Team White City Devils.
TL;DR – From the Author
---
Evil Intentions is inside a former casket factory with lots of paranormal activity. What could be more frightening than that?
---
About Our Reviews and Rating System
---
Final Score: 9.39
Final Scores – By Category

Final Scores – By Attraction

Summary:
Evil Intentions is labeled as a top-of-the-art haunted house in the state of Illinois. This is quite true as they are highly actor-operated and low-tech. We see everyone get more intense and terrifying, and we are thrilled to see what craziness they bring this year. The detailed sets will leave you speechless, and the actors will leave you shaken up.
---
Cast Score: 9.33
Cast Scores – By Question

Cast Scores – By Attraction

Cast Review:
As mentioned above, this is an actor-driven haunt with some of the most well-coordinated actors we have seen. Using dialogue, they can create some intense scenes that will make someone faint.
Some actors worked their area alone when it was appropriate. Right away, we saw a woman with what looked like a baby in a stroller, warning us not to wake the baby. She started chanting The Lord's Prayer, then started growling in mid-chant. It was downright chilling. We were also glad to have stopped in to see the school nurse since she administered our flu shots. It was quite fitting for the season and hygienic as she shot it from a distance. An actor that worked their area the best was Lucy inside the casket void. While going down the dark casket-shaped path, a UV face-painted creature in dark clothing is seen walking away as you get nearby. At times, they taunt you for not catching up while turning a corner. The moments you do catch up, they roll around creating a colorful vortex that is mesmerizing.
Then there are the heavy actor rooms. Loud music is playing and all the actors are strategically waiting for the right moment to slide down and slam against a chain link fence placed in front of us. It is just mayhem in there.
Inside the elementary school, the students are the ones who run the class. They jump around and scream like a group of unsupervised children would in hell.
Inside the house, we meet Big Rick who has a hillbilly look and accent that reminds me of The Devil's Rejects. Our interaction was extensive as I confessed that I was quite scared of him, and he proceeded to get close to my face. Turns out he likes big fellas as he saw our teammate and drew his attention to him, and even challenged him to wrestle. We quickly moved forward as we knew who would have been the winner. Another stand-out actor was the girl in the bed, and we quickly found out how flexible she was as she lay there on her stomach and stretched her leg forward to place her food right above her head.
Overall, the actors did a great job playing their roles well and keeping us engaged with their interactions.
---
Costuming Score: 9.24
Costuming Scores – By Question

Costuming Scores – By Attraction

Costuming Review:
The general look everyone wears is a dark cult which they do a great job of executing by using costumes, masks, and makeup. Putting this much effort into every single actor is a must for this actor-driven haunt.
The costumes are highly detailed and form-fitting for those in the more active scenes. While there are different characters, some are close to identical due to the scenes. The colors do range from dark to light tones and look worn with a bit of character. This helps the clothing blend in with the scenes.
Every year we see the progress in their use of airbrush makeup. The makeup is used not only on faces, but whatever skin is exposed. Veins are enhanced, bone structures pop out, and faces look more sunken to create a demented look. What we love about the makeup is that the majority of actors have the same cult logo on them somewhere, with some of them looking carved. Some masks are used to create a fuller look when makeup isn't just enough. The Red Witch walks around with an added half-mask that has carvings on the forehead, a beautifully haunting crown, and pointy teeth that would be impossible to wear as a prosthetic.
We can't forget to mention the doll positioned on a desk. While passing by, it is noticeable that there is a life-sized doll sitting at the desk with a porcelain-looking mask with cracks all over the face. Surely it must be a lifeless doll because we can see the missing fingers on the hands, right? Nope, we were completely wrong. There's a nun that also appears out from behind a picture and looks identical due to the makeup and costume being identical to the nun in the photo.
Everyone seemed to be wearing different colored contacts and teeth prosthetics. This made the actors look more sinister and gave the faces a more realistic look. Overall, everyone did a great job putting extra details into their costumes and their looks.
---
Customer Service Score: 9.76
Customer Service Scores – By Question

Customer Service Scores – By Attraction

Customer Service Review:
Parking, entrance, and the longest queue line imaginable can be seen upon arrival. Parking is well-lit and free. They ask to please not bring babies nearby the area because this happened on the day of our visit. The website is easily accessible to buy tickets online and to view the schedule, but there is also the option to purchase tickets in person using cash or a card.
Inside the haunt, there are a few inclines, declines, uneven floor levels, and stairs inappropriately lit areas that make this attraction not ADA-compliant. Some actors will point these areas out while staying in character as well. While the floors do feel a bit creaky, rest assured that the building is tough enough to take a beating from the actors running around.
The staff is amiable and is quickly easy to pick out with their branded clothing and hats. Inside the waiting area, there are staff members with flashlights to safely guide the way. Outside the building, staff members make sure customers stay off the street or do not run out when exiting.
It never fails that every time we visit, there is always an emergency. The management team was quick to address an injured customer that fainted and bumped their head. Not everyone is cut out to handle this show, but they will undoubtedly be in great hands.
---
Immersion Score: 9.5
Immersion Scores – By Question

Immersion Scores – By Attraction

Immersion Review:
The building itself already tells the story that something is amiss. There are red lights that drape the side of the building, which enhances the already creepy vibe. Loud heavy music is heard playing while the queue line actors walk around to find their next prey. Cupcake might even find and give you Skittles. Oh, and this is just half the fun. Inside there is another queue line. The whole room is a maddening type of red. There is chain link fencing to separate the lines that the actors use to climb on. There is also a casket on rollers that actors frequently use as their special ride. It's just pure chaos in there.
A dark priest sets the tone at the front with his buttery southern accent as he guides us into our doom. Throughout, we get a few dark transitions between scenes. There are designated rooms with the path flowing out and back in to have a full immersion of all of the room. Not only is that efficient in space but it also lets the actors give you multiple scares from all angles. Transitions were also used to separate the themes using dark rooms and stairs.
In the end, we are greeted with retail therapy as one of the staff members said. There's a vendor that sells horror-themed collectibles that are great for either yourself or to give as gifts. I couldn't leave without getting my sweater that I have been waiting for for years! There are also a lot of great photo opportunities to show how brave you were to have escaped Evil Intentions.
---
Special FX Score: 9.31
Special FX Scores – By Question

Special FX Scores – By Attraction

Special FX Review:
We can appreciate how unique this haunt is because of the use of lights, personal soundtracks, and homemade props and sets as this set them apart from everyone else.
There is a custom-composed soundtrack with a song fit for every room. The most notable is the church scene when there is a continuous low chanting. If you haven't checked it out, I would suggest getting a copy and giving it a try at your next event.
Speaking of the church, it is a whole church facade built inside a building. The wood gives it a small-town cult church vibe. This church transitions into the catacombs where a sea of stationary mannequins are draped with black cloaks. While walking through, there are strobe lights to disorient and distract while a living person weaves through to get up close and personal. Your eyes deceive you as you are not sure what is in front of you.
One thing I would like to mention is a particular transition that is so immersive because of its effective use of detailed scenes. To start, the scene is of a semi-finished wooden casket on the table with tools placed in sight. As you enter a casket-shaped door, the path is all casket shaped and covered with wood. In the end, you reach another room that is covered in cloth that is used to upholster the caskets. There are caskets propped up that are complete and there is a sense of calmness.
This is the kind of haunted house that makes you want to stay a bit longer to observe every detail.
---
Scare Score: 9.42
Scare Factor Scores – By Question

Scare Factor Scores – By Attraction

Scare Factor Review:
As mentioned before, this is a great example of an actor-driven haunt. The actor's movements make it extremely tense and difficult to handle at times. Everyone in the group is approached and scared during multiple moments throughout the whole experience. The way simple scares and fully approached scares that are used throughout make this haunt a must-see.
The catacomb scene is a simple scare with the use of strobe lights and scary-looking mannequins. The actors maneuvered themselves with the help of the continuously flashing lights to move around undetected and place themselves back in place, leaving the customers wondering if that was someone in darkness.
The overwhelming scenes with the actors are also some of the best scares. There isn't a single focus point which makes it hard to see who is coming up and they do take advantage of that. They even come from above and hover high up. The intensity is truly terrifying and they execute it well with the actors playing along with the madness. The cell block is another intense area that is filled with demented actors and empty barrels, the perfect combination for making some loud scares.
The library scene is well detailed with its collapsing bookshelves filled with actors hanging and taunting from all different angles. Likely, they move around so it isn't predictable where they might come from.
Overall, we love the details in every room and how the actors put so much effort to make sure their interactions created an effective scare. Using their surroundings also made it easy to execute as well. We did get to hear someone fainted in the demon house that night that we visited, which rightfully so can be triggering for certain people. The actors do look possessed and the dialogue was a bit intense, calling each other the real crazy ones while screaming and growling
Evil Intentions also goes above and beyond and let's just say that the scares don't stop until you exit the building.
---
Entertainment & Value Score: 9.3
E&V Scores – By Question

E&V Scores – By Attraction

E&V Review:
Our walkthrough was a total of 23 minutes. With general admission tickets at $35, that puts the MPD at 0.66. Looking back at previous years, the price stayed the same but the walkthrough length was shorter by just 2 minutes. The amount of entertainment felt about the same as last year, so we may have walked faster. Still, a great deal for the number of scares we received.
If you have time, check out their social media to see what food trucks will be around. The night we visited, we had the privilege of trying out vegan tacos. And I know what you might be thinking but I guarantee they are really good!
---
View Full Score Sheet
---
Pics We Took From Our Visit:
---
Promo Images:
Click to Enlarge
---
Have you visited this attraction?
---
Past Awards
---
2022 Awards
Scariest Haunt in IL (Given by: The Scare Factor)
---
2019 Awards
Highest Rated Haunt in Illinois (Given by: Team White City Devils)
Scariest Haunt in Illinois (Given by: Team White City Devils)
---
---
Past Awards
---
2022 Awards
Scariest Haunt in IL (Given by: The Scare Factor)
---
2019 Awards
Highest Rated Haunt in Illinois (Given by: Team White City Devils)
Scariest Haunt in Illinois (Given by: Team White City Devils)
---