Evil Intentions Haunted House – Full Review
Evil Intentions Haunted House is a Haunted Attraction located in Elgin, IL.
900 Grace Street, Elgin, IL 60120View All Details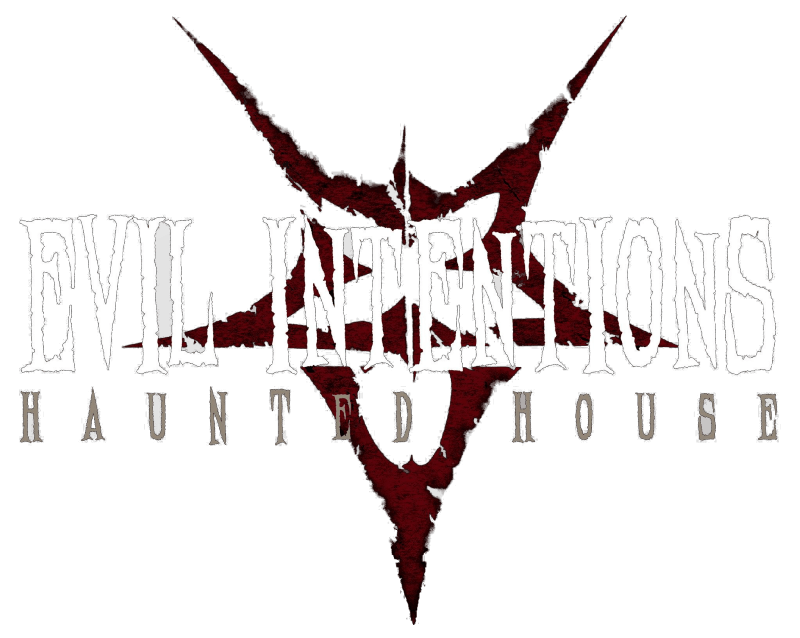 Features:

Free Parking, Restrooms/Porta Potties On-Site, Gift Shop/Souvenirs, Special Events, You will NOT be touched, Original Characters, Indoor/Outdoor Waiting Line, All-Indoor Attraction

Most Recent Video from The Scare Factor:
(Scroll for Scores and Written Review)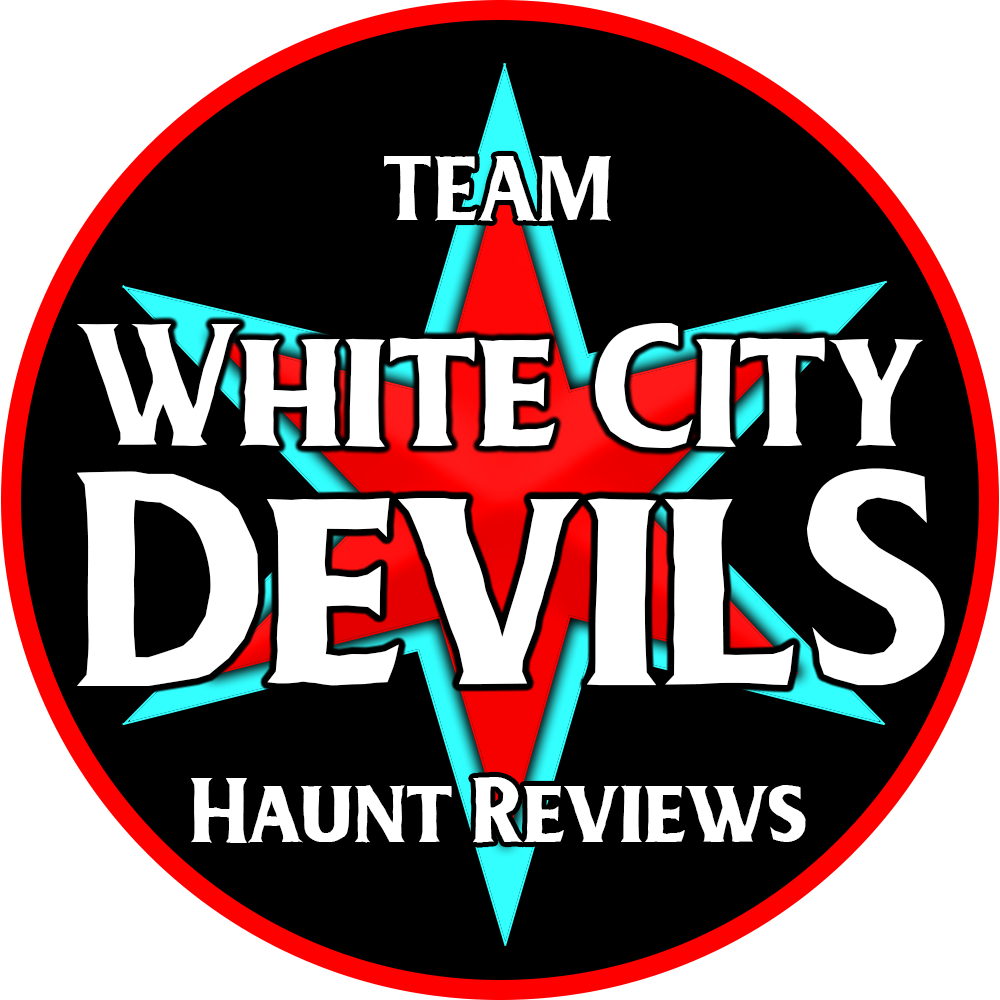 This attraction was reviewed on October 21, 2023 by Team White City Devils.
Co-Reviewed By: Team Skelegore
---
About Our Reviews and Rating System
---
Final Score: 9.35
Final Scores – By Category

Final Scores – By Attraction

Summary:
The Elgin Casket Company has been home to Evil Intentions longer than we have been a part of the Scare Factor. Back in 2019, we had a huge scare as EI needed to relocate from its home, but we found out they were heading to the bigger side of the casket building. EI took an already amazing production and amped it further. There was some unfortunate news that hit our area this year and it was that EI will be finding a new home next season after many years of haunting the casket company. Needless to say, EI went out in this building with a bang!
---
Cast Score: 9.31
Cast Scores – By Question

Cast Scores – By Attraction

Cast Review:
EI has always had a way with its actors and cast that provides a fantastic show in the best possible way each season. The attraction is heavily actor-driven as it does not rely on any giant animatronic props; therefore, it needs to be as actor-forward as possible. One of the first rooms we enter, just past the first set of stairs, is a caged area. The actors here are able to slide down the angled tops, and I noticed one actor jumping from one area to another with ease. Other notable examples of acting would pertain to the school. The principal is a great character with some great interactions and gives us a warning about being late for class. The queue actors have no issues with going above (literally) and beyond; more on that later. Overall, there are plenty of seasoned actors who take their scenes and make them their own.
---
Costuming Score: 9.2
Costuming Scores – By Question

Costuming Scores – By Attraction

Costuming Review:
When it comes to makeup and costuming for EI, there is tons of detail throughout and some unique character designs. Some of the queue characters had these items on their backs that resembled Sashimonos (flags worn by Samurai) but more of a witchcraft version that added some depth to the costumes. One of the actors carrying this had some great horns that mirrored both ram and springbok horns. Another great costume design shown in the queue would be Horsey. The mask Horsey wears looks like a horse skull and is rather creepy looking.
Inside the attraction, there are plenty of great costumes as well. Some examples of them would be from the church to the basement. There are plenty of church-like characters, such as nuns and cloaked beings, that blend in well with a sea of mannequins. The costumes are suitable for the scenes they act in and help complete the scenes.
---
Customer Service Score: 9.69
Customer Service Scores – By Question

Customer Service Scores – By Attraction

Customer Service Review:
EI (as mentioned) has called the Elgin Casket Company building home for many seasons. There is parking across the street, but you may be attacked by the roaming actors while attempting to park. The queue is primarily outside around the building but leads inside a deep red caged room where caskets are used to ride the assembly line to start shipment.
EI has plenty of online presence on social media sites and a website, making information and online tickets readily available for easy access. Staff on-site are plentiful and ready to help if necessary. After the main attraction, there are a few vendors on-site in the gift shop, including plenty of horror-themed pins and toys, some chocolate that is also horror-themed, and, of course, shirts, hoodies, and such from the haunt.
---
Immersion Score: 9.49
Immersion Scores – By Question

Immersion Scores – By Attraction

Immersion Review:
The building to EI is an older one and of course, used to be the Elgin Casket Company. This is a highlighted feature of the attraction as it is the number of years that gives this older building its ambiance. It is something that cannot be purchased or replicated for resale, only time can create this.
Outside the building, there is a red hue that covers the entranceway. This of course is surrounded by actors that are all unique in their ways. Cupcake is the resident slider and attempted to slide on the street, open a folding chair and sit on it all in one motion. There is plenty of entertainment throughout the queue in the form of actors both indoors and outside. The inside portion of the queue has actors using parts of the building to their advantage. There is an assembly line roller that they use to travel on in caskets. The caging is all sturdy and durable and I only know this because actors climb above and use the rafters. Once we entered the coffin-shaped entrance from inside the building, there was no turning back.
---
Special FX Score: 9.29
Special FX Scores – By Question

Special FX Scores – By Attraction

Special FX Review:
As mentioned before, EI is an actor-driven haunt. The effects here are more practical, sets are hand-built, and there are no huge animatronics. One effect that was amazing to see was just before the church basement, the nun painting. There is a painting of a nun just above head level and the lights here blink on and off and throughout that process, the painting becomes blank, and the nun comes to life from inside the painting. It works out to be a remarkably effective moment that takes guests by surprise. Speaking of surprise, EI continued to build and display different scenes even being its final season in the Casket Company building. One of the later scenes is an all-white room with a stage where the Witch character is showcased among other creatures. This scene is such a stark departure from the standard blacks and reds seen throughout the rest of the haunt, and it serves not only as a theatrical end to the show but a visual one as well.
Another awesome feature of EI is its soundtrack. They have music specifically designed for rooms and scenes. It helps set the tone for an eerie ambiance. The track during the Coffin maze helps to make the moment a bit more sinister while walking through. Multiple rooms also house heavy metal music as its background noise and helps set the tone. Actors sliding, jumping, and thrashing along to the music create a chaotic scene that feels like it's straight from an underground horror movie.
Inside the attraction lies a coffin-shaped tunnel that is like a maze. There are different ways to take, as we found out, because one of our group members took a different pathway (they zigged when they should have zagged). There are little pockets within the maze where actors hide, and they also have different coffin-shaped hiding spots. This is all hand-built, so the light effects shine through the slated boards that create the coffin shape. It works against guests as it is disorienting and provides a great setup for actors.
It is rather amazing to see how beautifully crafted these sets are and how they help transport guests by suspending disbelief scene after scene. From the façade of the church, the school, and the graveyard with stained glass-like windows, EI is overall stunning.
---
Scare Factor Score: 9.33
Scare Factor Scores – By Question

Scare Factor Scores – By Attraction

Scare Factor Review:
When it comes to scares, EI hits continuously. The combination of great actors and the displays of each scene create a wonderful unison of frights. The Catacomb scene under the church left some of our first-time friends wanting to change positions in our line to hide better. There is a sea of uniformed cloaked figures in a maze formation that makes it difficult to walk through. With a few well-placed actors we are left finding out the hard way who is real and which are props. Fortunately for us, this is one of the deepest fears of the poor soul we pushed to the front of the group. Under the guise of showing him the incredible scare in the church scene, he rounded the corner to find the aforementioned sea of hooded mannequins and immediately did not want to be in front anymore. As we had to physically push him along, the actors did their thing and did it very well. Despite the protesting, we pushed further into the catacombs; amidst more motionless, faceless creatures that taunted our friend, only making him feel more panic and terror than he had ever experienced inside a haunt. The absolute creep factor and sheer terror created within that one scene is enough to give anyone a chill down their spine, but for someone who has a borderline phobia of mannequins, this is without a doubt hitting the nail on the head.
Elevated heart rate and soiled pants aside, the catacomb scene proves beyond a doubt that an incredible scene does not need a big budget. It will not scare everyone, but it will at least provide a sense of unease and lurking to a vast majority of visitors. The artistic direction taken here is over the top with the flickering lights and actors with no remorse to the plea for help from anyone who may find themselves surrounded by their own personal hell. Of all the mannequin scenes that exist, this is surely one of the best.
---
Entertainment & Value Score: 9.28
E&V Scores – By Question

E&V Scores – By Attraction

E&V Review:
Our walkthrough time for EI this season was higher than previous seasons. With a 29-minute walk through and GA tickets at $35, this gives us an MPD (minutes of entertainment received per dollar spent) of .83. This is great value for a heavy hitting attraction. We mentioned that this is a bittersweet season for the team at EI with the move. Having the building as such an iconic backdrop for a great attraction helped make EI a staple in the Chicago haunt scene. It will be interesting to see where they call home next, and it is also exciting to see a whole new show come next year! To build from the ground up in a year is not an easy feat, but EI would be the team to do it.
---
View Full Score Sheet
---
Promo Images:
Click to Enlarge
---
Have you visited this attraction?
---
Past Awards
---
2022 Awards
Scariest Haunt in IL (Given by: The Scare Factor)
---
2019 Awards
Highest Rated Haunt in Illinois (Given by: Team White City Devils)
Scariest Haunt in Illinois (Given by: Team White City Devils)
---
---
Past Awards
---
2022 Awards
Scariest Haunt in IL (Given by: The Scare Factor)
---
2019 Awards
Highest Rated Haunt in Illinois (Given by: Team White City Devils)
Scariest Haunt in Illinois (Given by: Team White City Devils)
---
Join ourspookyadventures!
We visit Halloween haunted attractions year-round! Follow us for haunted house walkthrough videos, behind the scenes footage, and more!