Face Your Fears Hotel of Terror – Full Review
Face Your Fears Hotel of Terror is a Haunted Attraction located in Springfield, OH.
1291 Cold Springs Road, Springfield, OH 45502View All Details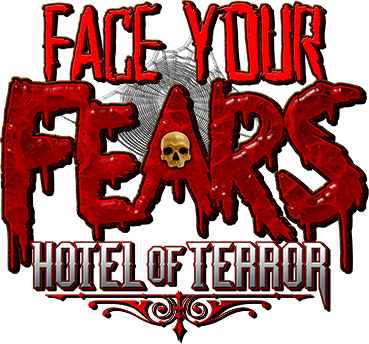 Features:

Free Parking, Restrooms/Porta Potties On-Site, Food/Concessions, Gift Shop/Souvenirs, "Extreme" Attraction, You may be touched, You will NOT be touched, Original Characters, Uncovered Outdoor Waiting Line, Indoor/Outdoor Attraction, Family Friendly

Most Recent Video from The Scare Factor:
(Scroll for Scores and Written Review)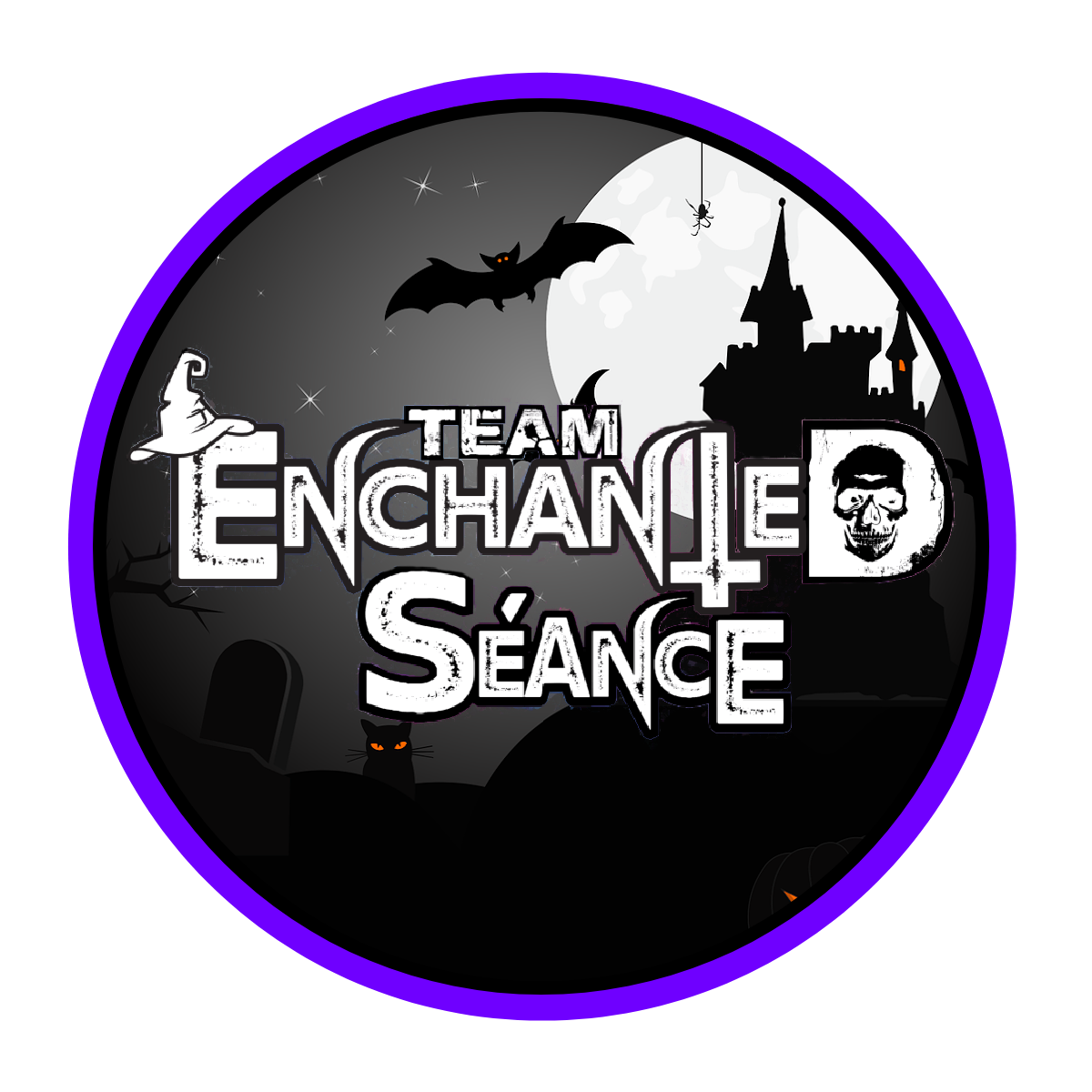 This attraction was reviewed on September 30, 2022 by Team Enchanted Seance.
---
About Our Reviews and Rating System
---
Final Score: 9.35
Final Scores – By Category

Final Scores – By Attraction

Summary:
The Edwards Hotel sits just outside of town in Springfield, Ohio. The structure, deteriorating from neglect, has been handed off to new management. Locals believe that the building is haunted by the children of the original founder, Margaret and Walter. Suspicious events have continually plagued the establishment; multiple missing person cases are being brought forth along with various unsolved murders.
The bodies of butchered guests have been found scattered throughout the rooms of the hotel, beaten and tortured by the groundskeepers themselves. Legend has it that the townspeople know exactly what happened to the Edwards family on that cold autumn day, and the souls that roam the halls have secrets to tell.
Will you Face your Fears and help solve the mystery at the Hotel of Terror?
Note: Our review is based on the upgraded "touch pass." The "no-touch" option may result in a different experience.
---
Cast Score: 9.23
Cast Scores – By Question

Cast Scores – By Attraction

Cast Review:
The cast at FYF is bigger and better than ever in its 2022 season. The ghosts of the house are shockingly aggressive, utilizing both their weapons and bare hands in a full-on assault. You'll be grabbed, pushed, and pulled throughout the house, allowing the monsters to set your pace.
The dialogue is appropriately scripted, and interactions last for minutes at a time. Growls are minimal and are accompanied only by animal-like creatures. Speaking of animal-like beings, the pig-headed beasts we encountered were some of the most vicious. The tall, double-headed butcher broke through a doorway and rubbed his giant knife along our bodies, even placing it against our throats! He was also almost successful at picking us up by the back of our shirts.
The barnyard beasts in the outside forest area shook and swayed the suspension bridge to knock us off our feet. They even kidnapped one of our members and placed them in a stall! The witch doctor in the upstairs corridor grabbed each of us and began speaking in tongues; her eyes rolling into her sockets as she applied ashes along our foreheads, performing a curse.
There is a nice balance of jump scares sprinkled throughout the experience. This helped to add variety to confrontations and caught our team off guard. Our group was hit from multiple directions and even attacked from above by a vampire. There are a few other one-of-a-kind scares here that we wouldn't dare spoil.
---
Costuming Score: 9.39
Costuming Scores – By Question

Costuming Scores – By Attraction

Costuming Review:
The Hotel of Terror does not mess around when it comes to its costumes. The attire is flawless and multi-layered. The costumes complement the scenes in which they reside. Make-up is complex and some prosthetics are used to create exaggerated features. We noticed some masks here and there, but they were form-fitting, making them believable. There was an obvious opening on the backside of a mask in the crypt, which removed us from the illusion temporarily, but that was the only such instance. The use of contacts, like the black and white ones on the witch doctor, was a terrifying touch.
Guarding the entrance to the hotel is the vampire innkeeper. The macabre detail is immaculate and a front-runner for the best look of the night. She stalked us throughout the first 5 minutes of our expedition, scratching her claws along the walls to create a loud screeching sound. If you know the sound of fingernails on a chalkboard, you know exactly what we heard. Chills are running down our spines just thinking about it!
The clowns are menacing and malevolent in their colorful apparel. They are energetic and have some of the best dialogue of the event as they skip and stagger through the circus. We understand that clowns are a phobia for a lot of guests, but they don't quite fit the theme of a haunted hotel.
---
Customer Service Score: 9.67
Customer Service Scores – By Question

Customer Service Scores – By Attraction

Customer Service Review:
The hotel sits on what was once an old limestone quarry in Springfield, OH. An illuminated school bus is staged at the end of the road where FYF resides. Parking is free, but donations are being collected to raise awareness for childhood domestic violence. The lot was well-lit, but rather rugged and muddy, creating a less-than-ideal experience while maneuvering the field. The addition of gravel or concrete paving would be a nice touch.
The FYF website and Facebook page had all the information we needed before arrival, and our GPS took us to the correct spot without any hiccups. There was a significant security and police force present, scanning guests as they entered the grounds to ensure guest safety. Front-of-the-house workers were also friendly and professional.
---
Immersion Score: 9.06
Immersion Scores – By Question

Immersion Scores – By Attraction

Immersion Review:
While COVID-19 was a devastating blow to our favorite holiday, it encouraged the birth and adoption of something new: virtual queues for spooky attractions. For those unfamiliar, virtual queues allow guests to check into the haunt and have their names put on a call or text list, similar to what you might find at a restaurant. You are free to roam the grounds and explore the other amenities that are offered while you wait for your group to be called from the virtual queue.
The waiting area for the haunt is outdoors, and the haunt is open rain or shine. Make sure you layer up as temperatures begin to drop. While you wait, you are welcome to watch a movie on a big screen, sit by the fire, visit the merchandise booth, or snag some grub from one of the food vendors. You may also leave the park to eat off-site if you choose—another perk that comes with the virtual queue experience.
Storytelling is another strength of Face your Fears. We rarely encounter a haunt that can bring you along for the ride as a story unfolds, but Hotel of Terror managed it well. Lighting, sound effects, and music were all intentionally and thoughtfully designed to enhance realism and all costumes and dialogue were relevant to the narrative. There was no wasted space during our expedition and every area had a purpose.
---
Special FX Score: 9.47
Special FX Scores – By Question

Special FX Scores – By Attraction

Special FX Review:
FYF has the daunting task of tearing down and rebuilding the outdoor sections of their haunt each season, but you would never notice due to the realism of their sets. Scenes are stationed underneath a temporary, tent-like structure. The lighting and sound packages outside are some of the best we have seen. Each crack of thunder comes equipped with a dab of strobing lightning effects as you maneuver through the course. A cemetery scene with similar effects would be a welcomed addition.
The height of some sets inside the haunt had us scratching our heads. This structure has four floors but, in some sections, it seemed as if the ceilings were more than twenty feet high. We couldn't see the tops of some spaces! Fog was utilized where appropriate and transitions from scene to scene were fluid. There is a tall set of stairs you must descend while traversing the outdoor segments, but the stairs are well-lit and are a no-scare zone. If you need to take a quick breather during your visit, this is your final chance before the intensity picks up.
While Hotel of Terror is primarily actor-driven, there's no shortage of eye candy to drool over. You'll travel through such diverse locations as a wine cellar, a crypt with vampires, an underground sewer, a workshop, and a torture chamber, just to name a few. Multiple lunging props and drop panels are present. An animatronic rat smashed our group against a wall in the sewer and the upstairs zombie hoard was perfectly positioned as a strong mid-course transition.
---
Scare Factor Score: 9.52
Scare Factor Scores – By Question

Scare Factor Scores – By Attraction

Scare Factor Review:
If we had to describe our experience in two words, it would be "sensory overload." Sensory overload occurs when the body can no longer process information from a person's five senses. This automatically induces panic and activates a flight or fight response. Every minute we spent inside the hotel elevated our anxiety, and we felt, at times, that we were actually in danger. There's no shortage of passion and enthusiasm here, so those who choose the no-touch option will still have their boundaries pushed to the limit. Be ready to come face to face with your worst nightmares.
One standout feature of FYF is the use of abductions. Most haunts will use actors to briefly divide the group, only to be set free moments later. At Hotel of Terror, they step it up a notch. Each one of our group members, at one point or another, was violently captured and sent back to the descending steps. Each had to traverse the entire second half of the haunt alone! One of our teammates took four attempts to escape.
Electric and motorized tools are used in abundance throughout the house. In one scenario, our heads were placed flat along a work desk and an impact driver came within inches of crushing our faces. Patrons in passing looked at us in horror as we were being tortured. The duo of chainsaw pursuits were some of the best we have experienced. This was especially true in the final chase, due in part to a twist we won't spoil here.
---
Entertainment & Value Score: 9.1
E&V Scores – By Question

E&V Scores – By Attraction

E&V Review:
Consistent with its pricing from a season ago, admission to Face your Fears: Hotel of Terror costs $20 per victim. There is a fast-pass option for $30 that will get you into the haunt much more quickly. A "touch pass" costs $2 and will amplify the experience. This optional add-on allows you to customize your experience somewhat during ticket selection. VIP packages are available for $40 that will get you into the haunt almost immediately; touch passes come standard with this option.
Tickets can be purchased online or at the gate. Cash and card are both accepted.
Tour times varied between the three members of our group due to the aforementioned periods of separation. Ethan and Josh made it through in twenty-three minutes while Sam finished in a little over twenty-eight. To accommodate this difference, we've decided to use the shortest duration to calculate our results. This brings our total MPD (minutes per dollar spent) to 1.04. This is roughly at the average when compared to neighboring haunts.
Our experience outside the haunt itself was eventful. Horror movies were playing on the big screen and visitors were taking pictures in staged photo areas during our visit. There was a live artist doing face painting and custom pictures, as well as a food truck and merchandise booth. The midway seems more desolate than in previous years, but we were told that zoning has already been approved for expansion.
Face your Fears: Hotel of Terror is one of the scariest events our team has attended this year. The FYF team is committed to designing and executing an experience that includes guests in a well-crafted story while inducing raw terror. Visiting FYF is a must for the seasoned fear junkie in 2022.
---
View Full Score Sheet
---
Pics We Took From Our Visit:
---
Promo Images:
Click to Enlarge
---
Guest ReviewsGuest Average: 7.9 out of 10
Summer – 10/10 – October 21, 2023Had a blast! Had a full blown panic attack when I got out but worth it! They really "kill" it there!
JT – 10/10 – October 1, 2022If you want the full experience you have to get the touch pass, I was probably separated from my …show more group a total of 10/15 min at the end, and it definitely was worth an extra 2$ if you want a more extreme scare. The actors were not only great, but they're also comical and just a good time. Highly Recommend Face Your Fears.
Lindsay Suver – 10/10 – October 16, 2021The staff was very scary and friendly good for yoUnger kids I took my 6 year old boy and he didn't …show more cry he did very well the staff/actors was very kind to us after spooking us they gave my son fist pumps and high fives
---
Past Awards
---
2022 Awards
Highest Rated Haunt in OH (Given by: The Scare Factor)
Scariest Haunt in OH (Given by: The Scare Factor)
Voodoo Priestess (Given by: Team Enchanted Seance)
Double-Headed Butcher (Given by: Team Enchanted Seance)
---
2020 Awards
Best Assault on the Senses (Given by: Team Mysterious Misery)
Best Expansion (Given by: Team Mysterious Misery)
---
2018 Awards
Scariest Haunt in Ohio (Given by: Team Mysterious Misery)
---
---
Past Awards
---
2022 Awards
Highest Rated Haunt in OH (Given by: The Scare Factor)
Scariest Haunt in OH (Given by: The Scare Factor)
Voodoo Priestess (Given by: Team Enchanted Seance)
Double-Headed Butcher (Given by: Team Enchanted Seance)
---
2020 Awards
Best Assault on the Senses (Given by: Team Mysterious Misery)
Best Expansion (Given by: Team Mysterious Misery)
---
2018 Awards
Scariest Haunt in Ohio (Given by: Team Mysterious Misery)
---
Join ourspookyadventures!
We visit Halloween haunted attractions year-round! Follow us for haunted house walkthrough videos, behind the scenes footage, and more!