Factory of Terror MA – Full Review
Factory of Terror MA is a Haunted Attraction located in Fall River, MA.
120 Pearl Street, Fall River, MA 02721View All Details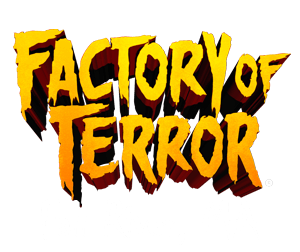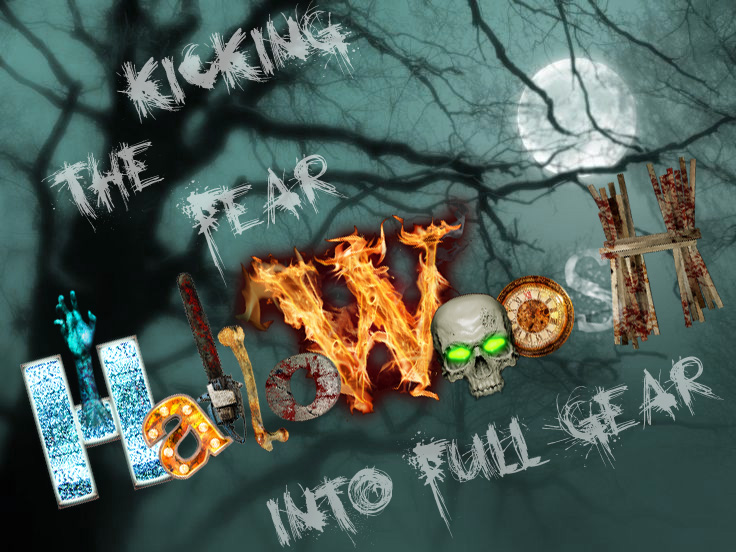 This attraction was reviewed on September 17, 2021 by Team Hallowoosh.
How Do We Get These Scores?

Final Score:

8.25
How Did We Get This Score?

Summary:
Ladies and gentlemen, boils and ghouls, I am beyond thrilled to say that the Factory of Terror is BACK! And Better than ever! Returning back to the roots that made them such a prominent figure in the New England haunted attraction community, with a few nifty modern updates, the factory is regaining its momentum and the guests couldn't be happier.
2021 marks the 26th year in operation, barely escaping the terrible clutches of the 2020 pandemic. It wasn't long into the 2020 haunted attraction season when I had randomly learned that the Factory of Terror had changed ownership. I was pleasantly hopeful for a breath of fresh air from a new owner, perhaps it might give the factory the edge it needed.
I had not returned to the factory in many years after realizing they had opened two other locations. One in Worcester, Massachusetts, and one in West Warwick, Rhode Island. Admittedly I wasn't too amused with either show and it, unfortunately, left a sour taste in my mouth about Factory of Terror regardless of which location. But in September of 2020 when I realized that not only was the Factory of Terror under new ownership I had great hopes. And then I quickly realized that the new owners were the awesome crew from Fear Town! I got very excited. I've watched it grow from nothing more than a small walk through the woods into the multiple haunted attraction and horror-themed fun fair it is today. This is exactly the kind of energy and enthusiasm the Factory of Terror needs.
Whether you're a yearly repeat visitor or if this is your first time going through one of New England's longest-running haunts, Nothing can prepare you for what they have in store this year. New Scares' New Thrills' New Terror!
---
Cast: 8.26
How Did We Get This Score?

I was actually quite impressed with a lot of the actors at Factory of Terror. I know a few of them have made this haunt almost like a second home and have been here for years. Before I even walked onto the street where the building sits I was introduced to the first character of the night. A small crowd of teenagers began screaming and running away from something I couldn't see. Then I could distinctly see a long streak of glowing sparks ignite the middle of the street. And there he was, my first character of the 2021 season, a talented spark slider. Great way to start off the season. It's almost as if an actor was also a firework.
I've got to give props to some amazing characters in this haunt. The first scene had some sort of mad scientist distracting me away from anything that I could use as a clue to where I was. He gave me a light giggle while telling me how much fun it would be to serve me to all his friends. It was the little laugh that got me tweaked out a bit. A girl in the doll room must have gotten me about three times in three different spots. She loved playing with her dolls and telling me that they are all her friends but they just stopped moving one day. She even called one of her dolls her own baby, then proceeded to flip it in the air and watch it smash its head on the floor. She even crawled around the walls and staircase of the scene like a creepy little spider girl. Laughing and whispering things to me the whole time I was in the scene. I was thoroughly impressed and freaked out.
A few of the actors at this haunt were stationed as static characters waiting for me to pass by so they could jump at me. But for the most part, every actor seemed to have a specific character with dialogue. They all did a great job and I could tell a lot of them were having a great time by all the guests exiting the haunt and laughing at how much they enjoyed them.
---
Costuming: 9
How Did We Get This Score?

The costume and make up department don't skimp out on anything at the Factory of Terror. There are quite a few different scenes in the haunt and they all require a character dressed head to toe in an authentic costume and make up that represents their areas. Much like last year, every actor is still wearing a face covering or full head mask of some sort. But even their face masks matched their part. An industrial worker had a bloody and greasy bandana or a dirtied up painters mask. The mad scientist had an actual surgical mask. I think I remember an actor that was surrounded by a bunch of bloody characters and his mask was pretty much a pile of lumpy blood running down his face.
All the characters are original to this haunt. I didn't find any movie or television show characters lurking around. Each one had their respected area and everything about their makeup and clothing matched their part.
---
Customer Service: 8.78
How Did We Get This Score?

The crew at Fear Town have always been extremely friendly and helpful to me, naturally, I wouldn't expect that to change at all when they crossed over to the Factory of Terror. With the current safety protocols due to COVID, they are still only selling timed tickets online so as to make the wait as short and painless as possible.
As I was nearing the building I was immediately approached by a friendly staff member. Eager to help me find my way into the facility, I had absolutely no confusion or problems whatsoever. Looking at the building you'll see two doorways and a dark loading dock. One doorway is the exit from the attraction and clearly marked 'Do not enter'. Another doorway has a giant sign on the sidewalk that reads 'Gift Shop & Oddities Store'. The loading dock has a giant banner that reads 'Entrance'. And another big banner that displayed which time slot they were allowed to go into the attraction. I don't know how you can get any more helpful than that.
Throughout the attraction, there are plenty of visible arrows that helped guide me through. Exit signs were pretty much within visible range at every turn in the attraction should anyone need to leave.
---
Atmosphere: 7.88
How Did We Get This Score?

The Factory of Terror has been a New England classic for many years. I haven't taken the chance to visit them in ten years and quite honestly can barely remember what I had seen inside all those years ago. But the one thing I definitely didn't forget was the iconic hanging statue that lurks on the side of the building, illuminated by the nostalgic, bright yellow, spooky font letters reading 'Factory of Terror". This winged demon almost looks like he's slowly landing to either greet me or grab me, and either way, it's quite unsettling. In my opinion, I think the most unnerving thing about this hanging statue is the fact that its wings are more like feathered angel wings rather than the leathery dragon/gargoyle style. To me, this gives off a very religious vibe and makes the whole haunt feel almost like the angel of death is literally worshiped here.
Much like how they did before the new management took over, we lined up on the side of the building and made our way into the large loading dock. I have to say there is a particularly creepy vibe in this little section. The only real light source was a dim lightbulb casting over a giant reaper hand and zombie skull. The hand and skull are easily seven or eight feet tall, equally as wide. The fact that they were kind of propped up against the back wall like they weren't really being used, and that the light was on them but not so much to display them, made these props feel like they were used a long time ago and forgotten about because' possibly evil things happened when they did use them. Much like the hanging gargoyle/demon statue, these props just radiate an unknown history that makes me feel like they are dormant relics waiting to be set free once more and wreak havoc once again. Which to me is somehow not as scary as them staying dormant, or maybe I just overthink this stuff way too much, I don't know.
Once they allowed me inside the actual building I quickly realized that the queue line had only just begun. After a quick photo op with one of their particularly brutal zombie props, I entered the waiting area. The line wraps itself around a few static props that could be used as more photo opportunities as well. There were plenty of other zombies and witches and monsters scattered all over. A whole display of jack-o-lanterns sitting in a haunted living room of some sort would play a fun Halloween song every once in a while. Real fans of Factory of Terror will remember the singing heads on the other side of the waiting area singing, 'I ain't got nobody' in acapella.
What they have here is a great mix of modern creepy and gory haunted house things with some of the classic, almost kid-friendly elements that this haunt has had for years. A great representation of how the new management has decided to come in and update the haunt while not losing all of the little things that people have come to love about Factory of Terror.
---
Special Effects:

8.05
How Did We Get This Score?

The new and improved Factory of Terror is sporting a few upgrades to their special effects arsenal. One thing I particularly enjoyed was the sound design. There were very few spots in the attraction where I could hear the noises coming from the next or last scenes. There were moments when some hardcore and intense music were playing but I could only hear it when I was practically walking into and through their respected rooms. Even some scenes where there was absolutely no music or sound effects being used and where all I could hear was dead silence freaked me out a little bit like I took a wrong turn somewhere or something.
I would have to say my favorite section of Factory of Terror was the new greenhouse/nursery scene. Plenty of handmade plant creatures in pots were placed all over the room and on shelves above and below me. I realized once I entered the scene that even the ground felt like I was walking on soft wet grass. The sound effects of a small rainstorm surrounded me. My attention was diverted to a few of the plant creatures above me when I suddenly heard a loud growl. I quickly looked down and noticed a giant shark-sized plant creature trying to eat my legs off!
This improved haunt has a few classic animatronics lurking around a few corners. Everything from mutilated corpses and werewolves and even a giant demon skull swinging right into me. Almost no haunt seems to be complete without a vortex tunnel nowadays and Factory of Terror is no exception. I've been through more vortex effects now that I feel almost immune to the dizzying effect, but actually, I had to hold the railing a bit on this one. They did a great job making sure this particular effect will actually work on everyone who passes through.
---
Theme:

6.66
How Did We Get This Score?

I seem to remember when visiting this haunt years ago that there was no real theme to speak of. Much like many other typical haunted houses the themes can change from room to room without following any particular storyline. I was very interested to see if the new management had decided to change this style and give it more of a central theme. Well, they do have quite a few different scenes but not so much a story that might link them together. However, I do recall the first scene in the attraction having something to do with a mad scientist and these pillars with screens scattered around the room. It almost looked like guests were supposed to stand at these pillars individually and maybe they might show me one of my biggest fears, or try to give me clues on what I was about to walk into. One way or another, something unique was in the design of that first room but unfortunately, I couldn't figure it out on my own so I cannot say there was a general theme. The scenes carried themes of their own and did a great job of making me believe I was not in an abandoned brick warehouse.
---
Scare Factor:

8.1
How Did We Get This Score?

Although I haven't been to the Factory of Terror in many years I feel that it has been more of a traditional haunt to many of its guests through the years. Just judging from what I was hearing from some of the attendees over the years, it seemed to me that the Factory's focus wasn't so much on what the next big scare was going to be. But their yearly guests seemed to have some comfort in returning to the same design year after year as it was much more of a tradition for them rather than an attempt to find which haunt might be scarier. But now under the new direction from the crazy crew of Fear Town, things are starting to change. It looks like they want to be respectful to the loyal guests of Factory of Terror and make sure that they'll still get their fix of classic traditional scenes and props that they've come to love. Now they might have to go through and escape a few unfamiliar entities to get to them.
There are definitely some great scares this year that caught me off guard. Some unique and not obvious scare spots for many of the actors. Sometimes there was just so much to look at I couldn't even realize there was a character right in front of me. Pair that with some excellent crazy actors who are crawling all over the sets and changing their voices, I'd say they have turned this place back into one of the must-see haunts in New England and it's going to keep getting better.
Along with the great acting and the sets I also find a lot of psychological and maybe subconscious terror in the things that aren't given too much attention as well. Like the flying demon statue giving off a religious or culty vibe. Or the giant skull and hands up against the wall with the one little light on them. Maybe only a few minutes into the haunt I noticed that I had been walking on a typical poured concrete floor the whole time but then I turned one corner and the floor was now old-style hardwood. This was obviously part of the building and had obviously been there for a very long time. To me, there is something genuinely creepy about a building that shows how old it is. It's almost as if this wooden floor has soaked in all the history over the years, known and unknown, and I have to dare to walk all over it. Even sometimes I can look up and see the wooden and concrete and iron making up the ceiling and notice how old it all looks. Whether it be paint peeling or pipes rusting a bit or anything that makes it look like it has seen some things, it's always in the back of my mind that these non-living things are watching me and it creeps me out.
---
Entertainment & Value:

8.24
How Did We Get This Score?

The Factory of Terror offered a great deal for opening weekend. Only $13 for the first Friday and Saturday of the season. Until about halfway through October the price for a ticket on Fridays and Saturdays is $20. After that it becomes $25. However, Sundays and any other days during the week they are open, it is only $17. I made it through the entire haunt in about 15 minutes, which I know for a fact was much longer than the first time I attended. So if you are a yearly guest, be prepared for a longer show!
---
How Did We Get These Scores

Join ourspookyadventures!
We visit Halloween haunted attractions year-round! Follow us for haunted house walkthrough videos, behind the scenes footage, and more!