Fallsburg Fearplex – Full Review
Fallsburg Fearplex is a Haunted Attraction located in Louisa, KY.
5877 KY-3, Louisa, KY 41230View All Details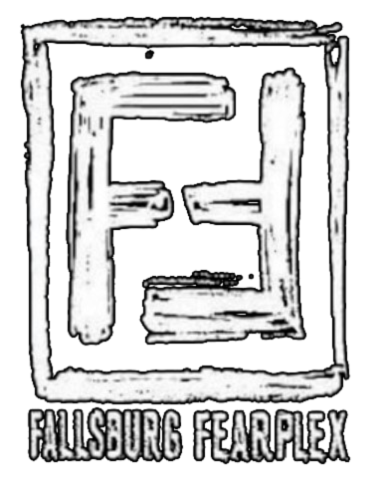 Features:

Paid Parking, Restrooms/Porta Potties On-Site, Food/Concessions, Gift Shop/Souvenirs, "Hi-Tech" Attraction, You may be touched, Covered Outdoor Waiting Line, Indoor/Outdoor Waiting Line, Indoor/Outdoor Attraction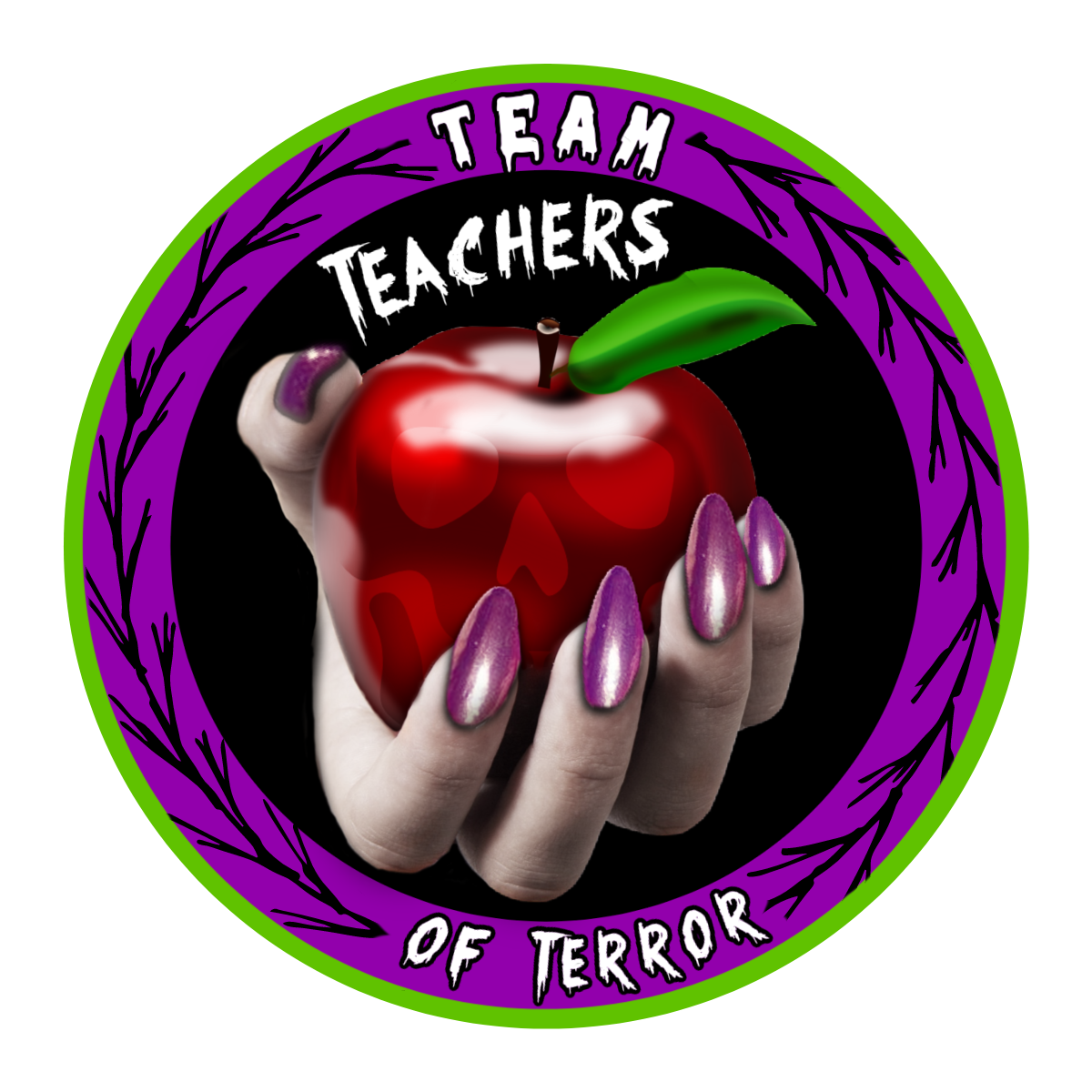 This attraction was reviewed on October 8, 2021 by Team Teachers of Terror.
How Do We Get These Scores?

Final Score:

8.57
How Did We Get This Score?

Summary:
On this farm, many years ago, horrific crimes were committed. Crimes involving torture and murder. According to some, the bodies of several victims have even been discovered here. This land is now home to the haunted attraction Fallsburg Fearplex.
In operation for 34 years, Fallsburg has had plenty of time to add and grow into the exciting complex we see today. They advertise four attractions: Fallsburg Haunted House, Crazy Creek, Freak Fair, and Appalachian Nightmare 3D.
While waiting to begin, give one of their games a try in the game tent, eat a concession snack, or hang out with some fire twirlers. They have a huge field to park the car, and a lot of property to walk on. The main attractions are indoors, but customers will need to walk outdoors between them and walk through an open field parking lot, so dress accordingly. Their recommended age is 12 and older. Prepare yourself for a gentle touch from an actor as one might just touch an arm, leg, or back. Fog and strobe lights are used here, and the 3D experience will offer 3D glasses.
Tickets can be purchased online or at the door, for a general admission price of $22 or a speed pass for $40. Parking is $3.
---
Cast: 9
How Did We Get This Score?

We first met Darlin, the queue actor, before getting to any of the attractions. Her name fits her persona, but I bet she can get nasty if she feels the need. She is a clown freak, which is something she will tell you all about if you ask.
All in all, we felt there were enough actors inside the main attractions. We received tons of pop scares, or jump scares. We were rarely alone. There was a path outside with goings-on that could have used a little more actors, especially within the fencing area where we were repeatedly warned about the clowns getting us, to find one waiting on us behind a couple of barrels. The clown did come at us, but we were 3 on 1, so we weren't overwhelmed.
All the characters were believable. The victim in the kitchen of the Crazy Creek house truly sold us on the fact that she was terrified and desperate for help, and her captor easily convinced us that he had nothing but purely evil intentions with his yelling at her and us at the same time all the while banging props loudly.
The many pop scare actors had great timing, waiting for different members of the group to get just close enough to instantly get one of us. We were also impressed with the actor who seemed to escape his execution area and jump on top of a railing just to get to us. In the freakshow ticketing booth, we were slightly detained by the ticket booth operator who was trying to convince us that we had to trade our soul for admittance to the rest of the attraction. He somehow could see through all of my lies!
---
Costuming: 8.33
How Did We Get This Score?

All the costumes fit in nicely with their stories and scenes. All looked complete and believable. We did not spot one pop-up character ahead of time, since they were darkened and hidden so well. Even the 'normal' clothes in the Appalachian Nightmare 3D received special treatment, through bright reflective paint/coloring or a little dirtied or tattered. We knew who everyone was and what they were about with the costuming, masks, and make-up. Costumes and masks looked custom and well made. Make-up varied from a simple white and gray color palette to layered colors and applications to show injuries. Of course, we saw blood (and lots of it.)
---
Customer Service: 9.7
How Did We Get This Score?

GPS got us to the haunt with no issues. With the abundance of lighting, we easily parked the car and found the porta pots and midway. All staff was accommodating and friendly. They answered any questions we had in a helpful and professional manner. If needed, there was plenty of support staff available at each attraction, in addition to being available at the midway.
They have a Facebook account, and also a website that provides all the helpful information you would need to know including dates of operation and tickets, address and directions, contact information, and a FAQ section.
We noted that they keep all queue lines separated and socially distant from each other for each attraction. We spotted no glaring safety issues with regards to the building or props.
---
Atmosphere: 9
How Did We Get This Score?

We rolled in with the low fog that shrouded the complex a little. From the looks of circus tents and bright lights, we were sure we were at the right place. The music playing was loud and appropriate for the setting.
Getting out and making our way to the ticket booth, we couldn't help but catch some feel-good excitement all haunt goers know and love so well. There were a lot of customers around, no doubt a result of 25 years of good scares and establishing a reputation as a place to be for some Halloween fun!
Before going into the haunted attractions, we had other options available to us including a kettle corn stand, a concessions stand, and a tent dedicated to games. Once we made our way closer to the haunt section, we were introduced to the world of fire-play and watched several entertainers risk burns to play with fire with a variety of appliances.
---
Special Effects:

8.48
How Did We Get This Score?

We were very pleased with the abundance of sounds and music to enhance our experience. Even in places where sounds were lacking, they lulled us into a sense of calm before hitting us with hidden sirens and horns.
Here is where we have to talk about the bathroom and kitchen scenes. Right off the bat, we were revolted to discover the toilet overflowing with human waste that appeared to wiggle, only to turn our faces to see a blackened sink covered in crawling roaches. Going into the bloodied kitchen, we found a partially exposed victim above the refrigerator clawing her way out.
We also appreciated the ticket booth. Just when I thought I was finished with the ticketing staff, he rolled his way over to me again for more soul snatching. We saw a few sparks flying about from a handheld apparatus here and there. We watched a man in an electric chair jerking and sending sparks everywhere, and a woman levitating in her bed as though she just might be possessed.
We got an oversized surprise with some oversized props from the XXL snack shack and claw machine. Here inside the oversized claw machine I got an offer for a hug but settled for a high five. We saw drop-down doors and experienced several air cannons throughout. We had our senses heightened in the 3D area, and also walked through a dizzying spinning tunnel, spinning laser vortex, and sliding floor tiles. Oh, we were also accosted with a chainsaw two different times.
---
Theme:

8.95
How Did We Get This Score?

Their website provides the story of the murder farm, which is the inspiration for the attraction today.
Without reading the background story and just walking around the scenes, the theme seems to be about an unhinged traveling circus/freak show coming to town and the demented residents of the area. Each attraction did fit the theme, and each played its part, being distinct from each other and yet still were cohesive enough to tell the overall story.
---
Scare Factor:

7.85
How Did We Get This Score?

We received a lot of interaction at all of the attractions. We were followed, threatened, entertained, and received sudden startles while traversing through. We had characters who got a little close, while another pointed a gun at us and fired it! We each received slight touches as we were walking away, or offered a handshake. Interactions were divided among all members of our group.
---
Entertainment & Value:

8
How Did We Get This Score?

We took 32 minutes to complete all 3 attractions, for a minute per dollar ratio of 1.45 which is right about average. Finishing everything left us kind of sad and asking for more, but in a good way because we didn't want it to end! The quality of the attractions, queue entertainment, and acting made for a very enjoyable night and we felt the price point was fair for what it bought.
---
How Did We Get These Scores

Promo Images:
Click to Enlarge
---
Guest ReviewsGuest Average: 9.46 out of 10
Johnnie Holland – 10/10 – September 16, 2022This was the absolute hands down best attraction we have been to in three years!! We had a 4 person …show more group went through twice on opening night!! Was way better than previous years!! They have really stepped up there haunt game!!
Reva Whitt – 10/10 – October 7, 2017It scared the s… out of me!
Holly Whitt – 10/10 – September 2, 2017We had a preview and will most certainly be back!
---
Past Awards
---
2016 Awards
Best Use of Blood (Given by: Team Zombillies)
Actor Shout Out Award - Female in Trash Can (Given by: Team Zombillies)
Actor Shout Out Award - Guy with the Bear (Given by: Team Zombillies)
---