FEAR at Avon Valley Scream Park – Full Review
FEAR at Avon Valley Scream Park is a Haunted Attraction located in KEYNSHAM, BRISTOL.
Pixash ln, KEYNSHAM, BRISTOL BS31 1TPView All Details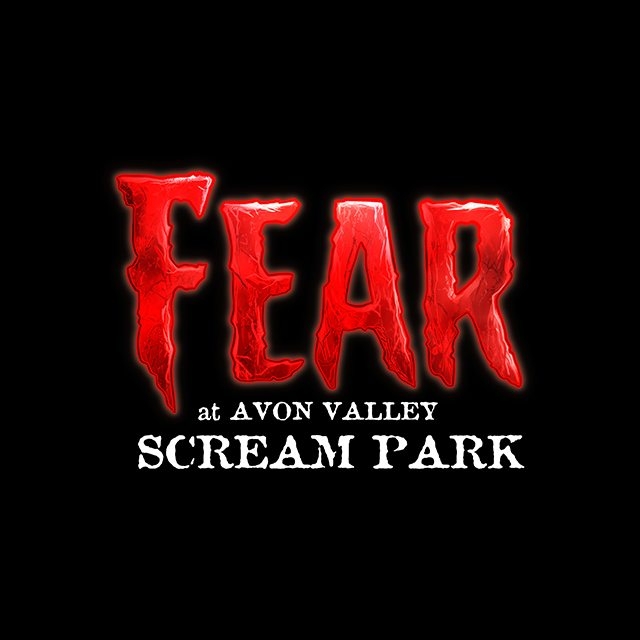 Features:

Free Parking, Restrooms/Porta Potties On-Site, Food/Concessions, Gift Shop/Souvenirs, Optional Games/Midway, You may be touched, Original Characters, Uncovered Outdoor Waiting Line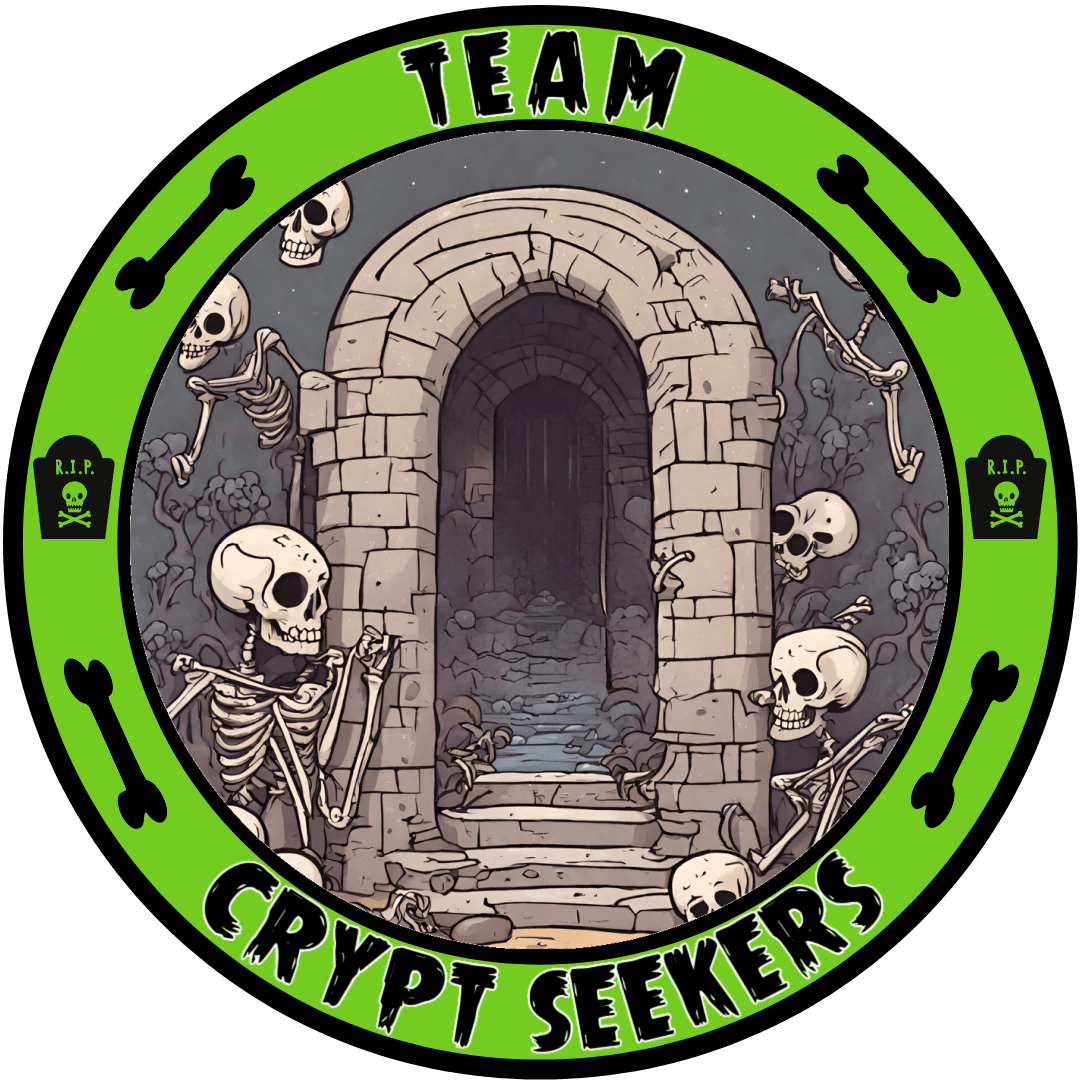 This attraction was reviewed on October 23, 2023 by Team Crypt Seekers.
---
About Our Reviews and Rating System
---
Final Score: 8.5
Final Scores – By Category

Final Scores – By Attraction

Summary:
Fear at Avon Valley Scream Park is the ultimate Halloween destination for thrill-seekers, situated in the heart of the Southwest of England, a stone's throw from Bristol. This spine-tingling experience is a must-visit during the Halloween season.
This scream park features not one, but two expansive and immersive scare zones (Stidham Village and Republic of England) that will leave you quaking in your boots. With five interactive scare mazes to navigate, you'll find yourself on edge as you journey through the darkness. For those looking to up the ante, there's even an optional Exorcism experience for the bravest souls.
But Fear is more than frightful attractions. It offers a wide range of entertainment, including thrilling fair rides, engaging games, a captivating stage show and a newer laser show, and a delectable selection of food and drinks to keep your energy up. To add to the chilling ambiance, you'll be delighted to know that Fear boasts an exceptional cast of roaming scare actors who are sure to keep you on your toes throughout your visit, and interactive storylines throughout the park to coincide with this.
---
Cast Score: 8.03
Cast Scores – By Question

Cast Scores – By Attraction

Cast Review:
There is a remarkable amount of cast in every square inch of Fear at Avon Valley, whether it be within the haunts themselves or within each of the hubs making up the immersive scare park. There were the usual creatures from deadly nuns to evil clowns, but there was also a whole world of newer characters making up the Republic of England hub of the park with three of the mazes, from crazy doctors to military personnel in white suits, and to horrifying swamp like creatures in the sewer system. Actors came out of every nook and cranny, with any dead spaces in mazes only there to heighten the anticipation of what you might meet next.
Most of the cast was incredibly creative and convincing, not to mention interactive, with the best actors of the night absolutely being the roaming actors, especially in the Republic of England. Actors here interrogated every member coming through their space, putting them against fences to ask them questions, asking about their loyalties, and even imprisoning those who seemed traitorous. We saw some members of the public taken away — and these were interactions outside of the scare attractions themselves!
The most interactive and creative of the maze actors were found in The Core and Vita Nova. In The Core, evil beings would lightly touch us and even splash us with water, while some would swing doors and gates to trap us from others in our group. The level of interaction in the hub outside was mimicked in Vita Nova, with each audience member being interrogated by countless actors in the maze, some taken to the side and questioned. They all stayed in character from start to finish, even when switching out shifts within the mazes.
The only mazes where the interaction and believability weren't as strong were in X4 and House of Clowns. We perhaps just had an off night in the latter as some of the clowns seemed to break character, especially when they were trying to show us the right direction to go through the mazes.
We also would have appreciated slightly more creativity in the dialogue in Malefica, with every single actor seeming to say 'Get Out.' So overall there were slight hits and misses, but overall the cast in this park is absolutely incredible, probably the best cast we've seen at a UK Haunt. The Doctor character roaming the streets was especially memorable — inventive and interactive with every audience member, a true highlight of the night.
---
Costuming Score: 8.17
Costuming Scores – By Question

Costuming Scores – By Attraction

Costuming Review:
The Fear at Avon Valley Scream Park boasts exceptional attention to detail in their costuming. As you step foot into the chilling Stidham Village zone, one of the park's two scare zones, you'll find yourself surrounded by inhabitants of a travelling circus. Their costumes are not only well designed but also unique, showcasing some of the most detailed use of makeup we've seen. These carnival-themed ensembles transport you into an authentic, spine-tingling world that feels as if you've stumbled upon a marauding circus.
In this zone, both the House of Clowns and Malefica mazes offer a distinctive and immersive experience from a costuming perspective. In House of Clowns, the actors' attire is tailored with precision to fit the circus theme, intensifying the credibility of the narrative. Meanwhile, Malefica showcases an impressive level of commitment from its actors, who don sinister nun costumes. It might seem like a regular costuming choice, but it's far from it, as the terrifying visages of the nuns are crafted to send shivers down your spine.
The Republic of England mazes rely on costumes to develop a nightmarish ambiance. X4's detailed lab setting, coupled with the eerie glow-in-the-dark masks and makeup worn by the actors, contribute to an unsettling atmosphere. Vita Nova introduces sinister nurses and doctors in chilling costumes, further heightening the immersive experience, complete with detailed blood effects towards the maze's conclusion. The Core's immersive storytelling is complemented by the actors' costumes, pulling you deeper into a dystopian world inhabited by bizarre creatures with detailed masks reminiscent of the Creature from the Black Lagoon. To top it off, you'll find yourself costumed as well in this maze, with each audience member outfitted in waders.
Beyond the mazes, the dedication of the roaming scare actors is nothing short of remarkable. Their costumes are not only detailed but also convincing. The park's ingenious use of a motorised mini clown car for stealthy scares and the ominous scarecrow stilt-walkers armed with scythe-like hands ready to strike add another layer of intensity to the experience.
---
Customer Service Score: 9.51
Customer Service Scores – By Question

Customer Service Scores – By Attraction

Customer Service Review:
The attraction is located near Bristol and is well-marked with ample signage to help visitors find the entrance, along with a well-maintained parking area. A short walk from the parking lot will lead you to the entrance.
Safety is of paramount importance within the mazes and the entire grounds. Steps and potential hazards are well-marked and easy to identify. Yet, there is room for improvement in marking the submerged steps in some areas of The Core. While common sense prevented any mishaps, better visibility of these steps would be beneficial.
The event staff were not only friendly but also helpful. The ticket agent at the front assisted us in getting settled, and the attendants at each maze provided essential safety briefings. The staff at the food concessions were accommodating and attentive to our preferences.
The website is comprehensive and includes a dedicated section for learning more about Fear. All the information you need is presented and easy to access.
---
Immersion Score: 8.42
Immersion Scores – By Question

Immersion Scores – By Attraction

Immersion Review:
The overall immersion at Fear at Avon Valley is incredible, with the two scare zones creating two separate but highly creative worlds where the mazes live.
The Republic of England hub is by far the strongest immersive space, creating a whole world and storyline that the roaming characters give you an idea of as soon as you enter the space. A little reading needs to be done on the park's website beforehand to truly understand all the worlds and storylines at play, especially the backstory of Stidham Village and how all the mazes fit into the storyline. The haunts in the Republic of England hub are characterised by lots of different laser theming inside and outside of the builds, which although not spooky, does tie everything together. Stidham Village is a bit more confusing in terms of how everything fits together, and we do think a bit more attention could be paid to the outside facade of The Exorcism to create a bit more pre-haunt atmosphere and to give a better idea of why this attraction exists in this world.
It needs saying that a read-up on their website about the story of all the spaces and how they fit and interact with each other will enhance one's experience here tenfold, as there really is so much detail put into the worldbuilding here that may be missed if you don't do your research beforehand. Most of the storylines are amazingly creative and well put together, and the outside of each of the haunts relates directly to what is going on inside, from a circus tent for the House of Clowns to an old church undergoing renovation for Malefica. Unfortunately, we hadn't done all our reading before the haunts so we were confused at all the 'construction' barriers and tape on the church — we thought it took away from the spookiness and ambience of the place, but now understand that it was part of the larger story.
There were a few flow and immersion issues in House of Clowns and Malefica, with quite a few bottlenecks and confused customers, and some of these issues and the already mentioned notes above ended up being reflected in the overall immersion points docked for the park. But we can't applaud Fear at Avon Valley enough for how spectacularly immersive their whole park is from start to finish, with all the worlds they have put together and all the stories that are constructed to make this a fully fledged parallel universe to exist in. The roaming actors really tie it all together to help you piece the stories together but to also invite you into their worlds, and it's truly a masterpiece in storytelling.
---
Special FX Score: 8.45
Special FX Scores – By Question

Special FX Scores – By Attraction

Special FX Review:
Fear takes centre stage at Avon Valley Scream Park, where a chilling and immersive experience comes to life through the seamless integration of special effects within its spine-tingling attractions. These effects serve as the cornerstone of a realistic and captivating atmosphere, ensuring that visitors remain very afraid.
Inside the House of Clowns maze, prepare to be enveloped in a disorienting and eerie world by an array of sensory effects. The laser swamp conceals the ground until a ghastly clown emerges, while blacklight rooms filled with vivid colours and iconic circus sounds transport you further into this uncanny realm. These effects aren't mere embellishments but integral components that enhance the maze's narrative, infusing it with depth and authenticity.
Venturing into the Malefica maze, you'll encounter sensory effects that transport you into a chilling alternate reality. Rooms featuring water and fire elements unveil the sinister history of the local village church. A standout experience is the room filled with smoke and heat, immersing you in the terrifying illusion of being trapped in a burning church. The only aspect that warrants improvement is the maze's soundtrack, which, after a while, tends to become repetitive with ominous phrases from the Mother Superior, veering towards the absurd.
The Exorcism attraction leverages a diverse array of special effects, from brilliant stagecraft to choreographed movements that include jerkbacks. The liberal use of pyrotechnics, creating a blazing inferno of flames, engenders an ominous and terrifying atmosphere that is unforgettable.
In Vita Nova, the sensation of air brushing against your ankles heightens the immersive quality of the maze. These integrated special effects harmonise with the maze's unique design, culminating in an unforgettable and hair-raising experience. A notable highlight is the disorienting finale, where you believe you've emerged into the welcoming light, only to confront a lit corridor, flashing strobes, and the bone-chilling realisation that you remain ensnared within the maze.
The X4 maze employs a medley of special effects, including detailed lab settings, neon elements, jarring lift effects, and timed air cannons. These elements combine to cultivate an unsettling atmosphere, delivering intense scares that are sure to linger with you throughout the attraction.
Finally, The Core maze distinguishes itself with its innovative use of special effects. From the unsettling sound of electric guns to the startling air cannons, air horns that jolt the senses, a creature rising from the waters, and a disconcerting two to three feet of actual water that sloshes throughout the entire maze, these effects introduce a rich sensory dimension to the experience. They play a pivotal role in enhancing the suspenseful storytelling that unfolds within The Core.
---
Scare Factor Score: 7.99
Scare Factor Scores – By Question

Scare Factor Scores – By Attraction

Scare Factor Review:
Scares were quite strong at Fear at Avon Valley, especially at Vita Nova and The Core, where it was more difficult to predict where the scares were going to come from and who you were going to meet next, especially since these were the two most interactive mazes of the night. At Vita Nova, they provided scares to every single person in the group as you were forced to enter the attraction alone, and you never knew what the next actor was going to ask you or make you do. This maze also had the strongest and scariest ending, as just when you think you have escaped the maze you were left in a long and brightly lit and foggy room where crazed individuals could come out from anywhere. This was definitely the scariest maze of the night due to having to face it on your own and having to interact with every character inside. The Core was also well done as the fact you were halfway submerged in water completely takes you out of your comfort zone and into a situation you have probably never faced before. Actors here weren't afraid to get right up into your space or stop you from proceeding by blocking your exit with different gates and doors. Each individual was attacked here as well with no one being safe, and with all the different humans and non-human creatures in the space you never knew what you might run into next.
Due to batching and queuing issues and less creative dialogue, mazes like House of Clowns and Malefica weren't as scary as we think they have the potential to be. However, the endless confusing carnival passages and actors locking you into their cage-like walkway in House of Clowns were certainly startling, and there were quite a few spaces in Malefica that were absolutely terrifying, especially the scenes at the end which were more disorienting and perfect for larger groups with horrifying nuns coming at you from all directions, so this maze definitely finished on an incredible high note.
We also thought the add-on theatrical attraction The Exorcism was extremely eerie, with each individual having to sit separately from each other and encouraging a sense of vulnerability and dread that lasted for the entire experience. The special effects and lighting for this attraction, paired with the choreography of the actors, really made one's hair stand on end and provided individual scare experiences for every person in the room. The timing of the lighting and scares was remarkably well done, and the theatricality of the performance really heightened the scares. Being stuck to one place with no obvious way out with all the lights, sounds and creepy movement happening around you is quite a petrifying experience!
---
Entertainment & Value Score: 9.48
E&V Scores – By Question

E&V Scores – By Attraction

E&V Review:
The overall entertainment value at Fear at Avon Valley is incredible, with five mazes and all the immersive storytelling of the scare zones included, as well as the interactions with their amazing roaming characters, additional hidden bits of immersive experiences, an incredible fire show, and a thrilling laser show, not to mention a roaming fortune teller, character meet and greets, and photo ops galore. Each haunt was around seven minutes in length, so all in all it is an incredible value for money in regards to the main package you are purchasing.
We do think The Exorcism add-on performance might be a little pricey as it is a rather short show, but it is worth adding on to get the full experience of the park. And while there is an additional fee for other attractions including the thrill rides and fairground games, these too provide a ton of extra entertainment for your evening.
But you don't need to pay for all of these extra add-on bits to get hours and hours of entertainment. There's so much to do within the normal package that you'll be entertained for hours. It's worth just walking around the park and investigating all the storylines and interactions with characters — truly a chockablock evening of fun and scares.
---
View Full Score Sheet
---
Pics We Took From Our Visit:
---
---
Have you visited this attraction?
Join ourspookyadventures!
We visit Halloween haunted attractions year-round! Follow us for haunted house walkthrough videos, behind the scenes footage, and more!