Review of Fear Columbus Haunted Attraction
Review of Fear Columbus Haunted Attraction
Review of Fear Columbus Haunted Attraction
Fear Columbus
Fear Columbus is a Haunted Attraction located in Columbus, OH.
2605 Northland Plaza Drive, Columbus, OH 43231View All Details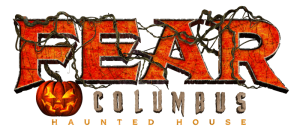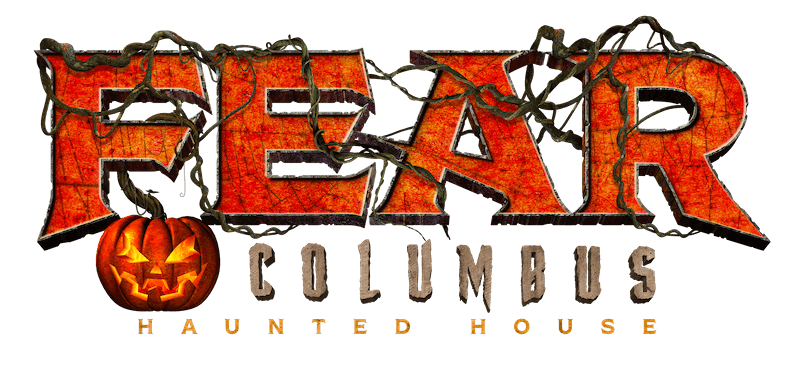 Features:
Free Parking, Restrooms/Porta Potties On-Site, Handicap Accessible, Gift Shop/Souvenirs, Special Events, "Hi-Tech" Attraction, You will NOT be touched, Original Characters, All-Indoor Attraction
Team Mysterious Misery reviewed this Haunted Attraction on October 5, 2019.
How Do We Get These Scores?

Final Score:

9.04
How Did We Get This Score?

Summary:
The Legend of the haunt explains that you will notice that in many buildings, the 13th Floor is missing. As stated on the haunt's site, the Otis Elevators company estimates that 85% of the buildings with their elevators do not have a named 13th Floor. Some say that various government buildings are not missing the 13th Floor but instead, contain "sinister or clandestine" situations that are going on. It's all just old superstition, right?
The 13th Floor Haunted House Columbus is ready for you to take a step inside their "Horror in the Heart of Columbus" and take a tour of the occupants who call it their "home" to witnesses for yourself why people hide the 13th Floor.
---
Cast:

8.92
How Did We Get This Score?

The cast at the 13th Floor Columbus do a remarkable job. With a haunt as big as this one, it takes an impressive team to keep the whole haunt operational. The cast includes over a hundred people. The majority make up the actors and the others make up the front of the house.
The front of the house cast will be the ones that you interact a lot with before and after the haunt. They keep this haunt up and running efficiently. They are prepared for small questions to large emergencies. They can also be the behind-the-scenes players that make sure the haunt's night goes as smoothly as it possibly can. I'd like to give a couple shout outs to Marco and Ashley for their hospitality and answering our questions.
Inside the haunt, you will be faced with many cast members as there needs to be a lot of them to prevent dead spaces in a haunt this big. Some of them will entertain you while others will scare the shit out of you. Many of the cast members are veterans in this business and know that the basic "I got you" is not going to work. They work effectively in providing scares for everyone in your group. They do this by being very interactive with you. They like to chat it up with you or keep you from escaping. Some of them stick to their script which helps the scene but the ones that conversate on the fly do a great job. You will interact with most but there are a few that do an amazing job at hiding and you will not encounter them until the last minute when they are tormenting you.
Some of the standouts are the ones that learn your name and reappear in another room acting like they are your best friend.
---
Costuming:

9.17
How Did We Get This Score?

The 13th Floor may still be a newbie to Columbus, but they are not newbies in the costuming area of the haunt industry and it shows. What you will not see here is someone in half-assed overalls with liquid blood poured on them and calling it a costume. The costumes we saw were complete and respectively helped the story telling in their scenes. Even the more basic costumes in the haunt were complete and didn't look like someone threw on underwear and called it a day.
Some of their best work is shown in their iconic creatures. One of my personal favorites was Clown. The amount of detail that goes into that costume is impressive.
They didn't use many masks at this haunt. If they must use a mask, they were properly fitting, tucked in, and their eyes and mouth were properly blacked out.
What I found to be the most notable is the amount of detailed makeup there was at 13th Floor. I found myself, like a creeper, wanting to get closer to the actors to marvel at the talented work. Then I came to realize that on that night there were 75 plus creatures inside the two areas of the haunt. Most of them were in detailed makeup and applying all of that is not an easy task! Shout out to the makeup team for an awesome job; Brian B, Ashley P, Mattie, Nicki E, and Mary. You guys are rocking it out and did one hell of a job on each creature that you touched.
---
Customer Service:

9.4
How Did We Get This Score?

Doing a quick internet search for 13th Floor Columbus will give you many results. You will get a link to their website which is packed with everything you can think of for your night ahead. Things like a FAQ page, what to expect, videos, directions, parking information and a way to purchase your tickets in advance. In your internet search, you might get their Facebook page which is detailed and offer lots of information also.
13th Floor Columbus is well advertised with radio spots and giant billboards. It is located in an old strip mall and can be easily found with GPS. One thing that we noticed last year that they maintained this year was the ample amount of free parking in a well-lit parking lot. We then noticed the Lyft pick up and drop off area and thought this was a cool added touch for those that are using that service.
If you do not buy your tickets in advance, you get to encounter the ticket booth. The people working this are very patient and knowledgeable. They will walk you through pricing and options. Outside, you will see Columbus Police Department making a presence keeping patrons and cars safe. They will also give you a space to hide behind if Clown should come to visit you. An extra safety measure is the metal detector, which could make some feel uneasy but brought a sign of comfort to me. When pushing as many people through a night as they do, it is good to see the extra safety measures in place.
Ashley and her staff were very friendly and can help you with any emergency. The front house staff are easily to spot versus the acting cast. They all have the same shirts on which makes it easy to identify who you may need to talk to for an emergency or even a question. Ashley and her team have many plans in place for safety of its patrons and to keep the haunt up and running during mishaps.
---
Atmosphere:

9.12
How Did We Get This Score?

As soon as you pull into the parking lot at the 13th Floor Columbus, you can feel the excitement and energy. There is chatter coming from those who are excited to go in and screams of those making it out.
The outside of the 13th Floor has a calm party vibe to it. The lighting around the haunt helps with this vibe. They play music in which you can hear people sing along with. You will witness and can partake in the Axe Throwing, which is new this year. Another new item was some Food Trucks. Yep, you can now stuff your face as you wait. There are actors roaming around to do photo ops or even to chase you down. There are lots of cool additions this year to the outside.
When you reach the inside, you get an eerie- shits about to go down vibe. It is darker inside and the sounds are less than friendly. The queue line inside faces a large house/cabin façade. There are giant posters with warnings and rules for the haunt. You can hear the screams of other patrons as they are trying to save their own lives. Once you reach the front of the line, the anticipation has built so much that the adrenaline is now running, and your flight sense is in full force.
---
Special Effects:

9.14
How Did We Get This Score?

The 13th Floor Columbus is a large haunt. When I say large, it is 40,000 square feet! A haunt of this magnitude can either be done on a subpar level or on a prodigious level. The 13th Floor Columbus embraces the size of their haunt and makes it shockingly good the whole way through.
Each scene is well put together and features creative details. We never encountered an "empty" space. The scenes are cohesive for the storytelling of the haunts. With the scenes come smaller effects such as sounds. Most made for a perfect enhancement. The only encounter that was loud was the warning siren, but it is loud for a reason; it means to run. Other smaller effects are the basic lighting in the scenes that highlight or are distracting. Smells is another one that they have. Some of the special effects come from these well-designed, fully put together scenes that fully immerse you in the story with exactly the right type and sound to make it believable.
Mr. Pickles is a massive item that you will encounter. If you are moving too quickly and not paying attention, he just may take you out. Mr. Pickles is one of our favorite special effects. Some of the others that caught our attention were extremely large Venus Fly Traps, and a higher-than-normal laser swamp. They also have a one-of-a-kind vortex tunnel that may make you vomit your food truck items up. The haunt in one area uses black light and 3D glasses to make you senses throw up in delight!
---
Theme:

N/A
How Did We Get This Score?

The 13th Floor Haunted House Columbus does not utilize a theme. They just like scaring the shit out of you and sending you home crying to your mom.
---
Scare Factor:

8.83
How Did We Get This Score?

13th Floor Columbus offers two creepily delish areas. The first is called The Clown. It is based on one of their iconic characters. Clown returns to our world to gain strength by feasting on the fears of children. It's been thirteen long years that Clown has been trapped inside the Thirteenth Realm. The second is called the Rise of the Dead. The dead is among us here and they are hungry.
With the two areas available, there is something to scare the front of your group to the back of your group. You can expect anything from dropped doors, creepy clowns or things that just want to consume you in general. The timing and distractions are good at this haunt to keep the scares flowing. However, this is a self-guided haunt and bottle necking is easy. When you bottleneck with other groups the group sizes become too large to adequately give appropriate scares. 13th Floor Columbus tries to address this by, in the middle of the haunt, making you stop and re-timing you back out for the second half.
13th Floor has the correct elements placed in the right areas to give you a frightful night. Creating scares is what they like to do at and they get it one hundred percent. Sometimes, the entertainment of the cast makes it an enjoyable night including the banter they have with you or trying to follow you to your car. Those things also make the night at a haunted attraction a good one.
---
Entertainment & Value:

8.86
How Did We Get This Score?

General Admission pricing is dependent on when you choose to attend. There is a calendar on the website to help you determine the prices and you can buy them in advance online. If you get confused, you can buy them at the ticket window at the attraction. There are some super patient and helpful people working that ticket booth that can explain all your options and pricing.
On the night we attended, General Admission was $27.99. It took us about 30 minutes to get through, which provided us about 1.07 minutes of entertainment for every $1.00 we spent that night. However, there are lots of variables that go with this…
General Admission ranges from $19.99, $24.99, $27.99 and 29.99. General Admission is base pricing. This ticket is subject to waiting in the General Admission line and wait times vary based on night attending. Weekends in Mid-October to Halloween seem to be prime time and will cost you more. Your walk-through time will depend on if you run through because you are completely terrified, if your group gets held up, and other things that may not be in your control. 13th Floor Columbus also offers some pricier ticket options for those who are not patient to wait. However, with these prices you are not getting the most bang for your buck; you are getting convenience.
There is a Fast Pass option. The Fast Pass option will cost you an additional $10.00 to your General Admission price for the selected night. The Fast Pass will decrease your wait time. In general, it decreases the wait time 1/3 of General Admission. Fast Pass tickets are sold in 1-hour time blocks every night. Due to the timed nature and limited capacity of these tickets they frequently sell out.
There is also a Skip the Line option; personally, my favorite because I am not good at being patient. However, this comes at a price for convenience. For this ticket you will add an additional $20.00 to your General Admission ticket. This type of ticket could easily put you over $50 a person. Skip the Line tickets are sold in 10-minute time blocks every night. Show up, scan your ticket, and head straight in.
One thing that they have at the 13th Floor Columbus that I have not seen is The Platinum VIP Experience. This experience takes your haunt to a new level but comes with a heavy price tag. This experience will cost you $99 a person and you get unlimited skip-the-line access, Access to the VIP area, the Scare Actor Photo Op, and a VIP Lanyard. Limited Capacity.
Now that we have that out of the way, lets talk about the additional things. On-site is merchandising, a food truck, a photo op with the option to purchase your ticket. There is music outside with queue actors. They have six 5-minute Mini Escape Rooms. You can pick one or two or all 6. Each escape room is $5.00 per a room per a person. They offer them at different levels of difficulty. As time ticks away are you calm under pressure? New this year in the entertainment section; Class Axe. Become intimate with a 1.5lb piece of whirling wood and metal as you learn, practice and then finally square off toe at Class Axe Throwing! $5 for 5 throws, on-site purchase only.
As you can see the 13th Floor Columbus offers many entertainment activities to keep everyone in your group having a good time. Whether you want to enjoy the haunt or maybe just do the escape room, it has something for most.
---
How Did We Get These Scores

Guest ReviewsGuest Average: 10 out of 10
Kisha – 10/10 – February 12, 2022This was the best so far