Fear Columbus – Full Review
Fear Columbus is a Haunted Attraction located in Columbus, OH.
2605 Northland Plaza Drive, Columbus, OH 43231View All Details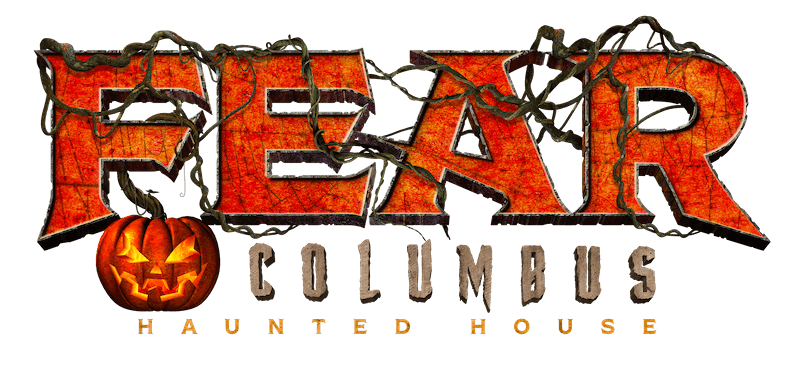 Features:

Free Parking, Restrooms/Porta Potties On-Site, Food/Concessions, Gift Shop/Souvenirs, Optional Games/Midway, Special Events, "Hi-Tech" Attraction, You will NOT be touched, Original Characters, Indoor/Outdoor Waiting Line, All-Indoor Attraction

Most Recent Video from The Scare Factor:
(Scroll for Scores and Written Review)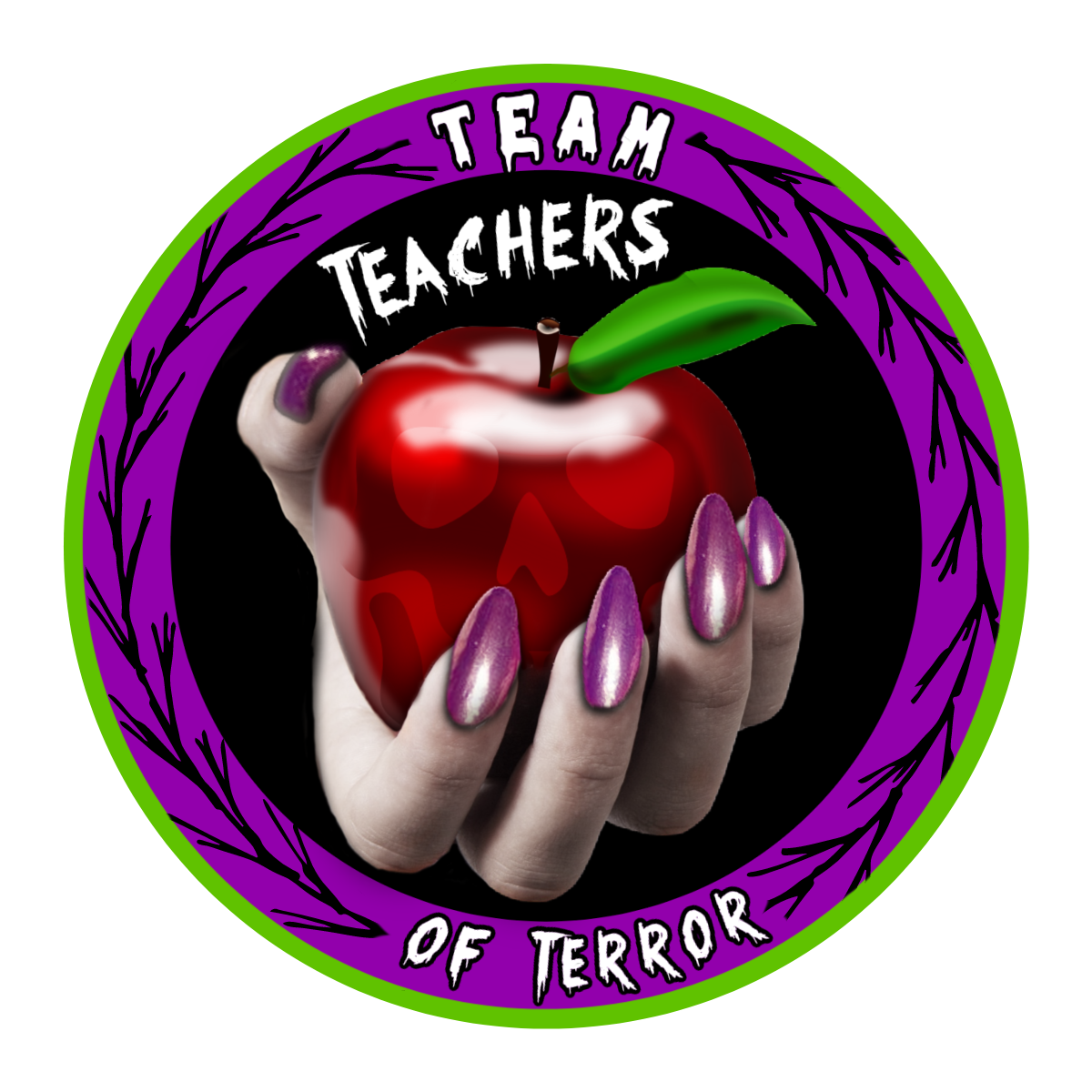 This attraction was reviewed on September 30, 2022 by Team Teachers of Terror.
---
About Our Reviews and Rating System
---
Final Score: 9.29
Final Scores – By Category

Final Scores – By Attraction

Summary:
Wanna see what happens if you spend a lot of time with cultists? Ever thought about how to survive in a post-apocalyptic world while dodging monsters of various shapes and sizes? Like the use of dramatic lighting, excellent set design, and sound effects that feel like a movie? If you answered yes to any of these questions, look no further than Fear Columbus in Ohio.
This season, they pulled out all the stops to create a top-notch, immersive, two-attraction haunted house we've been talking about for days!
---
Cast Score: 9.2
Cast Scores – By Question

Cast Scores – By Attraction

Cast Review:
In both attractions, we were very rarely left alone. If actors weren't popping out from behind something, they were standing in the open, daring us to approach. At times, we walked past and got quick glimpses of performance art. Every actor we encountered seemed to "bring it" during our visit! We felt the judgment from the silent stalkers and were startled by the frequent pop-outs and lunges made in our direction. Many, many, reached out to us, but fortunately, we were just beyond their reach to get nabbed.
While the sound effects are perfect at making customers feel they are in an action-packed movie, this makes it hard for actors to attempt to speak to guests or be heard. All personalized interaction consisted of physically lunging, swinging at, standing in front of, or following us.
The Summoning
We watched some contortions behind some drop-down panels, which was new for us. Sometimes, we were grabbed by people hidden in the wall. Several actors hid in peek-a-boo corners just waiting for us to make our way to them. The cultists appeared quickly and unexpectedly, then disappeared in secret just as quickly. Sometimes, we would pass doors and get surprised by a cultist, while other times, the door was just a door. When they reached for us, their arms would jerk in an unnatural way.
The Aftermath
We made our way through town, inside and outside many businesses, while at the same time trying to avoid the infected civilians moving in ways reminiscent of traditional Zombies. (Well, up until some decided to chase us!) Some masked street people attempted to follow us and maybe chase us. Actors did also use their sets by banging on walls and such to add some unexpected sounds and aggression our way. Here, we felt more out in the open and exposed, and the characters had no issue getting very close to us. Add in mirrors in strategic places, and we even startled ourselves thinking it was someone out to get us. Then, just like that, somebody would appear out of the fog.
---
Costuming Score: 9.33
Costuming Scores – By Question

Costuming Scores – By Attraction

Costuming Review:
Some actors were just too quick or hidden too well to spot particulars about them or their costumes, however, we did spy some with cool headpieces with extensions moving about as some moved around. This made for a cool profile and made them appear bigger. We are pleased to report that we saw a huge variety of masks. We didn't come across any characters who did not fit into the story or their area in the haunt.
The Summoning
We spotted cult members wearing capes. Many were wearing various masks, from goat heads to featureless and distressed masks. The chained actor, also known as "still alive for now sacrifice," surprised us with a simple dress, and a goat mask. The dress had layers of bloody treatment on it, telling us this victim has been through some things. A featured character here must be the demon in the red leather outfit and cultist mask, complete with horns. She had her own area to herself and was fully dressed from head to toe in a shiny costume. We were thrown off at times too because we would see a red cape and expect a character to see us and come after us, only to discover we were fooled by a mannequin.
The Aftermath
We kept meeting different types of workers, all with appropriate treatments and costumes for their sets. Going from place to place, we completely understood the story by combining the sound effects with the set and the costumes in each area. For example, right away we found ourselves in a diner. We met a fry cook wearing a cooking uniform that was as dingy as the area they were placed in. Their mask was a full mask that gave us a zombie vibe. We looked out the large window of the diner toward the street, where we saw another zombified cast member in a city worker outfit staring at us and confused as to why the window was preventing them from getting to us.
The outfits here were also fully detailed and didn't miss anything. Of course, when we made our way through the asylum section, we met both the employees and patients fully dressed for their positions. The same can be said for all the characters we met. We kinda got a chuckle with the actor in pigtails and funky doll mask who did not convey the innocence pigtails usually do. There were tons of actors here who also came at us quickly, some in the dark.
---
Customer Service Score: 10
Customer Service Scores – By Question

Customer Service Scores – By Attraction

Customer Service Review:
As always, we recommend you do all the research to "know before you go." The website gives all the information anyone could possibly need. Tickets, calendar, info about the attraction storyline, help center with advice and answers to commonly asked questions, and even an interactive map of local lodging. There is ample parking and GPS got us there with no problem. Every staff member we met was polite, courteous, and willing to answer any questions we had. The timed ticketing does cut down on the length of the outside queue line and is quite convenient!
A couple of things to point out. 1. All guests must purchase tickets online. There is no ticket booth on site. Fortunately, there are QR codes displayed for customers to access tickets immediately, but depending on the night, they may have to wait for an open timeslot, or go VIP. 2. Bags of any size are not permitted.
The parking lot was large and well-lit. We saw security, and also walked through security to get inside the haunt. Porta pots were easy to spot and the queue area begins outside if needed, then moves directly inside the haunt. There is no way anyone could miss the entrance or not know exactly where to go to begin.
---
Immersion Score: 9.44
Immersion Scores – By Question

Immersion Scores – By Attraction

Immersion Review:
As soon as we parked the car, we were greeted with a massive Fear Columbus sign on the building, music, lights, fog, and a massive jack-o-lantern inflatable. We also got the pleasure of meeting a masked queue character carrying a sparking tool we could liken to a cattle prod. He stayed in his partitioned queue area, stalking the perimeter, knowing full well we were gonna have to walk to him sometime! We could overhear him making predictions on which customers were going to finish the attraction, and which ones were gonna run out through the chicken door! As luck would have it, he somehow correctly picked our team's scaredy cat to run out, but she kept it together and made it all the way through! We did not point this out to him, you know, with the weapon he had at his side and all!
There are two distinct themes here: 1. The Summoning: Animal Instinct and 2. Aftermath: The Final Stand.
We began in the queue for The Summoning (as is designed). This area is phenomenal! (Let's be honest, everything is here.) The dilapidated house facade is decked out with pumpkins and darkness. The name of the attraction is clearly indicated on a flat-screen TV. Once inside, we were overwhelmed with the scenery in each room involving lighting, sounds, animatronics, and cast members. We caught the subtleties of the cult symbols on the walls and floor throughout the entire attraction, lest we forget we were besieged by cultists.
Fear Columbus then cools things down with a second queue area with little clues that we were about to enter a "danger zone" with post-apocalyptic props, including barrels and wall treatments that are soot-stained from a previous fire, gas canisters, rope, etc. Again, within this second queue area, there is a flat-screen TV with the name of the second attraction visible. Inside this attraction, we found ourselves traversing through a town, winding inside and outside buildings and business sets trying to survive the madness of the "surviving" community members who have been altered and are trying with all their might to get us at each area. With so much detail and sheer sizing, (They had multiple full-sized vehicles, and buildings within buildings for crying out loud!) it was impossible to not believe we were walking through an actual town instead of walking inside a massive building. All along the way, we bear witness to total carnage left behind immediately following some horrifying event.
---
Special FX Score: 9.38
Special FX Scores – By Question

Special FX Scores – By Attraction

Special FX Review:
Now the special effects and set design is where Fear stands apart from the crowd! There's no way we can list everything they do here, but we have many experiences to pull from. We are pleased to say that both attractions' thematic special effects were equally impressive!
Let's begin with sound effects. Have you ever gone to a movie where the action picks up, and the volume and sound pick up as well? It was like this for the entire time inside. In every spot, we could hear something. Sometimes, it was music, whether it was something metal or early 1930s music. We also noted some ambient sounds, like that of someone breathing heavily, a heartbeat, or someone screaming. Not only all that, but they also managed to play "trailer" music, something I would expect to hear in a trailer for an action or suspense movie. We walked into very loud, popping sounds.
Lighting was also done with intent. Sound and light combined instantly to shock us, and it worked every time! Sometimes an animatronic was deployed, but other times an actor would jump out along with the sudden flooding of sound and light. We can't leave out the powerful strobes we walked into multiple times. Again, the lighting, smoke, and multiple sound effects deploying at the exact perfect time blew our minds!
There were many supersized animatronics in use in both houses. We were surprised by air cannons, intense strobes, and props falling at us from above. Speaking of animatronics, we stopped counting at nearly thirty. The details in every set were outstanding. We simply cannot adequately cover every scene, but we were impressed with every single one.
The Summoning
Inside the first attraction, we heard cultists chanting and what we imagined as demonic sounds as well. We got a surprise squirt of water while viewing a LED "moving picture" of someone getting shot, accompanied by the sounds of shattered glass, and a gun firing. At times, we were in the dark, sometimes given the aid of candlelight to make creepy shadows and create an eerie feel. The summoning room had a nice smoke and fire centerpiece. Our senses were treated with some black light/neon treatment.
We went through one compression tunnel and a second compression maze. I am calling it that because the path forces guests to walk around corners and such, much like a traditional maze, except we were stuck inside this claustrophobic tunnel to boot! A word of advice, feel for the rope and it will help guide you out. We walked through a laser hall of chaser lights and a vortex tunnel. We walked through a nasty kitchen and bathroom complete with a cool effect of bugs crawling out of the toilet. The wall treatments felt authentic to the theme, complete with dimension and lots of distressing to complete the look. We also saw a massive ghostly puppet, accompanied by strobe lights, sudden loud startling sounds, and monster sound effects. Needless to say, the props and animatronics are effective.
The Aftermath
The realism only continued from here. We got a shot of cold air as we walked through a walk-in freezer looking at all the frozen props. We saw advertisements playing on monitors or playing overhead in the small little shopping mart. We could hear alarms and even helicopters overhead. When we passed a car, something in it exploded with light, fog, alarms, and explosion sounds to match. Not only this, but there were also background sounds, like the juicy sound of someone being eaten, the screaming of someone being tortured, pigs squealing in the butcher area, and a dog barking like it was going to attack when we met an animatronic dog.
The town, storefront, and businesses all looked and felt real and detailed with tools and other equipment. We even found some graffiti sprayed on a wall. We met two oversized dragon and alligator heads coming for us, while at the same time, walking through a waist-high compression tunnel complete with eerie lighting and fog, and intense sound effects.
Let's not leave out all the gross and gooey body parts all over!
---
Scare Factor Score: 8.96
Scare Factor Scores – By Question

Scare Factor Scores – By Attraction

Scare Factor Review:
The first scare tactic we had to power through was the jump scares. These happened a lot. Dropdowns, strategic holes in the walls, doors, and even furniture held both actors and animatronics that came after us. But this wasn't enough, they had to employ dramatic lighting and sound effects simultaneously with them too! The use of camouflage was also at a skilled level here; I mean, who jumps out of cupboards? They give "darkness is your friend" a whole new meaning. Not every door is just a door here. Phobias were not forgotten here, either.
Honestly, now that we've gone through Fear Columbus, having animatronics and props fall in front of your face can be startling and disorienting at the same time. We would also like to note that not just the people in the front were targeted. It was refreshing to be attacked from all sides and toward the middle and end of our line.
The myriad of sounds and lighting was simply masterful and evoked suspense, feelings of dread, shock, and a sense of build-up to something big about to happen.
The sheer size of some of the sets and props had the power to make us feel tiny and weak.
The Summoning
We saw one poor unfortunate soul chained to a wall, clearly victimized by the cult. This one had a mask on their head, so they couldn't even call for help! We were disoriented by the chasing laser tunnel, bottleneck tunnel/mazes, vortex tunnel, strobe lighting, and fog. The secretive and dangerous cultists are creepy all to themselves.
The Aftermath
Everything here seemed large. An oversized dragon, alligator and saw forced us to duck out of the way. We experienced some fine examples of phobias play out here. XL spiders and snakes were strategically placed.
Gross-looking props and animatronics showing evidence of torture and murder were placed everywhere. We got to experience a chainsaw ending that was a little different from other chainsaw finales we have seen before.
---
Entertainment & Value Score: 9.13
E&V Scores – By Question

E&V Scores – By Attraction

E&V Review:
Pricing for general admission is $29.99, with special discounted dates scheduled in October. Fast pass is $39.99 (limited wait, wait time is ⅓ general admission wait time), and VIP is $49.99 (no wait, expedited security line check-in upon arrival, direct admission into haunted house).
Both attractions combined clocked in at about 33 minutes together, making our minutes of entertainment per dollar at 1.65. Adding in the movie quality sets and special effects, coupled with a plethora of actors, and you got yourself a heck of a deal.
---
View Full Score Sheet
---
Pics We Took From Our Visit:
---
---
Guest ReviewsGuest Average: 10 out of 10
Kisha – 10/10 – February 12, 2022This was the best so far
---
Past Awards
---
2022 Awards
Best Special Effects & Set Details (Given by: Team Teachers of Terror)
---
---
Past Awards
---
2022 Awards
Best Special Effects & Set Details (Given by: Team Teachers of Terror)
---