Fear Factory SLC – Full Review
Fear Factory SLC is a Haunted Attraction located in Salt Lake City, UT.
666 W 800 S, Salt Lake City, UT 84104View All Details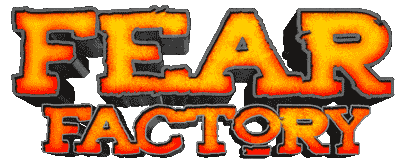 Features:

Free Parking, Restrooms/Porta Potties On-Site, Food/Concessions, Gift Shop/Souvenirs, Special Events, You may be touched, You will NOT be touched, Movie Characters, Original Characters, Indoor/Outdoor Waiting Line, Indoor/Outdoor Attraction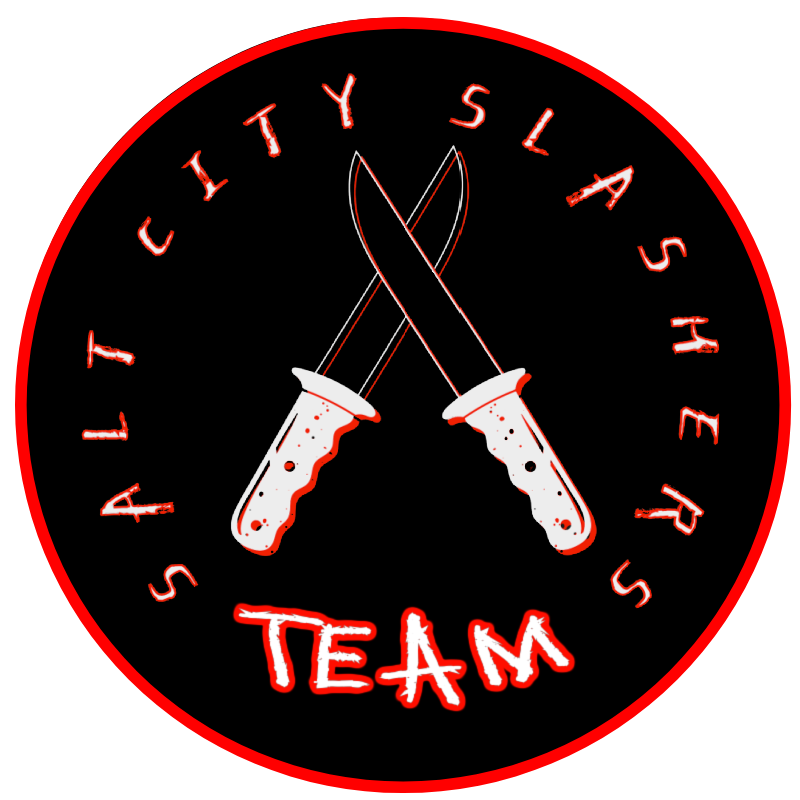 This attraction was reviewed on October 20, 2023 by Team Salt City Slashers.
---
About Our Reviews and Rating System
---
Final Score: 9.69
Final Scores – By Category

Final Scores – By Attraction

Summary:
Being a 'haunted haunt,' Fear Factory certainly stands out amongst the many local spots here in Utah. After 11 deaths on the property during its days as a Cement Factory, the owners closed its doors for good. It wasn't until the Fear Factory took it over many decades later that the building was finally used again. Dusting off the cobwebs while putting up some of their own, Fear Factory overhauled the abandoned property into a haunted attraction that's evolved into a world-renowned juggernaut of their industry. Now in their 12th season, they've become bigger and better than ever.
This year's off-season factory transformation proved to be no small task for the dedicated staff they already had, so they added even more specialty builders to assist in the revamp into a new gleaming ghoulish nightmare. From the light and sounds heard blocks away to the dirt beneath your feet, every detail is meticulously thought out and considered, whether the masses will see it or just one person. Remember to check them out on all social media platforms for tidbits of history and a glimpse of what's to come.
---
Cast Score: 9.5
Cast Scores – By Question

Cast Scores – By Attraction

Cast Review:
From the moment we crossed the threshold, we were greeted with characters from within the storyline of the haunt. Lurking on two legs or four, these terrifying teasers are just the motivation we needed to sign "I consent" and continue. First up on this season's new menu was Carl, a smiley brown suit-clad caretaker who kept an eye on the factory (and us!). Dirty, grimy, and with a raspy voice, he extended a greeting as we shuffled our way through. While waiting to enter, we had the opportunity to meet a very freaky 'bright' bouncy young individual with a flickering cattle-prod/taser that she used to 'spark' up a conversation. This was just a taste of who awaited us on the inside.
There were characters within characters, further proving that they are masters of variety. If mad scientists aren't terrifying enough, then clown mad scientists (who in their right mind gave him a degree?!) will get your goat. But it wasn't just clowns that lived under the big top; many others of furrier persuasion were just as unhinged. Big ones and little ones stalked us from room to room with no escape. Even more horrifying than the creeps we could see were the characters we could only hear growling in the darkness just out of reach.
---
Costuming Score: 9.35
Costuming Scores – By Question

Costuming Scores – By Attraction

Costuming Review:
The authenticity of all the costumes at Fear Factory will never cease to amaze us. The vibrant accuracy of every themed area was on point. The "recently deceased" looked and smelled of fresh death, and the clowns were so bright you could see them from space. Even the non-breathing characters were dressed to impress; we'll let you figure out exactly what we mean.
---
Customer Service Score: 10
Customer Service Scores – By Question

Customer Service Scores – By Attraction

Customer Service Review:
No matter what mode of transportation you are trying to use to get to Fear Factory, you CANNOT miss it. This enormous haunt is a key feature of the downtown skyline, spanning six buildings wide and six stories high and conveniently located at 666 West. We could hear it as we approached with the deep booming music and screams from the towering fences surrounding the factory. If, for some reason, you still cannot locate the factory on your own, you don't have to! A Zombie Bus can pick you up and return you to the Gateway Shopping Mall every fifteen minutes during the hours they are open. Beware, you never know who or what may occupy the seat next to you!
Every staff member (marked with a neon green vest) we encountered during our visit was knowledgeable and courteous when assisting us and other guests. From start to finish, they were excited about our adventure and truly wanted to hear about our experience afterward.
---
Immersion Score: 9.9
Immersion Scores – By Question

Immersion Scores – By Attraction

Immersion Review:
Within our journey through the hellscape, there were constant references to the natural history of this cursed lot. Integrating it into the epic storyline of the scare, we often wondered if this is what the people who perished in these facilities felt during their last breath. There was something about knowing we weren't alone with the actors that made its own special kind of scare. Were they actors? Or were they remnants of the past reaching out from the beyond?
While most traditional haunts give you a billboard of paragraphs to keep your mind busy while waiting in lines, Fear Factory introduced its story through old-timey speakers (somehow functioning with their wires cut) strategically placed in breaks between scenes. Out from the metal casing spouted an unmistakable and distinct familiar voice (remember Creepy Carl?) from before entering this nightmare. Because of this, our minds lay active with the presentation and landscape of each carefully crafted setting, each more mind-blowing than the next.
---
Special FX Score: 10
Special FX Scores – By Question

Special FX Scores – By Attraction

Special FX Review:
We could hear the factory long before we arrived. With the booming, screaming, and blaring train horns from the live tracks it's nestled against, it was literally impossible to miss. The exterior of this haunt is humongous, so it made sense that the animatronics and sets inside were of equal stature.
Treading deeper and deeper into the ground, it was cold; it was earthy, and it was almost as if we had been buried alive along with them. It was here we found the beating heart of the factory. Its thunderous pulse beat louder than our loudest screams. We felt it pounding in our veins and chest, overpowering our own. Hallways moved – floors dropped.
The black light Cirque de Horror was, in one word, exquisite. Vibrant and thorough, this area did not disappoint. The seemingly endless sky of haziness created for the swamp left us boggled. We experienced endless fog so dense that we couldn't even see our hands in front of our faces. This haunt spent countless hours revamping the entire show, and it was truly evident in every detail.
---
Scare Factor Score: 9.3
Scare Factor Scores – By Question

Scare Factor Scores – By Attraction

Scare Factor Review:
Upon the first glance of the grounds, we would never be able to guess what was creeping around the next corner. Crawling with creatures and props so dark we couldn't believe our eyes, we constantly wondered who was real and who wasn't.
The use of the factory around them to cater to each fear was monumentally unparalleled to any other residing haunt. There were metal grate catwalks that were multiple stories above ground. Be prepared to hold on for dear life to the ample handrails, and whatever you do, don't look down.
Many scares throughout the haunt left us breathless, including a sprint scare that I may have brought on myself by taunting the gas-powered weapon-wielding character in the shadows. It was a perpetual scream fest. Moments to catch our breath and gather thoughts were scarce.
---
Entertainment & Value Score: 10
E&V Scores – By Question

E&V Scores – By Attraction

E&V Review:
A few ticket options exist this year, so let us break them down for you. General admission is $36.99 and gets you entry, selfie area access, and a free download of your group photo taken at the start of the haunt. But for only ten bucks more, you can get all that plus a 5x faster entry time and access to a VIP photo area as well as the ones in GA. The next tier is for instant entry time; this pass rings in at a mere $81.99 (you'll understand why we say "mere" soon). For this pass, you will get GA and VIP privileges plus a personal escort to the front of the line for the next entry; it's not guaranteed to be private but guaranteed to be a screaming good time. The next and highest tier is called a Rockstar Pass; let us tell you, that is exactly what you will feel like! This is the pass of all passes containing all of the following: instant entry, private admission for you and your fellow rockstars, meet & greet with senior attraction leaders, an exclusive photo op, a badge, a lanyard, a hoodie of your choice plus discounts at both the merch booth and behind the scenes tour tickets, all ending with an exclusive gift just for you. If that list doesn't have you out of breath, this 45-minute haunt certainly will.
---
View Full Score Sheet
---
Pics We Took From Our Visit:
---
---
Guest ReviewsGuest Average: 9.8 out of 10
Kelly – 9.8/10 – October 27, 2021Out of the multiple haunted attractions in Utah, I ABSOLUTELY LOVED THE FEAR FACTORY THE MOST! It …show more had such a wide variety of places to view from different area's including a platform to view the lower section from the ceiling. The monsters looked real and I feel it was definitely the scariest! Can't wait to go back, I'd love to get the full tour!
Join ourspookyadventures!
We visit Halloween haunted attractions year-round! Follow us for haunted house walkthrough videos, behind the scenes footage, and more!