Fear Fair – Full Review
Fear Fair is a Haunted Attraction located in Seymour, IN.
800 A Avenue East, Seymour, IN 47274View All Details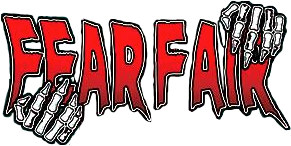 Features:

Free Parking, Restrooms/Porta Potties On-Site, Food/Concessions, Gift Shop/Souvenirs, Optional Games/Midway, Special Events, "Hi-Tech" Attraction, You may be touched, You will NOT be touched, Original Characters, Indoor/Outdoor Waiting Line, Indoor/Outdoor Attraction

Most Recent Video from The Scare Factor:
(Scroll for Scores and Written Review)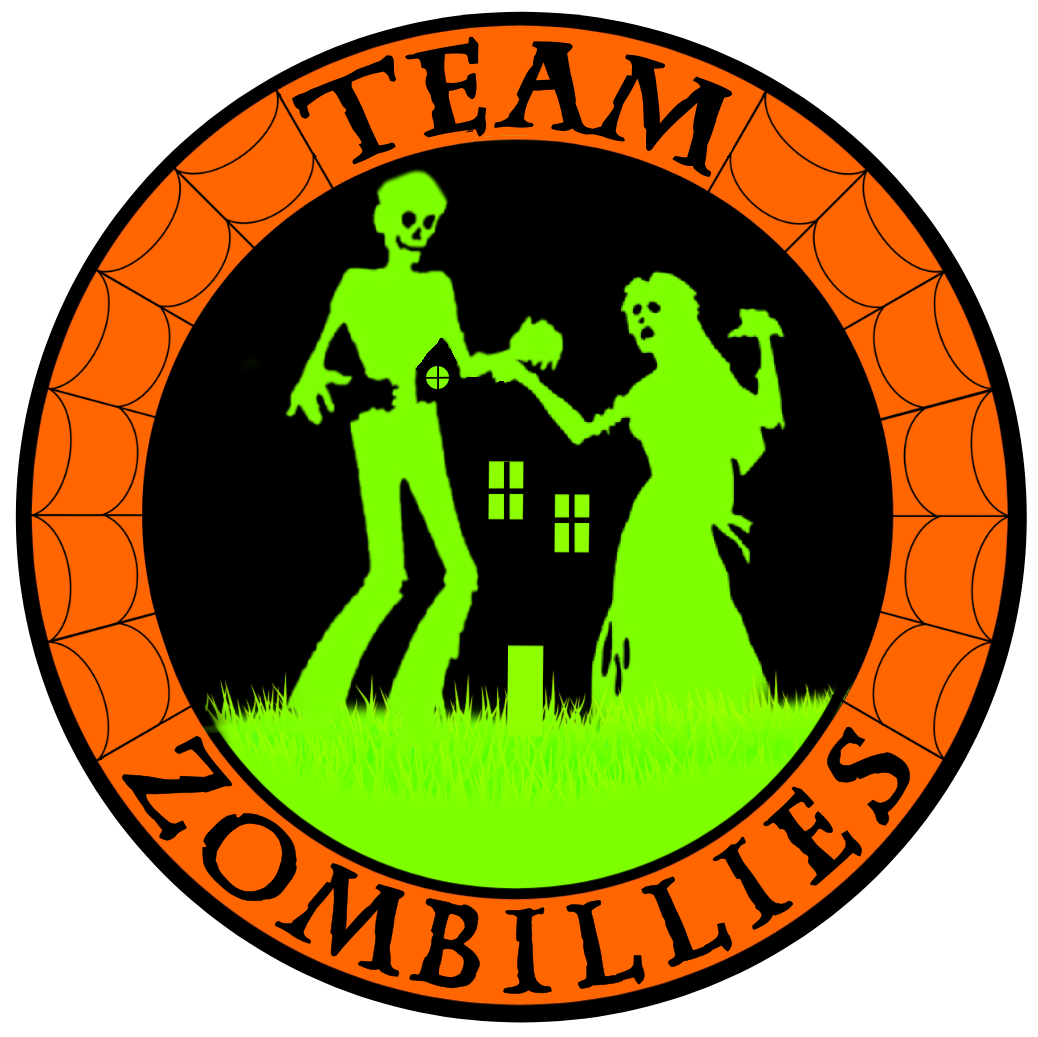 This attraction was reviewed on October 15, 2022 by Team Zombillies.
---
About Our Reviews and Rating System
---
Final Score: 8.89
Final Scores – By Category

Final Scores – By Attraction

Summary:
Whatever you fear most will be invoked at Fear Fair! They are back with a vengeance for the 2022 season, ironically their 22nd year with new scares and a haunting intro that is to die for!
Consisting of a single tour through four differently-themed areas, FF will delve guests deep within various nightmares. After you plummet into Ancient Evil, you will find yourself within the establishments of Bourbon Street in Leveau's Curse, an unearthed Egyptian area of Ramses' Wrath, and finally, you will need to make a commissary donation to get past the inmates in Rockford Riot.
For those looking for a more interactive experience, Fear Fair offers glow necklaces that attract the monsters even more. Those brave enough to don the device may be grabbed or shaken more than other guests.
Fear Fair is constantly evolving and changing with each visit. This year, they've continued to expand upon their monstrous midway by offering another ride and more games.
Are you ready for your extra dose of fear? We certainly got ours!
---
Cast Score: 8.95
Cast Scores – By Question

Cast Scores – By Attraction

Cast Review:
We saw an increase in the abundance and believability of the cast at Fear Fair this year. They also consisted of quite a variety between the themed areas. While some characters had verbally interactive lines, many others didn't speak at all or, to some extent, creepily muttered groans, grunts, and screeches.
Before the haunt began, we were treated to some interactive roaming cast members outside. In the pre-show, the ruler of fears introduced himself as many faces of the show in harmony with the effects. We must say, we enjoyed the addition of this theatrical display!
Outside the elevator, we ran into two brothers that gave us the rules of the "House of Haunt and Fair of Fear." They took turns saying their rules speech before we were left to navigate on our own. They also harmonized and provided a bit of comedic relief before all hell broke loose.
As soon as the elevator doors opened, the intensity ramped up. While they did not speak, several irate exiles lingered about, stalking our group and popping out from within the walls.
A voodoo priest suddenly greeted us as we ascended the house's stairs. He was fast-moving and quick-lipped, utilizing great dialogue. Soon after, the voodoo doll and her male counterpart in the Boutik were also intimidating; they got very close to us and stalked about the room. One of them singled out a group member, sizing them up to make them into a voodoo doll, perhaps? Either way, he created unease and eventually crawled out of a tiny window after us!
A soul peddler also verbally interacted with us, giving us a stone. We're pretty sure we need to get rid of that thing, as it was said it leads them back to us. Once we entered the swamp, many inhabitants no longer spoke and instead stalked about, staring or making interesting noises at us.
The zombies were dead-on. One was stuck in a crack between crypts, while another ferociously ran at us on multiple occasions. We also played a fun clapping game with someone/thing in the above-ground cemetery; we'll never know what or who it was.
As we passed through the Egyptian digs, an archaeologist had obviously dug into something he shouldn't have; he wasn't quite right. The other characters in this area slithered about, climbing on walls and getting all in our personal space bubbles. An embalmer proved to be the most intense here, grimly exclaiming that she must prepare the bodies for the queen. She wasn't talking about our bodies, though, right? Right!?
In the prison, we were swarmed by stern offenders that didn't smile or take no for an answer. This year's iteration of the common area had the most prisoners we think we've seen here, and it turned out to be an effective number for this large area. The iconic prisoner Peaches is no longer inhabiting his bedroom, but there's a new inmate in town known as Mortimer. This prisoner was much more aggressive, threatening (and stabbing!) us with a shank; you've got to see it to believe it! The other prisoners intimidatingly flocked to our group, like flies on sh!t, tormenting us the entire time we were in their area. More on the prisoners below.
---
Costuming Score: 8.96
Costuming Scores – By Question

Costuming Scores – By Attraction

Costuming Review:
The costumes at Fear Fair ranged from indescribable, multi-layered headdresses and complete outfits to more simple pieces and a few that could have utilized more details. Most costumes fit well with their surroundings throughout the four differently-themed areas.
When it comes to makeup, many of the monsters displayed airbrushed designs that highlighted their facial features, giving them sinister scowls, and some looked like they just arose from the dead. While most had makeup designs all over their exposed skin, including their backs, arms, and hands, we also noticed some weren't as completely treated. We also saw intriguing combinations of colored contacts, forcing us to look at these characters multiple times; They complemented their looks well, but we're just not used to seeing them used like they were, which caught us off-guard.
In Ancient Evil, the costumes consisted of culty robes, rope belts, and full masks that blended in with the catacombs well.
Several costumes were intricately detailed in the voodoo area, such as the voodoo doll and the voodoo priest. The priest was layered from head to toe, complete with a jacket, hat, and an antler staff. There was one stand-out actor with some sort of band on his head and over one eye, but the rest of his costume didn't quite match the scene (white tank top). Out on Bourbon Street, we ran into two characters with complete looks. One had symbols on their jacket, while the other was a creepy lady with sharp teeth and tons of jewelry, including a pentagram, glowing globes, and other accessories.
In Egypt, the costumes matched well throughout. They also featured many intricate details and articles that added to their characters, such as headwear, gold pieces, rat and Anubis masks, and sharp teeth.
In the prison, all prisoners were grungy and wore appropriate uniforms with inmate labels. Many of them also waved some sort of weapon at us at one point. Mortimer was wearing an interesting, weird bear mask, which made it hard for us to hear what he was saying. The mortician was wearing a buttoned white distressed jacket while waving a giant syringe.
---
Customer Service Score: 9.1
Customer Service Scores – By Question

Customer Service Scores – By Attraction

Customer Service Review:
Our GPS and a rotating searchlight led us to Freeman Field, where the haunt is located. If you've never been here before, just follow the main road from the "Freeman Field" sign, and you should eventually drive right to the haunt and its surrounding parking areas.
While there is a free lot next to Fear Fair's building, parking can be a guessing game once it is filled. We're not sure if you're allowed to park in the neighboring business's lots, but that's what we have always done without a problem.
For first-time visitors, all guests must wait in a line that takes you through a security check/wanding process. Every customer must pass through this entrance whether they already have tickets or not. Several security and staff members wandered about as we waited in line, directing folks out of the street. However, it can be challenging to track them down from the security line outside the fenced-in midway area should any questions arise.
Unfortunately, we'd be remiss not to note that this security line was hours long at opening time. At one point, we thought the opening ceremony that Fear Fair puts on every night would start before we could even get into the midway. While we understand it can take some time to process a lengthy line when everyone shows up simultaneously, it seemed that additional lanes of wanding security staff could have helped with this flow. Folks who purchase tickets online to bypass the ticket booth should also be aware that they will also need to stand in this line.
Once inside the Monster Midway, we noted signs at each booth, the ticket booth, and the concession stand. New this year, Fear Fair is queuing guests to get in line via a symbol they show above the main line entrance. Once you are checked in, you are given a symbol, and once your symbol is shown above the queue entrance, it's your turn to get in line. If your symbol is not displayed, you cannot enter the queue unless you are a Slash Pass holder (although, if the Slash Pass line is full, you may still need to wait until your symbol is shown). Separate lanes were marked for Slash Pass and General Admission.
The staff members we approached inside the midway were happy to answer and assist with any questions. Many of them were identifiable with Fear Fair or Security clothing. As we entered the building, they used a flashlight to ensure we could safely see where we were going.
Inside the haunt, there were areas with dark stairs and uneven flooring and thresholds. There are also some moving floors and "low bridges," so try to be aware of your surroundings as you make your way through.
Finding ticketing information, the location, and information for visiting the haunt is simple on their website. Adding some preferred parking information and more information about the new ticketing system would be great. There was also a question-and-answer page from 2018 that may need a refresh.
---
Immersion Score: 9.25
Immersion Scores – By Question

Immersion Scores – By Attraction

Immersion Review:
The custom facade on the front of Fear Fair's building is a spooky sight to behold. The castle-esque design is accompanied by CGI screens and skeletal guards holding lanterns. When we saw this, it instantly got us in the mood to be scared. Nestled inside the facade is a decorated booth accompanied by DJ Fear. DJ Fear was the man of the night, rocking out to various upbeat tunes while putting on a captivating laser light show.
The Monster Midway has been expanded this season and almost entirely encompasses the guest waiting area. A variety of Halloween-themed and UV-reactive booths were spaced throughout the perimeter. Carnival-style lights illuminated the space while stalking creatures targeted those waiting their turn. Before guests enter the haunt, they are stationed throughout an indoor cavernous holding shelter, where they await their turn to board an elevator. The pre-show room was also found here, but due to the type of entertainment provided, we have included that in the actual haunt time.
The immersion inside the haunt was solid, and the scenes flowed together rather well. A once-known bottleneck has now been removed in the prison area, so we didn't notice multiple groups conga lining inside as severely as we have in the past. As we exited, all visitors must now walk through Fear Fair's hauntingly beautiful gift shop, where they offer tons of swag, sunglasses, bags, stickers, and more. This placement was excellent, allowing guests to purchase keepsakes before returning to their vehicles.
Our only thing here is we would love to be able to get back into the midway to get some food, get our 360 photo taken (we didn't have time beforehand), or spend some time with the games and rides after we go through the haunt without having to go through the security line a second time. If we could have seamlessly re-entered, we would have ordered some of those deep-fried Oreos before we had to leave, for sure!
---
Special FX Score: 8.93
Special FX Scores – By Question

Special FX Scores – By Attraction

Special FX Review:
Fear Fair has added an immersive interior pre-show that was a very welcomed addition. For those that have visited some Chicagoland haunts, namely Statesville Haunted Prison, you will get a big smile on your face as soon as you're inside. Our inner haunt geeks started doing cartwheels upon seeing the painted shoe guides on the floor!
Although we don't want to spoil the surprises, a compelling combination of fog, lighting, and other effects, including dancing skeletons on the walls, came to life. We can't wait to see how they expand upon this area in the future.
Although some realistic sounds accompanied the effects in Ancient Evil, we didn't notice any ambient sound. These quieter areas resulted in us mostly hearing the DJ songs from outside. However, our plummet to the sub-level was full of realistic sounds. After the catacombs, the sounds picked up within the other attractions; we noticed natural sounds inside and outside the house, deranged whispers in the Boutik, life-like sounds in the swamp, raging winds through the sand, and more. Several of the sounds were quick and ear-piercing, which left our group jumping into the air. Several soundtracks in Egypt increased in intensity, leaving us tip-toeing around the corners.
Regarding the sets at Fear Fair, we're always impressed with the scale of the structures and details involved. We ventured through skull-lined catacombs harboring a giant Necromancer and a thick swamp, a voodoo house with a walk down Bourbon Street, two-story facades, a church, and a lifelike above-ground cemetery. We also weaved past multiple types of confinements, through a sandy Egyptian dig and various areas of a run-down prison. We loved how the scenes progressed from wide open spaces to confined places; we found ourselves trapped within layers of fabric and among the prison's unique "V" hallway.
Not only were the scenes detailed, making it easy for us to spot where we were, but many props and effects were utilized within them. From grungy walls, shifting floors, giant crocodiles, and snakes to a large rope bridge walkway, an enormous scorpion, and giant statues, there's something to quench everyone's special effects thirst here.
Ramses' Wrath was the most detailed attraction during our visit (this area wasn't quite finished before our 2021 review was written). Hieroglyphics lined the walls, and multi-colored lights illuminated the surroundings. We had to weave around a giant sphinx, through the largest stalks of bamboo we've seen, past treasures, mummies, tents, and more. While a few areas were a bit dark to where we couldn't fully appreciate the details (the scorpion, falling mummy, and Pharoah water effect at the bridge), we still feel that they pulled this entire area off very well.
We were also excited to notice that nearly all (if not all) effects seemed to be working! Granted, this can vary on a nightly basis, but it certainly helps increase this show's quality when they're all firing on all cylinders.
---
Scare Factor Score: 8.67
Scare Factor Scores – By Question

Scare Factor Scores – By Attraction

Scare Factor Review:
The crew put a heavy emphasis on scaring our group in a variety of ways. Some stalked and didn't make a peep, while others got all up in our space, making for some uncomfortable encounters. At times, they scurried in between our group members, split us up, and targeted us from multiple angles simultaneously.
The aggressive zombies truly pulled off the whole "undead" vibe as we dodged them throughout the cemetery. At first, we thought one was a prop, and the other ran at us several times, so watch out, or they may bite you!
Although many of the scares were provided by the cast members, the effects also accompanied them in this category. This season, we noticed a few new scare boxes that combined thunderous sounds, flashing lights, and an actor reveal. When utilized simultaneously, these suckers are hard to predict and will result in many jumps. They are also effective at nailing larger groups more than once.
We encountered additional types of scares, from dark areas, loud noises, and sudden blasts of air to a shrinking hallway, an elevator ride, entrapment, and camouflaged hiding spots. Some of the scares also came from above. The rope bridge targeted multiple fears, so if you're afraid of heights, falling, or water, you may find yourself stuck.
The inmates, by far, made for the scariest visit through the prison riot we've encountered. Their stature and facial expressions alone created uneasiness. As we tried to make our way through, we were split up, cornered, surrounded, and trapped. One of us got stabbed with a shank to be later threatened with a syringe to the throat! However, the most demented scare was from the only female prisoner in the joint. She must run that place, inmate 07, as we dubbed her.
Spoiler alert!
While in the warden's office, we were surrounded, and a prisoner blocked each exit. Inmate 07 recommended that we pick up the glowing necklace where someone else lost their bravery, and upon not doing so, she played her version of Russian Roulette with us by pointing a pistol at our faces, one by one. Eventually, she chose a victim to shoot, and a loud gunshot blasted through the room; we all jumped in horror! Do what the prisoners tell you, or else!
A chainsaw electrocution scene marked the finale of the haunt, where we were happy to see the haunt's new gift shop, both because it was beautiful and because those prisoners tried to kill us!
---
Entertainment & Value Score: 8.62
E&V Scores – By Question

E&V Scores – By Attraction

E&V Review:
General admission ticket prices remain unchanged from last season at $25.00 per soul. However, slash Passes have increased and can be purchased for $40. Midway tickets are $5.00 and are good for one game or ride, or you can get an entire Midway Pass for $10 that will let you try everything the midway has to offer.
As we made our way through all four frightening sections, it took us 28 minutes to complete, including the pre-show introduction, as this felt more like part of the haunt rather than a wait in line. This brings their MPD (minutes of entertainment received per dollar spent) to 1.12, which is above the average we often see.
With the price of admission, guests also get to roam about the midway while listening to DJ Fear's tunes. There were a few spots to sit down to wait, but not many. Guests can also find a free photo op in the midway. Several roaming characters interacted with us while we waited, which helped pass the time in line.
The Monster Midway has yet again been expanded upon this season. For an additional cost, as stated above, guests can partake in a 360 group photo, ride several dizzying rides, climb the rock wall, shoot at targets, dunk someone in the Blood Bath, and more! They also had Shaggy's Concessions this season, which offered a large variety of tasty beverages, treats, and food.
Pair all of this entertainment with quality actors, sets, and unique themes, and you've got yourself one heck of a night out smack in between Indianapolis, IN, and Louisville, KY. So, fright seekers, Fair Fair is ready for you; don't keep those prisoners waiting.
---
View Full Score Sheet
---
Pics We Took From Our Visit:
---
Promo Images:
Click to Enlarge
---
Guest ReviewsGuest Average: 7.56 out of 10
Tyler – 10/10 – October 31, 2022I recently visited Fear Fair for their half way to Halloween event then once again on Halloween …show more night and the amount of change this attraction has gone through is down right incredible. Before that my last time there would have been 2014 when all of the movie sets were still in place. I am amazed at all of the detail that they have put into their sets, 1010 will recommend.
Heather – 10/10 – October 13, 2018What a spectacular show. If you talk to the volunteers you'll find there is a connected theme that …show more ties the rooms together. The actors are incredible and really give it their all. I was there when it was cold and rainy and they still brought the performance. 12/10 skulls. Go see it!
Meghan – 10/10 – October 13, 2018This is the best haunted house I've ever been to. They can scare the absolute shit out of you even …show more without the "extra fear" option they offer. I personally did the extra fear that includes a glow stick which means the actors are allowed to touch you. I was scared for my life being held back from my group but it was the best experience haunted house wise. They know their limits and boy lemme tell you these chainsaw guys really know how to get under your skin!
---
Past Awards
---
2022 Awards
Best Intro (Given by: Team Zombillies)
The Shaman - Eric Valkry (Given by: Team Zombillies)
---
2019 Awards
Best Character Makeup - The Living Statue (Given by: Team Zombillies)
Memorable Moment - The Opening Show (Given by: Team Zombillies)
Scariest Actress - The Voodoo Priestess, AKA: Heather Trapp (Given by: Team Zombillies)
Scariest Haunt (Given by: Team Zombillies)
Highest Rated Haunt in Indiana (Given by: Team Zombillies)
---
2018 Awards
Funniest Scare - Peaches (Given by: Team Zombillies)
Actor Shout Out - Goatboy - Shane Meek (Given by: Team Zombillies)
Actor Shout Out - Tiny - Zach Thompson (Given by: Team Zombillies)
Actor Shout Out - Voodoo Priestess - Alexus Parker (Given by: Team Zombillies)
---
---
Past Awards
---
2022 Awards
Best Intro (Given by: Team Zombillies)
The Shaman - Eric Valkry (Given by: Team Zombillies)
---
2019 Awards
Best Character Makeup - The Living Statue (Given by: Team Zombillies)
Memorable Moment - The Opening Show (Given by: Team Zombillies)
Scariest Actress - The Voodoo Priestess, AKA: Heather Trapp (Given by: Team Zombillies)
Scariest Haunt (Given by: Team Zombillies)
Highest Rated Haunt in Indiana (Given by: Team Zombillies)
---
2018 Awards
Funniest Scare - Peaches (Given by: Team Zombillies)
Actor Shout Out - Goatboy - Shane Meek (Given by: Team Zombillies)
Actor Shout Out - Tiny - Zach Thompson (Given by: Team Zombillies)
Actor Shout Out - Voodoo Priestess - Alexus Parker (Given by: Team Zombillies)
---