Fenders Farm Haunted Activities – Full Review
Fenders Farm Haunted Activities is a Haunted Attraction located in Jonesborough, TN.
254 Highway 107, Jonesborough, TN 37659View All Details

Features:

Free Parking, Restrooms/Porta Potties On-Site, Food/Concessions, Gift Shop/Souvenirs, Original Characters, Indoor/Outdoor Waiting Line, Indoor/Outdoor Attraction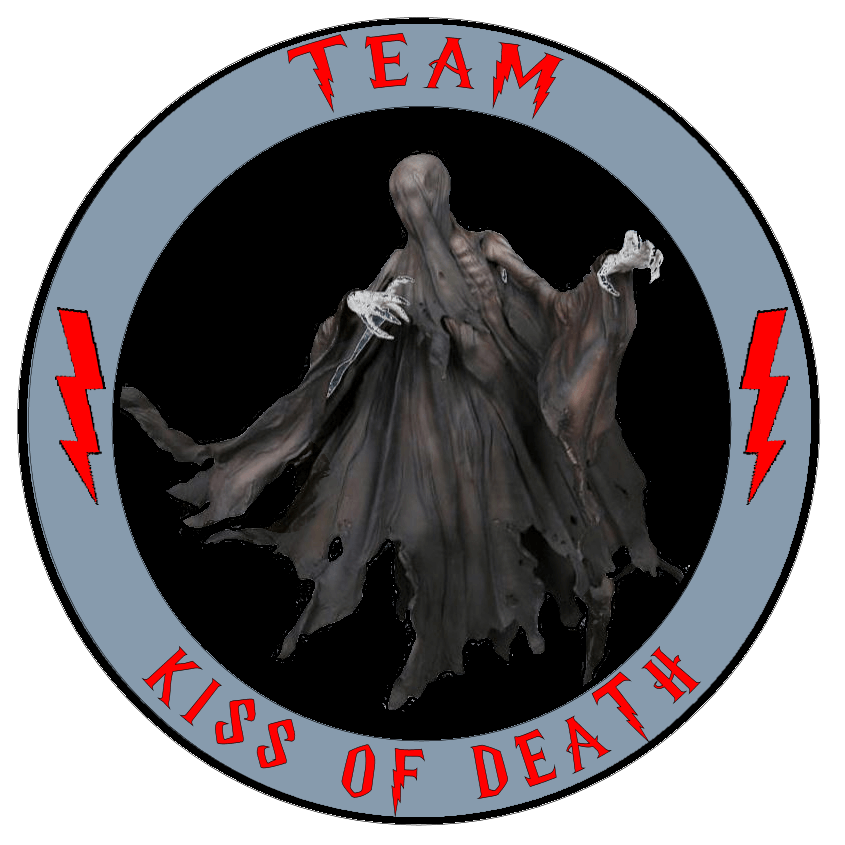 This attraction was reviewed on October 15, 2022 by Team Kiss of Death.
---
About Our Reviews and Rating System
---
Final Score: 7.03
Final Scores – By Category

Final Scores – By Attraction

Summary:
During the day, Fender's Farm arranges kid-friendly activities, but at night, they provide more sinister entertainment for the people looking for something more intense. These haunted activities are not recommended for children.
Fender's Farm Haunted Activities has three attractions: Insane Inn, Buried Alive, and Field of Screams. Insane Inn is all indoor and houses many disturbing scenes and characters that would only appear in your nightmares. Buried Alive is a small indoor location included in the combo ticket and has some ominous scenes. Finally, Field of Screams is outdoors and has many frightening creatures within the corn. Each attraction doesn't seem to have one particular theme; however, if you fear clowns, be careful when entering any of these places!
---
Cast Score: 6.89
Cast Scores – By Question

Cast Scores – By Attraction

Cast Review:
The actors and actresses inside 'Insane Inn' were plentiful, creepy, and interactive. Around every corner was a different character waiting to terrify us. Most of them played their roles sufficiently and provided some diverse dialogue. The clowns in the mirror "maze" had some particularly unusual dialogue. They play their parts very well! The behaviors of each actor were mainly unique from other cast members, but many clowns had similar behaviors.
'Field of Screams' could have used a few more actors, but for the most part, each space was appropriately filled with lots of scares. Sometimes, we would run into an actor that clearly didn't want to be a part of the show (we caught a few just sitting on the ground or elsewhere, staring at us). Their interactivity left more to be desired too. Most of them would jump out, then disappear, which would mean all their behaviors are about the same as well. Overall, the cast members did a decent job of providing a believable, interactive experience, but we would have liked to see more variety.
---
Costuming Score: 6.11
Costuming Scores – By Question

Costuming Scores – By Attraction

Costuming Review:
Most of the costumes worn by the actors and actresses inside 'Insane Inn' were complete and detailed. However, we noticed a few missing important things that would have given the costume a 100% authentic look. For example, the makeup and masks were decent, but some masks didn't quite fit the actor well, and some makeup designs would have benefitted from more detail or prosthetics.
We noticed many of the costumes didn't quite fit the scene it was in. For example, we went through a room with "REDRUM" on the wall, and the character was wearing a mask that was a cross between "Ghostface" and "smiley." However, once we arrived in the clown areas, many clowns wore different types of clown costumes, which worked well in those particular areas.
'Field of Screams' had some decent costumes, but some lacked important details, such as making them look more distressed or providing an actual costume instead of standard clothing. The makeup worn by the actors was similar to "Insane Inn," where many of them had some great designs, but others were incomplete. Each scene had a different character, but it was so dark that it was hard to tell what anyone was supposed to be.
The queue actors did a pretty good job convincing us of the terror they were supposed to induce. However, one actor took off their mask in front of everyone, which took away the believability. Michael Myers played his part very well, though!
---
Customer Service Score: 8.08
Customer Service Scores – By Question

Customer Service Scores – By Attraction

Customer Service Review:
It was very easy to locate this attraction and find a parking spot. They have a sizeable well-lit sign at the entrance with a gravel road and an all-grass parking lot. There are no parking attendants, but the parking lot has enough lighting to find your spot quickly.
The ticket booth was clearly marked, but the queue lines were not, at least not right away. The ticket booth attendants informed us to wait at the picnic tables until dark. Okay, no problem. But what happens once it gets dark? There were no clear directions of what would happen or where the haunted attractions were. We were very confused until a tractor with a large trailer began picking people up to take them to the main haunted attractions. Our guess is that since they do kid-friendly things during the day and haunted activities at night, it is easier to take people to the proper location rather than have them walk to it since it seemed like it would have been a bit of a hike.
We noticed a few things within each attraction that could be considered dangerous. For example, a staircase inside 'Insane Inn' did not have enough lighting. However, there weren't any scares around them, making it a bit safer as long as you mind your footing. On the other hand, 'Field of Screams' had a few places where we had to either step down or step up, and there was no lighting at all, so that was a pretty significant trip hazard. Other than those few things, everything else seemed very safe.
Everyone we encountered was helpful and seemed to enjoy their job. Each employee had no problem repeating the same instructions over and over. The only thing we would have liked to see is the employees wearing something to identify themselves as employees. Unfortunately, we couldn't tell who was an employee versus a guest by looking at them.
Before arriving, we looked at the Fender's Farm website to find more information about the haunt. We found all the essential information about the haunt, but there was some other important information that we would have liked to see. For example, they did not have any information about ADA policies, the theme or storyline-which turned out they really didn't have one, the touching policies, rainout policies, and parking information. You can also purchase tickets online and check out some of their daytime activities on the website.
---
Immersion Score: 6.87
Immersion Scores – By Question

Immersion Scores – By Attraction

Immersion Review:
When we first arrived at Fender's Farm, it was very difficult to tell we were at a haunted attraction. There was a pumpkin patch, a bull riding activity, a playground, and many small children everywhere. Since we knew before arriving that this place has daytime kid-friendly activities, we weren't concerned we were in the wrong place. And once we got to the ticket booth, it clearly showed that they had haunted activities.
The haunt vibe comes once we get off the trailer pulled by a tractor. They have queue actors in the lines, lights, and fog inside the queue for 'Insane Inn' and very loud music. It seemed more like a big party rather than a haunt. However, once we exited 'Insane Inn' and went over to 'Field of Screams', it seemed less like a party and more like a haunt.
"Insane Inn" had some great scenes flowing from one to the next despite not having a specific storyline. There was only one scene where the actors stopped us. They may have been trying to prevent us from catching up to the group in front of us, but it was impossible to know. They did a great job of making it seem like we were supposed to stop and watch their skit. However, a few scenes lacked some detail that would have made the haunt seem more realistic, and some random items were in place that we don't believe was supposed to be seen by the guests.
'Field of Screams' had some good transition zones and used the cornfield well. However, there was some dead space, and we even caught up to the group in front of us. With that said, the haunt still attempted to keep us completely immersed (except for the actors that didn't want to be there). We even caught one actor eating right in front of us.
The atmosphere after exiting 'Insane Inn' was great. Staff members were pointing us in the direction of 'Buried Alive.' 'Buried Alive' is included in the combo ticket price, so if you only purchase one or the other attraction, you won't get to experience this. It is just a tiny building with different rooms inside. Each room has a spooky scene, but there weren't any actors inside. It only took about a minute and a half to walk through, but it would have benefitted from 2 or 3 actors. After 'Buried Alive,' we got in line for 'Field of Screams.'
After we exited 'Field of Screams,' the tractor and trailer were waiting for us. Unfortunately, there wasn't anything going on when we exited, it was dead silent, and there weren't any scare actors. However, when we returned to the main entrance, the concessions were still open, so we could have stayed longer if we wanted to.
---
Special FX Score: 6.21
Special FX Scores – By Question

Special FX Scores – By Attraction

Special FX Review:
The sound effects inside 'Insane Inn' were mostly effective. Each scene had a different sound effect that seemed to work well for that particular scene. When we first entered, we heard haunted carnival music, which didn't quite fit since we weren't in a clown- or carnival-themed area. We then came upon an area with many cats and a creepy old lady with the sounds of angry cats. For the duration of most of this haunt, they played sinister sounds that you might hear from a horror film. Then, we came upon a carnival with clowns, and the creepy carnival music was playing again. One thing that didn't fit well was the dance club music being played in a room full of stuffed animals and dolls.
Field of Screams' sound effects were underwhelming. Most of the time, we didn't hear anything but actors or guests screaming in future or past scenes. However, we really enjoyed the scene with the hillbilly and the sound of a gunshot.
The scene designs in 'Insane Inn' were nicely put together. In most rooms, we could quickly tell what the room was supposed to be, but a few scenes were random and looked like little to no effort was put into them. We really enjoyed the rooms with the black lights, though! Unfortunately, many of the scene designs in 'Field of Screams' fell flat and could have benefitted from additional detail. A few scenes did very well, though: the hillbilly scene and the school bus scene, for example.
For the most part, props and animatronics were used effectively and seemed realistic. 'Insane Inn' had some cool ones, such as the giant clown, the fake hands coming from the walls, the body bags, the black-cloaked mannequins, the moving carousel, the giant stacked blocks, and others! 'Field of Screams' also had some good props and animatronics. For example, they had many bodies on stakes missing their heads, a creepy pumpkin person animatronic, and we weren't sure if this was a prop, but there was a nasty-looking porta-pot that was appropriate for the scene.
Overall, the special effects inside 'Insane Inn' were great! They used fog and many different types of lighting or complete darkness to fit the scene well. On the other hand, "Field of Screams" used minimal special effects. Most of the time, our path was lit by the moonlight, but other times they used red lighting and even had a spinning vortex tunnel.
---
Scare Factor Score: 7.14
Scare Factor Scores – By Question

Scare Factor Scores – By Attraction

Scare Factor Review:
Fender's Farm Haunted Activities did a great job of scaring us. Because 'Insane Inn' has so many different scenes, it is easy to get scared multiple times. I particularly don't like spiders, so that scene got me! And if you don't like clowns, be wary when entering because they have many of them. 'Field of Screams' didn't scare us as often as 'Insane Inn,' but there are MANY good hiding places in a cornfield, so we never saw them coming!
A few times, both haunts seemed to single out the most scared people. But most of the time, they aimed each scare toward everyone. Of course, we only went in groups of 6, making it easier to target everyone in the group.
Most of the time, we never saw any of the scares coming. Both haunts have many dark corners, and the scare actors loved to hide in those dark corners. There was one missed scare opportunity in 'Insane Inn' though; it was the scene with all the cloaked mannequins. We wish they had placed a real actor amongst them.
There wasn't a lot of variety of scares in either haunt. Most were jump scares, but they had a few others, such as phobias, camouflage, disorientation, or suspense buildups where actors within the corn would talk, but we couldn't see where they were.
The ending of 'Insane Inn' was well done. They ended the haunt in a room with clowns, but instead of a chainsaw, the clown used a loud bazooka gun to get us all to run in fear. 'Field of Screams' ending was slightly annoying. They had a chainsaw actor at the end of the cornfield, but it didn't end there. We then had to go through a chain-link fence maze that only contained two scare actors and nothing else. The actors were a nun and a priest. The priest led us in the wrong direction that got us purposely lost, which was probably the point, but it lacked any excitement. We would have liked to see more actors, sound effects, or props to make it more exciting.
---
Entertainment & Value Score: 7.88
E&V Scores – By Question

E&V Scores – By Attraction

E&V Review:
Our team felt that the entertainment provided by the main attractions was well done. We wished 'Insane Inn' would have been a bit longer, but 'Field of Screams' felt like it was long enough.
There were a few things to do in the "midway" area, but a lot of it closed after dark, so we couldn't do any of the activities. However, they still had concessions for an additional charge and the bull rider. We also went through 'Buried Alive,' which was a pretty cool addition but only included if you purchase the combo ticket.
The ticket price seemed appropriate based on other haunted houses in the area. The combo ticket was about $22.50 after tax, and we spent 21.3 minutes going through both attractions – not including 'Buried Alive.' So the minutes per dollar rating is 0.95, which is the average based on other haunts.
---
View Full Score Sheet
---
Pics We Took From Our Visit:
---
---
Have you visited this attraction?
Join ourspookyadventures!
We visit Halloween haunted attractions year-round! Follow us for haunted house walkthrough videos, behind the scenes footage, and more!