Field of Fear – Full Review
Field of Fear is a Haunted Attraction located in Monclova, OH.
3001 S Crissey Road, Monclova, OH 43542View All Details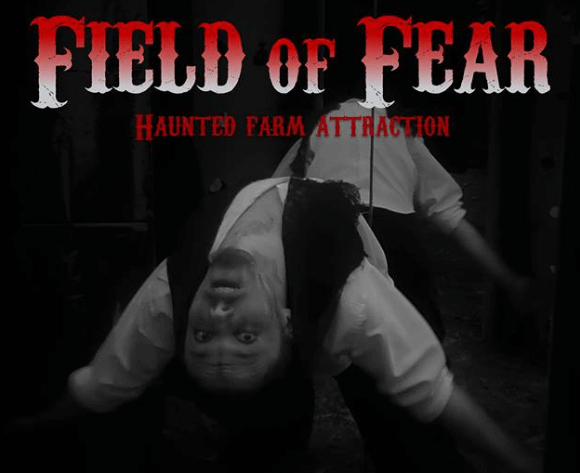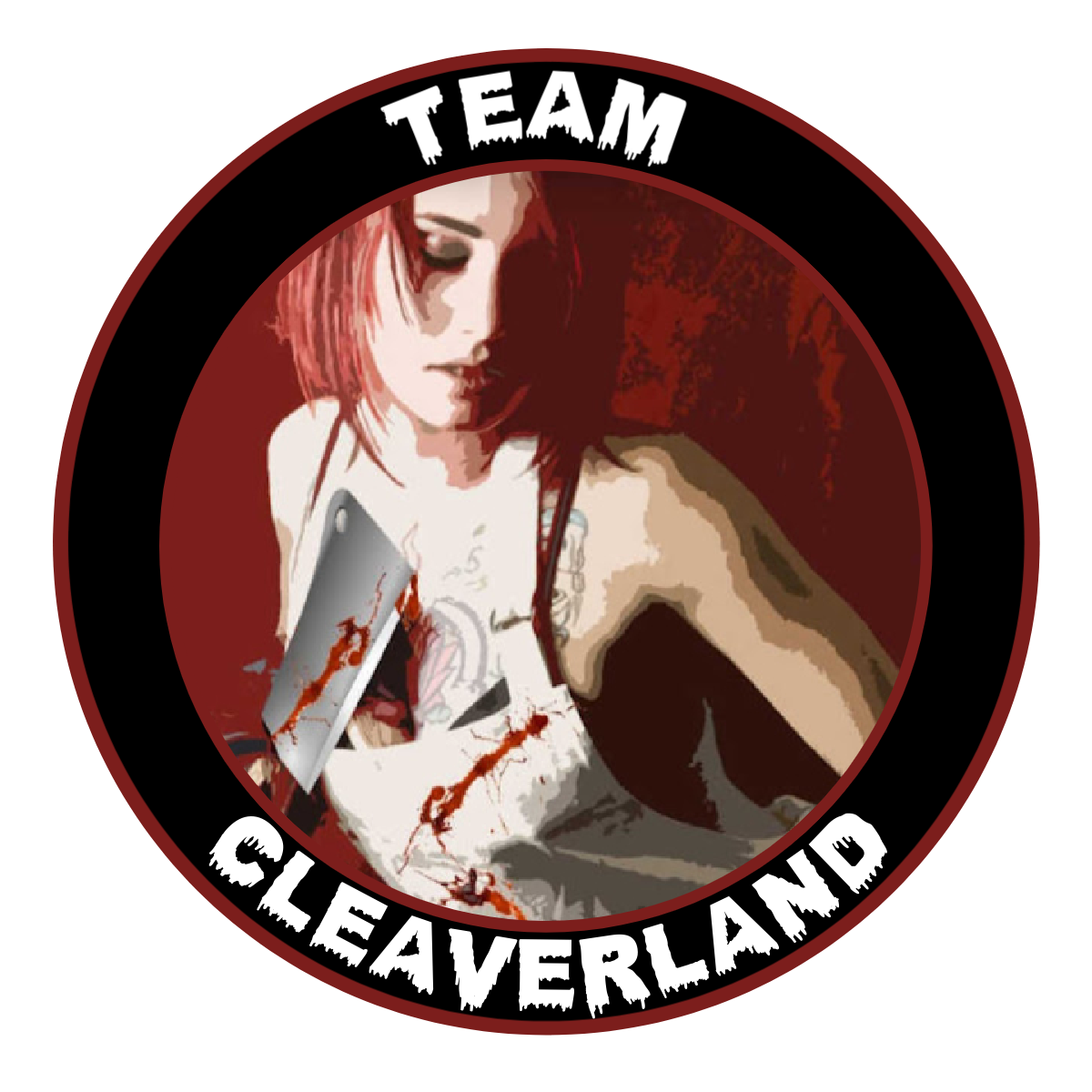 This attraction was reviewed on October 6, 2023 by Team Cleaverland.
---
About Our Reviews and Rating System
---
Final Score: 8.2
Final Scores – By Category

Final Scores – By Attraction

Summary:
Field of Fear's farm setting brings together an action-packed hayride and three themed adventures into its thick cornfields.
Back 40 Butcher is the hayride, where we saw something most vehicular attractions don't attempt. In Carnage of the Carnies, it was all fun and games until the clowns sent us down a slide to play whack-a-skull. We came face to face with the Creatures of the Corn, and Prison Break had us trying to outrun the warden over that green cornstalk mile.
The keyword at Field of Fear is fun. It's all a lot of fun, and the fun-lovin' cast danced around in the bleeding heart of it. So, let's talk about that cast…
---
Cast Score: 8.04
Cast Scores – By Question

Cast Scores – By Attraction

Cast Review:
There's something about Field of Fear and this review team that brings out the rain when we visit. Our last trip there two years ago came on the heels of a deluge that left the field a muddy mess. The monsters frolicked in it anyway. A fairly hard rain was falling when we arrived this time, and we kept up through the first couple of attractions we went through. Again, this fairly sizable cast put on their performing boots and went right to it.
Everyone projected vocally very well, whether screaming or talking, or making noises. The actors performed their motions and actions dynamically. We saw a lot of confidence and attitude, as well as some playfulness, in interpreting characters.
Yes, our fun times started with the cast, who looked like they were having a lot of fun themselves. It definitely carried over into our experience! So, through two visits, the actors bring a ton of energy even in less-than-ideal conditions.
The hayride actors were all over and around the wagon, boarding it, tearing around from rider to rider, and jumping on top of the wagon's sides. The laborers and auctioneers at a livestock sale whooped it up and frantically herded us (one with a whip!) through the killing grounds to cries of 'Come on little piggies!' The chainsaw maniac at the end – by the name of Meat, the master of the meat locker – put on a terrific high-octane performance to terrorize the crowd.
Creeps in all the attractions jumped out of the corn and engaged us with liveliness. A skeletal bird swooped and hopped around with avian movements and squawks. Prisoners clawed at us from their cages, urgently ushered us away from the warden and guards, or threatened us with shiv attacks and gang beatings. A prisoner sang a jail lyrics version of 'Welcome to the Jungle.'
The clowns of Carnage of the Carnies were a totally gonzo group. They fronted the most talkative attraction, and many of them came back with quickly improvised lines when we conversed with them.
They also laughed, teased, and taunted us in scratchy, strangled voices, threw wicked grins, and said they wanted to eat our eyes like cereal. They proposed a gaggle of games, including using our bodies for life-size Operation, as well as the infamous whack-a-skull, with a severed head propped on the striking point of a sledgehammer strongman set-up where 'Psycho' and 'Serial Killer' were the top levels. One gymnast type did her best, Simone Biles, balancing on top of a fence. We wanted to give her a medal! We know clowns are overdone, but we don't mind when they're this fun.
---
Costuming Score: 7.93
Costuming Scores – By Question

Costuming Scores – By Attraction

Costuming Review:
The Field of Fear folks displayed a little bit of a lot of different things, costume-wise. The queue actors looked great; they included a scarecrow/melonhead creature on stilts and a ghoulish cowpoke carrying a spade. Inside the attractions, we saw some fantastic masks, makeup jobs from basic blood smears to more complex looks like a ghost-white base accented by spider veins, and some prosthetic apps such as fresh facial wounds and a ripped-up scalp.
The hayride featured country and western types in denim, a skin mask, a mohawked clown in tie-dyed overalls in the auction area, and some bloodied, distressed versions of regular clothes. Children of the Corn showed intriguing looks, like animal skull masks and a gent on crutches with a little dangling skeleton leg (his advice: 'stay away from trains').
Prison Break rolled out many uniforms of the prisoner and guard variety, plus a gang leader in cornrows. The clowns presented themselves in distinctive looks, with a mix of made-up and masked faces, wigs and wigged-out hairstyles, fangs, and a big top tent's worth of multi-colored and -patterned circus outfits. One of the most visually striking performers looked like someone barfed Day-Glo paint all over him, topped with a matching crown of spiky bright hair.
---
Customer Service Score: 9.8
Customer Service Scores – By Question

Customer Service Scores – By Attraction

Customer Service Review:
Field of Fear is located in Monclova, Ohio, just southwest of Toledo. Attendants pointed us to free parking on the grass. The parking field can get muddy (we've witnessed the crew pulling cars out of the muck at the end of the night) and has tall, slick grass to negotiate when it rains. Proper footwear is necessary, especially when the storm gods have been active.
Everybody was nice. We chatted with the ticket booth attendant, security, parking attendants, and concessionaires. They seemed committed to providing all patrons with a good time and smooth experience. Despite the weather, there was a pretty good crowd, and they were clearly enjoying themselves. We all had fun, fun, fun at Field of Fear!
The attraction fields a good, informative website with online ticket purchasing. You can also catch them on Facebook.
Typical outdoor obstacles like knobs and roots proved minimal. We had to climb some stairs and walk over ramps, go down a slide, do a tiny bit of crawling on the ground, and squeeze through a fence hole. Overall, it seemed pretty safe and secure, even with a little more physical effort and action than usual needed on our part.
---
Immersion Score: 7.97
Immersion Scores – By Question

Immersion Scores – By Attraction

Immersion Review:
From the parking field, we simply followed the lights and sounds to the ticket booth. On the way there, we saw a squadron of skeletons posed around floodlit farm equipment. The midway had entry and exit points for all four attractions, a merch tent, food vendors, and picnic benches in a hub area filled with fog, eerie lighting, a graveyard scene, and props like a hearse.
The hayride's neat butchery facade featured hanging cuts of meat and flayed skeletons. We went through a metal tunnel someone was thumping on to arrive at the queue where a bloody doorperson berated us.
She declared that the group leader's high-fat content made her want to cook him up pork-style with an apple in his mouth and some cinnamon. This gal was very particular about her spices. When the other team member suggested cumin, it got written off as a pretentious seasoning for yuppies (are yuppies a thing anymore?) and a good reason to drown her in the river for fun.
The wagon suddenly stopped, and everyone got off to go through the livestock area. We haven't experienced the 'stop the wagon and get off' thing too much, but it was a successful break in the action and tweaked up the immersion with a more up-close and personal experience than usual for a hayride. Manic actors getting in riders' faces more than we're used to, as well as good effects work like riding through claustrophobic enclosures, also raised immersion levels.
At Prison Break, we were given an orange vest to wear like the ones you see on highway cleanup crews and made to line up against a prison yard fence. Then we had to walk through a prisoner transport bus. We experienced a little more downtime than in the other attractions and a bit of wondering, 'Why are there cages set up in the cornfield?' –- but ultimately, the props and actors carried off the storyline pretty well.
Carnage of the Carnies' big top facade, clown doorperson, and corrugated metal entryway made for another 'banging' entrance. This carnival attraction was the most structure- and effects-heavy of the walking attractions. It made for an action-filled, visually-filled walkthrough, with never a dull moment. Crazy and chatty actors kept us entertained or scared. The highest immersion marks went to this one.
Creatures of the Corn presented a simpler facade, a shack-like porch reflecting the simpler theming and premise. The doorperson and intro actor warned us about the monsters and talked up something about hitchhikers that never quite paid off, though we kept asking the monsters about it. Some interesting characters (bird creature, crutches guy, etc.) and effects caused us to keep guessing what was coming up next, but there was less going on here than in the other walkthroughs.
All attractions exited back into the hub.
---
Special FX Score: 7.93
Special FX Scores – By Question

Special FX Scores – By Attraction

Special FX Review:
Field of Fear brought quite a bit of effects work into play. They created a fun playground vibe in the cornfields.
The hayride's fabulous livestock walk/auction blended recorded oinking noises, sirens, and horns with signage, blinking lights, and little structures. We drove by derelict farm vehicles and enclosures with hanging tarps, dangling cloth strips, and upside-down heads attached to the ceiling with their long hair draping (and dripping, this being the rainiest attraction) down toward us. It felt kind of like having the top down in a car wash!
The opening Prison Break bus provided an effects-laden introduction with fog, strobes, and darkness. Cages and cells, a dummy targeted by the firing squad, air cannons, lights and sirens, machine gun noises, barking guard dogs, and an air horn all sold the confinement theme.
Carnage of the Carnies crammed almost its entire length with effects. We went through a grungy RV trailer on our way to the slide, played whack-a-skull, and saw a room with glowing wood beams. The chain link fog maze felt more successful than others of its type, helped out by the razzing of the resident clown all the way through it. Carnival music filled the air. We saw a 'can't sleep clowns will eat me' sign, negotiated a squeeze tunnel dubbed 'the void,' intruded on a trailer park where a skeleton lounged on an outdoor couch, did some short dark mazes, and trod on spongy and vibrating floors.
Creatures of the Corn had the least amount of effects, though we still came across a canoe being beaten on by an unseen something, stray lights and noises, cracklers and air cannons, and an old man prop in a rocking chair holding a popping shotgun.
---
Scare Factor Score: 7.99
Scare Factor Scores – By Question

Scare Factor Scores – By Attraction

Scare Factor Review:
The hayride came across with some good frights, mainly of the popping-out-of-the-corn sort and some close-up chainsaw action fueled by the high energy level of the actors dashing about the wagon.
Scares were pretty well spread out, but a little kid sitting across from us became mercilessly targeted. She was asked if she'd like being buried alive, and an auction actor approached the parents with an offer of 'How much for the little one?' Other riders kept saying she'd need a lifetime of therapy to get over this experience, and we agreed …consider this when bringing your toddlers to haunts!
The chaotic auction scene gave us some early chills and thrills. It was highly disorienting, with loud noises and super aggressive actors shrieking at us little piggies to get a move on, auctioneers chasing us with shocking cattle prods, and a teen overhead shoving an axe in our faces. That was a wild one!
Prison Break started strong with the heart-pounding bus walk and spiked the walkthrough with intense bursts via sudden sirens, surrounding cracklers/gun pops, and guards and prisoners getting in our faces and barking orders. It hit upon phobias such as insanity and incarceration/loss of freedom. It also had an energetic ending.
Carnage of the Carnies delivered lots of scares. The foggy fence maze was creepy, the brief black mazes played on our fear of the dark, the vortex clown made us jump with an air horn, and the run-out-the-door ending was the standard one, but quite well done.
Creatures of the Corn relied on sudden noises and monster startles. Weird characters (e.g., bird and goat skull creatures) freaked us out, and a follower creep with an unsettling laugh promised to be under our bed that night. This one had the least impactful ending.
---
Entertainment & Value Score: 8.2
E&V Scores – By Question

E&V Scores – By Attraction

E&V Review:
We fled our way through the Field of Fear in a total of 43 minutes: Back 40 Butcher – 12 minutes, Prison Break – 11 minutes, Carnage of the Carnies – 11 minutes, and Creatures of the Corn – 9 minutes.
Factoring in the $30 general admission combo to experience all four attractions, the MPD (minutes of haunt time per dollar spent) came to 1.43. That's a good total time and a good ratio to the ticket price, considering all the fun we had at this place.
Fast pass is $45. Cash, Venmo, and cards are accepted (add a $3.75 card processing fee). Field of Fear is also open on most Thursdays and Sundays in October for $20 general admission, but the hayride does not operate on these nights.
Field of Fear also offers gellyball, a paintball-like game for ages ten and up. The charge is $15 per player for 30 minutes of playtime.
One of the key questions we ask of any haunt experience is, did we have fun? And we always do at this attraction. In fact, it's the main thing we think of when this haunt comes up. We're confident that you, too, will find fistfuls of fun at Field of Fear!
---
View Full Score Sheet
---
Pics We Took From Our Visit:
---
---
Guest ReviewsGuest Average: 8.5 out of 10
Samantha – 9/10 – October 31, 2020I went last year! And it was honestly fun! All of the actors were really kind to the little kiddos, …show more very well put together! and the Actors put there ALL into it!
Matt Rolfe – 8/10 – October 6, 2023Haunt was good wish they had Michael myers there again felt like the corn maze was way better with …show more that actor other then that still highly recommend