Field of Screams Haunted Forest – Full Review
Field of Screams Haunted Forest is a Haunted Attraction located in Nixa, MO.
2142 North Sports Complex Lane, Nixa, MO 65714View All Details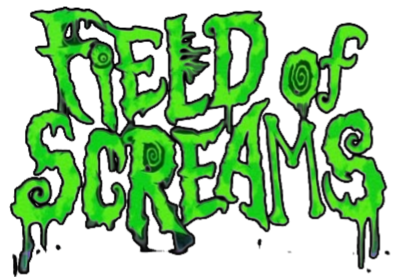 Features:

Free Parking, Restrooms/Porta Potties On-Site, Food/Concessions, Gift Shop/Souvenirs, "Old-School" (Low Tech), You will NOT be touched, Movie Characters, Original Characters, Uncovered Outdoor Waiting Line, Family Friendly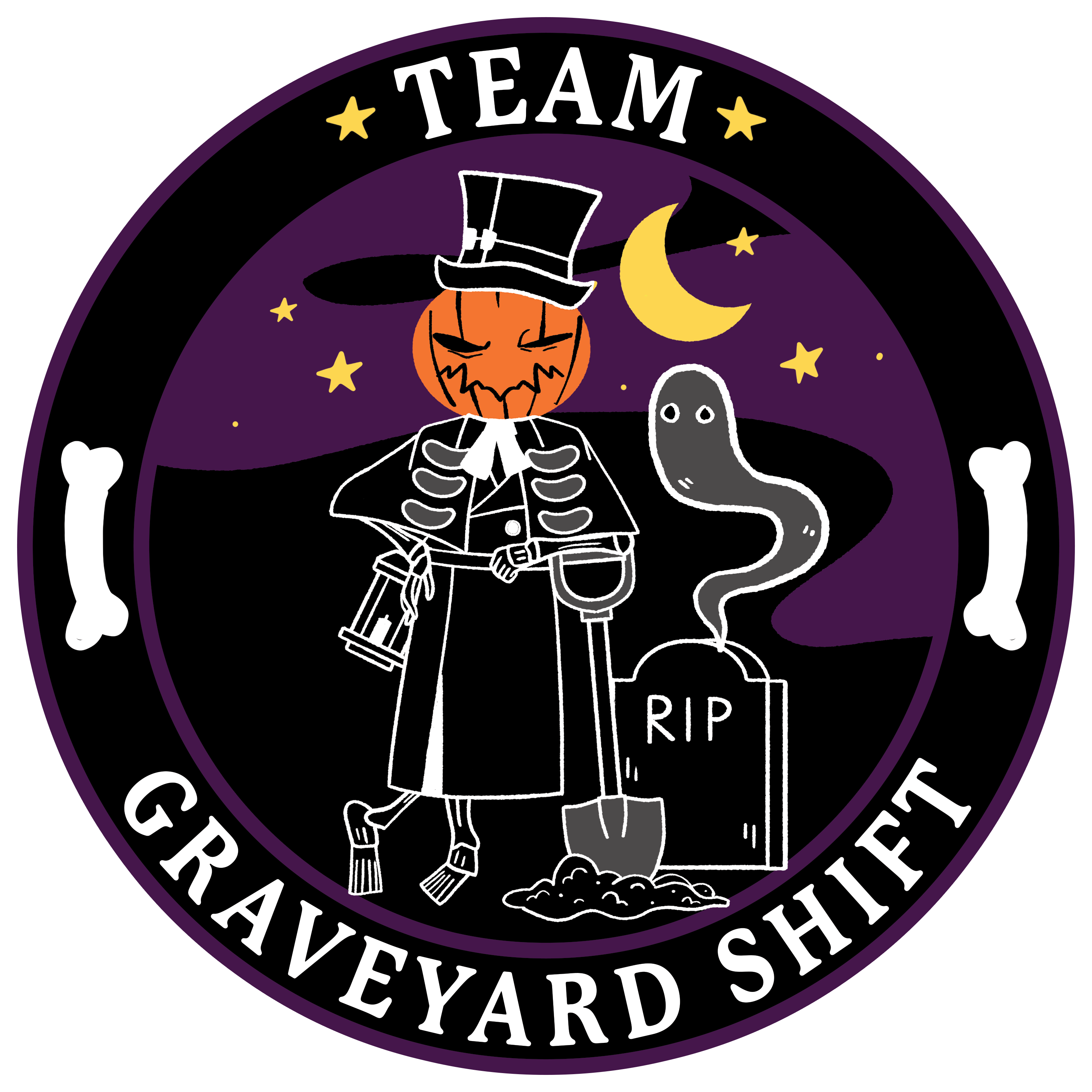 This attraction was reviewed on October 7, 2022 by Team Graveyard Shift.
---
About Our Reviews and Rating System
---
Final Score: 8.22
Final Scores – By Category

Final Scores – By Attraction

Summary:
Field of Screams Haunted Forest is in Phase Four, marking their fourth season in Nixa, Missouri, at the Summers at the River. I have been visiting them since 2019 when they first opened, and I am happy to say that 2022 is their scariest season yet! FOS actively changes it up year after year, and this season is no different.
The Haunted Forest is a ¾ mile trail where nightmares come to life, with all-new set designs and an impressive cast! The Lost Trail is a 3-acre corn maze with lots of monsters and chainsaws lurking within the dark!
While only being around for a short amount of time, this attraction has made a name for itself in the Ozarks. Continue reading the full review to see what to expect for FOS in 2022!
---
Cast Score: 8.51
Cast Scores – By Question

Cast Scores – By Attraction

Cast Review:
The cast at FOS is a dedicated crew, and many have been with them since they started in 2019. This year, they really took the attraction up a notch with improved interaction, dialogue, and the addition of dramatic scenes that really took me by surprise!
They start off strong with menacing clowns luring you into the circus tent, popping out around corners and blasting air horns, giggling creepily in response to my fear. They distracted me long enough for the chainsaw wielding maniac Cricket to appear and chase me throughout the tent! Afterwards, one of the girl clowns from earlier returns and says, "This is why you don't meet killer clowns alone! Did you learn your lesson?" I replied no, and she yelled "Well, FINE!" and a different clown jumped out in front of me for a perfectly timed startle that had me screaming and laughing out of the tent!
Within the sewer tunnel, Pennywise smiled creepily as I approached, climbing up on the rail with slow spider-like movements, never breaking eye contact. He waited until I got close enough to jump down and rattle the rails that scared me so bad, I found myself on the ground. He loomed over and asked in a very good impression "Why are you on the ground?" before roaring in my face. I thought I was in the clear once I left the sewers, somehow not hearing the very tall clown following directly behind me.
There were plenty more popular horror movie characters to go around, including the silent but very intimidating Michael Myers and Jason Voorhees. While these slashers are similar, they definitely had different approaches in the way they scared you. While Michael had a lot more of a persistent, heavy-footed way of stalking, Jason was more hostile and unhinged in nature. Without speaking a word, both did an excellent job not being a one note silent killer stereotype!
Everything takes a complete 180 once you enter the prison yard, with three cannibal prisoners who hound you and make you feel defenseless in their territory. The woman prisoner kept me from moving forward quickly, while another prisoner got very close with his chainsaw, but the shirtless prisoner with a pig head was the most unpredictable. I found myself cornered by these three as the pig took the initiative to completely box me in while I was on the ground, pressing his snout on my hands while snorting in my face, and putting his arms and legs up on the bars behind me!
The dynamic acting in scenes was a welcomed surprise this year. In the doll scene, there was a demented young girl who threw a full on temper tantrum for me not staying with her forever, jumping up and down and crying her eyes out. Then the cult scene where a helpless woman tripped on the ground in front of me, begging for help, until a masked cult member swiftly ended her life with a knife to the throat. I also want to talk about the finale of the attraction, but that section will be saved for the Scare Factor section of this review.
The Lost Trail also has plenty of memorable encounters, even with a smaller cast present. Bubba and his friends have a joy in tricking me into looping the same areas, utilizing the spaces expertly in the corn for wonderfully set up jump scares. Later on I ran into Leatherface, which I'm glad they saved for The Lost Trail as he is much better suited chasing guests in the corn rather than having a small appearance in the Haunted Forest. Further in, I came across a woman sitting on the ground crying. I asked her what was wrong, and she said that she was lost and couldn't find her way out. I offered her help, until another group came along and seemed a lot more unwilling to assist her, which then I had the joy of watching her chase that group off. Smiley and Smiley's Friend were a good duo, with Smiley having a cutesy voice while keeping me on edge with loud banging sounds, Smiley's Friend let their chainsaw do the work in getting me through the maze faster. The highlight of the corn maze was Leroy, who helped me throughout the rest of the maze. He stayed in character for a lengthy amount of time, with plenty of entertaining and creepy dialogue. Plus he had a lot of tricks up his sleeves that kept me on my toes the entire time. He was an unforgettable scare actor!
There's much more to be said about the absolutely amazing cast at FOS this season, but this is definitely something to experience yourself. Not to give away all the details, but there are many more cryptic creatures, mischievous devils, cult members, horror movie icons, zombies, aggressive sergeants, and the insane patients at the Asylum to see in both Haunted Forest and The Lost Trail! The dynamic acting scenes are a nice welcome to diversify the cast and they are a lot more aggressive this season than years prior.
---
Costuming Score: 8.19
Costuming Scores – By Question

Costuming Scores – By Attraction

Costuming Review:
FOS features a ton of creative costuming, masks, and makeup that was appropriately used within each setting. The horror movie villains were all easily recognizable and detailed in their costuming. Samara Morgan especially has some of the best distressing in her costuming, with a dirty dress, matted hair, and even dirt added to her arms and legs. Makes her crawling out of the well all the more believable!
I want to highlight the cartoon devil for having one of the most unique costumes I've seen at a haunt. The large painted wooden mask appears to be his own creation, and the style reminds me a lot of Bendy and the Ink Machine or Cuphead. He is terrifying and yet so fascinating to look at!!
The clowns had some of the most intricate makeup, with Kwee-Z having black and white shapes all over her face, with blood spilling out of her eyes and mouth. There was also a heavier use of eye contacts at this attraction, one of the best uses being Pennywise's with contacts that glowed in the dark.
There was also a lot more blood and gore this year! One of the insane patients within the asylum is drenched head to toe in blood, with her skin around her eyes appearing to be stretched out.
---
Customer Service Score: 9.95
Customer Service Scores – By Question

Customer Service Scores – By Attraction

Customer Service Review:
They have a lot more signs this year to indicate where to turn and where to park, which used to be a problem I encountered in prior seasons! As you made your way up to the main attraction, they had sign after sign giving you rules, instructions, and information on how to purchase tickets online. They also have staff along the path to check in with you to see if you bought tickets online or if you needed help buying them off the website.
Speaking of the website, its loaded with information for the hours of operation, ticket prices, events, FAQs, location, contact details, and more about what they offer at the attraction.
The staff here are some of the friendliest and most helpful you'll come across. You can totally get lost in conversation with them, and it's very clear that they love what they do and enjoy the community, it's cultivating. Everyone wants to make sure you leave having a scary good time!
---
Immersion Score: 7.18
Immersion Scores – By Question

Immersion Scores – By Attraction

Immersion Review:
Field of Screams Haunted Forest and The Lost Trail has a certain charm that's welcoming and exciting at the same time. Naturally, taking place in the same area as an old baseball field, there's a feeling of togetherness it generates that makes you want to stick around, all the while the forest line looms ominously ahead. When you are ready to pull away from the warmth of the fire places to enter The Haunted Forest, you are immediately brought into a world of horror that blends very well with each other.
I appreciate that the haunt starts right away, while in previous years you had to walk a bit to get to the actual start. They separate groups and time everyone before entering, but the many twists and turns can lead to catching up to groups who may be lost or more hesitant to move forward. The actors inside, however, do a good job interacting and stalling to let other groups move ahead. I would like to see how they could utilize lighting or more props to hide things like the back of plywood walls, speakers, and various scrap scattered outside of the path.
The Lost Trail starts with a tractor wagon ride that escorts several groups at once to the corn maze, and you are dropped off by an ominous field illuminated in red lights. The corn maze itself is very dark for a majority of your walkthrough, but the spaces between actors within felt appropriate and flowed well from section to section. You weren't kept wandering in the dark for too long, and the actors helped keep you moving in the right direction so you weren't completely lost either. The red lights on the far end of the field acted as an indicator that you were getting closer to the end, and also did a nice job building tension towards the finale.
---
Special FX Score: 7.36
Special FX Scores – By Question

Special FX Scores – By Attraction

Special FX Review:
FOS had a lot of awesome set designs for being an outside trail! When it comes to the horror movie scenes, they all had their own way of representing each franchise that was unique and thrilling to see how they come to life! This includes Pennywise with his sewer tunnel, Jason surrounded in a torn apart Camp Crystal Lake, Ghostface in his kitchen and further along the living room with blood on the TV, but by far the most impressive out of these scenes was the Michael Myers scene. You first hear the beginning of his theme song, jack o lanterns leading you up to a giant building façade of the Myers house as the babysitter killer himself stood in the doorway. Once you are past his house Michael proceeds to stalk you in between laundry lines!
The clown area has expanded from previous years, becoming a full blown circus tent of terror! They also created a wonderfully detailed church scene with fire burning in the windows of the building façade, many pews filled with actors or corpses, and plenty of props to add realism and immerse you into the scene.
They also took creative liberties to the walking path with the inclusion of grated walkways, ramps and an entire trailer home. The use of lights varied from strobe lights to purposeful lights to build tension, add to a scene, or to distract. Sound effects were also used appropriately throughout each scene, but never was overwhelming or clashed in between scenes. During the transition areas, they use atmospheric sound effects to keep it from going completely quiet.
The Lost Trail, as previously mentioned, was mainly dark, but this worked in favor of the corn maze. The red lights at the end are used expertly to keep you going the right direction while also making you feel uneasy. There were not any sound effects used within the maze, but you could hear the sound of chainsaws throughout many different parts of the maze, which kept you wondering when you may run into one next. There was also a few props here and there through the maze, but it mainly focused on the actors. The path of the corn maze was not complicated or frustrating to navigate through, with only one or two absolute dead ends and a few loops to get you going the right way.
---
Scare Factor Score: 8.27
Scare Factor Scores – By Question

Scare Factor Scores – By Attraction

Scare Factor Review:
FOS has continuously grown over the past four years, and I can say confidently they continue to get scarier year after year! I knew this year would be no different, but I was truly surprised by how far they have come in terms of bringing the fear! It's more intense and aggressive than ever before, with lots of ways the actors trick and mess with you throughout. There were lots of visual and psychological scares being mixed in between very well executed jump scares that subvert expectations. While you might see one jump scare coming, it may have been used to distract you from another two steps ahead!
FOS Haunted Forest has the strongest ending of an attraction of any haunt I've visited in 2022 so far. You are brought into an asylum with loads of actors within ranging from nurses to patients who have had many unspeakable things done to them. I knew I walked into something horrible from how the patients were behaving, to the mess the asylum was in, and the flickering lights that kept the tension high. I was trapped for several minutes, cornered and screamed at by the residents within. I wasn't allowed to leave until I begged over and over again to be let go and to scream how scared I was. Even then I was still followed outside, where an audience of guests waiting at the lines below got to see me running for my life away from an insane patient! I could hardly speak when a friendly staff member asked "How was it?" I shakily responded with two thumbs up.
---
Entertainment & Value Score: 8.19
E&V Scores – By Question

E&V Scores – By Attraction

E&V Review:
Haunted Forest will take an estimated 30 minutes to get through, while you could finish The Lost Trail in roughly 20 minutes as long as you don't get too lost! The Haunted Forest is $25 with a $40 fast pass, and The Lost Trail runs $15.
FOS hosts many events that bring a variety of different vendors and entertainment each weekend. The weekend I visited had the Ghostbusters of the Ozarks making an appearance with their vehicles and booth, as well as Masqueraide Workshop showcasing many impressive masks and horror collectables, with an active giveaway for one of the masks! They also offer concessions for refreshments, snacks, and FOS merch. You can also rent a firepit for the night for $100 if you want to kick back and enjoy a spooky night with friends! On select nights for $10 you could also enjoy the Zombie Paintball Hunt!
FOS brings more and more foot traffic with each passing year, so its recommended to buy tickets online and to visit early season to avoid long wait times!
Overall, its worth visiting Field of Screams if you are looking for a great haunted trail with an extremely dedicated cast and crew who love the haunt industry. For those who have visited years prior, I highly recommend visiting again if you haven't yet! There have been significant improvements that proves just how much the people working here want to keep innovating and improving their attraction. Do yourself a favor this spooky season and visit Field of Screams Haunted Forest!
---
View Full Score Sheet
---
Pics We Took From Our Visit:
---
---
Have you visited this attraction?
---
Past Awards
---
2022 Awards
---
---
Past Awards
---
2022 Awards
---