Folklore Haunted House – Full Review
Folklore Haunted House is a Haunted Attraction located in Acworth, GA.
5389 N Main Street, Acworth, GA 30101View All Details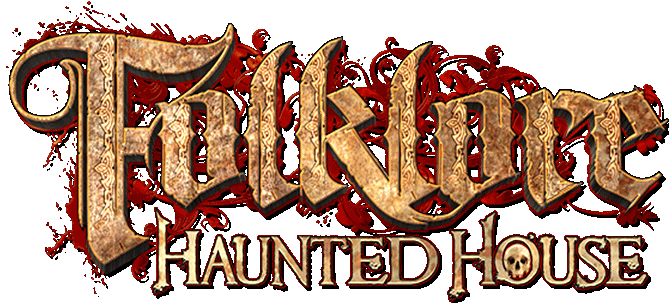 Features:

Free Parking, Restrooms/Porta Potties On-Site, Handicap Accessible, Food/Concessions, Gift Shop/Souvenirs, Optional Games/Midway, Special Events, "Hi-Tech" Attraction, You will NOT be touched, Original Characters, Indoor/Outdoor Waiting Line, All-Indoor Attraction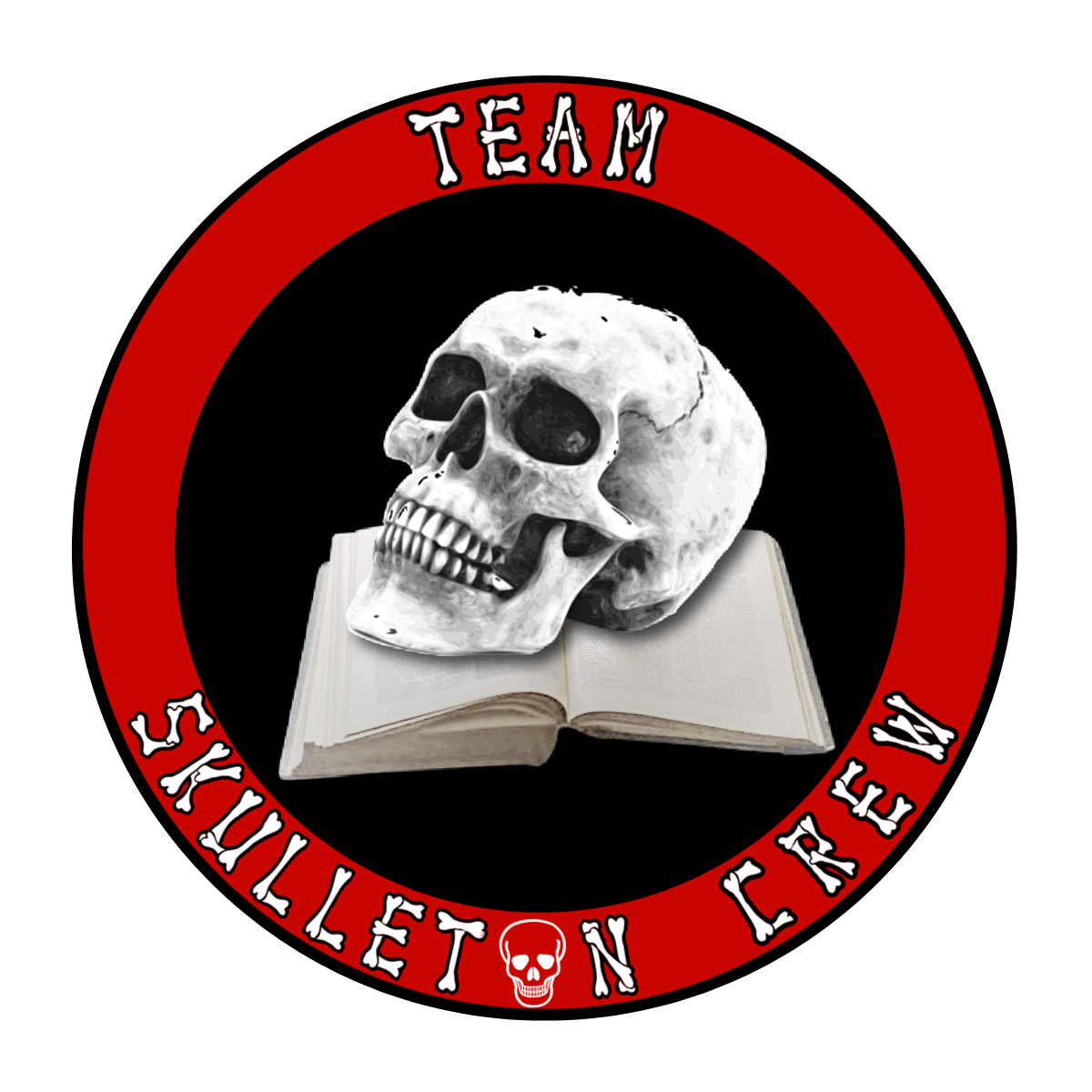 This attraction was reviewed on October 7, 2022 by Team Skulleton Crew.
---
About Our Reviews and Rating System
---
Final Score: 8.41
Final Scores – By Category

Final Scores – By Attraction

Summary:
Folklore Haunted House is located in Acworth, Georgia, just north of the downtown district. As you arrive, you will emerge from a quiet, residential section of Main Street and see flashing blue lights (an Acworth police vehicle) and an industrial-type set of buildings surrounded by a tall chain link fence. Folklore does not occupy all of these buildings, but the building used by Folklore was once a sock factory, then a toy factory.
Folklore has been haunting Georgia for a total of 13 years. Originally opened in Dallas, GA, Folklore relocated to its current home in Acworth 8 years ago. During these years, the attraction has opened annually for the Halloween haunt season, Christmas, My Bloody Valentine, and for various specially-themed openings throughout the year that give a salute to movies of the 80s, Grindhouse, and slasher movies.
For their 13th season, they are offering 2 attractions: The Manor: Winter's Estate and Maximum Overload.
---
Cast Score: 8.16
Cast Scores – By Question

Cast Scores – By Attraction

Cast Review:
The Manor excelled with the creation of several memorable original characters. Some of the characters scare inside the Manor as well as wander out to interact with customers outside the haunt! Seeing them inside and out made the haunt feel more real as characters had freedom of movement and weren't tied to a specific room.
Twitchy, with his full-sized ax, was more than happy to grab a head or neck when someone mentioned "photo." Nurse Robin Graves carried around her frog, which didn't look so "full of life" to us. Mortem, with his exposed brain and metal headgear framework, was also happy to join us for a photo… or perhaps he was just interested in sizing up our heads for some nefarious reason. With his maniacal laugh, the doctor had a syringe that he threatened us with but then used on himself, making our skin crawl. We don't have many true phobias, but needles are one!
Beware the nuns and the mourners in the chapel! And don't let your guard down in the conservatory. If you stop to smell the roses, they are likely to attack! The Manor is definitely big enough to house a few more characters roaming its shadowy hallways and odd assortment of rooms.
Maximum Overload is a sci-fi haunt with an "alien invasion" theme, but we only encountered a lone spaceship crewmember who was emphatic that we left the ship since everyone was "infected." A minute later, we met an infected crewmember who screamed relentlessly! We saw a couple of static aliens, but they were seemingly subdued. The rest of the crew and living aliens must have escaped through the airlock!
Outside the haunts (because he is so tall he couldn't fit in the doors), a 10' creature, loomed over and took pics with everyone! He was frequently joined by some of the inside characters, too.
---
Costuming Score: 8.94
Costuming Scores – By Question

Costuming Scores – By Attraction

Costuming Review:
The Manor featured several appropriate characters with very detailed costumes and makeup. In the parlor, we met a grieving bride in a beautiful, if very time-worn gown. Her maid, dressed all in black with a white lace apron and hat, quietly dusted in the background, saving her scare until later! The cook in a grubby apron was perfectly suited to the filthy kitchen. There were a few characters dressed in period 40's attire… hanging out in the wine cellar and trunk rooms. Mortem appeared in the catacombs beneath the family chapel, guess he prefers cool, dark spaces? Inside the Manor was a butcher shop with a very realistic butcher! Each costume was well-designed and appropriate for the room the actor was in. Their makeup, too, was well done with prosthetics.
Maximum Overload began with a guy in his orange jumpsuit, which was appropriate attire for a ship's crew member. We struggled to recall details of the attire for the other two actors who screamed from the darkness within this small haunt. We are hoping this second haunt will be extended and embellished to create a more effective walkthrough.
---
Customer Service Score: 9.77
Customer Service Scores – By Question

Customer Service Scores – By Attraction

Customer Service Review:
Folklore's website is well-organized. Each attraction has a small synopsis to give you an idea of theming before you venture into the haunts. Tickets may be purchased in advance, and ticket prices vary depending on the night of your visit. Prices are clearly visible on the calendar.
Tickets may also be purchased upon arrival at the ticket booth. We found the staff to be very friendly and welcoming of their customers.
As for getting there, GPS easily brings you to Folklore's entrance. As we learned, the city of Acworth prohibits some of Folklore's ability to run flashing lights on the buildings, but you can look for flashing blue lights of an Acworth police car parked out front as your indicator that you have arrived. From there, you will enter a dusty, gravel parking area where attendants will help direct you to a parking spot. It's a short walk back up to the ticket booth at the front of the midway area.
And if nature calls, there are many porta-potties on the opposite end of the haunt from the ticket booth (or as you exit the Manor).
---
Immersion Score: 7.74
Immersion Scores – By Question

Immersion Scores – By Attraction

Immersion Review:
The front portion of the queue for the Manor is in a covered area with some great lighting, mausoleum facades, a few cool oddities, and some zombie props, which make for a great photo op as you wait.
Once you step inside, the Manor at Folklore starts off with an expanded living room, and from there, you walk through many rooms you'd find in a mansion: library, conservatory, kitchen, bedrooms, hallways, wine cellar, and what looks to be a butcher shop. Either that, or the Winter family harvests their own livestock to show off through this giant window! From this point, we saw some evidence that someone in the Winter family likes to conduct experiments on people. Stay on your side of the mesh fence! Next, you visit a great gothic chapel set and continue outside into the graveyard, and then into the catacombs. Folklore uses some tile, faux brick, and some great wallpaper to help set the mood for many of their rooms. Several of the sets have some very detailed, layered decor to add depth and set the mood for each room. There is always something new to see and discover if you repeat your trip through the Manor.
Maximum Overload utilizes some really great looking spaceship walls, a few flashing panels, and that lone crewman attempts to set the stage to make you question whether you want to continue deeper into the ship. There are various alarms, lights and blasts of air. Nevertheless, we weren't quite as drawn into this world as we were into the Manor. This second haunt is newer, so we hope it continues to grow and add to its immersive scope.
---
Special FX Score: 8.52
Special FX Scores – By Question

Special FX Scores – By Attraction

Special FX Review:
The Manor at Folklore definitely uses sound to enhance the scares and create a building feeling of dread. In the beginning, there's creepy music lilting through the air, but by the end, the blaring music is intense as you're chased from the Manor!
There are some cool video effects used at Folklore, as well as a great projection effect that creates a pile of squirming maggots in the bathroom. Another simple but effective sensory effect is a hallway that was divided every few feet by heavy black velvet curtains. It gave a great foreboding sense as we continually had to push past curtain after curtain in near darkness never knowing what or who we'd see behind the next one! Folklore uses light very well throughout the haunt; great use of color and shadows! Their boiler room has a fantastic furnace prop that comes alive! The actions of some of the well-timed animatronics are enhanced with strobe lighting, giving them a bit more sense of realism.
If phobias are your thing, the Manor delivers a few of those as well. Fear of the dark? Snakes? Spiders? You might encounter all of those within those walls.
When we ignored the crewman's initial warning and continued on, Maximum Overload hit us with a room full of hanging dark tubes and then hanging heavy straps, which we later realized were fire hoses, which gave us a nice sense of disorientation. A few flashing green and yellow warning lights were placed strategically, and we do know they plan on adding more cool lighting to enhance this haunt. There were a couple large animatronic monsters, but their strong suit is the lighting and sound effects. They use kaleidoscope lights to make wall panels seemingly come alive here in the spaceship (as well as in the Manor). Alarm sounds and electrical spark effects help create the spaceship-under-siege atmosphere in Maximum Overload.
---
Scare Factor Score: 8.05
Scare Factor Scores – By Question

Scare Factor Scores – By Attraction

Scare Factor Review:
The Manor is definitely a suspenseful haunt that slowly builds to bigger scares! The orchestral music and shadowy lighting in the beginning matches the energy of the characters here that give you the creeps the way they loom about and stare at you. At about the halfway point, cabinets and doors start to slam open, making you jump even before a character steps in to scare you. Their lighting adds to the effect. A shadow of a hanging body raises your alarm bells before rounding the corner to be scared in an unexpected way! Many of the characters we encountered creatively used some unnerving vocalizations to unsettle us as we made our way through the haunt.
A bevy of nuns in the church are very freaky! We would have been happy to encounter more characters to increase the scare factor!
Maximum Overload gave us more of an eerie feeling as we wandered through the deserted spaceship. There was some disorientation with a green light that we expected to be followed by a bigger scare, but overall, the ship communicated more of a sense of desolation. We'd like to have a big alien attack at the end… like how in ALIEN the movie it's pretty quiet on the ship until about halfway in… then, Wham! It's in your face!
---
Entertainment & Value Score: 8.3
E&V Scores – By Question

E&V Scores – By Attraction

E&V Review:
On this night, general admission tickets were $31.80. RIP-pass tickets were $47.70. We spent a total of slightly over 16 minutes inside (not rushing through) the two haunts. This results in a value of .51 MPD (minutes per dollar). This ratio is low compared to many haunts we have seen, but we understand the physical limitations of building size. More actors inside might help slow down the walkthrough giving it a higher MPD value.
Aside from the haunts, there are several photo op spots available for guests at Folklore, and there are roaming characters that wander the grounds who are happy to scare you as well as pose for a photo with you and/or your group. It seems many people were hanging out before and after they went through the haunts. For additional costs, there are a couple of midway games, as well as the coffin ride experience for your entertainment. The gift shop has hats, T-shirt's, and custom buttons featuring many of Folklore's original characters. They also sell drinks, chips, and chilled candy bars!
---
View Full Score Sheet
---
Pics We Took From Our Visit:
---
Promo Images:
Click to Enlarge
---
Guest ReviewsGuest Average: 10 out of 10
Spooky guest – 10/10 – October 2, 2020⭐️⭐️⭐️⭐️⭐️
Melody p – 10/10 – October 4, 2019This is our 4th year going and each year they amaze us. We always have such a great time . The …show more actors and scenery is just amazing.
Casey C. – 10/10 – October 18, 2017An experience that plays with 4 out of the 5 senses. You forget the real world exists when you pull …show more in the gate at Folklore. I had a wonderful time and cant wait to return this year to see the new screams they have for me.
---
Past Awards
---
2019 Awards
Most Safety Aware (Given by: Team NecronomaPeach)
---
---
Past Awards
---
2019 Awards
Most Safety Aware (Given by: Team NecronomaPeach)
---