Forest of Screams Haunted Attraction – Full Review
Forest of Screams Haunted Attraction is a Haunted Attraction located in Medina, OH.
1662 Medina Road, Medina, OH 44256View All Details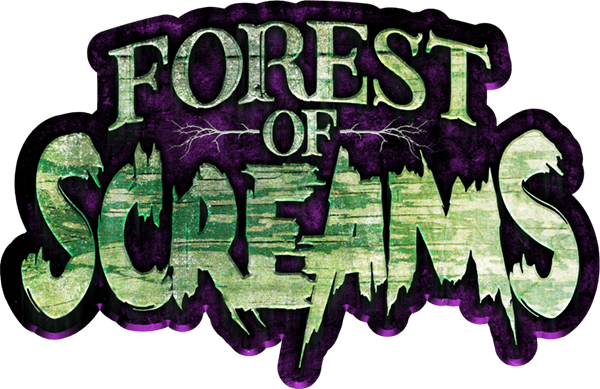 Features:

Free Parking, Restrooms/Porta Potties On-Site, Food/Concessions, Gift Shop/Souvenirs, Special Events, You will NOT be touched, Movie Characters, Original Characters, Uncovered Outdoor Waiting Line, Covered Outdoor Waiting Line, Indoor/Outdoor Attraction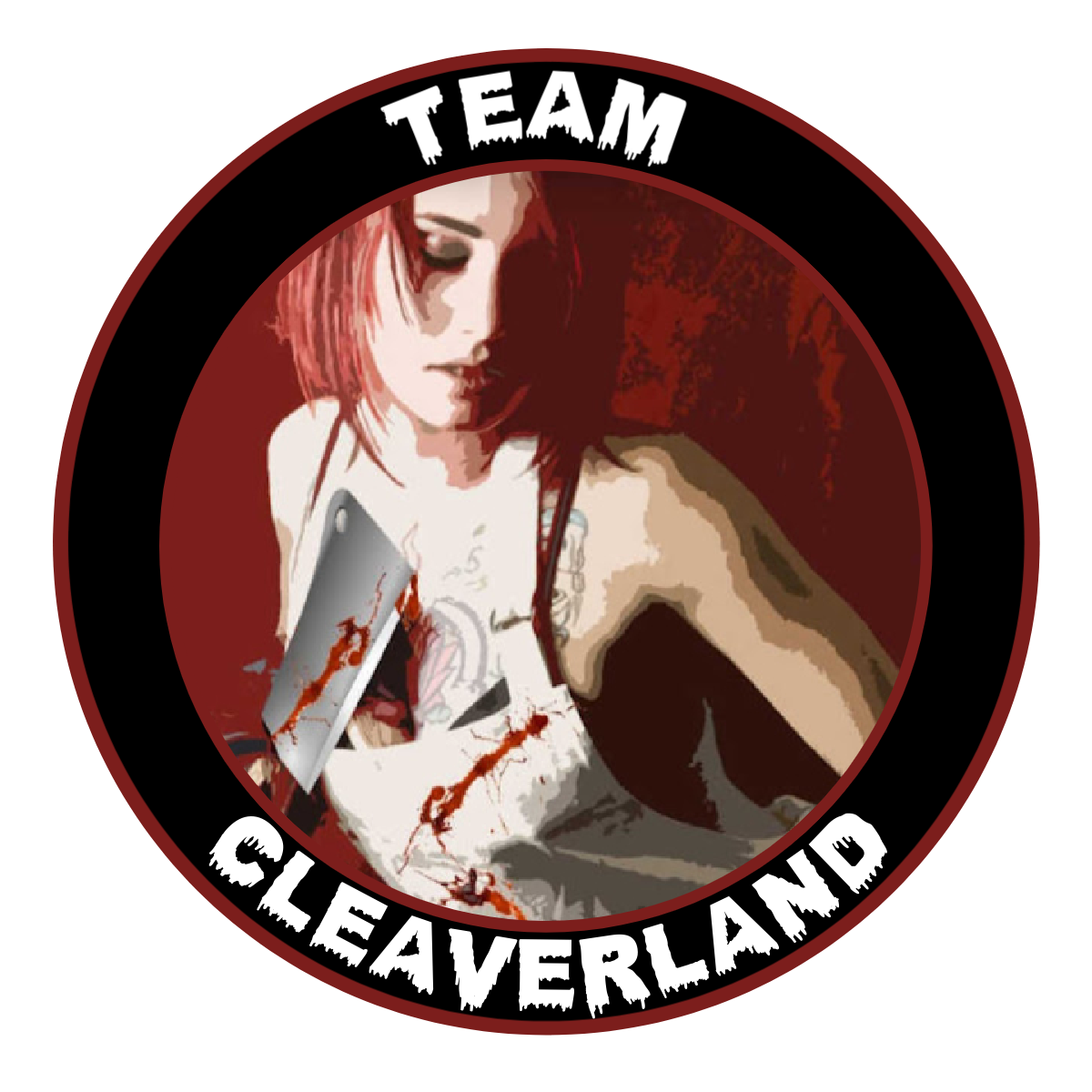 This attraction was reviewed on October 9, 2022 by Team Cleaverland.
---
About Our Reviews and Rating System
---
Final Score: 8.4
Final Scores – By Category

Final Scores – By Attraction

Summary:
Forest of Screams is back for its sixth season. This multi-attraction brings a triple threat of terror with a very entertaining hayride, a trail, and a house.
The Forest of Screams haunted hayride is long and entertaining with lots of theatrics, the fun Nightstalkers Trail is midsize and prop-filled, and the Mortuary Haunted House is short but packed full of frights.
---
Cast Score: 8
Cast Scores – By Question

Cast Scores – By Attraction

Cast Review:
The attractions at Forest of Screams (FOS) were nicely populated. The long zombie area in the trail could have used some more people, but mostly we found an adequate supply of actors as well as a satisfying variety of character types.
The very theatrical hayride definitely pushed its actors forward with long speaking parts for several players, especially the Victorian cemetery keeper declaring 'I'll swallow your souls!,' a droll infernal functionary in the Hellraiser inspired set, and the parade of cannibal family members who came on board to taunt and tease the riders.
Mama Cannibal invited us to pet her chicken. One of her sons declared to everyone, 'I'll take your hair – except that one,' and pointed at our bald group leader. Another couple of the brood argued over a victim: 'I'll take his eyes!' 'I want his legs!' 'You can have the rest of him, I just want his eyes!' And a hungry family member stated his intent to 'cut all your heads off for mama's stew!' The piggie chainsawer had nothing human to say, but made great squealing noises.
The trail held mostly popper-outers and screamers, who performed their duties with zeal. The house hosted a combo of the hayride and trail tendencies, with several speakers like the kook who was looking for a roommate ('wanna see how I clean the toilet?' – yeah, that was bad) and the medical staffer ('let's play a game of gouge your eyes out!'), while others were yellers or starers.
---
Costuming Score: 8.34
Costuming Scores – By Question

Costuming Scores – By Attraction

Costuming Review:
FOS came through with a good showing for costumes. Makeups were done as predominantly pale bases with some highlighting, blood, or scars. Masks, including several animal ones, appeared on the hayride. Some street clothes showed up on the hayride, but that could be interpreted as being the 'regular folks' type of murderers – for example, in the series of weaponed villains who wielded a chainsaw, hammer, machete, circular saw, and a lead pipe.
The headhunters had awesome costumes straight out of a Tarzan movie, and Leatherface looked just right in his apron and moptop of thick black curls. The cemetery guy in a Holmesian overcoat and short cape, alongside his ghoulish sidekick might have been the best dressed of the night.
On the trail, the corpse lady had a ghostly pallorous face contrasting with a long black dress. In the house, the nun horrified us with that ghastly makeup job we've all become familiar with… but might never become accustomed to!
---
Customer Service Score: 9.7
Customer Service Scores – By Question

Customer Service Scores – By Attraction

Customer Service Review:
FOS is located in Medina, Ohio, a sizable city in the pretty countryside south of Cleveland. Directions posed no problem. Parking attendants guided us into a large, free gravel lot.
The way in was obvious, and the hub was compact and well laid out. Ticketing, merch and concessions, and the first attraction line for the hayride were all clearly delineated and signposted.
We had pleasant conversations with friendly ticket takers and concessionaires. All questions got answered in a quick and satisfactory fashion.
FOS has a good website with all the necessary info and a regularly updated Facebook page. However, plan on buying your tickets on-site, as there is no online ordering.
---
Immersion Score: 8.09
Immersion Scores – By Question

Immersion Scores – By Attraction

Immersion Review:
The ticket line played horror hits such as Ghostbusters, Thriller, and the Halloween theme. Each attraction's queue had some good spooky elements – a talking tree prop and monitors showing Friday the 13th videos for the hayride, an archway entrance for the trail, and the creepy façade for the house.
The hayride incorporated believable structures and sets, including lots of rural-looking shacks and cabins, plus a great-looking cemetery. The actors helped this along with good performances.
The mortuary had the best section-to-section seamlessness as it simulated the various areas in a mortuary, and displayed evil nun imagery as a motif along the walkthrough.
The ending of the house led us back to the hub, where we partook of the concessions stand (yummy cocoa and thin crust pizza), perused the merch shack well stocked with items from masks to mugs, and warmed up by the roaring fire.
---
Special FX Score: 8.66
Special FX Scores – By Question

Special FX Scores – By Attraction

Special FX Review:
From its very first year, FOS has had it going on with really good effects, especially on the hayride. We rolled past loads of sets and props and scenes, beginning with a mock stone archway complete with a gargoyle to enter the forest. The attraction excels at animatronics. We saw several cool ones like a huge rat and a tall shaking zombie. We also got treated to a sudden surprising blast of pyro. That was new since last time and a great startle.
Best hayride sets: a headhunter village, the crematory, a large 360 cemetery, and the chainsaw massacre barn all impressed.
The trail was no slouch, either. It opened with vampire crypts/lair and a dragon cave, and ended with an extensive zombie zone. The zombie zone made for a twisty path through the barricading barrels and wired fencing of a breached paramilitary defense center stuffed with sweet props.
In between sat a nicely detailed voodoo hut, another cemetery site, a pumpkinhead corpse, and a tableau of Melonhead props. The animatronics game ramped up even more here with a roped-up hanging witch, a shoveling skeleton (digging its own grave?), an enormous snarling werewolf, and a totally superbad-looking winged angel of death that slowly rose out of its perch.
Well-detailed sets prevailed in the house, including a Phantom-like organist in the foyer, a creepy casket-viewing parlor filled with robed figures, a nasty bathroom, a morgue/embalming suite featuring a Dr. Satan prop, and a laser swampish room hiding a big surprise. Each attraction should delight fans of freaky fx.
---
Scare Factor Score: 8.06
Scare Factor Scores – By Question

Scare Factor Scores – By Attraction

Scare Factor Review:
Hayrides are usually the least scary part of a multi-attraction and such was the case here. Being partially protected by the vehicle takes some of the edge off. But we will say this was scarier than most other hayrides we've seen because of the effects and actors who hopped on. They proved to be both threatening and funny.
The chainsaw massacre set built suspense and anticipation with the somber, understated narration from one of the movies ('On the afternoon of August 18, 1973, five young people in a Volkswagen van ran out of gas on a farm road in South Texas. Four of them were never seen again…'), rotating spotlights to highlight various screaming victim props, and then closing on the star actor who yanked the head and upper spine out of a poor sap before terrorizing the hayriders. Awesome slow-burn stuff!
The trail featured plenty of jumps, including a couple spots where the actors worked together to tag-team a combo attack on either side of us. Michael was very well placed inside the Halloween house to cause a solid startle. Both Jason and Michael did the long-after stare thing really well. We would look back every 10 feet and they'd still be there in place, silently looking at us.
The short house had several good scare spots, especially the surprising finale that featured a one-two combo notable for being actorless and chainsaw-less! But both elements were nevertheless perfectly placed and timed for a very effective final fright(s) out the door.
---
Entertainment & Value Score: 8.48
E&V Scores – By Question

E&V Scores – By Attraction

E&V Review:
FOS provided us quite a long walk/ride through, with a 30-minute hayride, 10-minute trail, and 4-minute house, making for a total of 44 minutes. Against the $32 general admission, MPD (minutes of in-attraction entertainment per dollar spent) summed out to 1.38, which is better than most we've had this year. The attractions are very fun and you can partake in some additional activities around the hub, so FOS offers a really solid value.
Speed passes are $45. Special rates are available for groups of 15+; contact the haunt.
Take a trip here and add your own screams to the forest for a spooky good time.
---
View Full Score Sheet
---
Pics We Took From Our Visit:
---
---
Guest ReviewsGuest Average: 10 out of 10
Amy Joyce – 10/10 – October 14, 2018This attraction is a fun evening for all who attend. For being only their second year of operation …show more they are doing a fantastic job.I can see that the owner Rodney Geffert has improved and added things since his opening in 2017. Love the fire pit.