Fright Farm – Full Review
Fright Farm is a Haunted Attraction located in Smithfield, PA.
2043 Springhill Furnace Road, Smithfield, PA 15478View All Details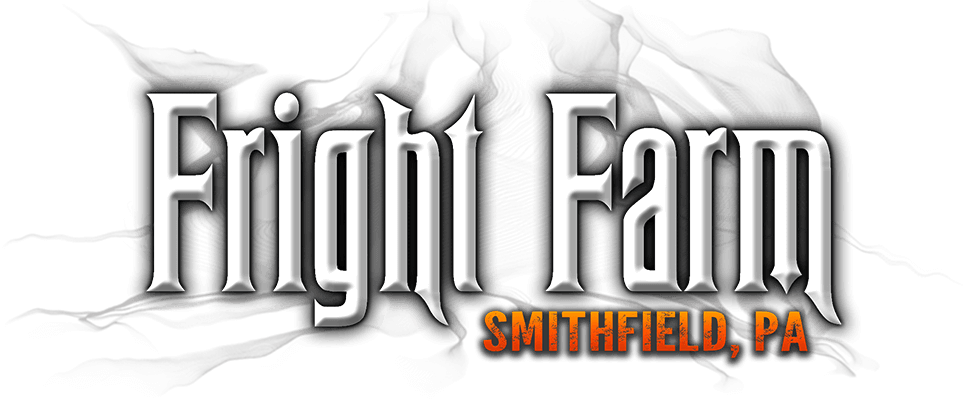 Features:

Free Parking, Restrooms/Porta Potties On-Site, Food/Concessions, Gift Shop/Souvenirs, Optional Games/Midway, "Hi-Tech" Attraction, You will NOT be touched, Original Characters, Uncovered Outdoor Waiting Line, Indoor/Outdoor Attraction

Most Recent Video from The Scare Factor:
(Scroll for Scores and Written Review)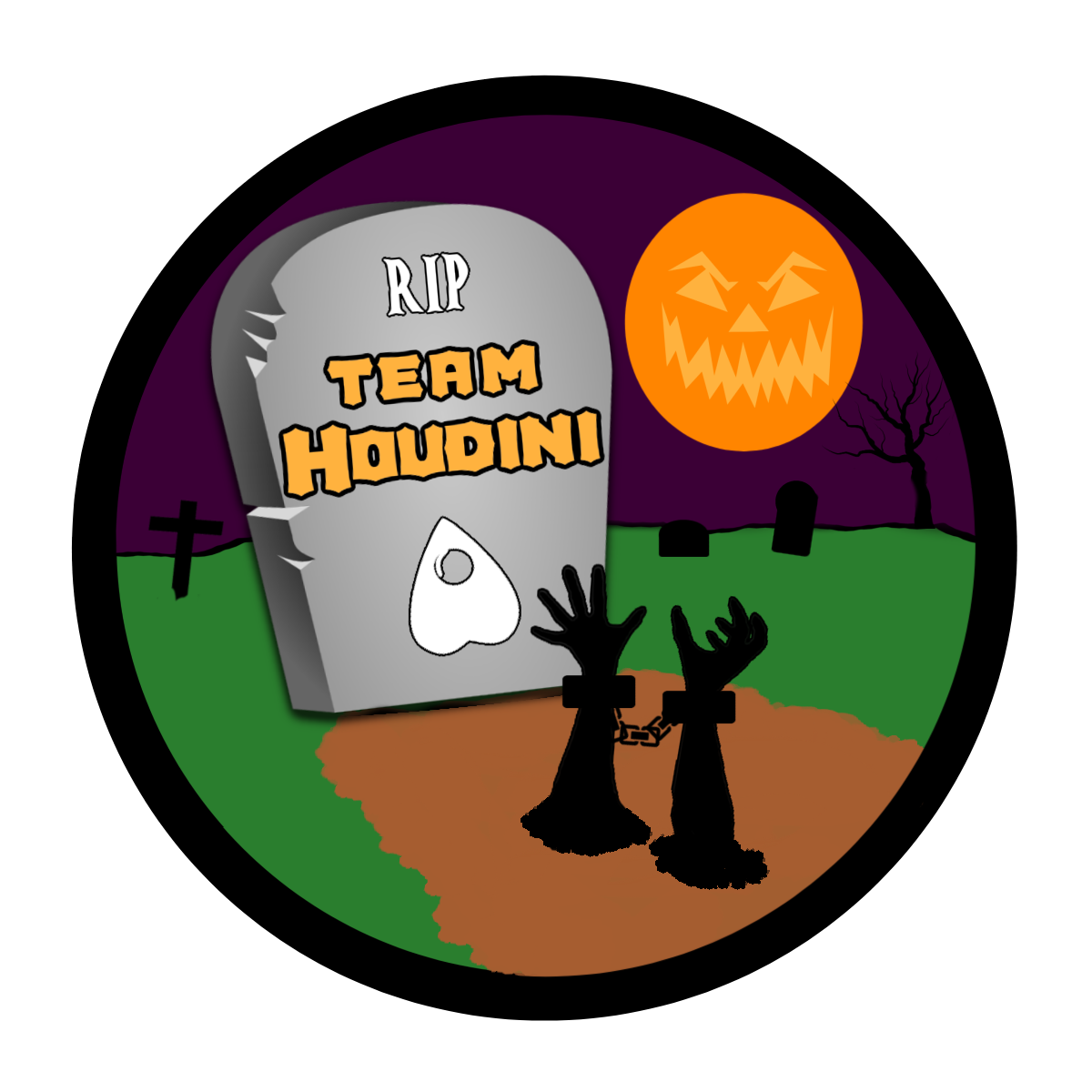 This attraction was reviewed on October 1, 2022 by Team Houdini.
---
About Our Reviews and Rating System
---
Final Score: 8.33
Final Scores – By Category

Final Scores – By Attraction

Summary:
Fright Farm is a longtime favorite haunt of ours; it opened in 1989 and is in Smithfield, Pennsylvania. During the day, the Fright Farm masquerades itself as a nursery, but as the sun sets, darkness consumes the land, and a host of creatures emerge from the night.
Fright Farm's theme this year is nightmares featuring a journey on the hayride of no return, a tour of the frightmare mansion, and an exploration of the grounds, all of which will leave you trembling in fear. Join us for our story of what Nightmares we experienced on this dark and stormy night.
---
Cast Score: 8.03
Cast Scores – By Question

Cast Scores – By Attraction

Cast Review:
During our expedition, we encountered about 74 actors which was a bit more than last season, and it helped kill some downtime we noticed in previous seasons. With most haunts we visit, we would love to see more haunters, especially because of the immense size of the haunt.
We saw characters like zombies roaming, groaning, and lumbering around in a zombie-like manner during the hayride, two of the undead even found their way onto the trailer to get closer to their prey. An insane lady played with a jack in the box, but she tossed it to the ground before it popped out. We also ran into a scornful Santa Clause, evil elves, and a scary snowman in the Christmas barn. Although they did not say much, they provided intimidation with chainsaws in tow. We also saw a stunt man who just banged on a barrel during a pyrotechnic show, spirits forewarned us about the evil that lurked in the graveyard, yelling "Go Away!," "[to not] wake the dead," and to "watch ourselves." One phantom female kept blocking our pathway while chatting to us, bloody butchers made their presence felt as they lurked in the slaughterhouse, wielding chainsaws as they chased and intimidated us through the fence maze. As one got close, he remarked, "it smells just like what grandma used to make." In the theater, we saw a movie theater usher who remarked about tickets and did a great mannequin scare. On stage, two literal actors had us walk over two glass-like floors.
We did notice two actors out of character one was a ghost talking with a guy on the side of the trail, and another ghost was standing there holding an umbrella and not interacting, I didn't think ghosts needed umbrellas. Another ghost is seen talking to a random guy who doesn't appear to be part of the haunt.
The actors did a good job providing jump scares, but we would have liked to see a little more dialogue and interaction from the actors.
---
Costuming Score: 7.64
Costuming Scores – By Question

Costuming Scores – By Attraction

Costuming Review:
The costumes were appropriate for the areas. The zombies had rumpled clothing, mostly flannels and ripped jeans. Their face paint usually either resembled dirt or blood and looked well applied, with one zombie dressed like a postman, I guess the mail doesn't stop, as he emerged from a post office.
In the North Pole section, the elf wore a green, dirty, elf suit complete with a hat while Santa had a full gray beard, skull mask, and white tank top with a black long-sleeved shirt underneath with a classic stocking cap. The snowman wore a flannel and jeans with a melted snowman face and a long carrot nose, giving it a very unsettling appearance. The butchers often wore flannels, overalls, and bloody aprons, some had leather masks or animal masks on to hide their faces, while other chainsaw wielders were draped in animal skins. The movie usher donned a classic movie usher uniform and the clown looked as you would expect. The ghosts had normal ghoulish makeup; black around their eyes and white on the face with one spook that looked to have glass around their lips sealing them shut. They all wore normal dark clothing.
Most of the makeup and costumes were good and fit the areas well but a little more detail could go a long way.
---
Customer Service Score: 9.7
Customer Service Scores – By Question

Customer Service Scores – By Attraction

Customer Service Review:
Using Google Maps, we had no issues finding Fright Farm. When entering the parking area, there are plenty of parking lot attendants directing patrons where to park. The ticket booth is in front and marked. The midway was revamped a little since last season, as soon as you enter now, there are games to the left and right. The midway is wide open as they use a number system instead of forcing guests to stand in a line. This way, you can grab a bite to eat, check out the gift shop, watch the live band, and interact with the entertainers, all while waiting your turn to enter!
Outside of the normal haunt issues, we did not notice any major safety concerns. It was raining pretty hard this evening, so the trail was slippery and muddy. All of the staff we dealt with were helpful and friendly.
Information is abundant on their website. On the home page, you can find their themes, links for tickets, scheduled ticket prices, and more.
---
Immersion Score: 8.31
Immersion Scores – By Question

Immersion Scores – By Attraction

Immersion Review:
As mentioned, the pre-haunt area is an open midway with plenty to do, with a "party vibe." Unfortunately, due to the rain, there were no entertainers like last year, but they did have an 80's cover band that sounded great. There are photo ops to get pics as well. There is also a dragon that pops up from behind the new stone façade at the entrance of the hayride, it shoots fire from its mouth every few minutes. There are also multiple-colored lights illuminating the new entrance as well as some creepy sound effects.
The theme for the haunt is nightmares but there was no real story explained at the haunt or online.
Fright Farm has a deep level of immersion with its scenes, we only noticed a few things such as two new, giant animatronic skeletons that had large speakers that were noticeable which took away from some of the immersion. We also noticed some extension cords running along the trail, although, they were not in the way, they were noticeable. This may have been due to the rain as they were having difficulty with some electronics.
---
Special FX Score: 8.83
Special FX Scores – By Question

Special FX Scores – By Attraction

Special FX Review:
The haunt has a distinct eeriness as you watch the glowing red house grow larger during the hayride. The music and sounds were enticing from the beginning of the haunted hayride. As the rickety wagon moseyed along, the music and sounds intensified, changing with each scene. The sounds in the haunt follow the story perfectly. The music ranged from slow and dreary scores in the cemetery to more extreme metal scores in the slaughterhouse. In the North Pole, we heard a jolly version of "Santa Claus Is Coming to Town," but then the music gets distorted before it shuts off and turns to a metal tune. As we passed a mechanic shop, we heard car horns, a train horn in the train station, and in the sewer, we heard an alarm going off, making it feel like we were in danger. The sounds helped create a sense of urgency.
The scene designs and props were phenomenal. The town that we drove through felt genuine from the rundown, beaten-up cars to the desolate buildings that were falling apart, the church had a realistic fire effect making it appear on fire. The graveyard is one of the best we have seen, with real tombstones, mausoleums, stone statues, fog, and an amazing lighting system that produces a very natural lighting effect. The slaughterhouse featured bones, blood, and bodies as the smell of decaying animals lingered in the air. The theater looked authentic and included a ticket booth, seating, a stage, old-fashioned posters, and even a backstage area with curtain pulleys and a dressing room.
Props had visible dust and were often encased in webbing as skeletons of the deceased seemed to be scattered throughout. Lanterns flickered and red and green lighting effects illuminated some of the buildings. The walls of the crypt were lined with skulls. Throughout the haunt, dismembered bodies of pigs, other animals, and human bodies were dispersed. Seeing skeletons in a fountain, on a toilet, in a chair reading a book, and in a tub holding a toaster was morbid.
The use of fog and the foggy swamp both added a more spine-chilling feel to their respective areas. We also got to see trees carved to look like jack-o-lanterns, the orange glow they gave off made them seem more menacing and made us wish we had trees like that in our yard. The oven was on fire in the kitchen area as smoke projected from it, and the sink was full of dirty and dusty dishes. In the library, books moved on their own and a stack of books tipped over. Some areas could have been used more but overall, the space was used well, and I think just about every kind of nightmare was touched upon during our journey.
---
Scare Factor Score: 7.98
Scare Factor Scores – By Question

Scare Factor Scores – By Attraction

Scare Factor Review:
Fright Farm features a host of scares with the majority leaning toward the startle scare as zombies, ghosts, and butchers simply pop out from the dark.
One ghost was cleverly disguised with a bunch of mannequins and jumped out once we got close. A butler seemed to be a statue but surprised me when he suddenly moved and let out a small scream. As doors closed in barns, we felt a sense of entrapment, especially as guys wielding chainsaws came out. The slaughterhouse was the most intense with in-your-face intensity and had lots of chainsaws.
For those scared of spiders, there is a whole spider room, covered in webs, spiders, and in the center, a giant cockroach hanging from a spider sack. There is also a clown for those with Coulrophobia. Another scare featured a giant animatronic rat that appeared behind us unexpectedly. One of the cooler scares involved walking over two glass panels, one had snakes and bugs and the other served to simulate you being many stories above ground. Walking along the latter made my heart beat a bit faster than usual.
The finale was very unexpected as we thought we had finished the haunt, but a few moments later, we came across a guy being executed in an electric chair. We got to hear the electricity going through the guy, as he shook until he was lifeless.
---
Entertainment & Value Score: 8.28
E&V Scores – By Question

E&V Scores – By Attraction

E&V Review:
Tickets vary per date; general admission is $35, and Xpress is $65, which is above this year's general admission average of $24. Friday's prices are the same; Sundays and Thursdays are cheaper at $25 for general admission and $55 for Xpress. They also offer a season pass for $150. If you have a group of 40 or more, you can also reserve a VIP tent, where you can bring your food and have a fire.
We went on a Saturday, and it took us about 40 minutes to get through, which puts it at 1.14 minutes per dollar, which is lower than last year. Although the haunt did not change much this year, we actually got through it quicker than the usual 50-60 minutes. We believe this was due to the crowd being significantly smaller this evening. Inside, we never caught up to another group, and we were the leaders of our group, so we set the pace and had no slowdowns. We may have walked a little quicker in the outdoor areas too because of the rain. Regardless, this is a huge haunt, and we feel the cost is good for the length and show offered.
The haunt was very fun and thoroughly enjoyable as usual. It did not seem to drag, and I cannot say that there were any boring parts. The special effects and detail were excellent as always, and most actors played their roles well. Outside of the haunt, there was a cover band that was also very entertaining. They had some new colored discs on the ground that changed colors as you step on them, and the pre-haunt area is full of different games that can be played for an additional amount. Some of the games include axe throwing, Wheel of Misfortune, Operation, and mini escape rooms. You can check out the cafes, snack bar, and gift shop all of which are decked out in Halloween décor and don't forget the enormous slice of pizza they sell.
Fright Farm is a huge, fun, and thrilling haunt with much to offer, a place you could spend the whole evening… but if you're not careful, it could be… forever.
---
View Full Score Sheet
---
Pics We Took From Our Visit:
---
---
Guest ReviewsGuest Average: 6.25 out of 10
R. Johnson – 8.5/10 – October 28, 2016Your night starts with a wait that is filled with actors walking around scaring people while …show more listening to live music. Then the haunted hayride winds it's way to the mansion. Inside things pop out and jump out at you. After making it through you have a haunted maze that has you twisting and turning trying to find the way out while being followed by or running into actors that have amazing make-up and costumes.
Caleb – 4/10 – October 15, 2017I had never been to Fright Farms but it had always been presented by friends and family as the …show more premiere Haunted Attraction. Upon visiting it I will say this was just not the case. While waiting in line I never once saw an actor trying to scare us. Once on the hay ride it was jam packed full of people and I was pretty much sitting on someones lap. The hay ride was not very scary at all. The scenes were gorgeous but the actors just did not scare you. Once dropped off we continued inside the house. Again gorgeous scenes but just not scary. Very few actors and many not seeming to try very hard. This brings me to the last part of the attraction which is the maze that is supposed to be very hard to navigate. This was not the case. It took my group and I around a total of three to five minutes to make it through the entire maze with only seekng two whole actors. Sadly to top it all of my friends told me at the end that the entire attraction, except for the maze, was the same as years past.
---
Past Awards
---
2022 Awards
Best Cemetery (Given by: Team Houdini)
---
---
Past Awards
---
2022 Awards
Best Cemetery (Given by: Team Houdini)
---
Join ourspookyadventures!
We visit Halloween haunted attractions year-round! Follow us for haunted house walkthrough videos, behind the scenes footage, and more!