Fright Farm – Full Review
Fright Farm is a Haunted Attraction located in Smithfield, PA.
2043 Springhill Furnace Road, Smithfield, PA 15478View All Details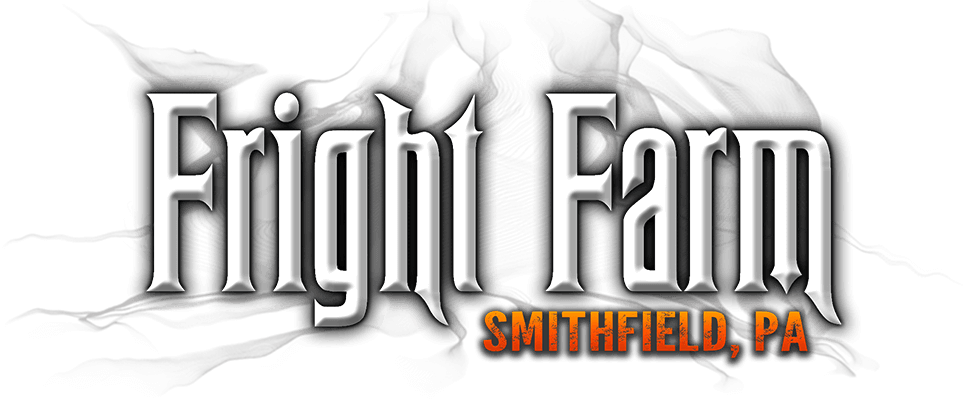 Features:

Free Parking, Restrooms/Porta Potties On-Site, Food/Concessions, Gift Shop/Souvenirs, Optional Games/Midway, "Hi-Tech" Attraction, You will NOT be touched, Original Characters, Uncovered Outdoor Waiting Line, Indoor/Outdoor Attraction

Most Recent Video from The Scare Factor:
(Scroll for Scores and Written Review)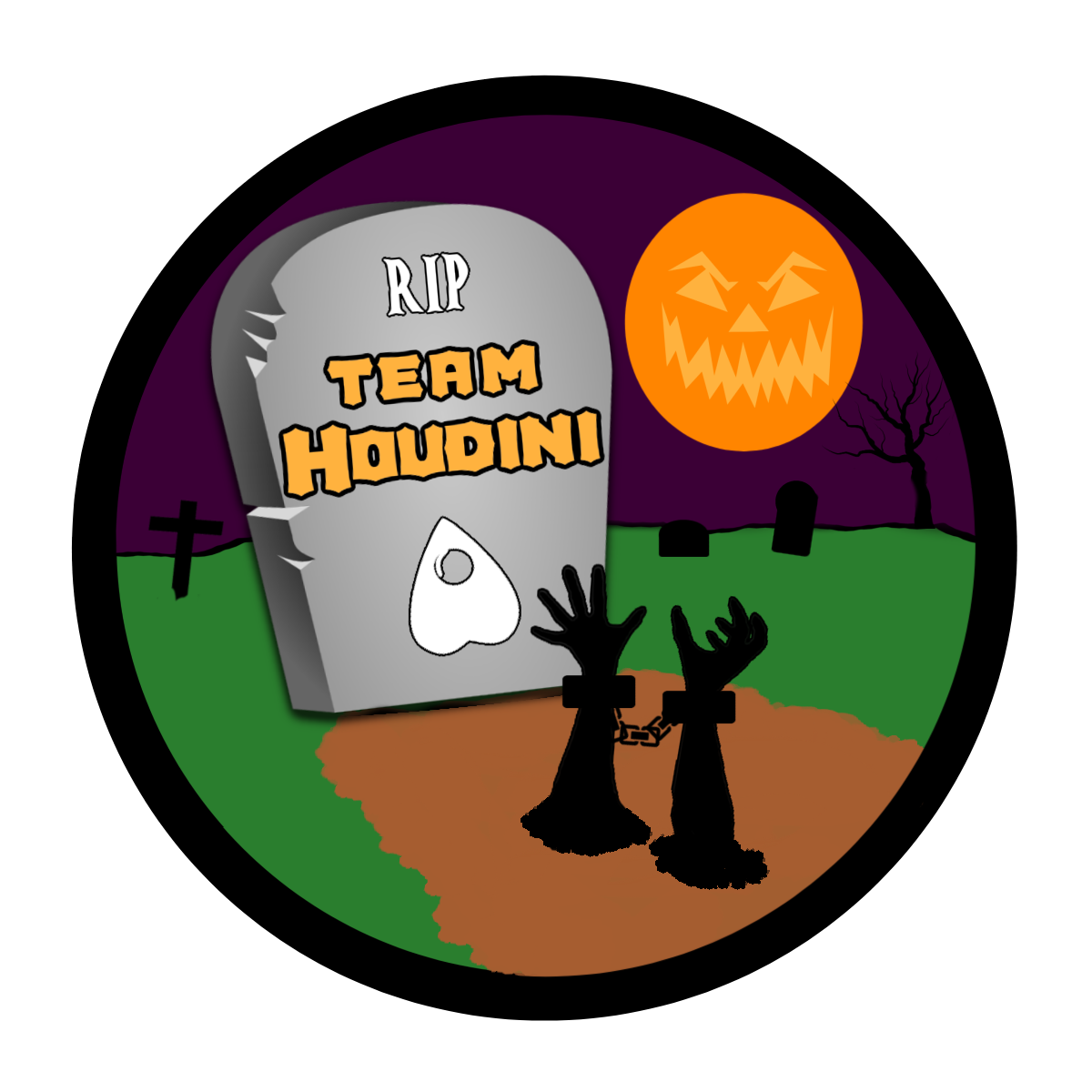 This attraction was reviewed on September 29, 2023 by Team Houdini.
---
About Our Reviews and Rating System
---
Final Score: 9.1
Final Scores – By Category

Final Scores – By Attraction

Summary:
Fright Farm, a haunt that has been haunting souls for an impressive 35 years, has once again risen from the depths of darkness. This year, aptly titled "Infested," the haunt promises a fresh wave of horror and blood-curdling scenes that are sure to leave patrons screaming for more.
One might think that after three and a half decades, it would be a challenge to conjure up new and thrilling content, but Fright Farm seems to thrive on defying expectations. With each passing season, they manage to breathe new life into their haunted attraction, keeping it as exhilarating as ever.
This season, there's a brand-new, heart-pounding addition to this season's terror lineup: "Slaughter Hollow!" This is not your average haunted attraction; It's a fast-paced, unrelenting, hardcore haunt that will separate the brave from the faint-hearted.
Of course, the classics are back: The haunting Hayride of No Return, the foreboding Frightmare Mansion, and the Grounds, have all undergone transformations, unveiling crisp, uncharted territories of terror for you to explore.
We are excited to announce, new for this season, the Fright Farm team extended an invitation to us, offering a rare opportunity to capture the terror firsthand. We eagerly accepted their offer, and the result is a heart-pounding video walkthrough of this colossal haunt, now available for your viewing pleasure on our YouTube page.
Prepare yourself for a journey into the abyss as we enter Fright Farm's 'Infested!' Will it be a relentless infestation of swarming insects or the ever-hungry undead that ensnare our souls first? The answer awaits, shrouded in darkness, as we venture forth into the heart of fear itself.
---
Cast Score: 9.17
Cast Scores – By Question

Cast Scores – By Attraction

Cast Review:
A massive haunt demands an equally colossal cast. And on this eerie eve beneath the super harvest moon, we found ourselves surrounded by a formidable force of over 90 unearthly souls. To our amazement, every nook and cranny of this nightmarish landscape was meticulously curated, with a harmonious blend of scenery, props, and actors that left no room for an empty stage.
Among the eerie ensemble that crossed our path were zymotic zombies, varying victims, masked maniacs, chaotic clowns, an exuberant exterminator, a prudent plumber, grim ghouls, a callous cowboy, solitary souls, and woeful witches, just to name a few. It was as though the very moon above had cast a spell upon these creatures, infusing them with an uncanny vitality. Even the undead were bursting with life.
As we embarked on the hayride, we were thrust into a world of scary and entertaining spooks. Our senses were tantalized as we observed, like typical onlookers, a helpless victim meeting her grisly end at the hands of an ax-wielding lunatic. Under the moon's luminous gaze, her desperate cries for salvation faded into the abyss as the killer continued his gruesome attack. A gang of pumpkin-faced punks armed with roaring chainsaws seized control of our wagon, launching a relentless assault with violent thrusts and menacing slashes. Later, a ghoulish maiden scoured the land in search of mini muffins, followed by a collection of clowns who unleashed their frenetic energy, dancing and gyrating around our wagon as fiery bursts illuminated their twisted performance to some metal music.
Upon our arrival at the manor, specters materialized from every crack and crevice, delivering intense frights at every turn. One particularly committed zombie, startled by our camera's unforgiving light, responded with genuine terror before retreating into the shadows. The overzealous exterminator spared no effort in her mission to rid us of phantom bugs, her gas mask seemingly offering little protection from her own relentless spraying us with poison. Inside a retro-inspired bedroom, a macabre tableau unfolded as one man ruthlessly severed another individual's face, an "unappealing" site, get it? In the heart of the swamp, a witchy enchantress brewed her eldritch potions while hurling curses in a long-forgotten tongue. Another unsettling encounter occurred when we crossed paths with a young lady who was simultaneously begging for change and playing the ukulele, who was very up close and personal.
We enjoyed the diversity of characters, each perfectly suited to their haunting domain and remaining steadfast in their roles. Without a doubt, this season's cast surpassed all expectations, making it the most exceptional in recent memory. The haunt came alive with their collective presence, turning every corner into a chilling adventure we won't soon forget.
---
Costuming Score: 9.09
Costuming Scores – By Question

Costuming Scores – By Attraction

Costuming Review:
One remarkable stride in this season's haunting experience could be attributed to the meticulous attention given to costuming and makeup. A palpable transformation took hold, with the vast majority of characters adorned in complete costumes tailored to their respective roles and the spooky landscapes they inhabited. While a select few individuals might have sported darker street attire, the shroud of darkness concealed any certainties.
The makeup artistry on display was nothing short of impeccable. Each application exuded a professional quality, spanning the spectrum from traditional black and whites to eerie shades of blues and greens, all masterfully converging to "breathe life" into the dearly departed. Faces smeared and splattered with blood bore witness to those who were still entwined in the grim art of the kill.
One striking detail that significantly heightened the realism was the colored contact lenses worn by most, if not all, of the characters. Gazing into the eyes of these spectral beings, one could discern an unsettling inhumanity, intensifying the illusion.
A woeful woman draped in a gothic dress and adorned with black and white makeup donned a gaunt appearance as she pranced through the trail. A ghostly girl cloaked in a Victorian-style dress with pallid makeup emitted an ethereal aura. Meanwhile, a crouching creeper concealed beneath a red robe and skull-like makeup concealed their complete face.
The realm of masks exhibited its own impressive realism. Notably, a vast majority of individuals aboard the hayride chose to shroud themselves in masks, with skulls, pumpkins, and clown faces featuring prominently. As we explored the mansion and its encroaching grounds, our path intersected with more masked foes: a formidable plague doctor, a rat-like figure, a masked mime, and other grotesque monstrosities.
Among the myriad of ensembles, one costume etched itself indelibly in our memories—an entity dwelling within the "Cursed" bayou. Cloaked in a hooded shroud of earthy tones, their visage adorned with white and brown makeup, and their teeth oozing a sickly green substance down their chin, they embodied the epitome of grotesquerie.
But the surprises didn't end there. Even within the waiting line, we encountered exceptional line actors, with one, in particular, standing out—an enigmatic tree man, reminiscent of Groot, adorned with crows whose red eyes glowed ominously from within his wooden form. Our interactions with him, held towards our final moments of the evening, provided a memorable and entertaining time.
---
Customer Service Score: 10
Customer Service Scores – By Question

Customer Service Scores – By Attraction

Customer Service Review:
Navigating our way to Fright Farm was a breeze, thanks to the trusty assistance of Google Maps. Upon arriving at the parking area, parking attendants skillfully guided patrons to their designated spots. The ticket booth, now positioned in a fresh location, remained predominantly upfront, its presence unmistakably marked.
The familiar midway retained its allure, flanked by games on both sides. It boasted a spacious layout, a testament to their efficient number system, which eliminated the need for cumbersome queues. This innovative approach allowed visitors to savor a bite to eat, peruse the gift shop, groove to the live band's beats, and engage with the myriad of entertainers who roamed the midway.
Aside from typical haunt safety concerns, there was nothing that hit our radar. The entire staff, from the friendly folks at the gift shop to the helpful crew at the concessions, exuded hospitality and assistance.
For those seeking information, Fright Farm's website proved to be a treasure trove. The home page offered a wealth of resources, including insight into their themes, ticket links, pricing details, and much more, ensuring that patrons were well-informed before embarking on their haunting adventure.
---
Immersion Score: 9.16
Immersion Scores – By Question

Immersion Scores – By Attraction

Immersion Review:
The pre-haunt setting beckoned with an expansive midway teeming with activity, radiating an undeniable "party vibe." The festivities were elevated with the presence of a live band belting out popular tunes, providing a lively soundtrack as the night unfolded. In addition to the melodious strains, the air was filled with a haunting ambiance as darkness descended. The pre-haunt entertainment embraced a plethora of horror-themed games that enveloped the area, promising patrons not only a chilling good time but also the occasional culinary challenge in the form of a bug or two. Photo opportunities abounded, offering eager patrons a chance to capture memorable moments. As well as a dragon, concealed behind the adorned stone facade marking the entrance to the hayride, would dramatically emerge, spewing fire from its snout. Multicolored lights danced around the entrance, casting an eerie glow, while unsettling sound effects added to the foreboding atmosphere.
The overarching theme for this season, as previously mentioned, was "Infested." However, we found that there was no explicit narrative provided either within the haunt or online, ( a fleeting allusion to the enigmatic "Infestation" was mentioned upon our arrival to the mansion and subtly interwoven within a certain segment of the house) leaving the storyline open to interpretation.
Fright Farm excelled in delivering a profound level of immersion through its meticulously crafted scenes. Any lingering issues from the previous year seemed to have been skillfully addressed. As we embarked on the hayride, the feeling of complete immersion enveloped us, with a symphony of music and sound effects enveloping us at every twist and turn. The journey through the countryside unveiled the looming mansion, bathed in a sinister crimson glow on the distant horizon. As we drew nearer, the music grew more intense, culminating in a foreboding crescendo.The mansion itself contributed significantly to the haunt's ambiance, almost assuming the role of a character. Its classic, traditional facade remained a hauntingly perfect backdrop, a sight that still managed to stir excitement and trepidation even after two decades of visits.
The sense of immersion soaked every facet of the haunt, characterized by impeccable attention to detail that transcended the typical sights and sounds found in most haunts. It delved into the realms of touch and smell, effectively engaging the senses on multiple levels. The olfactory experience was heightened this year, with nearly every area emanating distinct scents, from the putrid stench of decaying flesh to the delicate aroma of flowers and the comforting scent of hot chocolate. Moreover, we encountered a novel area that introduced a noticeable drop in temperature, transporting us to a frozen tundra, effectively eliciting sensations of coldness.
Following the exhilarating journey through the new Slaughter Hollow, the haunt seamlessly returns you full circle to the vibrant and entertaining festivities of the Midway.
---
Special FX Score: 9.3
Special FX Scores – By Question

Special FX Scores – By Attraction

Special FX Review:
Fright Farm shines when it comes to special effects and set design, consistently elevating the bar for realism and intricate detail. The artful amalgamation of sound, lights, props, and an array of elements produce a brew of nightmarish visuals. Ranging from subtle, understated effects to grandiose, elaborate sets, each area conjures its unique atmosphere.
The hayride commences on its journey with a subtle, enigmatic ambiance, guided by torchlight that shrouds the entrance in mystery. Soon, the veil of uncertainty lifts, revealing two colossal, comical skeletons perched atop a massive brick wall. The artful interplay of impeccable lighting and haunting soundscape heightens the surreal experience. As the hayride commences, a symphony of offsetting music, cackling crows, and eerie howls envelops passengers, casting an eerie blanket over the darkness. Progressing through each meticulously designed scene, the attention to detail and lighting continues to impress. The cemetery basks in the ethereal glow of pale blue light, while the burning church blazes with vibrant, fiery hues. Pyrotechnics punctuate the clowns' dance macabre, seamlessly integrated with blaring metal music and frenetic flashing lights.
From the moment the colossal mansion comes into view, bathed in an ominous red glow and punctuated by strobing lights, it becomes abundantly clear that lighting is a pivotal player in this production. This luminous display extends throughout the village and its sprawling grounds. As I have mentioned before, the cemetery is a cinematic masterpiece adorned with precise lighting and a thunderstorm simulation so lifelike it transports you to the heart of a genuine thunderstorm, far from the realm of mere strobes. An array of hues—red, blue, green, orange, and more—conjures a ghastly kaleidoscope, enveloping each scene in an eerie radiance. In the newly introduced town scene, old-timey streetlights and multicolored illumination infuse an antiquated charm of the village, while the sewers exude a damp, dim ambiance, accented by flickering lights. The swamp, on the other hand, shimmers with an eerie green sparkle and natural and unnatural water features.
Props and animatronics are seamlessly woven into the scenery, serving as both decorative elements and sources of fright or diversion. The level of intricacy and attention to detail is nothing short of astonishing; one striking example is a green, luminescent tube that snakes from an exterminator's van, extending from the exterior into the heart of the house—perhaps explaining why one animatronic figure regurgitated copious amounts of blood or another un-alived himself with a toaster in a bathtub.
Fright Farm delivers a sensory overload of fog, deployed in various ways, from gently caressing tombstones to completely engulfing and disorienting visitors. The new tundra area benefits from the fog's presence, enhancing the scene's icy aura. As previously mentioned, Fright Farm is not for the faint of nostril, as distinct scents permeate the majority of areas. Unpredictable, undulating floors contribute to disorientation, as does a dizzying vortex tunnel that adds an extra layer of bewilderment.
Fright Farm's consistently delivered an immersive experience. The meticulous attention to detail, seamless integration of lighting and sound, and ingenious use of props and animatronics all contribute to crafting a world where cinematic horror becomes reality. Whether it's the ethereal glow of the cemetery, the blazing inferno of a haunted church, or the chilling ambience of the sewers, Fright Farm's special effects lend an unparalleled authenticity to each scene. With fog that veils and disorients, scents that surround, and floors that challenge balance, this haunt engulfs visitors in an otherworldly realm of horror. Fright Farm's commitment to pushing the boundaries of the haunt experience is evident.
---
Scare Factor Score: 8.48
Scare Factor Scores – By Question

Scare Factor Scores – By Attraction

Scare Factor Review:
Our evening of scares left us pleasantly surprised and thrilled. It seemed as though the cast had unleashed a surge of terror this season, possibly fueled by the enigmatic power of the moon. Amidst the new scenes and updates that often distracted us, the inhabitants of this haunted realm expertly timed their jump scares, catching us off guard with prudent precision.
A majority of the scares seemed concentrated towards the front of our group. Perhaps it was because I was easily identifiable as the guy with a camera and a guiding light, making me an easy target. However, they did make valiant attempts to scare the others in our group. One particularly terrifying encounter with a chainsaw-wielding man sent one of our teammates momentarily adrift, nearly leading them into the wrong section of the haunt.
The frights largely fell on the traditional side of the spectrum: jarring jump scares, blood-curdling cries, sudden startles, boisterous bangs, and startling stares were the order of the night. But there was also some unsettling interaction and chilling banter with a few characters, as mentioned earlier. The scares weren't solely the domain of the live actors; animatronics contributed their fair share of spine-chilling moments. Additionally, a variety of phobias, from creepy-crawlies to rats to claustrophobia, were cleverly exploited to intensify the fear factor.
Speaking of the finale, it's a bit of a conundrum. There isn't a distinct individual "finale" in the traditional sense. The hayride, while not culminating in a grand scare, leads seamlessly to the unveiling of the mansion. The mansion, in turn, doesn't have its own finale but guides you toward Slaughter Hollow. So, after much contemplation, we concluded that Slaughter Hollow is, in essence, the heart-pounding climax of this haunt. Admittedly, this might sound perplexing, but such is the life of a haunt reviewer. Nevertheless, Slaughter Hollow stands as an intense, almost R-rated, experience that packs a formidable punch for those brave enough to venture through it. Despite our enjoyment, we couldn't help but wish for a distinct and memorable finale in each section of this exceptional haunt. There is always next season.
---
Entertainment & Value Score: 9.03
E&V Scores – By Question

E&V Scores – By Attraction

E&V Review:
The pricing options at Fright Farm vary depending on the day. General admission tickets vary from $30 in September to $40 for Fridays and Saturdays in October. Additionally, there are discount days on Thursdays and Sundays, where tickets are available for $25. VIP upgrades are also available for an extra $30.
Our visit fell on a Friday, when ticket prices were $35 a ticket. While it's slightly higher than the average for the area of $25, the haunt experience justified the cost. We spent a thrilling 50 minutes inside the haunt itself, not including wait times between attractions, making it a reasonable value at $1.43 per minute compared to last year's average for the area of $1.2. Plus, the ticket includes access to the communal bonfire, live band entertainment, and interactions with line actors, enhancing the overall experience.
Fright Farm's "Infested" haunt is a testament to the enduring creativity and commitment of its creators, offering a heart-pounding and immersive experience that continues to set the bar high for haunted attractions. With a diverse and dedicated cast, meticulous attention to costuming and makeup, and a wealth of special effects that blur the line between fantasy and reality, Fright Farm delivers a night of scares that will leave you thrilled and entertained. While the lack of a distinct finale is a minor drawback, the haunt's overall quality, along with its pre-haunt entertainment and reasonable pricing, makes it a must see venture for horror enthusiasts seeking an unforgettable night of frights. Fright Farm proves that even after 35 years, the darkness still holds secrets waiting to be uncovered by those brave enough to venture forth into the heart of fear itself.
---
View Full Score Sheet
---
Pics We Took From Our Visit:
---
---
Guest ReviewsGuest Average: 6.25 out of 10
R. Johnson – 8.5/10 – October 28, 2016Your night starts with a wait that is filled with actors walking around scaring people while …show more listening to live music. Then the haunted hayride winds it's way to the mansion. Inside things pop out and jump out at you. After making it through you have a haunted maze that has you twisting and turning trying to find the way out while being followed by or running into actors that have amazing make-up and costumes.
Caleb – 4/10 – October 15, 2017I had never been to Fright Farms but it had always been presented by friends and family as the …show more premiere Haunted Attraction. Upon visiting it I will say this was just not the case. While waiting in line I never once saw an actor trying to scare us. Once on the hay ride it was jam packed full of people and I was pretty much sitting on someones lap. The hay ride was not very scary at all. The scenes were gorgeous but the actors just did not scare you. Once dropped off we continued inside the house. Again gorgeous scenes but just not scary. Very few actors and many not seeming to try very hard. This brings me to the last part of the attraction which is the maze that is supposed to be very hard to navigate. This was not the case. It took my group and I around a total of three to five minutes to make it through the entire maze with only seekng two whole actors. Sadly to top it all of my friends told me at the end that the entire attraction, except for the maze, was the same as years past.
---
Past Awards
---
2022 Awards
Best Cemetery (Given by: Team Houdini)
---
---
Past Awards
---
2022 Awards
Best Cemetery (Given by: Team Houdini)
---
Join ourspookyadventures!
We visit Halloween haunted attractions year-round! Follow us for haunted house walkthrough videos, behind the scenes footage, and more!